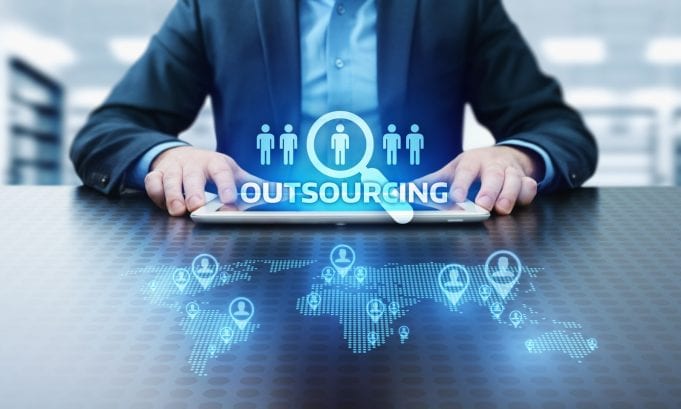 If you're considering hiring an IT expert, you're probably looking IT outsourcing companies in Dubai. You might have some questions about this process since it's a big step for your business and you want to make the best decision that will guarantee a great outcome.
When it comes to hiring a third party for helping you with the tasks that your company has to do it's not always as easy as some people might think, but with some help, you'll be able to find the best solution for you, and knowing the outsourcing process is the answer for this matter.

Being the owner of a company involves making tough decisions that need to be made for the benefit of the business, and if you're not sure about whether or not hiring a person from abroad, then you need to know all the benefits that it might bring to you.
In this article you'll find all the information that you'd like to know about IT outsourcing companies in Dubai. Let's observe:
Schedule a Consultation Call with our expert
Let our experts help you find the Best Solution in Middle East
1. Why look for IT outsourcing companies in Dubai?
It doesn't matter if you own a small startup or a large enterprise, you want your company to continue growing and to achieve that you need to be able to manage a lot of work and do it effectively so you can gain more clients and make more revenue.
However, sometimes the amount of tasks you have to complete exceeds your workforce, and you see that your staff is doing their best but they don't manage to complete the goal because you don't have enough workers.
Perhaps you've considered hiring more people, but that doesn't fit your budget, so this is why you should consider cooperating with an IT expert in Dubai so you can take advantage of all the knowledge and expertise that they can provide you.
Why do people look for professionals located in the Middle East? Because they have been proved to be excellent in the service that they offer, and they're also more economical than other personnel located in Europe or America, so it's a good decision if you don't have the plan to invest a lot of money in hiring more staff.
Once you start seeing the benefits of having one or more IT experts by your side, providing you the service that you need, you'll start noticing that it was the best decision you could have made since it takes your business to another level, by contacting one of the IT outsourcing companies in Dubai.
Additionally, you should know the tips for IT outsourcing to get the most out of this option.
1.1 Boosts productivity
Have you noticed that your staff doesn't seem to be as productive as they were? This is probably because they're tired. After all, they are handling too much work, so if you decide to have more people to ease their responsibilities then you'll see how they start to focus on their job and the productivity will increase.
If you select the right candidate from companies in Dubai to help you with the IT tasks then your workers can forget about that and start doing their job without having to worry about something extra.
1.2 The company performs better
Having the right amount of workers is good for your company because everyone knows what they have to do, and everything is well organized, so you can focus on developing your core business while your outsourced staff in Dubai focuses on the tasks that can be challenging for your current workers.
What will you notice? Your workers will now do their job strategically, your company will have improved flexibility, better agility, and an overall better environment. In fact, outsourcing helps boost company's growth.
1.3 Higher quality and improved efficiency
The IT field is very difficult to understand for people who are not familiar with it, so if you're having an inexpert worker doing that job, you probably won't get the best results, and even it might be a bigger problem because you'll need to supervise that person to not make a mistake.
When you have an expert focused on being as efficiently as possible, you'll see the difference. You no longer have to continue worrying about it, because you can trust in what they're doing and you'll know that they are dedicated to doing their job with top quality.
The IT outsourcing companies in Dubai count with the most effective systems and processes to fulfill your requirements about the staff that you need, so you can achieve the objects that you've planned and your company can get improved efficiency.

2. How to find the best IT staff in Dubai?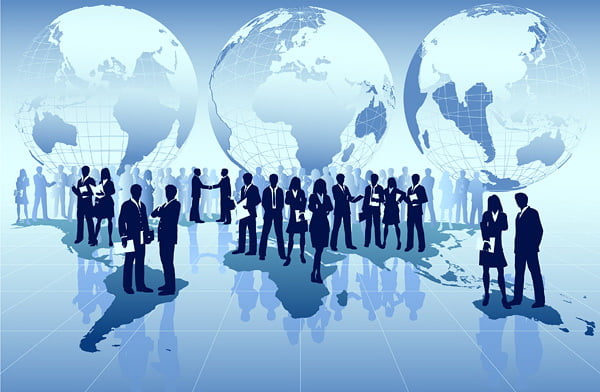 Now that you know all the benefits that having IT experts by your side can give to your company, you're probably wondering how do you find the best ones?
There are many options that you can use so you can find the best staff in Dubai for your business, but since this is a very important decision you have to be careful about how to do it. The easiest way is by searching through the different websites that offer this service.
2.1 Freelancer websites
The freelancer websites are very popular because you can contact the staff directly according to the qualifications that they display in their profiles, so this way you can select the exact person that you want to hire.
As good as this option might seem, it's not the best one since you don't know the person and you don't know if they're actually IT experts or if they're just looking for a company to scam.
Since there are no intermediaries you won't know for sure if that person is really qualified for doing the job that you need. Can you trust this method? It's definitely not the best one.
2.2 Social networks
Another way you can find the staff to do the IT tasks that your business needs is by searching through social networks such as LinkedIn, Facebook or Quora, and you can contact them and see if they're what you're looking for.
You can filter your search by location, so you can find the staff located in Dubai, which is something good for you since it will save you some time.
But, just as it happens with the freelancer websites, you can't know for sure if they will be the best solution for your business. Besides, you'll probably have a lot of candidates and you don't know which one is the best of all of them.
2.3 Recruitment agency
The safest way to find good staff is by contacting an outsourcing recruitment agency that is dedicated to helping businesses to find the right staff in Dubai. For this reason there are many outsourcing agencies in the UAE.
There are many benefits of having a recruitment firm that helps you in the process of finding the experts that you need because they are specialized and they know the qualifications of the professionals that they have in their database.
With the help of one of the IT outsourcingcompanies in Dubai, you can be sure that you'll find the best staff in Dubai that can provide you with the service that your business requires to increase productivity and to start focusing on its core activity without worrying about IT tasks that their workers can't handle.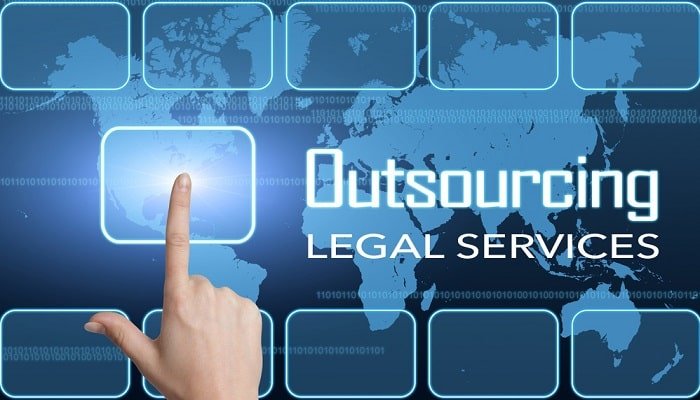 Hiring new staff that can provide a specific service for your business might be something difficult if you don't have all the tools that you need to do it effectively, and if you're planning to outsource then it gets harder because there are many aspects that you don't know.
Recruitment services are useful
You can forget about contacting a lot of people only to be disappointed with what they're offering to you. This is going to help you avoid hiring mistakes.
Connect Resources is the answer to your needs of outsourcing since they have years of experience and they offer the best prices so you can adjust it to your budget, and the process will be very easy for you.
Don't settle with the average IT worker
You can find the best one and that is suitable for your business by trusting in this firm that has a sophisticated approach to meet all the needs of the client.
How Connect Resources can help you find the IT expert that you want? you have to know all the benefits of selecting them.
3.1 Expertise in the field
Since this firm has been working in the recruitment field for over 20 years across the Middle East, you can be completely sure that they know exactly how to carry out the outsourcing process, which is something that you probably don't know how to do. It's best to count on experts to do this job.
3.2 Suited for your business and requirements
Hiring a specialized person from another culture might be challenging because they don't know your business and you might not know how to explain it to them. But the firm will do all this process for you since they will make every effort to understand your company so this way they can find the best candidate that suits your requirements.
Besides, Connect Resources has experience working with companies from all industries, so they won't have trouble understanding what you do and finding the IT service that you need for your business.
3.3 Support through every step of the process
The hiring process could be exhausting, especially if you're planning to make a contract with a person that is located far from you, but you don't have to worry, because you'll have the team of professional recruitment experts of Connect Resources to make everything easier.
Why is this good for you? Forget about contracting, talent sourcing, interviewing, and selecting because this firm can help you along your way to make the best decision about the IT requirements that are best for your company.
This is also helpful when it comes about processing the work permit for your foreign employees.
3.4 Fast access to candidates
When you try to search for candidates for your business you have to invest a lot of time investigating which one is the best option for you, and sometimes you don't even find what you're looking for, so you practically waste your time. And the worst part is that you have to continue doing it until you find a third party that can help you with the IT tasks.
With Connect Resources you won't have to invest time searching, because they have speedy access to the best candidates for your requirements, thanks to the exclusive database that they handle where only the top professionals are in.
3.5 Specialized recruitment
Perhaps you're looking for hiring just one person, or maybe more, or even you're planning to hire a Senior IT specialist that can give you the best service, but you don't know how to find them.
In Connect Resources they provide the candidate for the job title that you have available, also they provide contract staffing and temporary staffing, so you'll be able to hire the service for the time that you consider you'll need. It's a great option if you're looking for hiring more people for different job titles.
4. The best tips for outsourcing IT staff
If you're planning on contacting manpower outsourcing companies UAE because you need to outsource some of your IT business functions, you need to know some of the best tips that will help you obtain the most out of this relationship.
What should you do to receive benefits from IT outsourcing? Let's observe:
Decide which tasks you are going to outsource: it's crucial to establish the functions that you want to delegate and which ones you are going to maintain in your in-house team. Doing it like this will allow you to have
Start with a small project: if you're new in outsourcing, you can start with a small project so you can test the results and decide if you'd like to expand its scope within your organization.
Establish your deadlines and expectations: when discussing the requirements with the agency, you should be clear about the expectations of this business relationship and set the deadlines, especially if you're outsourcing for a short-term project or an eventuality.
Please don't choose the cheapest offer: many agencies will submit you an offer but don't make the mistake of choosing the cheapest one because it will likely not be the best one. Don't rely on the cost of the service; instead, choose Connect Resources that can guarantee a high-quality outcome at competitive prices.
Evaluate your approach continuously: once you have your outsourced staff working for you, it's essential to evaluate if you're doing everything right or if something needs to change.
If you're planning on hiring an executive for managing your IT department, then you need to know all the critical tips for recruiting senior staff in the UAE.
5. How to effectively do IT outsourcing?
When you decide to opt for IT outsourcing options Dubai you need to have a strategy, so you can receive all the advantages of delegating the tasks that your company can't handle.
If you have a plan, you'll be doing outsourcing effectively, so don't rush into the decision because you have to think about everything very well.
5.1 Establish your goals
Before contacting the outsourcing agency, you need to establish the goals of your business and the requirements that you have in the IT department. You need to evaluate your in-house team to determine what is missing and how an external team can help solve the issues that you currently have.
5.2 Treat it with importance
Don't treat IT outsourcing as merely a cost-cutting solution because you won't receive all the benefits of these excellent business relationships that can help your company thrive and grow.
It means that you shouldn't base your decision on price, but you should evaluate all the providers and choose the best one, as well as plan and discuss all the aspects that you plan to address with outsourcing.
5.3 Define your desired outcomes
If you're deciding to outsource, it's because you have something in mind, and for this reason, you should plan for success in this field. Do you want to have excellent technical communication with your clients? Do you wish to develop an App for your business? It would be best if you defined your scope so you can be clear about what you're expecting to receive.
5.4 Discuss the IT services you'll receive
When it comes to outsourcing, it doesn't mean that you need to delegate all of your IT tasks to an external team since you can maintain your in-house team doing some business functions that you don't wish to delegate.
For this reason, you should discuss with the agency about the services that you want to receive. With this approach, you'll have more flexibility, and you'll receive a fit solution.
6. How to choose the best IT outsourcing company in the UAE?
There are manpower outsourcing companies UAE that offer the IT service for companies, but you need to know how to choose the best one for you that can provide you with a customized solution so you can meet your strategic goals.
When you're planning to outsource some of the daily operations of your business, you need to find the perfect agency that can facilitate all the resources and personnel that you need so you can comply with your goals.
What are some of the features of a trustworthy IT outsourcing agency? Let's observe:
It has experts consultants that can help you find the best worker for you
It understands and analyzes your business to provide a customized solution
It provides effective communication, and it's open for discussions and questions
It has been doing outsourcing for a long time and has worked with several clients
It ensures effectiveness and follow-up of candidates
It provides high-quality service at competitive prices
7. Why is IT outsourcing your best solution for your company?
If you're considering IT outsourcing options Dubai for your business, but you doubt about when to make this decision, you should know why it could be the best solution for your organization.
How to have excellent IT management?
If you're having trouble with your IT department and you're seeing that the workload is too much for your employees, it's time to consider doing outsourcing. You can relieve stress from your workers and start taking your business on the road to success.
Managing the day to day technical aspects could be challenging for any company. For this reason, you should leave these tasks to experts that will help you meet your business needs and have excellent management.
Ensure great technical communications
Another great reason to outsource your IT tasks is to have excellent technical communication with your customers, as well as provide technical support to your employees. There are many ways in which an IT outsourcing agency can help you to improve your processes in this field.
If you're looking for hiring new staff for your business in the IT department, you can get visas for your employees without having an office by contacting Connect Resources, and they will help you with the quota limit.
8. How to contact an outsourcing recruitment agency?
Since having an outsourcing recruitment agency as an ally for finding the staff that can provide you the service that you require is the best option, you now have to find one that has a solid reputation so it can be trustable.
It's best to contact a company that is located in the Middle East because they will know the field and the professionals that work there since they know the culture and the education of that place. Who can you contact?
This is why you should contact Connect Resources, the leading recruitment company in Dubai that specializes in providing the right candidates for your business. On their website, you'll find everything you need to know about this IT outsourcing companies in Dubai and you'll see that they're located in UAE so they know exactly what they're doing.
You'll find the top professionals
They will help you with the IT job, and the best part is that they focus on their client's needs, so they will provide the most suitable option according to the qualifications and the business.
You can contact Connect Resources  they are IT outsourcing companies in Dubai and visit by their website, by phone, or by email. And if you're in Dubai, or you send one of your staff there, you can go to their office, so there are many ways that you can get in touch with them and ask all the questions that you want to clarify before hiring the IT expert that you need.
Would you like to contact them? or You are Looking for IT outsourcing companies in Dubai and You can call at +971 433 166 88 or you can send an email to contact@connectresources.ae and you'll talk to one of their representatives that gladly will answer all of your questions.