Outsourcing companies in Dubai are gaining fast success among many companies located in the US and Europe because they've proven to be a great source of experts for the many needs that a business might have.
Many services offered by these organizations have had an ever-increasing demand by medium and large enterprises located around the world that want to take their business to another level.
However, some companies don't know exactly how to outsource staff in Dubai and they're looking for information so they can hire the experts that their business needs while being suited to the budget.
If you're planning to start outsourcing, in this article you'll gain insight into some of the most important services and benefits offered by the outsourcing companies in Dubai and you'll clear some doubts about the following topics:
What are the outsourcing companies in Dubai?
Why are outsourcing companies in Dubai preferable?
What are the services offered by outsourcing companies in Dubai?
How to contact trustable outsourcing companies in Dubai?
1. What are the outsourcing companies in Dubai?
The social, economic, legal, and political environment of the UAE has encouraged the creation of outsourcing companies in Dubai because many well-prepared people in the country are looking for a job that allows them to improve their quality of life.
An outsourcing company is dedicated to finding the perfect staff specialized in an area such as IT Outsourcing, Payroll, Engineering, etc. so they can create a database that consists of staff that can work for companies abroad, having complete confidence that they'll do their job in the best way they can.
Since the UAE's government has shown determination to support economic growth, many international businesses have seen Dubai as an option to find the perfect staff for their business, and the outsourcing companies are the link between these companies and the workers that live in this country.
1.1 How does outsourcing work?
If you're a company interested in hiring new staff you have the option to hire a person to work in your office or you can hire a person that works for you remotely doing a specific task, whether domestically or internationally. Perhaps you think that outsourcing might not be the best for you, but this is because you don't know how it works.
What exactly is outsourcing? It's hiring staff that handles a determinate business activity for you. This way you won't have to worry about that activity and you can trust that person will do it correctly. It's important to understand how the outsourcing process works, so you can be sure of all the steps of the process.
Outsourcing is a great option for companies
If you would like to invest time and effort in your core business, and leave some of the services that you find hard to develop to other people, then outsourcing is the right solution for you, especially if you have a lack of manpower or financial restrictions.
With the help of an outsourcing company such as Connect Resources, you will find the staff that will allow you to grow your business, cut costs, and improve efficiency.
2. Why are outsourcing companies in Dubai preferable? 
Once you've considered outsourcing, now you have to decide the place where you'd like to hire your staff from. Among the different countries, the UAE is the one that is preferred for many companies around the world, but why are outsourcing companies in Dubai preferable?
This is because they offer a wide range of services, not only to companies located abroad but also to professionals that would like to work in the UAE since they also offer visa outsourcing, so people can work in the country legally.
2.1 Suited to the company's budget
The main reason why companies choose to trust outsourcing companies in UAE is that they offer better prices, so the costs would not be as high as they would be if they select an outsourcing company in another country.
Why are companies in Dubai budget-friendly? There are several reasons, and among them, we can say the following:
The cost of living in Dubai is lower in comparison with many developed countries
They have an abundance of government support
They have fewer overhead costs
All of these reasons allow these companies to offer services for a considerable less amount of money. So, if a company would like to hire an IT expert, for example, it would be a lot cheaper to outsource than to hire personally. This will allow the company to save money that could be invested in some other area.
Keep in mind that before hiring experts, there are some outsourcing tips that you need to know to get the most out of this matter.
2.2 Availability of experts
Another reason to prefer the companies located in Dubai is that they have the availability of labor, and not just any labor, they provide the best ones that prove to be experts in their field. 
Why are there so many experts in Dubai? There are several reasons why this place has become the preferred one for many professionals around the world.
Foreigners are looking to have a better life and they choose Dubai because there they have easier visa policies. Also, the nationals are very well prepared and they know that outsourcing their skill is a good way to have a great income.
Good working environment and several offers
Many people in the Middle East and South Asia know that Dubai is a place where you can find a job more easily than in other cities, and they also know that there's a great work environment since there are many foreign nationals so there's less chance of discrimination.
Since there are many experts available, the operating costs also decrease, so this is why it is cheaper to hire outsourcing companies such as Connect Resources, which has great prices in all the services that they offer.
Many experts are looking to be hired with the Contract Staffing option, and this could be great for your company.
2.3 Ease of access to new markets
Medium and large companies are always looking to expand their businesses to new territories, so they can have more customers and more revenue. The best way to achieve this is by incurring new markets, but sometimes this is difficult because of language issues or lack of understanding of policies.
With the help of an outsourcing company, you can have easy access to new markets, and this is one of the reasons why Dubai is a preferred place because it's the perfect link with the Middle East market.
Why is it a good reason? Because you'll start to know more about the UAE and you'll be able to have some help with the legal requirements formalities if you decide to expand your business to Dubai.
Additionally, it's a great choice because you can receive many benefits and advantages from that negotiation.
2.4 They're trustable
Choosing to outsource is a big decision, and many companies don't want to trust outsiders with business information and sensitive data, but this could actually be a good thing if you'd like to receive a lot of benefits for your company.
One of the advantages of staff outsourcing in Dubai is that they comply with all the legal requirements and they've gained trust from many clients around the world, so you can be safe.
Connect Resources has been working in this field for over 20 years, so you can be sure that they won't disappoint you and they'll offer a great service.
2.5 Fewer formalities
One of the reasons why people decide to abstain from outsourcing is because they think it's going to be too much trouble and formalities that they wouldn't like to handle. How to avoid all of these formalities when outsourcing?
Nobody likes to waste time trying to comply with all the requirements for outsourcing, especially if they're intricate and if the country's government doesn't support the process. You can avoid all of these by choosing an outsourcing company in the UAE.
The UAE offers friendly policies
Since the UAE has decided to turn Dubai into an outsourcing hub, it has lessened the formalities and legalities so the process is much easier compared to other developed countries. Additionally, they offer various concessions, so they're highly attractive as an outsourcing center.
This is a great reason to choose Connect Resources because they also offer a lot of help in the process, so you won't be alone and you'll obtain the result that you have in mind without being worried about legalities.
3. What are the services offered by outsourcing companies in Dubai?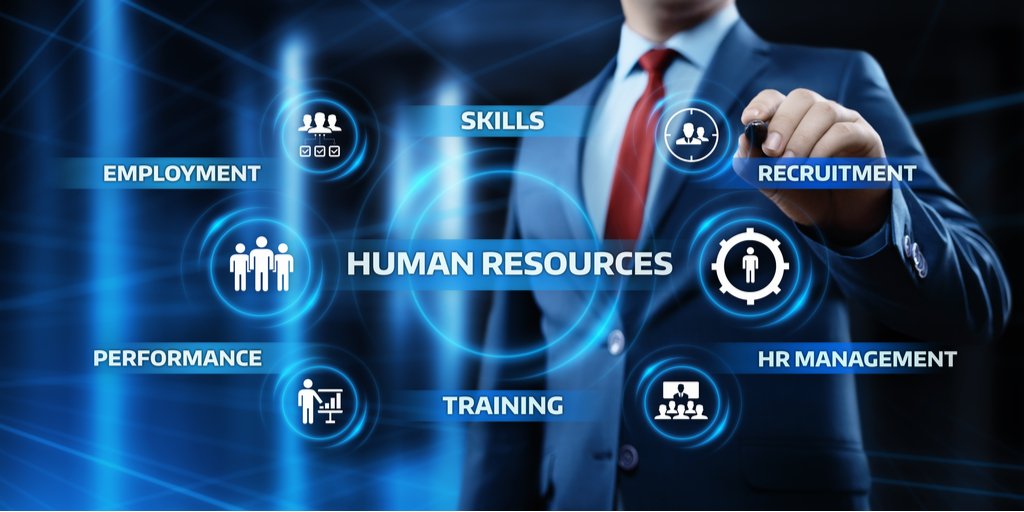 Once that you know that the outsourcing companies in Dubai are the best option to find the perfect service for your company, you need to know all that they offer, so you can consider where to start.
In Connect Resources you can choose the specialized staff outsourcing service so you can meet your short, medium, or long-term hiring needs. 
If you'd like to focus on your business and at the same time count on the experts to help you in some areas, you can trust this outsourcing company to provide you with the candidates that fit the job position you need.
Another service you can consider is the payroll outsourcing provided by Connect Resources, so you can stop worrying about the accounting responsibilities of your business. You'll save the business time and will have fewer chances of error, which is great for having a strong financial record.
The payroll department is kind of difficult to handle if you don't have the right experts in your company, but you can receive outstanding solutions so your business won't have any errors in this area.
With Connect Resources you can have an effective HR team with great strategies thanks to their HR Consultancy service that will make easy all the processes related to this department.
Many companies fail to hire the best staff because they don't even understand their own process, this is why it is great to have some consultants to help them with employee fulfillment and start building a strong business. Alsoif you are looking for HR outsourcing Connect Resources can Help with that.
Labor services for immigration
An outsourcing company like Connect Resources also offers the visa outsourcing service, which is a great help for enterprises located in the UAE that would like to hire foreign staff to work for them.
The process for getting a Dubai Work Visa is long and it consists of several legalities and formalities that have to be met both by the employee and employer, so it's good to have some help so everything can turn out good for both parties.
All of these services are available for companies located abroad that look in Dubai as a great source of staff that will help them have the perfect business and start growing quickly. These outsourcing companies are also great for nationals because they can apply for a job and be selected to start gaining money without needing to leave the country.
4. How to contact trustable outsourcing companies in Dubai?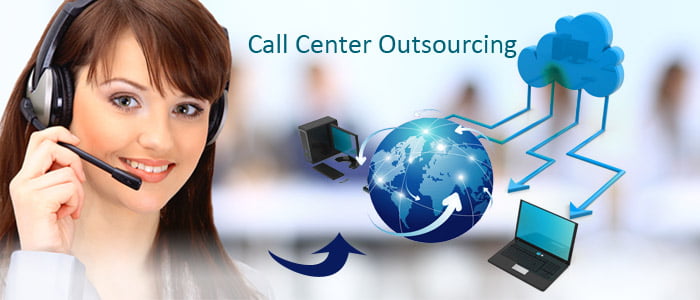 If you're considering one of the services offered by the outsourcing companies in Dubai then you need to contact them so you can know how the process is and how they can help you with the specific needs that you have.
Not all outsourcing companies are trustable; this is why you need to know the credentials and certifications before considering contacting them. Don't select the cheapest choice, you have to find the best company that is specialized in outsourcing.
Why should you trust Connect Resources? Because they offer the following benefits for your company:
You won't have quota restrictions
You'll have flexibility in your staff
There are no third parties involved
The process is less stressful for you and your company
They offer a complete onboarding procedure
They provide excellent cost-efficient solutions
They're up to date with laws and regulations
Whether you're looking for specialized staff, or you need help with visa outsourcing, you can trust Connect Resources because they've been working in this field for more than two decades. You'll receive a tailored proposal that will be attractive for your business and your budget.
FAQ
How to choose the best outsourcing company in Dubai?
If you desire to bring top-notch talent to your workforce then you're considering contacting one of the outsourcing companies in Dubai, but since there are so many thanks to the vibrant job market of the place, you may be wondering how can you choose the best one for your organization.
There are many aspects that need to be considered to choose a trustable agency since this process requires meticulous planning and you can't trust just any company.
Regulations are highly important in the UAE and before hiring staff you need to comply with all the legalities. So it's best to have the help of a trustable firm that can support you in the whole process.
What is the best Recruitment Agency in Dubai for your business? Your best ally should comply with the following:
It should be aware of regulatory norms
Equipped with cutting-edge technology
Have enough experience in the industry
Offer comprehensive management services
With Connect Resources you can be sure that you'll receive high-quality service in your requirements because they have all the previous qualifications since they've been doing this job for over 20 years and they will provide assistance in each step.
What can outsourcing companies in Dubai do for your organization?
With the help of one of the outsourcing companies in Dubai, you will receive a wide range of services that can be very useful for your organization.
Manage your workforce
The process of hiring, managing, and firing employees can be tedious, but you can count on experts that can help you handle all of these that can be difficult if you don't have a solid HR department or strategies to cope with it.
Business support functions
Once you get rid of all the activities and business functions that you can't manage, and you give them to an agency that can provide the best service, you'll see how your company starts improving and growing.
Advising with procedures
Perhaps you're considering hiring staff for a specific department, but you don't know exactly how to select the best match, how to hire, and if the person comes from abroad maybe you have no clue about visa procedures.
You can trust Connect Resources because its team of experts will be readily available to help you with all the procedures that you need to do to have the best workforce in your company.
What assistance is provided by the outsourcing companies in Dubai?
There are many areas where an outsourcing company can help you since they offer a wide spectrum of services that are designed to assist you in several processes.
It's important to have the help of an agency like Connect Resources that has enough expertise, extensive industry experience, and a solid reputation offering outsourcing services.
The main reason to contact one of the outsourcing companies in Dubai is to have assistance with some processes that you can't manage or to receive help with some processes that are difficult to handle.
What is the assistance that you'll receive? Let´s observe:
Facilitation with processes of immigration, work permit, and visa procedures
Administration and management of candidates for your workforce
Risk management
Handle employee administration
Cost-efficient services
Manage end-to-end processes
Solutions based on your scope and requirements
On-boarding services
In-depth market insight
You can get in touch with one of the experts that work in Connect Resources so you can learn more about the services and solutions that this agency offers for your company. The best part is that you can solve all of your inquiries so you can know exactly what to expect.
Would you like to contact Connect Resources? You can call at +971 433 166 88 or you can send an email to contact@connectresources.ae and you'll talk to one of their representatives that gladly will answer all of your questions.