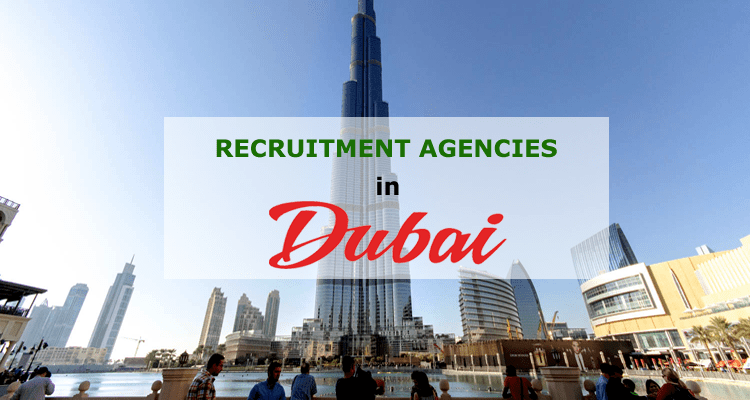 Finding the right candidate for your company can be difficult; this is why some opt for contacting a Dubai recruitment agency so they can help with this task.
Since the UAE are the top expatriate destination it makes sense to look for people who want to work in your company and have the qualifications that you're looking for. However, finding the right person and doing the hiring process might be extenuating because there are many steps that you have to follow, this is why it is useful to count on with some experts on this topic.
If you're interested in knowing how the recruitment process works and how you can find the perfect staff for your company, keep on reading since in this article you'll find everything related to the following:
What are Dubai recruitment services?
Why is Dubai the right place to find a candidate for your company?
What are the services provided by a Dubai recruitment agency?
Contacting a trustable Dubai recruitment agency
1. What are Dubai recruitment services?
The Dubai best recruitment agencies in uae help professionals to find their dream job by connecting them with a company that is looking for a worker with their knowledge or expertise. A company contacts these agencies when it has any recruitment need and they manage to satisfy their clients' requirements by contacting the best candidates available in the market.
So, how can one of these agencies help you? They focus on providing an excellent service to their clients, working as a link between companies and professionals. But, you need to know some tips to outsource work so you can receive many benefits.
Helping job seekers providing recruitment solutions
It's not easy to find a candidate for a specific job, especially if there are so many options. If the company wants to focus on its core business, and it doesn't have time for the exhausting recruitment process, they can always contact an agency that can do this work for them.
Hiring a person is a process that can consume a lot of time, and if the company doesn't have the team to do this, they might not get the best results, and they may even end up hiring a person that doesn't fit the position. For this reason, many companies choose to involve in the staff outsourcing process with a trustworthy agency.
If you're looking for recruitment solutions, you can contact Connect Resources, since they've been doing this task for several years and they can understand your business to meet exactly the candidate that you need.
Find top professionals within an industry
In Connect Resources they help companies find the right staff for the job position available, but not just any staff. Thanks to their highly specialized recruitment service they're able to determine their client's needs so they can select the most appropriate candidate.
The best fit for the job title
Not only is it necessary as a company to find the most well prepared professional but also it's important to find the best candidate for the job title available so you can be sure that person is going to do the assigned tasks correctly. 
Also, these agencies make sure that the candidate has the right skills and personality for the job position, so they can get a long-term placement, if this is what the company wants, and they can work happily.
Don't waste time hiring staff that isn't suited for the job; trust in an agency like Connect Resources so you can make the best hiring decision trusting that worker has the required expertise to do the job. 
2. Why is Dubai the right place to find a candidate for your company?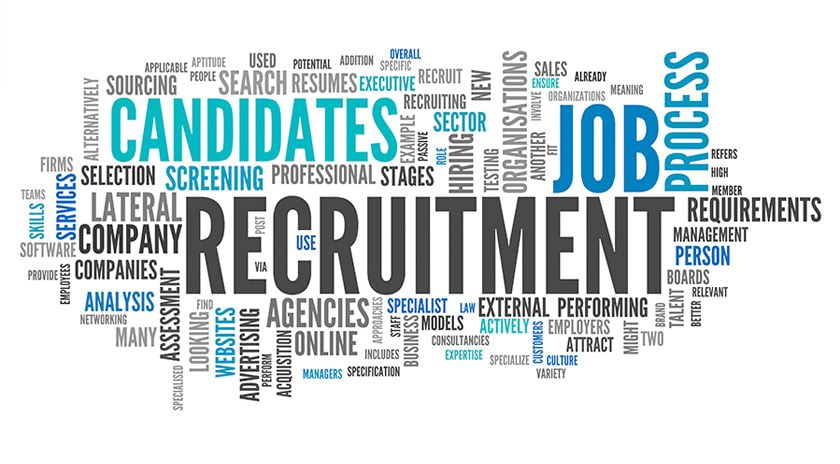 When it comes to finding talent for companies, the Dubai best recruitment agencies in uae are among the most popular around the world, and there are several reasons for them being placed in the top positions of trustable solutions for employment.
There has been an increase in recruitment consultants who have migrated to the UAE because they've seen that there's a lot of opportunity for businesses. Likewise, many foreign professionals also are seeing in Dubai a great option to drive their career forward ant they're following the top tips to find jobs in the UAE.
So, what makes Dubai the best place to find a great candidate for your company? If you're looking for the right staff you need to know why you could find it in the UAE.
2.1 Strong expatriate community
The first reason to select a recruitment agency located in Dubai is that in this place there's an ever-increasing community composed of expatriates who are looking for improving their quality of life. 
These foreign professionals are well prepared and they have heard that in Dubai they can find the perfect job and even have a taste of luxury thanks to the attractive salaries and tax breaks. They even move with their families with the hopes to find a great job.
Why is this important? Because this means that there are even more options to find the best worker for your company since there's a pool of candidates waiting to be hired, so you'll have a lot of candidates and the recruitment agency will provide you the best one. 
However, if you're planning to hire a person from abroad, you should know that there are several steps for getting a work permit that you need to follow so the employee can work legally.
2.2 Availability of local and expatriate talent
The payment and benefits offered to workers in Dubai attract them more to come to this place, so they see a job in this place as a very rewarding experience. Only the best candidates will come to the UAE to find the perfect job, so this is a filter for selecting the best worker.
The recruitment in Dubai is increasing in the past few years since many people are coming to this place to get settled and have a better life thanks to the attractive packages offered to them. This happens in the UAE, and it's not common in other developed countries, so this is why Dubai is a great pool of candidates.
You can take advantage of this and using it to find the right staff for your company, and Connect Resources can help you along this way.
3. What are the services provided by a Dubai recruitment agency?
Once that you know that you can find your best worker in Dubai you need to contact a recruitment agency with a solid reputation because you don't want to get scammed and end up hiring the wrong person for the job.
Connect Resources is a company that focuses on providing an efficient and optimal search for recruitment requirements that range from temporary hiring up to a long-term labor relationship, so you must select the best one for your company.
Companies that are looking for hiring just one person or that would like to hire many more people can contact an agency to find the perfect candidates, and the agency follows a thoroughly defined process to provide the best fit.
The agency focuses on defining the job responsibilities and expectations along with the company, so they can refine the search prioritizing people's skills until they find the best human resource solution.
You can also choose for the employee leasing option if you're in Abu Dhabi, which is going to be great for your business.
Local and expatriate recruitment
Although there are a lot of options for hiring expatriate professionals, there is also a great pool of local candidates that have a set of skills that makes them suitable for a specialized job. 
The agencies focus on finding the best candidate for the job title, it doesn't matter if it's local or foreign, and the only thing that matters is that it is capable of doing the job correctly.
Some agencies like Connect Resources are specialized with the Emiratisation process, which consists of employ UAE citizens and it was encouraged by their government. This way they guarantee the nationals that are capable of doing a job can find the right job for them.
Junior, middle and senior search
When a company is looking for a candidate they have an idea of the job position where they'd like that person to work, and they have to contact a recruitment agency so they can make an optimal search.
It's easy to find great candidates for the junior and middle positions because there is a lot of professionals who are looking for starting their career or looking for a better job. But when it comes to searching a candidate for a senior position it might be a little bit more difficult.
This is why Connect Resources also specializes in Executive Search, which is great for companies that are looking for senior, executive, or above roles, which can be hard to find since there might not be as many options as for other job positions.
Another service provided by these agencies is the Temporary Staffing, which is great for companies that require short-term or part-time workers, so they can select a candidate that works for them for a determinate time.
Most companies might be looking for temporary employees that can assist the staff so they can meet any specific business demands. If you're looking for this service you can contact Connect Resources since they are experts in this field.
Contract and permanent employee
The other aspect that you have to decide before hiring a person is if you want them to work with you as a permanent worker, or you're only offering a contract for a specific function and a specific period.
If you're looking for a candidate to work in your company, but you're only able to offer a contract because you only need that person for a determinate amount of time or because you don't want to make it a regular addition to the company, you might have a hard time finding the candidate who would like to work in this way.
This is why you can contact one agency that is specialized in Contract Staffing, because they will make this process easier for you, and they will save you the time that you would waste trying to look for a person that wants to work with a contract.
Connect Resources is specialized in IT Recruitment and Healthcare recruitment, so you can contact them if you'd like to hire a person in one of these positions that are highly requested. 
4. Contacting a trustable Dubai recruitment agency


Since there has been a lot of agencies that have relocated to Dubai to offer their services in the recruitment field, there are a lot of options where you can choose, but sometimes it isn't easy because you don't know if you can trust them.
How do you know if an agency is the right one for you? You have to evaluate their credentials and to know exactly what they're truly offering, so you can see if they can meet your standards.
Expertise and long trajectory
The first thing you need to consider before selecting a recruitment agency is to see how long they've been working providing this solution because this way you'll know if they're a solid business.
In Connect Resources they have a long trajectory of over 20 years working with clients who are looking for the best candidate for their company, so you can trust them with your requirements.
If the agency guarantees that works with a team of experts that are available for you whenever you'd like to inquire and they're fast to answer all of your questions, then you can trust them.
It's great to count on with professionals that make the process even easier, and with Connect Resources you'll have this option
Proven work in several industries
Finding a right candidate for your company involves understanding what your business is about and what exactly you are trying to find in an employee, this is why is best to contact an agency that has worked with companies in several industries because this makes them more capable of selecting the person with the skills that you need since they already may have an idea of your requirements.
If you're looking for IT Recruitment or Healthcare recruitment you have to contact Connect Resources because they can help you with the best solution in these areas since they've been doing this job for over 20 years and they will support you through every step of the hiring process.
Would you like to contact Connect Resources for Dubai Recruitment? You can call at +971 433 166 88 or you can send an email to contact@connectresources.ae and you'll talk to one of their representatives that gladly will answer all of your questions.