A tiny part of our team and one of our offices.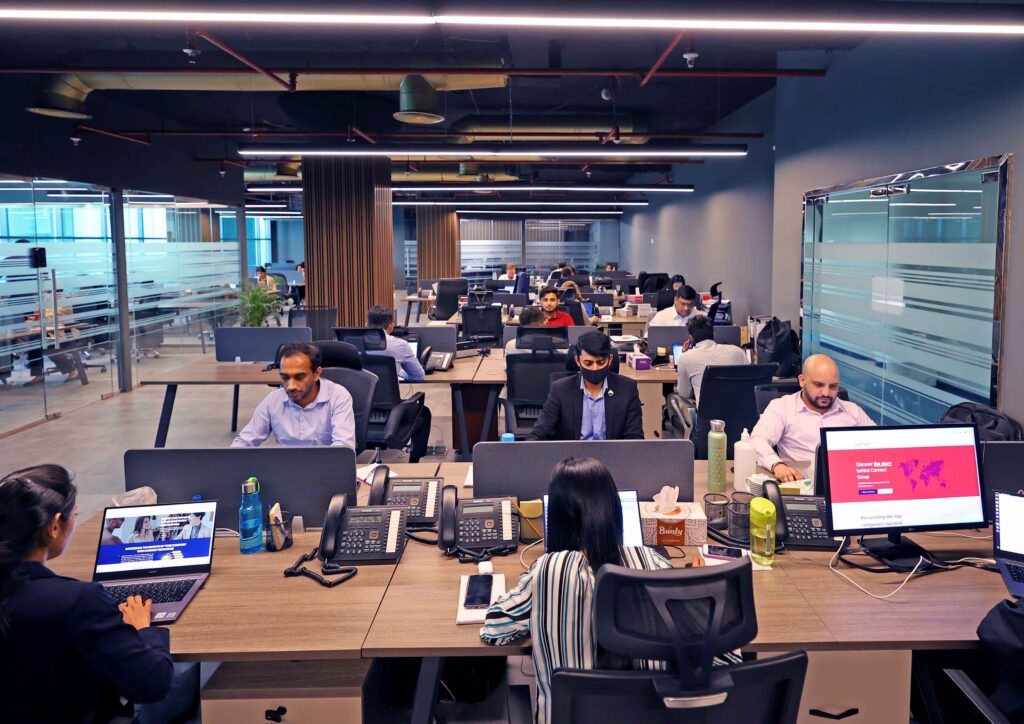 Employment Solutions
EOR – PEO – Payroll Outsourcing
Our process is simple – We don't let you settle for average!
Connect Resources is the UAE's leading Workforce Solutions Company in Dubai and an official alliance of Randstad. We offer PEO – EOR – HR – Payroll – Staff outsourcing and Talent Acquisition services to our clients in United Arab Emirates, Saudi Arabia, Egypt, Lebanon, Jordan, Qatar, Kuwait, Oman and Bahrain. We foster an unparalleled industry insight and a sophisticated consultative approach for both partners and job seekers to meet all your HR consultancy needs and solutions.
INNOVATION
Support innovative ideas, incorporate new methods for doing things and improvise on them daily.
QUALITY
Strive to maintain high standards and only do the best for our customers
COLLAB
Leverage teamwork and knowledge for the success of the company and customers.
RESPECT
Respect diverse culture, being sentient to environment and languages in the workplace.
OUR MISSION and VISION
To manifest continuous growth and measurable success for key – local and multinational – companies through:
Continuous & Strong relationships with Clients
Ongoing consultancy
Endless methodology development and advancement
Constant tools upgrade
Solid career path for employees