In the United Arab Emirates, once you obtain your visa, it is crucial that you study it and remember each piece of information that it contains. For example, visas in the region contain the unified number UAE and this code is very important for your future Emirates ID application. As a result, you must know where to find unified number UAE.
In this article, we will explain everything about the UID number UAE; from where to find it in your visa to how to check it and why is it so important. Consequently, helping you learn how to use it in future procedures. Let us see:
What is the unified number UAE?
How to find the unified number Dubai?
What is the importance of the unified id UAE number?
Benefits of the UAE unified number
Frequently Asked Questions
How can Connect Resources help you?
1. What is the unified number UAE?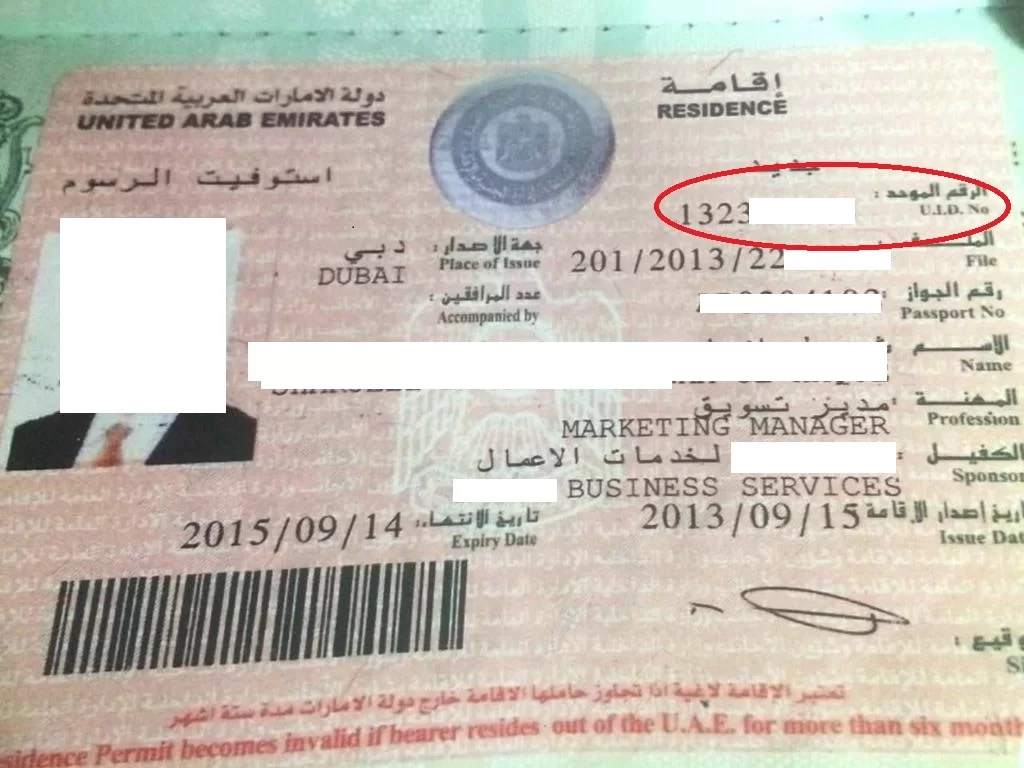 A unified number UAE is a unique identification provided to each individual who has a UAE visa. You will be assigned a UID number whether you are a visitor, a foreign employee, or a resident. The state and immigration-related legal institutions identify everybody by their unified ID number, just as we do when we call someone by their name. Based on your unified number Dubai, the government keeps track of your records.

Even if you revoke your visa and apply for a new one, the UID number UAE is still valid for the length of your visa. Therefore, it is crucial to know your unified number UAE and keep it secure. Nevertheless, if you are still searching "what is unified number in the UAE visa?", here is the answer.
Your UID number is a code that has 9 to 15 digits, it is generated automatically when your resident visa is granted. This number, which is unique to you as the visa holder, aids in identifying you.
The Federal Authority for Identity and Citizenship (FAIC) and the General Directory of Residency and Foreign Affairs (GDRFA) both issue UID numbers. Therefore, these regulatory agencies are in charge of managing applications for Emirates IDs, residency permits, and other identification documents that means that you are residing in the UAE.
Consequently, the UID has the next characteristics:
It is a special number that was given to you only.
It shows that the individual is a visa holder.
This value stays constant.
Your unified number YAE will remain the same if you terminate your visa and request a new one, but your visa number will change.
The UID is permanent and is only issued once, therefore it follows the person regardless of their visa situation.
1.1 Are the unified number Abu Dhabi and the visa number the same?
Your visa number is different from your UID number. The first digit you see at the highest part of your visa is your UID. In actuality, your visa clearly states "I.U.D." in English. On the other hand, your visa number is there, below your UID. However, the "file number" includes the visa number. The final 7-9 digits of your file number will be your visa number.
It is important to keep in mind that your status will change along with your visa number. Your visa number will vary, for instance, if you have a temporary permission and then apply for a resident visa. Your UID, however, will not change irrespective of your visa situation.
2. How to find the unified number Dubai?
Now that you know what is UID number in UAE, we will teach you how to find unified number UAE tourist visa or any other type of visa.
The numerous numbers, codes, and data on your resident visa paperwork reveal vital information about you as a visitor or foreigner in the UAE. Therefore, the UDB number is an essential component of your UAE visa. On your visa, your UID is located directly above the file number.
If after this explanation about how to find unified number UAE for visit visa or other types of visa you cannot find it or it is not there, you can look it up online or seek it through the proper channels.
2.1 How to find your unified number UAE 2020 online
You can check for your UID number online if you do not have time to examine your visa or if you just want to do a quick search.
Consequently, you only need to do a few easy steps:
Firstly, navigate to the GDRFA's official website.
Then, in the service area, select "Find my Unified Number."
Subsequently, enter your information, such as citizenship, passport number, and any other information that is requested.
Lastly, submit the form.
You will then see your unified number UAE.
2.2 How to obtain your unified number UAE?
You must ask for additional support if you looked at your visa but could not find your IUD number there, or if you looked online but could not locate it.
Therefore, you could utilize a direct inquiry form and browse the GDRFA website. You can also give a toll-free or international phone number a call if you want a quicker response.
In addition, you also have a different choice. Visit a GDRFA office and make a support request. To accomplish this, visit the GDRFA offices in Al Jaffliya, Dubai.
Moreover, if you require more support, Connect Resources is here for you. Our agents will waste no time in making you understand the unified id meaning and helping you find it. Trust us and succeed in the region thanks to our professional assistance.

3. What is the importance of the unified id UAE number?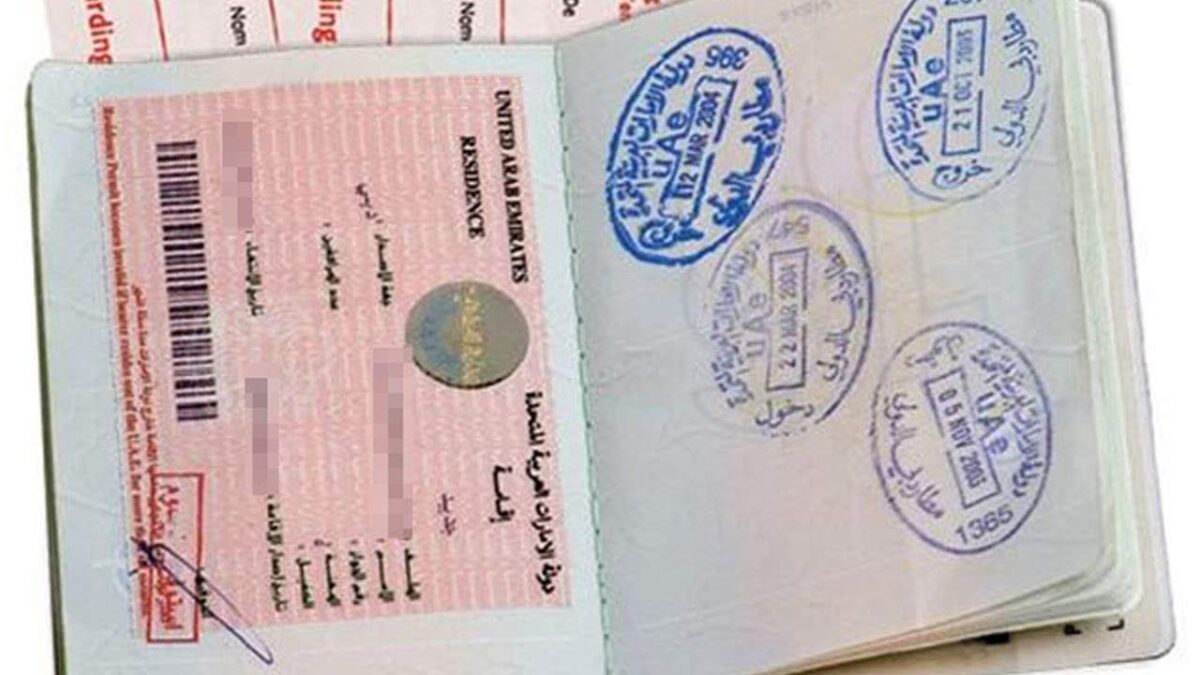 The universal area code, or uae, is vital. Therefore, you must have all the possible information as an expat in order to avoid encountering any immigration-related problems. Likewise, it is crucial to understand that your UID is different from your visa number. Your UID is specific to you and contains crucial data about your immigration status, the purpose of your visit, and whether you intend to stay in the UAE.
There are various portions to your UID number, and each one has a different meaning. Let us look:
The main three UID numbers are in reference of the Emirate where the individual applied for their visa. For instance, if you obtained your visa in Dubai, the main three digits must be 201.
The next four numbers show the year when you obtained your visa.
For the purpose of completing the following applications, your UID number is crucial. You might not be able to apply for an Emirates ID or a residency visa if you do not have it. As a result, for an expatriate, it is extremely important. You must ensure you have your UID if you do not wish to run into legal issues.
4. Benefits of the UAE unified number
Your visa contains vital information, all of which must be read carefully. As a result, the unified number UAE can offer its owner a variety of advantages. You will be able to perform the following by understanding where to locate this number on your visa:
Continue to apply for a resident visa.
Complete the application for an Emirates ID.
Possess a unique identifier on the UAE immigration database.
5. Frequently Asked Questions
Now that you fully know what is unified number Abu Dhabi, we will answer other questions that can help you know more about what the UID number means.
5.1 What other information can you find within your Dubai visa number?
You may notice that your UAE visa contains more personal data about you than you might realize. You should also be aware of some concealed facts.
Your UAE Visa number, in addition to your unified number Dubai, contains details about your employment, place of residence, and more.
It is vital to note that your file number can be found below your UID number. There is a lot of information regarding your immigration status in your file number. Here is the secret knowledge you should be aware of:
The first three digits indicate which Emirates issued your visa. It is 101 for Abu Dhabi, 201 for Dubai, 301 for Sharjah, and 401 for Ajman.
The next four digits stand for the year in which your visa was granted. This number won't change, for instance, if your employment visa was issued in 2015 and you are still employed by the same sponsor. Only if you submit the application visa will it alter.
The final 7-9 numbers are your visa number for the UAE. If you start with a code 2, that indicates that you are on a work visa. If it reads "code 3," that suggests a family member is sponsoring your application for a residence permit (family visa).
You can find further details below your file number. Your name, your profession, and your passport number are listed in that order on the third, fourth, and fifth lines, respectively. Your sponsor, or the name of the business, is listed on the sixth line, and below that comes the date that your visa expires. At the bottom, you may see a barcode for an e-scan.
5.2 Can a person have many Emirates unified number?
The unified number uae is only given out once, as was previously mentioned. The UID number will only be given once, whether the person is a visitor or a resident of the UAE.
Consequently, an individual should not have several UID numbers. Since it is a system-generated number, a single person may, in extremely unusual circumstances, receive two or even more IUD numbers.
Given that it may have an impact on other processes, this is an important error. As a result, dealing with immigration records may be difficult. Solving this problem is crucial in this regard. But since you can quickly resolve this issue, you should not worry.
Your various IUD numbers can be merged. This will get rid of any other immigration-related records you might have.
You only need to do the following actions to accomplish this:
Check out the GDRFA's official website or a local immigration office.
Do not forget to bring your important papers, including your passport and entry visa.
Request that your IUD numbers be combined.
5.3 What is UDB number in GDRFA?
The UDB number is another name for the unified number UAE. Anyone entering the UAE obtains an UID number, which is a special, personalized identifying number.
5.4 Which authorities provide the unified number UAE?
To identify each person entering the UAE, the General Directorate of Residency and Foreigners Affairs (GDRFA) assigns a UID number.
5.5 What portion of my UID do I need to submit with my application for an Emirates ID?
Your Emirates Identity card application must be completed with the first 9 digits.
6. How can Connect Resources help you?
It might be challenging to understand UAE immigration regulations, particularly if you are a foreigner. We are here to support you if you want to launch a business in Dubai. Our company is the best place to seek help when you want to start growing a successful company in the UAE. With us, you can obtain the following HR solutions:

Do you want to know more about what is unified ID in UAE? Contact us now! You can get in touch with our team of experts by writing an email at contact@connectresources.ae or call us at +971 43 316 688. Also, if you want to know more about our work in the UAE you can check out our case studies and testimonials.
In addition, are you having an unsuccessful job search in the UAE? If so, then it is time for you to try with thetalentpoint.com. With The Talent Point you can find the job opportunity of your dreams. You just have to register on the site and upload your resume, consequently, you can begin your search. If you want to know more send us an email at contact@thetalentpoint.com.