Emirati Talent
EMIRATIZATION
Emiratisation is an important part of the UAE national agenda since the government is looking to build a competitive economy where every member of the country can unlock its potential and can have a great quality of life.
Whether you're a public or private company, you need to hire Emiratis as it's one of the law requirements of the UAE government, but this might be a difficult process since you don't want to hire just any person for your company and you want to have only the more qualified personnel.d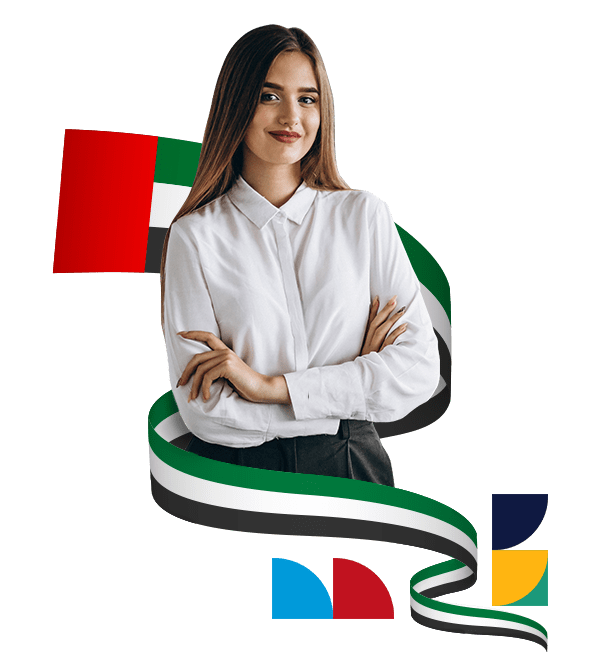 Changes to the Emiratization laws
New Emiratizations regulations for small enterprises operating in the UAE were released by the Ministry of Human Resources and Emiratisation (MOHRE) of the UAE in July 2023.  Companies in the UAE's private sector with between 20 and 49 employees currently have the obligation to employ a minimum of one UAE citizen by 2024 and an additional one by 2025.

The legislative amendments that are now in place in line with the guidelines laid out by the government of the United Arab Emirates are also here below:
Emiratization in the business sector (2% Emiratization Law), Ministerial Decision No. 279 of 2022.
Cabinet Order 18 of 2022, often known as the Classification Law.
New guidelines for rewards under the NAFIS program.
Requirements of the 2% Emiratization law in UAE
According to the Emiratisation regulations, a private company must employ at least one Emirati for every 50 employees on its payroll; if it employs between 51 and 100 people, it must also employ two Emiratis.
To make their experience simpler, businesses can monitor their Emiratization rate as a proportion to the number of qualified workers in the organization:
1 Emirati worker is required for every 50 skilled workers.
Minimum of 2 Emirati workers among the 51–100 skilled workers.
A minimum of three Emirati workers, between 101 and 150 trained professionals.
1 Emirati worker for every 50 or fewer workers, for numbers 151 and upwards.
UAE Business and the Effect of Emiratization
Companies that are governed by MOHRE have the obligation to adhere to the new Emiratization legislation. Private sector companies must have at least 2% of Emirati employees. This, under the condition that they include at least 50 employees on their payroll. The UAE mainland will implement this scheme, with the exception of a few free zones (such as DIFC and ADGM).









Schedule a Consultation Call with Our Expert
Let Our Experts help you find the Best Solution in Middle East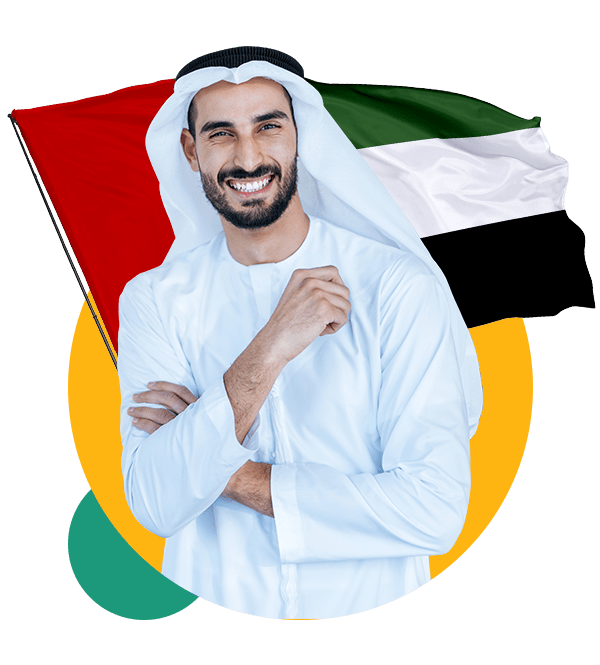 What is Emiratization?
With Connect Resources you have all the assistance that you need to hire only the best Emirati staff for your company, it doesn't matter if you're located in Dubai or Abu Dhabi because we're ready to help you find the local talent that will make your business shine and improve its processes.
Emiratisation is a UAE government initiative that aims to ensure the employment of Emiratis, enabling them to be a driving force of the economic development of the country. This initiative is aimed towards the public and private sector, and each company must hire UAE nationals so they can contribute to the economy while they have a better quality of life.
Since the UAE is a common destination for expatriate professionals, many companies tend to hire them because they're well prepared. Additionally, thanks to the several job opportunities that companies offer, they can bring talent from abroad, so all of this causes that there's a lot of foreign workers in the country, and thus the opportunities for locals diminish.
This is why the government has established this initiative, so that every Emirati has the same opportunity as any other professional, and by the Emiratisation in dubai, the UAE can overcome the structural division.
What is the purpose of Emiratisation?
To achieve this, you need to count on with a top-leading agency in the UAE that can help you find the best talent for your organization while you comply with the legalities of the country.
With Connect Resources you have all the assistance that you need to hire only the best Emirati staff for your company, it doesn't matter if you're located in Dubai or Abu Dhabi because we're ready to help you find the local talent that will make your business shine and improve its processes.
The goal of this initiative is to increase the number of UAE nationals in the job market, so they can have a good income and ensure a good life.
Additionally, they can contribute to the UAE's economic growth. The decent job creation, the encouragement of entrepreneurship, the increase of young and adult professionals in the private sector, and the employment of Emiratis with technical and vocational skills are the excellent results of this initiative.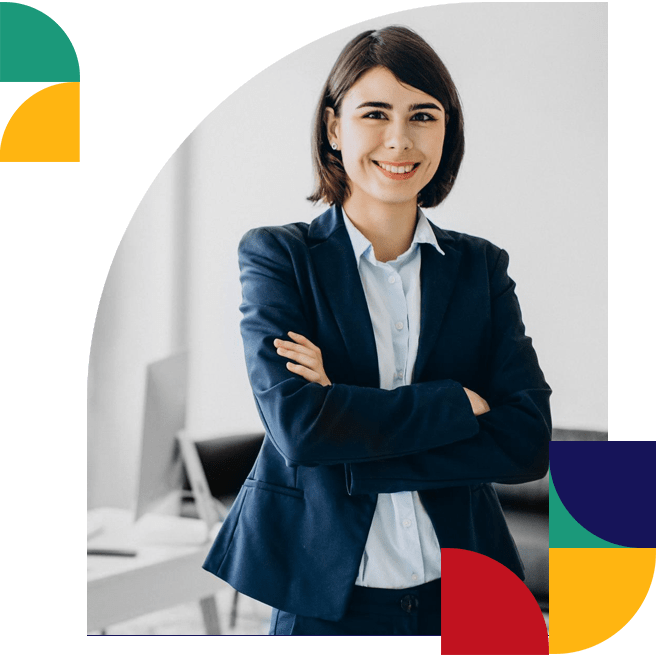 What are the quota and incentives of Emiratisation?
The Emiratisation is encouraged by the UAE government to the companies of a variety of industries both in the public and private sectors, and the policies must be implemented mandatory, but companies have to comply with the quota and incentives established in the law.

Quota and incentives
Each company that belongs to the private sector needs to comply with a quota system, which is established by the Ministry of Human Resources & Emiratisation (MoHRE) in recruiting a stipulated number of UAE nationals if it has more than 100 employees.
This means that the company is obliged to ensure a minimum percentage of participation of Emiratis in its workforce.
If you're a company that is looking for having compliance with the laws and requirements established by the MoHRE, you need to implement the Emiratisation process so you can meet the UAE national quota, and as you may know, this is highly important for having a solid reputation as an employer.
How can you fulfill the national Emiratization program?
The national Emiratisation process is aimed mainly towards the companies that work in the private sector, so if you're one of them and you have over 100 employees, then you need to hire UAE nationals.
How can you do that? You need to start a hiring process but specifically for local talent and for this you have to invest in your HR department so you can select the best candidates.
If you wouldn't like to waste time in this and you prefer to have assistance in the process of enriching your Emiratis talent pool, then you need to contact a recruitment agency that can help you find the best match for your business.
What if you don't fulfill the quota?
If you're a company working in the private sector, you need to fulfill the laws to continue working legally. This way you won't be incurring any violation of the law.
But, if you fail to fulfill the quota, then you're not complying with the legalities established by the UAE, and this can jeopardize your company's reputation and even create a liability.
If you want your company to continue doing its operation in the country, it's best to keep updated with the law and you can have the help of Connect Resources since we always try to keep to date with the latest standards and regulations.
How can you hire UAE nationals?
Hiring and recruitment is a difficult process, and when it comes to finding Emiratis candidates it can be even tougher because there's a small sample and you usually have to compete with other companies to hire the best-talented workers.
If you'd like to hire UAE nationals so you can meet the quota then you need to contact a solid agency that can ensure you the best candidates so you can take your business to a whole new level.
Connect Resources is a top-leading agency specialized in the Emiratisation process that can help you hire the top workers, thanks to its great talent finder procedure. You'll receive the exceptional Emirati talent that your company needs, and the best part is that you won't have to lose time or effort searching and competing with other companies.
Fulfill your Emiratisation requirements
With Connect Resources you won't have to worry about not being able to fulfill your Emiratisation requirements because they can help you hire UAE nationals quickly and ensuring the best performance of these workers.
How can Connect Resources help you? Let's observe:
Access to a large database of talent
Variety of talent waiting to support your business
Analyze your company's operational needs and requirements to find the best talent
Receiving a shortlist of candidates suited professionally and culturally to your business
What are the benefits of hiring Emiratis with Connect Resources?
Many companies offer the Emiratisation service, but you need to select the best one because it's a legal process that needs to be handled carefully so your company can continue working in compliance with the law.
Connect Resources is going to help you hire the top local talent that fulfills your requirements, so you can work legally and you can also benefit from the skills of these new workers. This is going to impact positively your business, which is great for expanding and growing.
Let's observe some of the benefits of hiring Emiratis with Connect Resources:
Proven expertise in hiring
You can't hire just any worker for your company; this is why you can't trust in any recruiting agency, especially if they're just starting in this business.
Connect Resources has been working providing the Emiratisation service to several companies across many industries for over 20 years. It has a team of experts that are readily available for hiring both high volumes and niche positions.
Quality screening
With Connect Resources you'll be able to find the Emiratis candidates that are well-suited for your business because they make a quality screening to each potential worker to ensure that they meet your demands.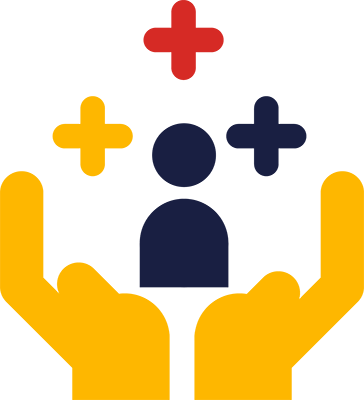 And more benefits
Connect Resources has been working in the Emiratisation recruitment field for more than 20 years, so we have a large database where we're going to find the best candidate for your company.
This database is being updated continuously, and we can place the perfect worker in each area or department since we've been working with many companies in these years so we have plenty of knowledge about the qualifications needed for a determinate job position.
Emiratisation process
Building a strong workforce is a must for each company, but you also need to keep in mind that you need to fulfill a percentage of UAE national employees, so you have to be very careful when selecting your staff.
Since the Emiratisation process can be difficult and sometimes you are not able to find exactly what you're looking for, it's best to contact the experts so they can assist in each step.
What are the steps of the Emiratisation process? Let's observe:
Discuss and understanding of your company's culture and role in the industry
Locate unique and top-notch talent
Interview process and selection of the finest candidates
Preparation of final shortlist
Assistance in the negotiation between the company and candidates
Assistance in the submission of the final offer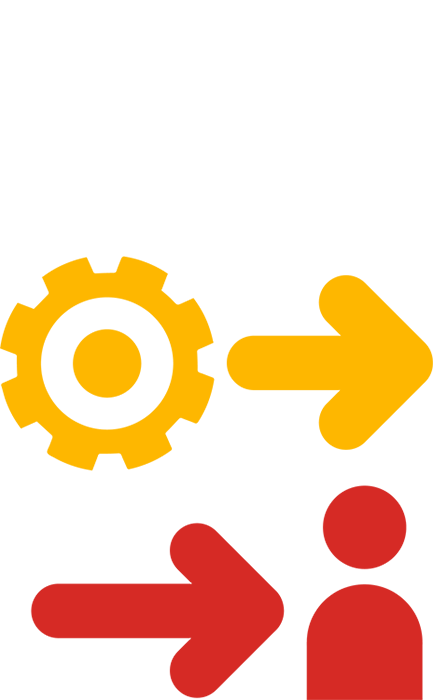 Why is it better to contact an agency than doing the Emiratization process by itself?
The Emiratisation process is long and tedious, and if a company doesn't have a great HR department is going to be more difficult to find local talent that is going to perform well in the organization.
Besides, the company needs to make a huge investment with technology and personnel to have great management of its workforce.
Lower costs
One of the advantages of having the assistance of a recruitment firm with the Emiratisation process is that the company won't have to invest a lot of money; it just needs to pay the agency to find the best talent, so this, in turn, means lower costs.
Pool of talent
If the company decides to do the Emiratisation process by itself it will probably receive a few CVs from unemployed Emiratis, but it's not going to be enough to make a good decision.
Once you have the assistance of an agency like Connect Resources you'll have access to a wide pool of talent where you can select the best match for the job position available. This way you ensure that you'll attract the right UAE national talent.
Understand your requirements&lt
With the Emiratisation process, you need to find the best talent for your company, but if you don't know exactly what to look for, then you won't be able to find the best match.
With the help of an agency, you can analyze the qualifications and skills that you're looking for in an Emirati worker, so you can find the person that is suited not only for their knowledge but also for having the personality that is going to benefit your organization.
Penalties for Non Compliance
Companies that do not comply with the program's standards for Emiratization will be subject to the following penalties:
Minimum penalty of AED 6,000 a month for every Emirati worker companies do not hire. These fines have been in place since January 1, 2023, and they will rise annually after that. As a result, the corporation may suspend applications for work permits if the fines are not paid.
A corporation will be downgraded to the third group according to the Classification Law if they fail to meet their quotas for Emiratization for two years in a row.
Enterprises that disregard the restrictions have received stern warnings from UAE authorities. If the organizations continually show inaction, they might anticipate negative financial and reputational effects.