Every year, tens of thousands of individuals go to Qatar for jobs, learning, and enjoy its many sights. However, if you are an expat, you might need to file for a visa if you intend to visit Qatar. Even if you are from the United Arab Emirates, holding a visa is essential. Learn about the Qatar visa for UAE residents now!
In this article, we will be giving you the information you need regarding Qatar visa for UAE residents. The GCC nations are a fantastic vacation spot for Emirati tourists because of their close proximity and convenient internal transportation. Qatar, the UAE's northern neighbor, offers the Emiratis a short and memorable weekend vacation with its expansive landscapes of smooth, immaculate sands and innovative, modern structures.
Understanding Qatar Visa Requirements for UAE Residents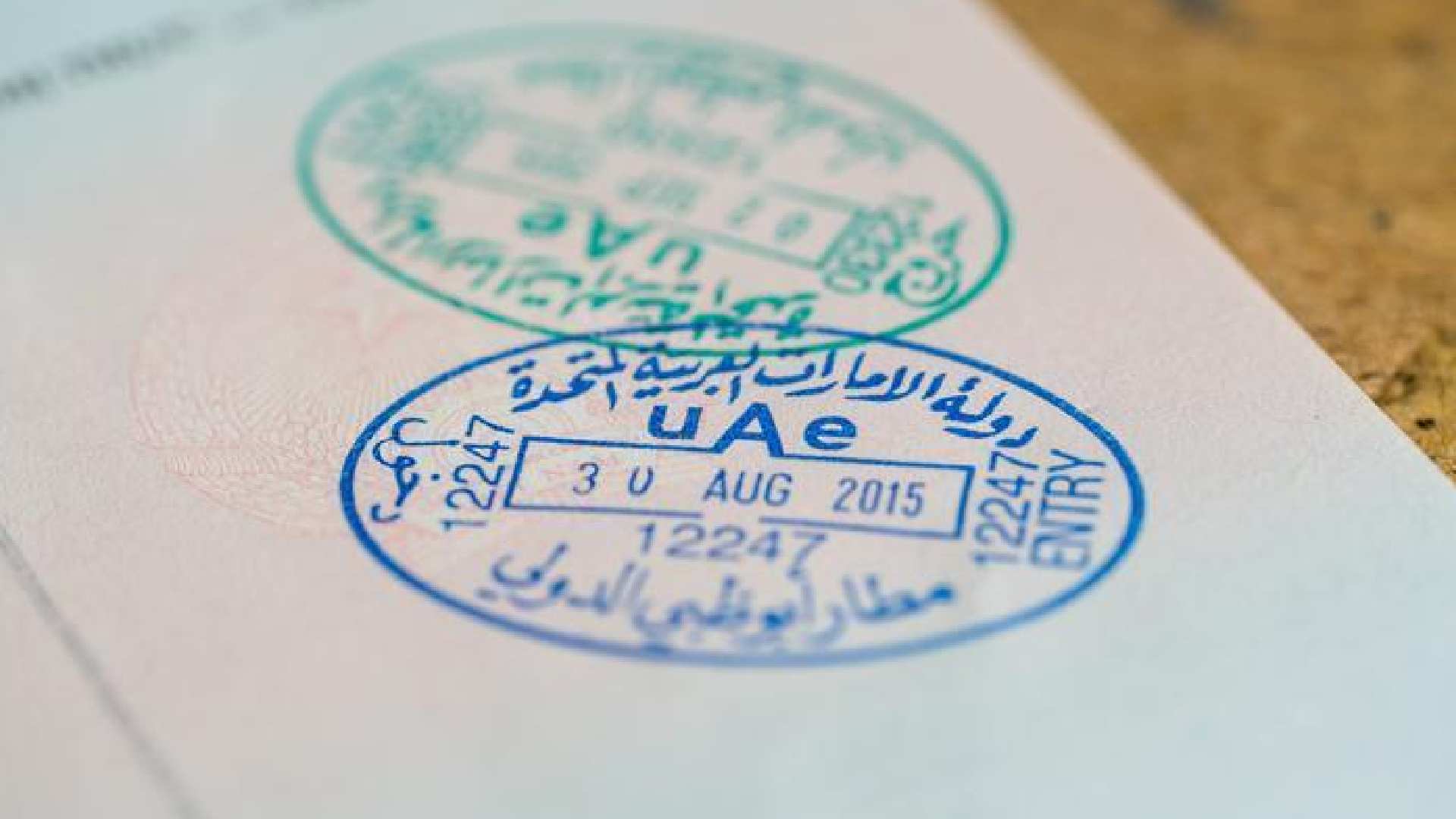 The UAE residents who want to go to Qatar can do it by air, land, or sea. Air travel is the quickest and easiest way to get to Qatar from the Emirates. You have to reserve a flight in advance, and it takes within an hour or two to get there.
Regardless of the means of transportation you use, there are some requirements for traveling from the UAE to Qatar. So we will start by discussing the Qatar visa from Dubai.
Upon arrival in Qatar, nationals of more than 95 nations are qualified for visa-free travel or visa waivers. There are, however, some restrictions that you may read about on the nation's visit Qatar site. Qatar is one of the nations to which UAE residents can travel with no proper visa, but with an e-visa, which is important to note. Even foreign nationals with Indian or Pakistani passports are eligible for this advantage. However, this visa is only for visits, if they need to work, they can obtain a Qatar work visa.
If you are considering to visit Qatar as a UAE resident, there are some requirements you must meet for the Qatar visa for UAE expats:
Valid passport.
Airline tickets. (If necessary)
Hotel reservations.
Vaccination card.
A 30-day single-trip Qatar visa can be applied for by those with UAE resident visas. A 30-day extension of the visa is possible. When entering Qatar, citizens of any GCC nation must present official credentials proving their employment.
Additionally, UAE citizens visiting Qatar should obtain a Hayya Card. To be eligible for 30-day visa-free entry, you must have this card.  You can utilize Qatar's public transportation system for free with this card. Additionally, a Hayya Card is necessary whether you choose to fly or ship from the UAE to Qatar.
Entry rules
To obtain your Qatar visa for UAE residents, you must follow certain rules. The Qatari government has established specific admission requirements for all visitors. To help you plan your journey to Qatar via the UAE, you will find a full explanation of the admission requirements here:
In order to receive their visa on arrival, holders of Pakistani, Iranian, and Indian passports must make hotel reservations prior to traveling to Qatar.
If you have a Pakistani, Indian, or Iranian passport, you may request an entry permit via the Ehteraz site to get pre-travel approval. It is important to remember that UAE residents and citizens are not subject to pre-travel registration.
You must carry your certificate of a negative PCR test when visiting Qatar. Additionally, schedule a PCR test 48 hours prior to travel or a Rapid Antigen test 24 hours beforehand. Home-based rapid antigen testing is not valid.
Download the Ehteraz application and register it upon having arrived in Qatar by using your passport number or SIM card.
Ways to get to Qatar from UAE
Besides from air travel from the UAE, you can get to Qatar via the following methods:
By road
If you like taking lengthy road trips and are daring, you can choose to drive from the UAE to Qatar.
Yes, you can drive your own car from Abu Dhabi or Dubai to Qatar. From either of the Emirates, it takes between five and seven hours to drive to Qatar.  You must cross two borders: the border between the UAE and Saudi Arabia at Ghuwaifat, and the border between Saudi Arabia and Qatar at Salwat.
Travel time varies depending on border checks, which on days with heavy traffic may take up to two hours.
When you arrive in Ghuwaifat, you must exit your car and show the border guards your passport, visa, and other necessary paperwork. You will need to park your vehicle at the land border between Saudi Arabia and Qatar known as Abu Samra. This, in accordance with the new driving regulations for Qatar. You can then board a shuttle bus for free that runs from that border to the heart of Doha.
Driving your vehicle
If you are an expat living in the Emirate and your vehicle is registered in Dubai, you must obtain a tourism license from RTA Dubai. When operating a vehicle as a tourist outside of the UAE, this certificate is a must. However, if you are a citizen of the GCC or the UAE, you are exempt from needing an RTA tourism certificate.
Moreover, if the car licensed in Dubai is not under your name, you must obtain a Clearing Certificate from RTA Dubai. This certificate certifies that there are no limitations (mortgage) or outstanding traffic penalties relating to the vehicle.
Additionally, in order to go to Saudi Arabia and Qatar, you must have car insurance. This insurance is still in effect after 15 days. You will need to purchase new insurance if your current policy expired while you were returning to the UAE via Saudi Arabia. Therefore, it is preferable to purchase outside GCC-wide coverage for a minimum of one month.
By boat
For intrepid travelers, traveling to Qatar by water might be a once-in-a-lifetime event. From the UAE, one can reserve a cruise to get to Qatar. From the Arabian Gulf, you can board one of the UAE cruises to travel to Qatar along with other port towns.
People who live in the UAE are able to rent a boat connecting Dubai to Qatar since there is currently no ferry service from Dubai to Doha.
What types of Qatar Visas Available for UAE Residents?
To meet the unique demands of tourists, Qatar offers a number of different visa types. The most typical forms of visas are:
Tourist visa: Tourists can go to Qatar and visit for up to 30 days in a single trip with the help of the tourist visa Qatar (A1). With this visa, travelers can discover Qatar's many attractions, delve into its rich culture, and take advantage of the country's world-famous hospitality. You have the choice of prolonging your stay in Qatar by an extra 30 days if you are qualified for a visa-free travel of up to 30 days. You can accomplish this by approaching the MOI Customs Center at Hamad International Airport or through the Hayya platform. Bring your valid passport, roundtrip ticket, and a QAR 200 charge to use the extension services.
Business visa: A business visa is a unique travel authorization or permit given to firm owners, investors, or staff. They are able to enter Qatar with this visa in order to further their business objectives. Business visas are distinct from employment visas in that they allow for a brief stay in Qatar. This implies that a business guest has no right to perform any type of job for direct payment according to the local labor law. Despite the fact that the visa is for business travel, the visitor must adhere to severe restrictions and regulations.
Family visit visa: With the help of a Qatar family visit visa, expatriate residents can travel to Qatar for a brief period with their spouse, kids, parents, or other first- and second-degree relatives. The visa is valid for one calendar month and (in rare circumstances) has a six-month extension period.
Work visa: For foreign workers or employees, a Qatar work visa serves as both a work permit and a residency permit.
Tips for a Smooth Qatar Visa Application for UAE Residents
Qatar offers a secure website where UAE citizens may file their visa applications in order to speed the visa application procedure. The user-friendly online application system enables candidates to follow the status of their application. Here are some tips for a smooth application for the Qatar visit visa for UAE residents:
Apply early: Do not wait until the last minute to do your visa application, apply early and forget about the stress of it.
Know the turnaround time: It is crucial to keep in mind that every region has a unique processing period for visas. You may prepare ahead for your visa application by checking these schedules as well as a wealth of other crucial information on their websites. Another thing to keep in mind is that due to the high volume of applications received during the busiest travel season, the processing of visas may take longer than expected. Depending on the category of visa and the volume of applicants, the processing period for a Qatar visa for UAE residents can change.
Verify documents: Make sure you have all the necessary paperwork to submit with the properly completed application form in order to guarantee a smooth application procedure. Since many nations require a passport to be valid for a minimum of 6 months over your return date, it is always a good idea to regularly verify your passport's validity.
Follow the process: If you are requesting your visa online, make sure to follow the protocol closely. In this way, you will not make any mistakes.
Track your visa: When you finish the application process, you will be able to check the status of your Qatar visa.Consequently, by doing this, you can know if your application is missing any documents or if your visa went through the application process correctly.
Qatar visa on arrival for UAE residents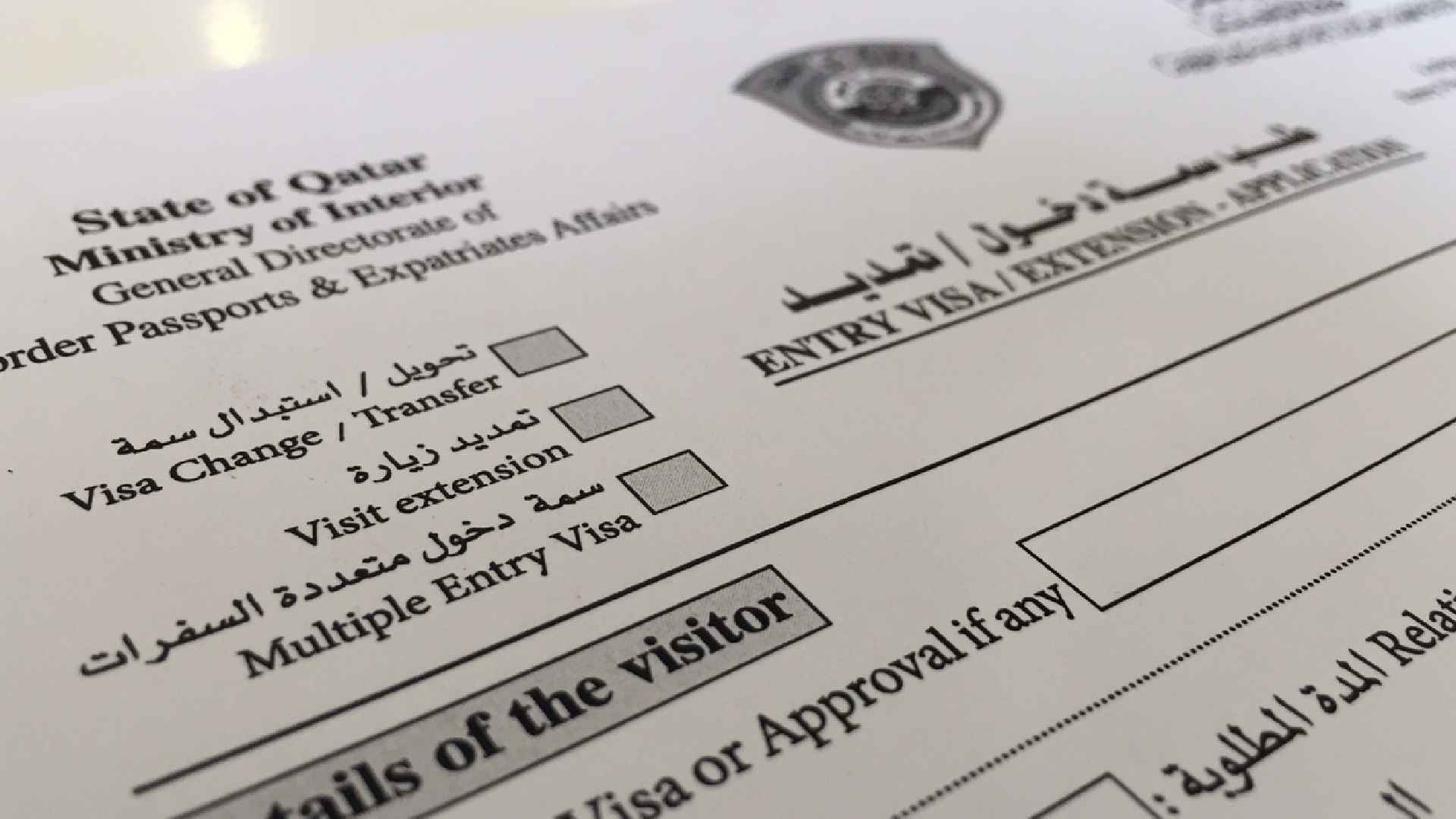 Nationals of 95 qualifying nations can receive a visa waiver upon arrival in Qatar by providing a valid passport with an obligatory minimum validity of 6 months and a booked onward or returning ticket.
These nations' residents are available to get into the country seamlessly. This means that they do not need to obtain a visa before traveling to Qatar. Visitors who wish to remain in Qatar must have a valid hotel reservation for the length of their stay.
Depending to what sort of visa on landing that they qualify for, the countries that are acceptable for the Qatar visa on arrival will be divided into two categories. Additionally, they must adhere to UAE citizens' specific visa requirements entering Qatar.
90-day stay period
UAE residents with passports from certain countries are eligible to visit Qatar without a previous visa and acquire a visa waiver upon arrival. The waiver's bearer is allowed to stay in Qatar for up to 90 days during either just one journey or a series of journeys, and its validity is good for 180 days after the date of issuance. The individuals from the nations that can apply for a Qatar visa for UAE residents appear as follows:
Argentina
Austria
Belgium
Bulgaria
Cyprus
Czech Republic
Denmark
Dominican Republic
Estonia
Finland
France
Germany
Greece
Iceland
Italy
Latvia
Liechtenstein
Lithuania
Luxembourg
Malaysia
Malta
Netherlands
Norway
Poland
Portugal
Romania
Serbia
Seychelles
Slovakia
Slovenia
Spain
Sweden
Switzerland
Turkey
Ukraine
Antigua and Barbuda
30-day stay period
UAE citizens with passports from the nations below may enter Qatar without the need of a visa in advance and acquire a visa waiver upon arrival. The waiver, nevertheless, will only be good for 30 days after it has been granted and permit its holder to stay in Qatar for up to 30 days, either on just one journey or on several visits. Nationals from the following countries can apply for Qatar visa for UAE residents include:
Andorra
Australia
Azerbaijan
Belarus
Bolivia
Brazil
Brunei
Canada
Chile
China
Colombia
Costa Rica
Cuba
Ecuador
Falkland Islands
French Guiana
Georgia
Guyana
Hong Kong
India
Indonesia
Iran
Ireland
Japan
Kazakhstan
Lebanon
Macau
Macedonia
Maldives
Mauritius
Mexico
Moldova
Monaco
Montenegro
New Zealand
Pakistan
Panama
Paraguay
Peru
Russia
Rwanda
San Marino
Singapore
South Africa
South Korea
Suriname
Thailand
United Kingdom
United States
Uruguay
Vatican City
Venezuela

Finally, to answer your question: Can UAE resident travel to Qatar? Yes, UAE residents from certain nations can travel to that region under a Qatar visa for UAE residents. If you want to learn more information regarding Qatar, we invite you to our blogs section.