Depending on a number of variables, planning a trip and getting a visa can be difficult and time-consuming processes. Due of the strict measures in place, the pandemic is yet another aspect that presents an additional obstacle to travelers who seek to experience other nations and cultures. If you live in the UAE, the visa on arrival for UAE residents will let you go to certain countries without worrying about getting a visa ahead of time.
Top 15 Countries Offer on-arrival Visa for UAE residents
In this article, we will talk about the countries that provide visa on arrival for UAE residents. The arduous procedure of applying for a visa can occasionally ruin your vision of the ideal trip. Too concerned that the visa will interfere with your vacation? Do not worry, as this list of visa free countries for UAE residents and nationals can help you realize your travel goals without having to endure the time-consuming visa application process. Let us see:
Learn what is an on arrival visa for uae residents
Know about the countries with visa on arrival for UAE residents
Popular visa-free country
If you live in the UAE, are you thinking about your upcoming trip and thinking where you may go without having to worry about getting a visa? Sometimes, navigating the visa world can be difficult and time-consuming. Fortunately, you can enter more than 170 countries without a visa or with one upon arrival. Only 11.48 percent of the 10.17 million residents in the UAE are Emirati passport holders.
So, if you are a UAE resident looking for a visa-free country to visit, you have plenty of options to choose from. Whether you prefer beaches, mountains, or cities, there is a destination for every taste and budget.
1. Learn what is an on arrival visa for uae residents
A visa on arrival for UAE residents is one that is issued to travelers when they arrive in their destination country. Travelers may complete the appropriate documentation on arrival by presenting the requisite documents and pay the visa on arrival expenses. For example, some individuals need visas to enter the UAE. Therefore, if you are going to travel overseas from the UAE and want to avoid visa application hassles, the following are the countries with visa on arrival for UAE residents to make your trip easier.
2. Know about the countries with visa on arrival for UAE residents
Here is the list of countries have visa free or on arrival for UAE residence visa holder:
2.1 Azerbaijan
This is the first from our list of UAE residents visa free countries. Azerbaijan, often known as the Land of Fire, is a picturesque country located at the crossroads of Asia and Europe. Consequently, it is a land steeped in history, with roots dating back to the Stone Age. The country has several tourist attractions; spanning from the Caucasus Mountains to old generation settlements. The main city, Baku, features stunning architecture and is regally situated on the Caspian Sea.
Due to the country's strong connections with the UAE, visitors who are nationals of that country can receive a visa upon arrival. The validity period of the same shall be 30 days. If you are a UAE resident under a golden visa or any other residency scheme, you can apply for an E-visa.
2.2 Malaysia
Malaysia is a superb example of the marriage of old civilization and technological marvels. The area is rich with tranquil beaches, incredible attractions, diverse flora and fauna, delectable cuisine, and so much more. It is a country that values both cultural harmony and scientific advance. Various holidays involving Indian, Chinese, and Malay communities are also celebrated in the country. This one is another of the UAE residence visa on arrival countries.
If you are a UAE resident, you can enter the country without a visa and stay for a maximum of 90 days. For residents, Pakistanis, and Sri Lankans can obtain an E visa; while people from, Syria, Egypt, Jordan and the Philippines can obtain a visa on arrival. In addition, this region provides visa on arrival for UAE residents with Indian passport.
Schedule a Consultation Call with our expert
Let our experts help you find the Best Solution in Middle East
2.3 Armenia
Armenia, which is bordered by Turkey, Azerbaijan, and Georgia, is one of the most popular travel destinations for UAE citizens. The world's earliest Christian country has a rich history and tradition that predates other European countries. Additionally, it is home to outstanding cultural attractions such as museums, symphony venues, theaters, and old monasteries. It is one of the top visa free countries for UAE residents 2023.
As one of the visa on arrival for UAE residents 2023, citizens of the United Arab Emirates do not need to apply for visas; they can be obtained at the airport and have a 180-day validity. Moreover, UAE citizens of Indian and Filipino descent may apply for a visa upon arrival.
2.4 Maldives
Ever heard of a paradise on earth that is little over 4.5 hours away by plane from Dubai Airport Free Zone? You are correct; it is the archipelago of the Maldives. This tropical island getaway is home to stunning resorts and fascinating beaches where you may have the ideal Maldives holiday. Also, it was one of the most visited regions with visa on arrival for UAE residents with Pakistani passport.
As one of the on arrival visa countries for UAE residents, both UAE residents and citizens can travel to this island archipelago with a permit that is good for 30 days.
2.5 Hong Kong
Travelers can choose from a wide range of activities and attractions in Hong Kong; this makes it a fantastic vacation spot. It is a location that astonishes with magnificent structures and exceptional natural beauty, making it one of the best places to travel. The area is well recognized for both its colorful nightlife and its daring adventures. Ocean Park, The Victoria Peak, Avenue of Stars, and Disneyland are all in there, so you should not miss them if you are in Hong Kong.
For stays of up to 30 days, UAE nationals can obtain a visa upon arrival. Furthermore, people from Egypt, Jordan, and The Philippines can obtain a visa upon arrival if they are permanent residents. It was deemed as one of the best UAE residents visa-free countries 2023.
2.6 Indonesia
Indonesia is another tropical haven that is included on the list. With approximately 17500 islands, the nation is a vast environment and a land of adventure. The beautiful island of Bali and the bustling capital city of Jakarta are just a few of the top travel destinations. It relies heavily on tourism for survival; therefore, this is why they make access to many nations simple.
Similarly, it gives quick access to UAE citizens by giving a visa on arrival valid for up to 30 days. This region also offers visa on arrival for UAE residents with Indian passport. In addition, you can also receive a visa on arrival if you are a Filipino, Jordanian, or Sri Lankan. Therefore, pack your bags, reserve your Bali vacation package, and get ready to depart from Dubai World Central to this paradisiac region.
2.7 Mauritius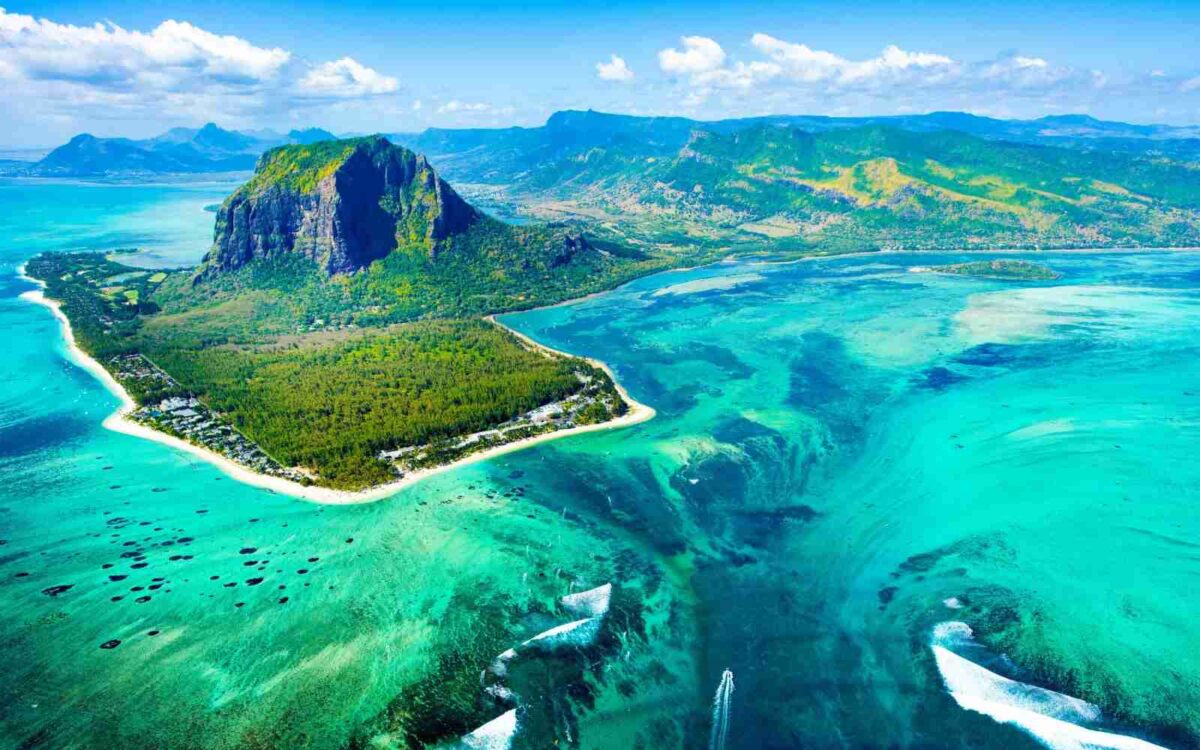 Another island nation that allows UAE nationals to obtain visas upon arrival is Mauritius. Off the coast of Africa, there is a paradise island with numerous five-star hotels, white sand beaches, and amazing attractions. Moreover, there are other historical landmarks there as well that are worth visiting.
As most visa on arrival countries for uae residents, this region offers a 90-day permit. Also, if they are from India, the Philippines, Jordan, Sri Lanka, or Nigeria, other UAE residents may apply for a visa upon arrival.
2.8 Seychelles
Seychelles is a cluster of 115 islands and one of the most beautiful places on the planet. Every year, a large number of tourists are drawn to the nation by its beautiful natural surroundings and mild climate. It is renowned for having a vibrant nightlife, and you may participate in daring land and marine activities. Consequently, many people think it is visa one of the best on arrival countries for uae residents 2022 and 2023.
This island archipelago is accessible to both UAE nationals and residents with a 90-day visa on arrival.
2.9 Singapore
Singapore is a world-class travel destination that has everything you need for a fantastic vacation. This region has it all, from breathtaking architecture to unusual fauna. It is renowned for its outdoor activities and shopping centers. The vibrant nightlife and fascinating islands will enlighten your soul.
If you are a UAE national, you can obtain a visa on arrival that is good for 30 days. In the case of UAE residents travel, Indians can obtain an E-visa, while Sri Lankans and Filipinos can obtain a visa on arrival.
2.10 The Maldives
The Maldives are a beach heaven where you can explore the best underwater landscapes and are home to a variety of top ocean and marine species. The Maldives' numerous five-star hotels and resorts offer picturesque lodging on the beach and above the water.
For travelers who have received a vaccination, The Maldives grants a visa that is valid for 30 days but can be extended. Travelers are required to present proofs of return transportation, confirmed hotel bookings, or sufficient cash. Additionally, confirm that your passport includes blank visa pages for the arrival-related stamps. This will be just like the Dubai visa stamping procedure.
2.11 Montenegro
Montenegro is a country of outstanding natural beauty, attractive historic towns, delectable cuisine, competent services, and a welcoming populace. This charming nation updated its regulations to allow nationals of the United Arab Emirates admission without a visa for periods of no more than 90 days within a window of six months starting on the day of first entry. A visa on arrival costs roughly AED 300 for UAE nationals.
Documents needed for UAE residents to get a visa on arrival
When utilizing visa-on-arrival services in many countries, accurate documentation is crucial. The Emirates ID, which demonstrates your UAE permanent residence and is necessary for visa-on-arrival processes, is one of the most important papers for UAE passport owners. These documents include:
| | |
| --- | --- |
| | A minimum of six months must pass after the time of travel for your passport to be valid. Additionally, certain nations could want a certain quantity of empty pages for visa stamping. |
| | Keep a set of current head shot photos on available in case you require an extension of your visa while abroad or use a facility that offers visas-on-arrival. |
| | Some nations may ask for proof of your lodging reservations during your visit, such as booking receipts. |
| | You may require a thorough travel itinerary explaining the schedule for every aspect of your trip, together with information on your flights, lodging, and activities. |
| Financial stability proof: | Some nations can demand evidence that you have enough money saved up to meet your expenses while you're there. This could be a message from your company, a bank statement, or a pay stub. |
| | You could be required by some nations to obtain travel insurance that pays for medical costs, trip delays, and other possible dangers. |
Visa-Free Travel vs. Visa-On-Arrival Travel
There are some variations between visa-on-arrival and visa-free travel options, despite the fact that both provide ease.
Visa-free travel allows you to leave without having to worry about obtaining a visa or having it approved. For instance, popular visa-free destinations for UAE citizens are Georgia, Maldives, and Seychelles.
On the other side, if you have a visa on arrival, you will receive it when you get to your destination. While requesting a visa in advance might be time-consuming, obtaining a visa on site may require you to wait for a while at the terminal or border crossing. It is also crucial to be aware that getting your visa at the airport could cost money.
Finally, some nations merely require you to submit an online application to obtain an eVisa. By doing this, you can avoid the inconvenience of requesting for a visa beforehand and visiting the embassy to pick up your eVisa. A cost and possibly a couple of days of waiting come along with getting an eVisa.
Before making travel plans, it is essential to confirm the most recent visa prerequisites and travel advisories, regardless of whether a nation allows visa-free travel or visas on arrival.
An Adventure-Filled World Waits
Residents of the UAE have the ideal opportunity to travel to nations without visa requirements in order to experience a variety of cultures, sceneries, and experiences. Now that many places allow UAE citizens to enter without a visa, issue an eVisa, or obtain a visa upon arrival, you may easily plan your next journey. So take a look through our suggestions, pack your luggage, and travel the world to see its delights.

Knowing about the visa-free countries for UAE residents with Indian passport and visa free countries for UAE residents 2023 is essential before traveling. If you want to know more about on arrival visas, Serbia visa for UAE residents, and many other topics, you check our blogs section.