The Ministry of Labour's main website (www.mol.gov.qa), which was released in April 2022, has made its online services simpler for the public to explore and access. Presently, the site gives users access to information on more than 40 services and electronic forms. You can check your Qatar work visa status there.
In this article, we will explain everything about the Qatar work visa status. If you want to work in Qatar, here are some things you should know before applying for a Qatar work visa. Moreover, the thriving economy of Qatar is one of the many factors that make it one of the most enticing countries for worldwide corporations, employees, and investors. However, being one of the countries with the greatest Income per capita, individuals in Qatar seek possibilities to develop their enterprises or find work. Therefore, the Qatari government readily assists anyone seeking employment with a Qatar work visa.

What exactly is a Qatar work visa status?
How can I apply for a work visa in Qatar?
Discover the documents necessary for Qatar work visa status
How can you check the status of your Qatar work visa?
Nepal, Sri Lanka, Bangladesh, Pakistan, India, and the Philippines: Get your visa to enter Qatar.
What are the advantages of checking your Qatar work visa status?
Important services supplied to businesses
1. What exactly is a Qatar work visa status?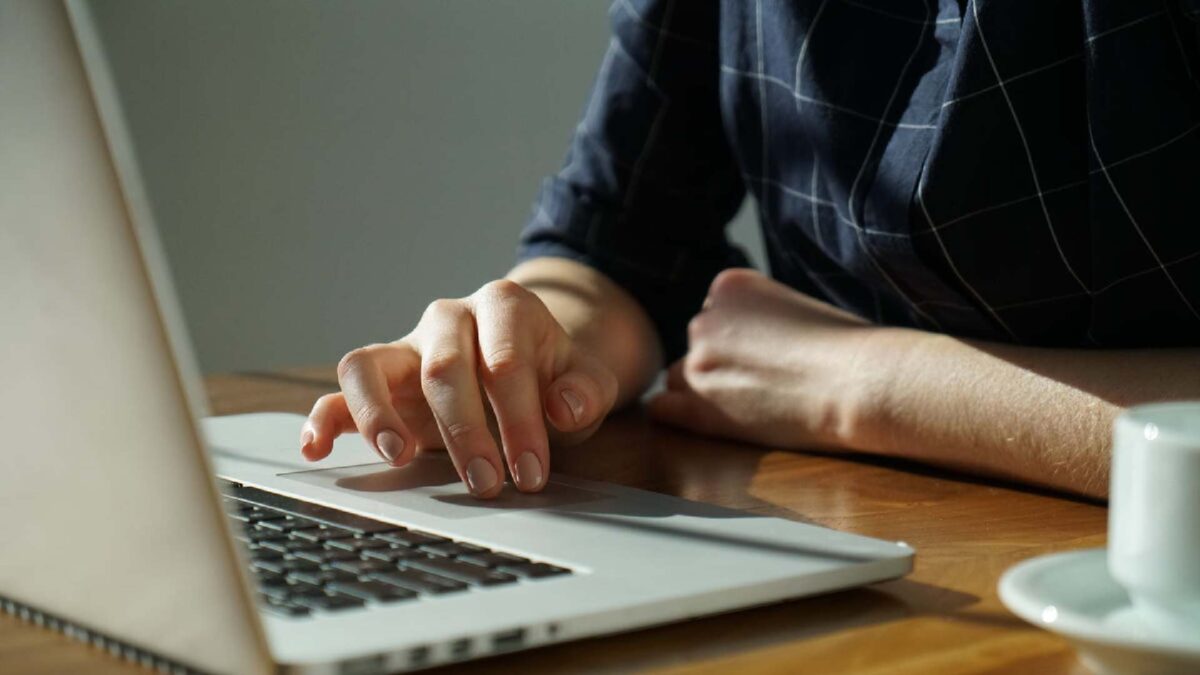 A work visa in the country of Qatar is a work permit created by the Qatari direction for foreign employees or workers. Employees must be hired by a Qatari employer (either a corporation or a person), who is normally in charge of managing their Qatar work visa application.
1.1 Is the Qatari work visa still available?
Both employers and workers are presently being awarded Qatar work permits.
2. How can I apply for a work visa in Qatar?
While employers are responsible for handling Qatar work visas, employees/workers just need to submit their paperwork to their employers.
The following are the processes that employers must do in order to apply for their employees' visas:
Register with the Ministry of Interior's Immigration Department by submitting many papers, including a copy of their trade license. Upon registration, they will be provided an Immigration Card as well as a Representative Card.
Apply for a work permit for each employee they want to hire. The application materials must be supplied in Arabic and must include the worker's job title and nationality. They will then get permission from the Ministry of Labor.
Workers who have got a work permit may travel to Qatar.
Lodge an application for the workers' residence permit within seven days of their arrival by submitting the necessary documentation to the Ministry of Labor.
Moreover, workers may begin working solely for the firm that issued their visas after receiving their residence permits. Employees and workers should have their Qatar ID and applicable visas on them at all times, since government officials may conduct random checks. Workers must obtain departure permission granted by the Ministry of Interior and approved by their employer before leaving the country.
Schedule a Consultation Call with our expert
Let our experts help you find the Best Solution in Middle East
3. Documents necessary for Qatar work visa
Employees must have a work permit as well as a residency permit in order to get a Qatar work visa status check online by passport number; the same happens for the Qatar ID check. The following documents are necessary when applying for a work permit:
The employment agreement.
A fully completed Ministry of Labor application form a medical certificate demonstrating the employee's good health a copy of the employee's passport
Two passport pictures.
Any relevant educational credentials.
The employer's immigration cards the employment visa biometrics data, including fingerprints.
Employees must produce the following documentation in order to get a residence permit:
A current passport.
The employee's two passport pictures the employment visa
A copy of the commercial registration of the firm.
A replica of the business's entry card.
The medical certificate of the employee.
3.1 Qatar employment visa age restriction
While the national retirement age for public sector employees in Qatar is 60, there is no such limit for private sector employees. Nevertheless, expatriates beyond the age of 60 are not permitted to renew their visas or change sponsors.
3.2 Time it takes to get a work visa in Qatar
Ex-patriates often have to wait two to four weeks for their work residence visa to be approved. However, it might take longer, depending on the employer's firm and the employee's country of nationality.
3.3 Validity of Qatar work visa application status
A work visa status in Qatar, which associate both a work license and a residency document, is legal for one to three months.
3.4 The price of a work visa in Qatar
According to reports, the entire cost of a Qatar work visa is rather high. Nonetheless, the employer usually pays for all related charges, such as the employment entrance visa to Qatar (QAR 200) and the conversion to work residence permit price (QAR 500).
You may check your visa validity status via the MOI website.
4.1 Check the status of your Qatar work visa online
Follow the procedures below to check the visa approval status of your Qatari visa for residency on the Ministry of Interior (MOI) website:
Go to the MOI website (Ministry of Interior).
Choose 'Visa Services.'
Choose 'Visa Enquiry & Printing,' you may verify the status of your Qatar work visa using your visa number or passport number, pick your nationality, and enter the verification code, then click 'Submit.'
5. Nepal, Sri Lanka, Bangladesh, Pakistan, India, and the Philippines all require a visa to enter Qatar
Qatar visa status also applies to some important countries, such as Nepal, Sri Lanka, Bangladesh, Pakistan, India, and the Philippines.
Please follow the steps below to begin the visa-checking process:
Visit the Qatar Visa Centre (QVC) website, choose your chosen language and place of origin, and then click 'Track Application.'
Fill in all of the essential information, including your visa and passport number, and then enter the 'Captcha' To check the progress of your visa application, just click 'Submit.'
6. What are the advantages of a Qatar work visa?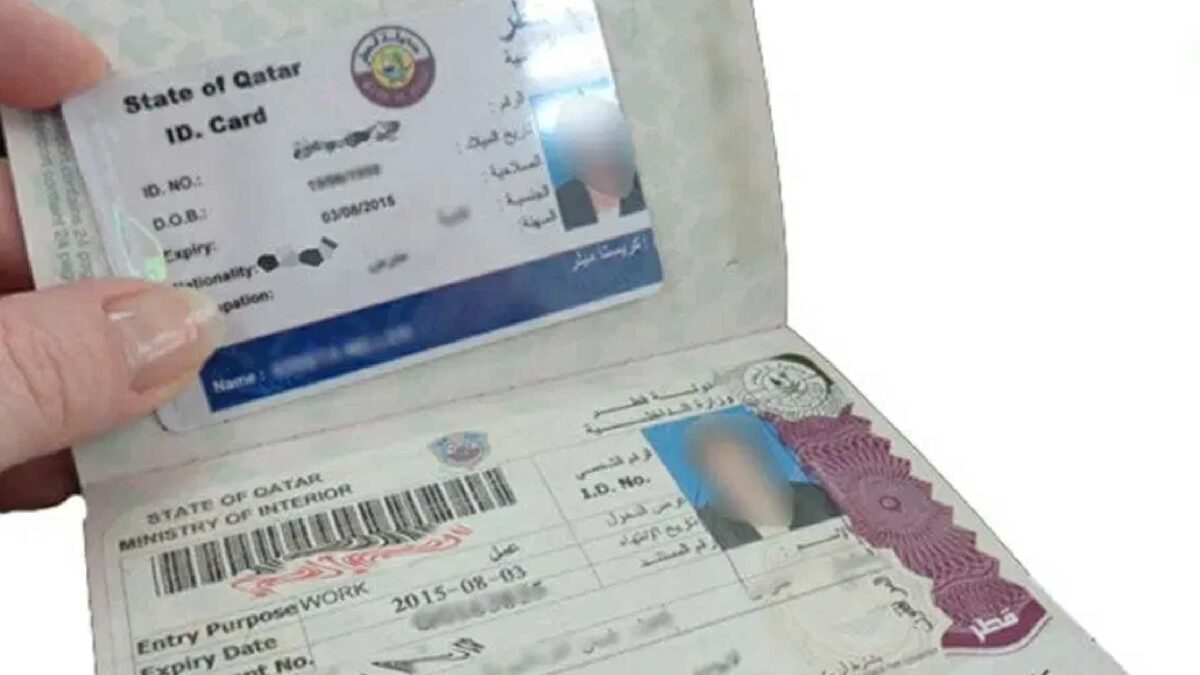 Employees will enjoy benefits such as access to various services, such as additional permits and license applications, after the work residence permit is issued.
Loan application ability to sign a rental accommodation agreement.
The capability of sponsoring family members to join them in Qatar.
6.1 Women who have been sponsored are permitted to work
Moreover, women who are sponsored by their spouses are permitted to work in Qatar without the need to get a separate work visa. They must, however, attend the Labor Department to register for a job.

7. Important services supplied to businesses and people include
Request for Modification of Labor Approval Request the Fast-Track Electronic Service for Multilingual New Labor Employment.
Digital Authentication System Contract.
Request an Employer Change Application.
The Workplace Complaints Unified Platform.
Worksites of Data Establishment should be registered or updated.
Apply for a Profession Change.
Contract for Document Agreement.
People Work Permit Services Request to Add or Change National Address.
Apply for the Removal of the Restriction on the Establishment Statistics.
Enquire about a company subscription and switching to WPS Quick Reporting of Work Injuries.
How to use the forms and services on the Ministry of Labor website?
From the tablet at the top of the web page, choose "SERVICES."
Fill in the blanks to narrow down the options.
Departments may be found on the Ministry of Labor's website.
Choose from the Labour Inspection Department, the Labour Relations Department, and the Recruiting Department.
Choose a sector from the Ministry of Labor's website.
Select the appropriate Sector from Citizens, Businesses, or Residents.
Choose the type of service from the Ministry of Labor's website.
Choose the appropriate service type: E-service or Form.
If you are still undecided, utilize the search box on the right side of the drop-down buttons.
7.1 Additional services offered include:
E-Contract System Home Location Data Registration Portal for Printing Work Contracts Project Contract Template.
Form for Renewing, Replacing, or Replacing a License to Recruit Expatriate Employees for a Third-Party Mobile Service SMS Domestic Worker Contract License to Hire Expatriate Employees for a Third Party Bank Form Labour Exit Permit Service Guarantee.
Businesses Classification System 6-month Reports Registry Inquiries About Establishment Transaction Suspension (Ban on Establishment).
Service for Notifying the Employee to Leave the Country.
New Employment Applications – Nationality Selection Service.
Recruitment of foreign labor.
Follow-up and Inquiries Regarding Work Permit Applications on the Sponsorship of Families-Individuals.
Applications for the Recruiting Department (Enquiries About Workers Recruitment Applications).
Inquiries About the Status of Work Residence Permit Extension Applications.
Renewal of Labor Approvals Application.
Modification to Labour Approval Service.
Notifying the Employer of a Change in Workplace/Leaving the Country Profession Conflict Resolution Between Employers and Qatari Workers in the Private Sector.
7.2 Final Steps
Finally, you will be sent to a website for the service after you have discover the service or form you want. Each dedicated page will include one of the following tabs, depending on the situation:
Details.
Requirements.
Fees.
FAQ.
Terms & Conditions.
Moreover, in Qatar, labor legislation is extremely significant. However, the government takes the fact that companies and employees must comply extremely seriously.
There are consequences for breaking the Labour Law in this regard. Therefore, punishments vary from QAR 2,000 to QAR 100,000. However, in rare situations, penalties can be increased for repeated offenses. Furthermore, in extremely extreme cases, the sentence may be one year in prison. As a result, it is critical to comprehend and adhere to the rules.

You may visit our blog area to learn more about various topics in Qatar, such as how to acquire a copy of a Qatari employment contract, Qatar minimum salary, or Qatar recruitment and hiring. Therefore, all you have to do to obtain our visa services in Qatar is contact us. Call us at the number +971 43 316 688 or otherwise send us an email at contact@connectresources.ae.