The UAE is one of the top destinations for foreigners around the world. This is due to everything it has to offer, from its beautiful landscapes to its grand architecture. Nevertheless, landscapes are not the only attractive thing about the United Arab Emirates. Investors can also find a great business hub when moving to the region. As a result, thanks to its many offerings, there are different types of visa in UAE.
In this article, we will be talking about the types of visa in UAE. There are eight types of visa in Dubai and here we will be discussing each one in depth. It is important that you know which type of visa is the one that is right for you. Therefore, learning about it before soliciting one is crucial. Let us observe:
Important updates and changes to Dubai visa regulation 2023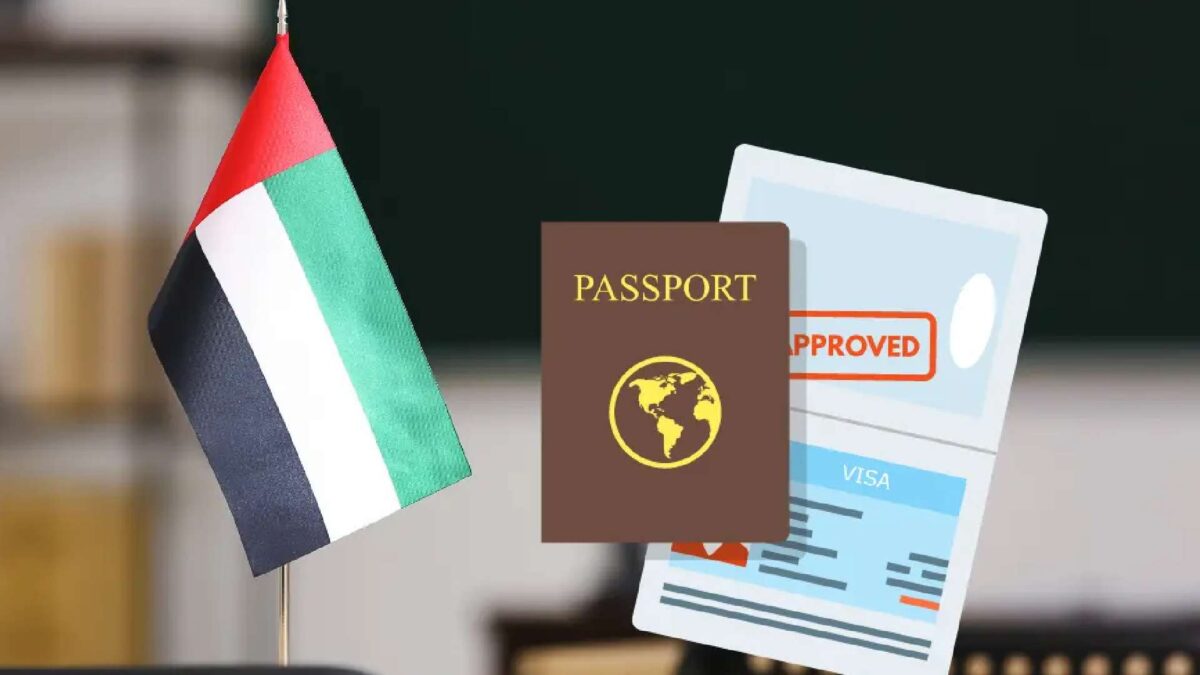 The UAE government implemented the upgraded visa system in October 2022, and since then, the visa regulations have undergone a number of modifications. Let us see:
ICP fee increase: The Federal Agency for Identity, Citizenship, Customs and Ports Security (ICP) recently announced an increase in all service fees of AED 100. The increase is imposed by the new regulations on all services provided by ICP, including the issuance of Emirates IDs, travel visas, and residency permits.
Visa stamping: In favor of issuing Emirates ID cards, the government of the UAE stopped stamping residency visas into passports. As a result, it will not be necessary to gather passports prior stamping them. Also, UAE citizens will be able to apply for both their Emirates ID and residence visa in one go immediately. This adjustment will speed up and streamline the application process.
Visit visa extension: All Emirates' immigration offices have stopped extending visitor permits that do not require travelers to leave the country. Instead, those with visit visas must leave the country, request an extension, and then reenter the nation after it has been granted. By booking a ticket through a travel company to the closest Middle Eastern nation, such as Oman, and waiting a few hours at the terminal while your visa extension application is processed, you have the opportunity to extend your visa in the United Arab Emirates. You arrive with the new visa and arrange a trip back to the UAE once the extension has been accepted.
Dubai exit permit: This permit is only necessary while leaving the UAE through Dubai, so please be aware of that. When flying out, the other Emirates do not need an exit pass. The immigration desk in the airport or at the land borders is where you may obtain this exit permit.
4 visa types for visiting UAE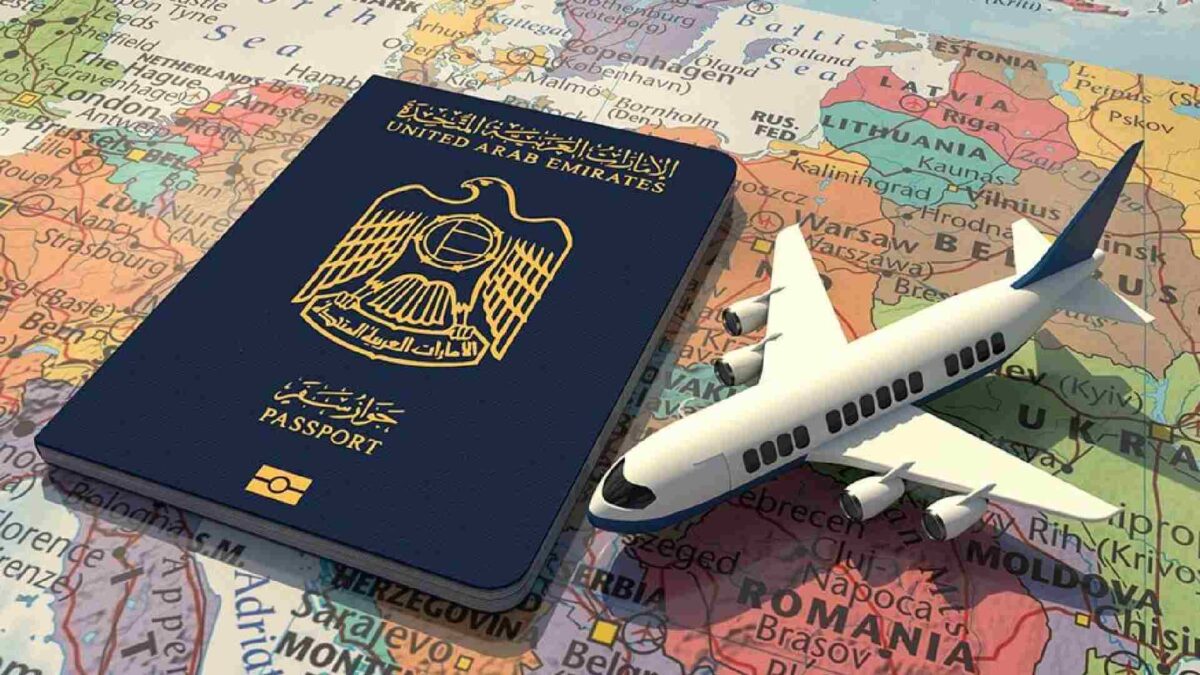 If you want to visit the UAE without a sponsor, these options are available for you.
Since some nations can obtain a visa upon arrival, you must determine whether you need to submit a request for a visit visa prior to making travel arrangements to the UAE. Here are all of your visa options if you want to go on vacation in the UAE.
Transit visa – for 48 or 96 hours
This is a type of visit visa in UAE. People can send a request for a 48-hour or 96-hour transit visa if they have a quick layover at a local airport. The airline you are flying with in the UAE or a travel agent could help you obtain the visa. However, transit visas are neither renewable or extendable, and you must depart the UAE within 48 or 96 hours of your arrival.
UAE transit visas come in two types of visa in UAE, and each has a distinct term. So, if you have a transit visa for Dubai issued on arrival, you must determine how long you can stay there.
48-hour visit visa: If you are passing via the airports of the UAE, this sort of visa is free. But you must submit a request in advance to get it. You have 48 hours from the time you enter the UAE to leave. If not, you can be subject to legal repercussions.
96-hour visit visa: You must spend AED 50 to receive this transit visa, which is necessary for entry into Dubai. You must submit an application in advance, therefore, make sure everything is prepared before you come. You have 96 hours from the time of entry till you depart the nation because it is neither extendable nor renewed.
The necessary documents for this type of visa in UAE include:
Valid passport.
Headshot picture.
Flight ticket for travel.
A hotel reservation in the region.
Before departing, you must apply for a UAE transit visa. However, just like with other types of visas in UAE, you need a sponsor who can submit an application for you at a UAE consulate or embassy abroad.
Tourist visa – 30 days or 90 days
Learning about a country and its customs may necessitate staying in its area for an extended period of time. However, the only way to lawfully remain in a country is to obtain a visa. Therefore, to do so, can apply for a tourist visa in the UAE.
No matter where you are from, it is simple to submit an application for a tourist visa. Foreign nationals from all nations may obtain this type of visa. Those who cannot enter the nation without a visa or who do not qualify for a visa on arrival should use this visa.
Depending on how long you intend to spend your vacation in the United Arab Emirates, you can obtain a 30-day or 90-day tourist visa with single or multiple entry. Consequently, people can obtain their tourist visa by contacting:
An airline.
Relatives that can sponsor this UAE visa type.
Visa service providers.
Online platforms (ICP or the GDRFA).
Multiple entry – 5 years
Choosing a long-term multi-entry visa is a simple method to visit the UAE without needing to apply for a new entrance permit each time if you frequently go to the UAE for business or have friends or family who live there.
Through the ICP's official website, icp.gov.ae, you can apply for a 5-year multi-entry tourist visa.
A visitor with this visa may stay for up to 3 months during each visit, according to the ICP website. This may be prolonged for an additional 90 days.
Having a bank statement for the previous six months that shows a balance of at least $4,000 (AED 14,700) or its substitute in other currencies is one of the major requirements for the five-year multiple entry visa.
It is conceivable that you will need to submit additional paperwork in order to obtain a visit visa for the United Arab Emirates. For instance, you could require both identification verification and a copy of your airline ticket. A letter of invitation from your relatives or friends in the UAE can be a form of proof of residency. You could also be required to submit your UAE address.
The following are a few of the most outstanding advantages of these types of visa in UAE:
You can submit your application online, and it is simple to do so.
Foreign nationals from all nations may apply for this visa.
A five-year multiple-entry tourist visa entitles you to several self-sponsored entries throughout that time.
Any port or airport of entry in the nation is accessible for transit.
Resident e-visa
Residents of the GCC nations and their relatives are eligible for this visa. Through the authorities site, you can apply for your GCC evisa. Make sure your passport and GCC resident visa are both active for a minimum of 3 months after the date of arrival if you are applying for a visa.
Both the 30-day stay duration and the entry permit's one month validity period are measured starting on the day of admittance.
4 Possibilities to living in the UAE
There are many ways to live in the UAE and there are different types of visa in UAE to do so. For example, there are the permanent residence visas for particular categories and visas for entrepreneurs and investors. Therefore, whether you are trying to start a business or find employment in the UAE, here are your alternatives:
Company sponsored visa
Make sure to obtain an offer letter from an organization in the UAE if you wish to work and reside there. After you agree and sign the offer letter, the company will first grant you permission to enter the UAE.
As a result, once you arrive in the UAE, your company will begin the visa application process. This entails undergoing a medical fitness test, providing your fingerprints for the Emirates ID's biometric system and receiving the Emirates ID itself.
It is also important to keep in mind that, in line with UAE labor legislation, the employer is liable for covering all costs relating to recruiting and visa acquisition.
Sponsor family visa
If you want to send your family, spouse, or children to the UAE, you can sponsor a residency visa if you are working in the UAE, a business owner or investor in the UAE, or an owner of property in the UAE.
Golden visa
Some people want a more stable long-term residence option in the UAE and this is what the golden visa UAE is for. This is one of the types of residence visa in UAE and is available for those eligible for it.
The golden visa permits qualifying citizens to stay in the UAE for a period of ten years and to sponsor family members; including spouses, children, and support workers, for the same period.
The following categories are eligible to apply for the golden visa UAE:
Exceptional talents that are in the fields of:
Art and culture.
Innovators and investors.
Sports.
Digital technology and other main fields.
Professionals and scientists:
Scientists.
Senior officials and chief executives.
Engineering and science professionals.
Health professionals.
Education professionals.
Administration and business professionals.
IT professionals.
Social, cultural, and legal professionals.
Outstanding students and graduates:
Top performing students in secondary institutes.
Top graduates from local universities.
Alumnae from the top 100 universities worldwide.
Humanitarian pioneers:
Honored members of regional and international groups.
Prominent members of public benefit associations.
Recipients of humanitarian commendation awards.
Notable volunteers and donors to humanitarian causes.
Frontline workers:
Frontline employees who went far and wide during the COVID-19 outbreak.
In the UAE, possessing a golden visa might be highly advantageous. Consequently, holders can obtain discounts, permanent residency, and more.
Resident visa
A UAE Residence Visa is necessary for foreign nationals who wish to reside and work in the UAE for a longer amount of time. Possessing a resident visa for the UAE has many benefits, such as:
Bank account opening.
You could obtain a personal or auto loan from the bank.
Several nations are accessible to you without a visa.
You can choose to have your kids attend public or private schools.
A license to drive is available.
Both public health facilities and health insurance are available to you.
The types of residence visa in UAE are:
Work visa: it is one of the types of employment visa in UAE. It is for foreigners with employment in the UAE.
Student visa: for international students looking to enroll on a local UAE educational institution.
Investment visa: for international investors and entrepreneurs looking to invest in the country.
Retirement visa: this is a special visa for elderly foreigners looking to retire in the UAE when having the financial requirements to do so.
Green visa: for this visa, people do not need and investor and when holding it, they can stay up to 5 years in the region. Additionally, you can sponsor immediate relatives and have a 6-month grace period after your visa is cancelled or expires if you have a green visa.

Furthermore, if you are looking to obtain any of these types of visa in UAE, we can help you. Give us a call at +971 43 316 688. Also, you can email us at contact@connectresources.ae.