Today, many foreigners who reside in the UAE run successful enterprises. Dubai, Abu Dubai, as well as other emirates in the nation are favorable for the expansion and development of enterprises thanks to the investor-friendly environment. As a result, Dubai is one of the leading business destinations in the world, and a lot of foreigners are opening firms there. Consequently, here are some great business ideas in Dubai for you.
In this article, we will be talking about the best business ideas in Dubai. Many foreigners who live in the UAE today own and operate profitable businesses. It is also helpful to be aware with the top business ideas in UAE. Thus, you can proceed with company formation in Dubai and select the one that best suits your business expertise. Which sector is best to work in in Dubai? What is the best business in UAE? Let us see:
Introduction
Top business ideas in Dubai
How can Connect Resources help you?
1. Introduction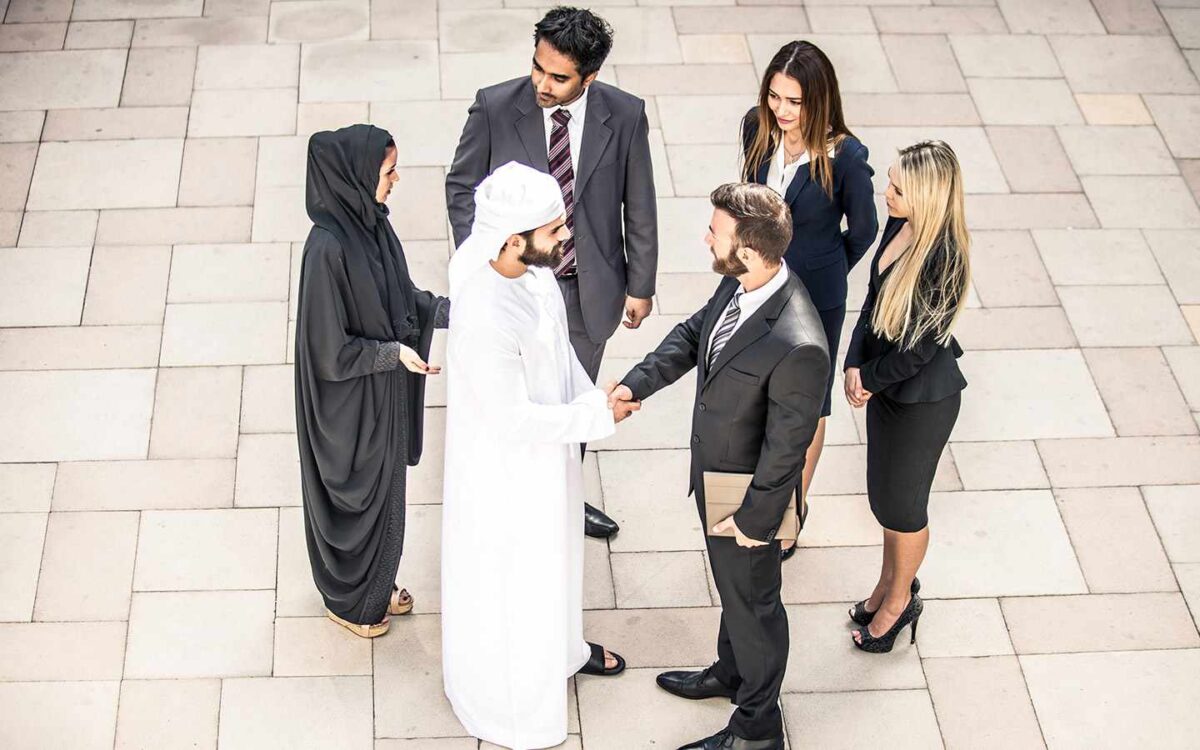 Since the start of Covid-19 in 2020, economies all over the world have suffered significantly. Naturally, this depressed the spirits of both business owners and aspiring entrepreneurs in the region who had Dubai small business ideas. They are now looking for ways to launch a business in Dubai with the least amount of capital as a result. The top UAE business ideas, the economic hub of the Middle East, are here.

The Department of Economic Development (DED), which issues business licenses on behalf of the Dubai Government, has released numbers showing a 4% increase in trade license issuance in 2020. As a result, there were roughly 42,640 new companies registered in Dubai.
This suggests that, despite the epidemic wreaking havoc on the corporate world, entrepreneurs have found fresh, creative methods to operate and conduct business in Dubai.
Additionally, the government has been introducing enticing efforts to promote the nation's entrepreneurs as Expo 2020 happens. You might be curious in what new company ventures are performing well this year that you could invest in.
You made the perfect choice, then, to start your ideal business in the United Arab Emirates. Why? Due to the business-friendly changes and easy access to resources in the Emirates.
2. Top business ideas in Dubai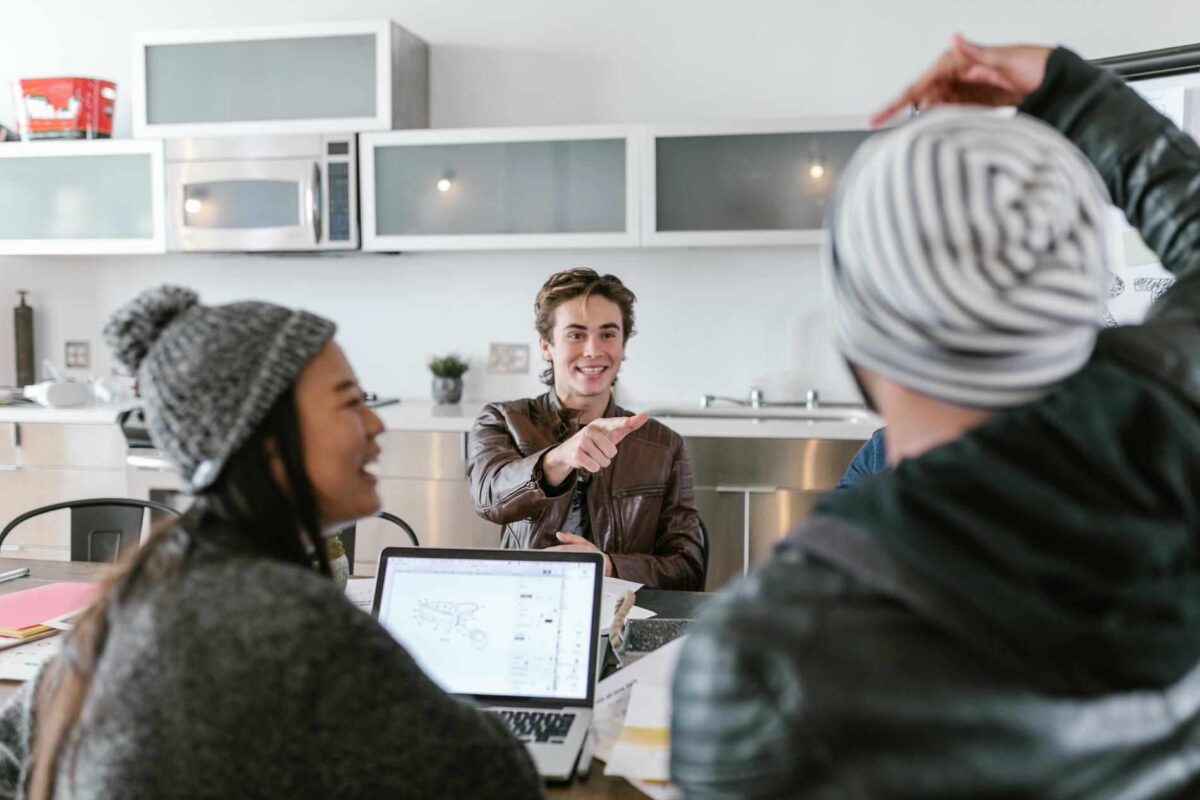 If you are looking to start a business in the region, here are some business idea in UAE for you.
2.1 IT solutions
While many companies in Dubai had already begun their digital transition, very few had succeeded. However, Covid-19 threw other businesses under the bus. Going digital was the ideal enterprise to start in Dubai for entrepreneurs as most operations came to a complete halt. Therefore, this is the perfect time for computer enthusiasts to move on their online small business ideas in UAE.
Dubai Media City (DMC) and Dubai Internet City (DIC) were created with the intention of promoting and establishing the IT sector in Dubai. There is a growing need for IT organizations to offer digital solutions due to the increase in demand for digitalization. IT companies are required to offer up-to-date solutions by sectors like hospitality, insurance, healthcare, banking, commerce, and logistics, among others.
It is imperative that these sectors receive web-based (webpages, e-commerce sites, content administration systems, customer relations management, etc.) and mobile-based (native applications, social media connections). Consequently, opening an IT company in Dubai will be profitable.

Due to the expanding population in the UAE and around the world, technologies like robotic process automation (RPA) and artificial intelligence (AI) have become more popular in large enterprises looking to modernize their legacy processes and reduce their reliance on manual labor. In 2020, one of the industries with the biggest success was technological services. Therefore, IT solutions and technology are thus among the finest Dubai business opportunities in years to come.
2.2 Manufacturing
The pandemic-related limitations have altered Dubai's retail sector in a number of ways. The procedures have altered, from capping the number of consumers who can be in shops at once to banning the use of promotional items to entice potential customers.
The demand for Covid-19 necessities, including as face masks, hand sanitizers, gloves, PPE garments, immunity boosters, and supplements, among others, is still very high. Small company owners have also responded quickly.
To meet the rising local demand for such necessities, several already-existing businesses, including those in the food and beverage and retail sectors, have added new business sectors and established their own manufacturing facilities. These necessities will still be in high demand.
2.3 E-commerce
During the pandemic, customers quickly adapted to browsing and buying online. Their buying experience has altered, though. The practice of trying things on before making a purchase has almost completely disappeared. Entrepreneurs with online business ideas can register a small business in Dubai, which is the most important business hub in the Middle East, despite the e-commerce giants having to deal with thousands of suppliers, complex logistical systems, and occasionally problematic digital issues.
2.4 Logistics
The demand for scheduling deliveries increased at the same time that the online retail industry was growing. As a result, the logistics business setting in Dubai is a reasonable business concept. This business might be straightforward and extremely profitable this year given Dubai's smooth geographic connectivity with suppliers. Additionally, the speed of the entire logistical process is increased by how simple it is to import and export, which is backed by local legislation. Thus, in 2022, this might be one of the most lucrative business opportunities in Dubai.
2.5 Digital printing
Due to the proliferation of newcomers and client-caused problems with credit terms, the printing industry in Dubai has long struggled with a supply over demand dilemma. However, the ongoing crisis may have brought forth something positive for printers. For the hospitality, healthcare, entertainment, and retail industries, the necessity for labels, printed instructions, stickers, and social distancing products has all at once generated a new demand. Thus, creating your personal digital printing firm in Dubai will show to be a wise business opportunity in Dubai and a profitable venture.
2.6 Digital marketing
The UAE's commercial hub is Dubai. It provides chances for advertising from all around the world to establish their enterprises here. Due to its low tax rates and pro-expat laws, Dubai has attracted the interest of both international and local organizations. The city provides a wide range of options for advertising companies, including TV, print publications, billboards, and digital media. The most common and significant kind of advertising in the area is TV. However, the demand for market research, competitive analysis, and business strategy is increasing, and the digital market is on the rise. These business opportunities Dubai are also expanding the fastest in the UAE.
Today, services and information are accessible with just a few taps on our mobile devices. The methods for marketing have also changed. Results from traditional marketing strategies like print advertising or hiring hoarding boards cannot be measured. However, it has been demonstrated that the goals reached by digital marketing and advertising are far more successful. Additionally, tech-specific courses have been added to higher education systems. Therefore, those who have such essential skills should definitely think about generating a living from them.}
2.7 Tourism services
About 16 million tourists visited Dubai in 2017 for a variety of reasons, placing it at the top of many people's travel wish lists. The UAE's cultures and traditions have become even more diverse as a result of the country's expanding population. This applies to work, play, and health. The city was among the first places to open for visitors even during the epidemic after making sure that all safety precautions and standards were followed.
Due to its magnificent architecture, first-rate retail centers with top brands, and general local and cultural experiences, Dubai is a tourist paradise. Opportunities exist for a wide range of tourism-related niches, including leisure, sports, adventure, gastronomy, and culture. Dubai is emerging and establishing itself as a top tourist destination, making it a good time to start a tourism and travel business in UAE.
Dubai's innovative leadership deserves to be commended for getting the economy back on track as quickly as possible. Tourists came to the city in December 2020 to get away from lockdown weariness. In Dubai, the December hotel occupancy rate increased to 71%. Dubai small business ideas that provide specialized services for visa registration and lifestyle management are therefore feasible.
2.8 Consultancy service
The Dubai Economy awarded 27,307 company permits, or 64% of the total, in the professional category. Now is the moment to carry out your business to start in UAE ideas, regardless of whether you have a master's degree in psychology, clinical nutrition, or are qualified to teach interpersonal skills or just compose college essays for candidates. But keep in mind that even internet businesses in Dubai need to register as companies. The proprietor of the business must have earned a higher degree in the same field in order to establish any consultancy in Dubai. For instance, if you want to launch your media business in Dubai, you must possess a professional media degree.
2.9 Cloud kitchens
Will there ever be a fall in food demand? Food is a basic necessity, even though the pandemic may well have altered the places we choose to eat and the ways we choose to travel there. Food aggregators have become more prevalent in the city as a result of conscientious customers and remote-working becoming the "new normal." resulting in the development of cloud kitchens, which are affordable and professional tables.
2.10 Specialty clinics
No matter the situation, the business of beauty is not significantly hampered for very long. The urge to look beautiful constantly supports the industry of making people seem nice through cosmetic procedures; whether it be behind the facemask or just glamourizing that mask. These "luxury" services, such as cosmetic surgery and laser hair removal centers, are still in demand.
2.11 Accounting and bookkeeping
Many domestic and foreign businesses from a variety of industries; including infrastructure, logistics, engineering, hospitality, and medicine, are setting up shop in Dubai. Businesses thus require assistance with accounting, bookkeeping, trade compliances, and taxation. As trade expands, accounting firms have more business opportunities Dubai to serve their demands.
2.12 Automotive
Dubai is one of the most active auto marketplaces, with a strong inflow of premium vehicles. This is because it has low entry hurdles, including inexpensive gasoline, low import duties, a high per capita income, and benevolent tax laws. As a result, starting a firm in the automobile sector is one of the best business Dubai ventures.
It provides clients with appealing financing and insurance options, making it simpler for them to purchase automobiles. The aftermarket parts sector is supported by the ongoing demand for private cars and the growing trend and interest in personal vehicle customization.
2.13 Real estate
Real estate is a well-liked industry since it welcomes investors and follows open economic principles that encourage foreign direct investments. Demand for real estate has increased as a result of the expansion of business prospects in Dubai, whether it be for the hospitality industry or for expats looking for places to live. The most sought-after businesses to establish in Dubai are those that are tax-efficient and offer tax-free residential real estate purchases for UAE citizens as well as no VAT for investors in residential property.
3. How can Connect Resources help you?
If you are looking for support with great business ideas UAE, Connect Resources is here to help you. We are your greatest ally to help you materialize the best business ideas in Dubai. With our firm, you can also obtain the following solutions:

Do you want assistance to bring your business ideas in Dubai to life? Get in touch with us now! Send us an email at contact@connectresources.ae or call us at +971 43 316 688.
Additionally, you can sign up on thetalentpoint.com if you are looking for employment in the UAE. There, you can post your CV and look for fresh job openings. To learn more, send us your specifications at contact@thetalentpoint.com.