Whether you are an expat from abroad or a national of the UAE, having an Emirates ID is necessary for day-to-day life there. With it, you may access government services and go through immigration at several airports in the UAE, among other things. Therefore, it is essential that people in the region know how to check Emirates ID status.
In this article, we will be talking about the process of how to check Emirates ID status with passport number. Moreover, we are going to teach you how to apply for one, how to renew it, cancel it, and more. Let us see:
What is an Emirates ID?
How can you know if your Emirates ID is still valid?
How to check Emirates ID status?
Process to apply for an Emirates ID
How to cancel your Emirates ID?
How can Connect Resources help you?
1. What is an Emirates ID?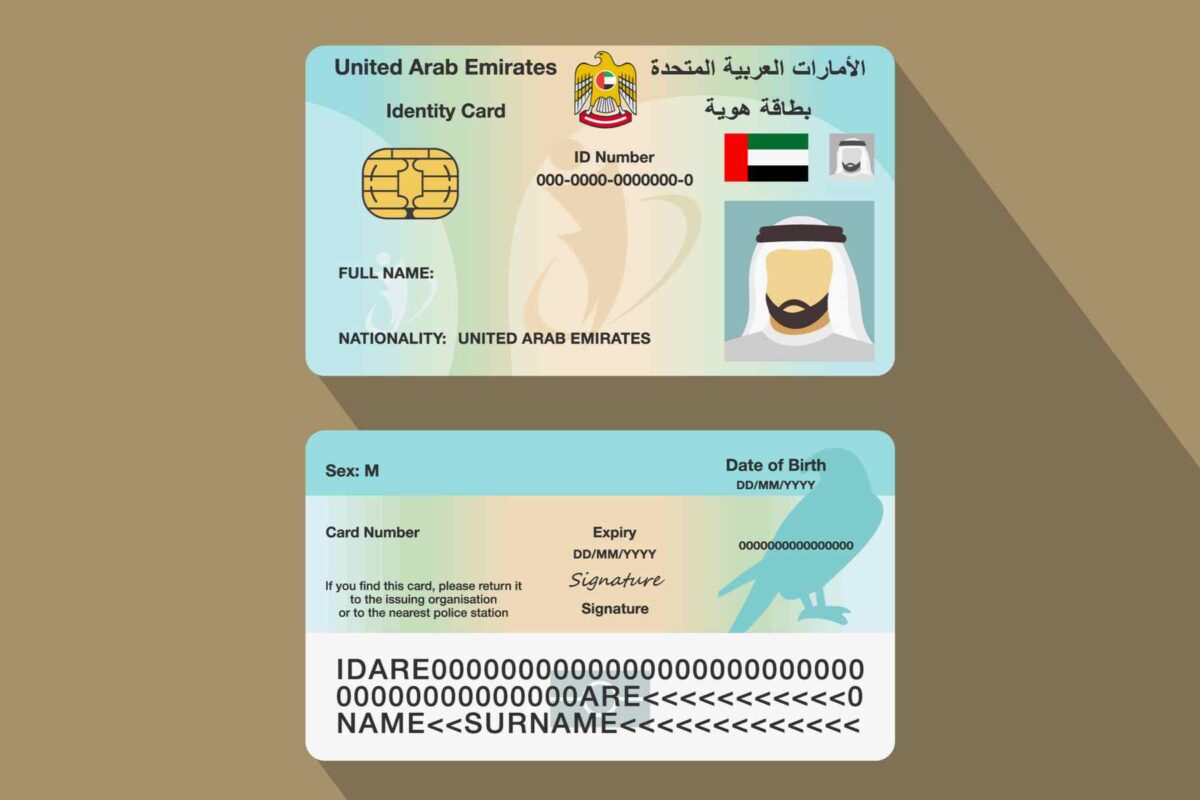 For everyone who requests a UAE residence visa, the UAE issues an ID card or Emirates ID Card. Therefore, an Emirates ID is necessary for all UAE residents. After receiving your resident visa, your Emirates ID will be issued. Therefore, the validity of both documents is the same.
It is, to put it simply, the United Arab Emirates' official identification card. As a result, you must carry this paper with you if you want to abide by the law. You must also maintain the accuracy of your emirates id card status.
Your Emirates ID is 15 digits long. Since it is a unique number, no two people can share it. It is crucial to comprehend it because it provides significant information:
Firstly, the main section contains the UAE international code, which is 784. Then, the second section contains your birth year, however, it is not the case on every Emirates ID card. Subsequently, the third section is a random number. Lastly, the fourth section contains a single number, from zero to nine, that serves as the verification number.
Since your Emirates ID is unique to you, it will not change even if your cancel your UAE visa. Therefore, you cannot amend it or modify it.

1.1 Why is the Emirates ID important?
In the UAE, your Emirates ID card is a necessary document. To keep it current, you should be able to check the status of your Emirates ID. It serves a number of functions because it is an essential means of identification in the Emirates. You will need to use your Emirates ID for a number of procedures, including the ones listed below, regardless of where you live; Dubai, Abu Dhabi, or any of the free zone communities in Sharjah, Umm al Quwain, Fujairah, Ajman, or Ras Al Khaimah, for example.
Find a place to live by renting an apartment or a home.
Register your car.
When requesting government assistance, such as DEWA or other services.
If you want to apply for a family visa on behalf of your dependents.
Establish a bank account.
Pay your electricity and internet bills.
Additionally, you must travel with your Emirates ID because you must show it at the customs checkpoints. Therefore, you must have your Emirates ID if you reside in the UAE, regardless of whether you are a citizen of the UAE, a citizen of the GCC, or an expatriate.
2. How can you know if your Emirates ID is still valid?
You must maintain your Emirates ID up to date, as we have previously said. However, you can do so in a few easy steps if you would want to first verify the card's validity. The expiration date of your passport is referred to as the Emirates ID card's validity. Knowing when it expires is crucial to avoid paying a fine or other punishment.
To see your ICA Emirates ID status, you can simply complete the following:
Visit the Smart Services Portal for ICA (ica.gov.ae emirates id status).
Choose File Validity.
Type in your nationality, date of birth, and Emirate Unified Number.
Select "search".
You will then see all the information regarding your Emirates ID card, including its validity.
3. How to check Emirates ID status?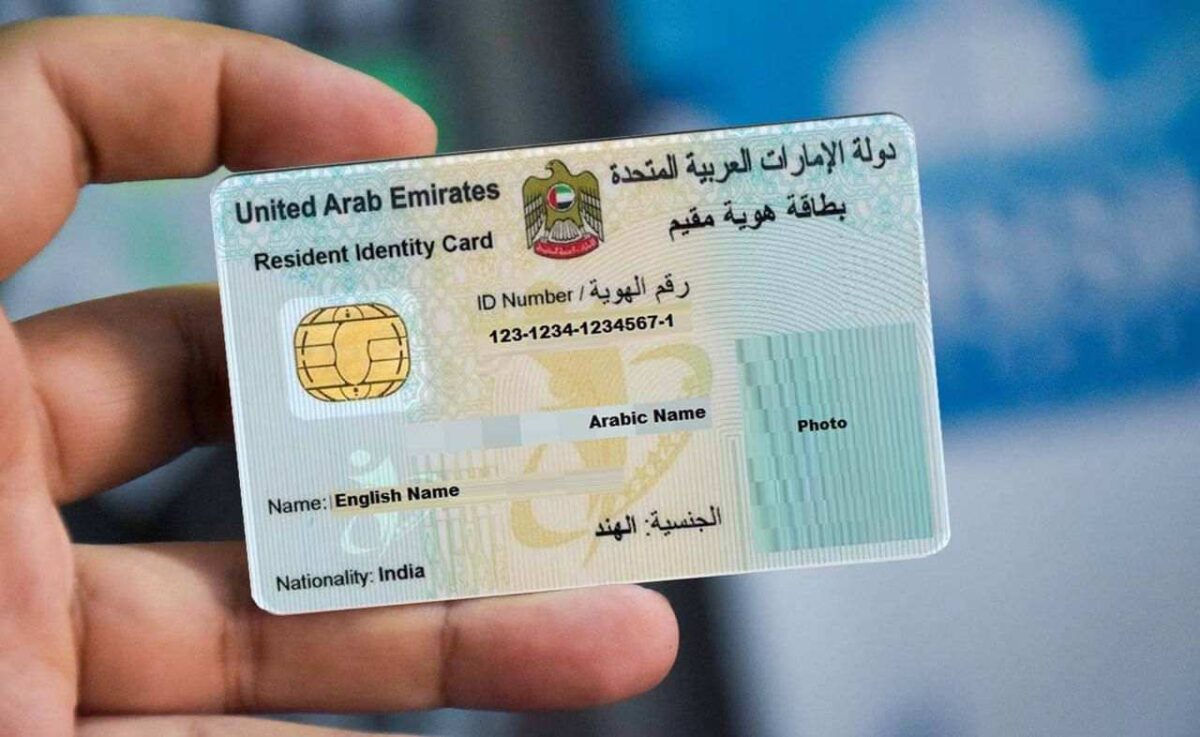 Now let us show you how to check Emirates ID status. There are only 3 simple steps you need to take to do your Emirates ID status check ICA. The fact that you can do your Emirates ID status check online it using a laptop or smartphone is the nicest aspect. Your Emirates ID registration application number or tracking number is necessary, though.
If you are asking "how can I check my Emirates ID status?", then you must then take the following actions:
You can go to the Federal Authority of Identity and Citizenship site if you are in the UAE.
Locate the "Check ID Status" area, which is on the right side.
Enter your application or Emirates ID number without the semicolon.
Press the arrow.
A popup containing all of the details regarding your Emirates ID will display.
Your application's number, type, Emirates ID number, status of Emirates ID, and next step will all be in the site. Moreover, you will also see the Application History Log. On the other hand, you could always contact the authority if you do not want to do your Emirates ID status check online.
Schedule a Consultation Call with our expert
Let our experts help you find the Best Solution in Middle East
4. Process to apply for an Emirates ID
Applying for an Emirates ID is a rather simple process. When submitting your request for a UAE visa, you must do it. You must visit an authorized typing center to obtain this paperwork after receiving your resident visa stamp. Nevertheless, you can also apply for it online at the ICP's official website. You must select the approach that is easiest for you.
It is crucial to have the necessary papers on hand before applying. Your passport and birth certificate must be presented. Additionally, you will have your fingerprints and eyes scanned if you apply in person. Your biometric information will be saved in the Authority's system using this. Accordingly, you will not need to go through the scanning process again if you decide to renew it.
You can register for your Emirates ID on your own if you have a freelancer visa or are a business owner. Additionally, if you are on a work visa, your employer must submit the application on your behalf and check your emirates ID application status.
However, you may always seek assistance from professionals if you find it extremely tough to complete. We at Connect Resources wish to assist you in resolving any difficulties you may be experiencing with the immigration procedures. Read more about who we are and how we may assist you.
4.1 How to renew the Emirates ID?
Once you have verified the validity of your Emirates ID, you must be aware of the expiration date in order to renew it when the occasion calls for it. Consequently, you need to know your Emirates ID renewal status if you intend to stay in the UAE.
The government does, however, give a 30-day time limit for Emirates ID renewals, so you may rest easy. Additionally, a reminder SMS will be sent to you during this time. After the grace period has passed, you will be required to pay a tardy renewal fine of AED 20 for every day you fail to renew it.
You must therefore renew it on schedule in order to avoid this type of circumstance. What you must do is as follows:
Fill out the form for the Emirates ID Renewal Application.
Make the necessary payments.
If your form was issued on the Mainland, submit it to the GDRFA or a certified authority at the free zone.
Lastly, you will receive your new Emirates Identity Card after the renewal process is complete.
4.2 What are the fees for this process?
You must factor in the costs associated with obtaining a UAE residency visa when determining the price of your Emirates ID. This is so because the purchase of your UAE visa already includes the Emirates ID card. According on which Emirate you complete the process in, the overall fee may change. As a result, your Emirates ID costs between AED 2,500 and AED 7,000.
This is due to the fact that the following expenses are part of the application procedure for a UAE residence visa:
Entry permit: An entry permit is required, and it costs money. This facilitates your entry into the UAE and is good for 60 days. You can go through the procedures to get your visa and Emirates ID within that time.
Medical examination: When you apply for an Emirates ID or UAE visa, you must go through a medical exam.
Emirates ID application: The cost of the Emirates ID application is included in the overall cost.
UAE visa stamping: Your passport will be endorsed with your visa.
The cost of the Emirates ID varies according to how long it is valid:
Validity for one year: 170 AED.
Valid for two years: 270 AED.
Validity for 3 years: 370 AED.
Within 7 to 10 days of making the fees and receiving your visa stamps, you should obtain your Emirates ID card.
5. How to cancel your Emirates ID?
In this case, you may need to cancel your Emirates ID if any of the following apply:
You are permanently leaving the UAE or changing jobs.
You are opening a business in Dubai or filing for a new UAE Visa.
In this regard, you must take a few easy procedures to cancel your Emirates ID. When submitting your cancellation of visa, all you need to do is present the immigration department with your ID card.
5.1 What can I do if I lose my Emirates ID?
To avoid losing your documents, it is crucial to take good care of them. They must be kept at a location that is simple to find. However, if you misplaced it, you must obtain a replacement right away.
You also need to take the following actions:
Visit the police department. You must report the disappearance of your Emirates ID card. You should be aware that there is a cost of AED 70.
Report the loss of your Emirates ID Card by contacting the FAIC. Make sure you complete this within seven days of the loss.
To request a new card, visit any FAIC office. The cost of the card is AED 300, and the application fee is AED 70. The fee will be AED 300 and also AED 40 for the filing charge if you are applying for a new one online.
Visit an Emirates Post Office to pick up your new Emirates ID card.

6. How can Connect Resources help you?
We at Connect Resources wish to assist you with whatever requirements you may have regarding immigration. We provide our visa services to assist you in overcoming these obstacles and obtaining your Emirates ID and visas. Moreover, we can help you find answers to questions like "how to check medical insurance status with Emirates ID?" and "how to check my Emirates ID status?".
Furthermore, we have years in the business helping organizations succeed. We count on the most professional agents that can give you the advice you need to take your business to a whole new level. Also, we provide you with the right tools and resources to help you develop in the United Arab Emirates. With us, you can obtain the following HR services:

Do you need help with how to check emirates ID status? Get in touch with us! You can call us at +971 43 316 688 or send us an email at contact@connectresources.ae. In addition, if you need to know more about our success cases, you can read testimonials from our clients or check our case studies.
Furthermore, if you are looking for employment opportunities in the UAE, we recommend you use The Talent Point. Thetalentpoint.com is a great platform where you can easily submit your CV and find a great job in the region. If you want to learn more about what we do, get in touch with us at contact@thetalentpoint.com.