The majority of the population in the UAE is made up of foreigners, particularly its workforce. The most recent immigration regulations make it easier to sponsor a family in the UAE, provided the sponsors fall within a certain salary range. You can discover more about the requirements and processes for obtaining the family visit visa UAE by reading our practical advice on sponsoring you relatives in the UAE.
In this article, we will be telling you everything about the family visit visa UAE. Would you like to arrange for your family to join you in the United Arab Emirates? Sponsorship for family visit visa will enable you to achieve this. This type of visa allows you to live in UAE with your relatives for a longer period of time than a visitor or employment permit does.
Sponsorship Requirements for Family Visit Visa in UAE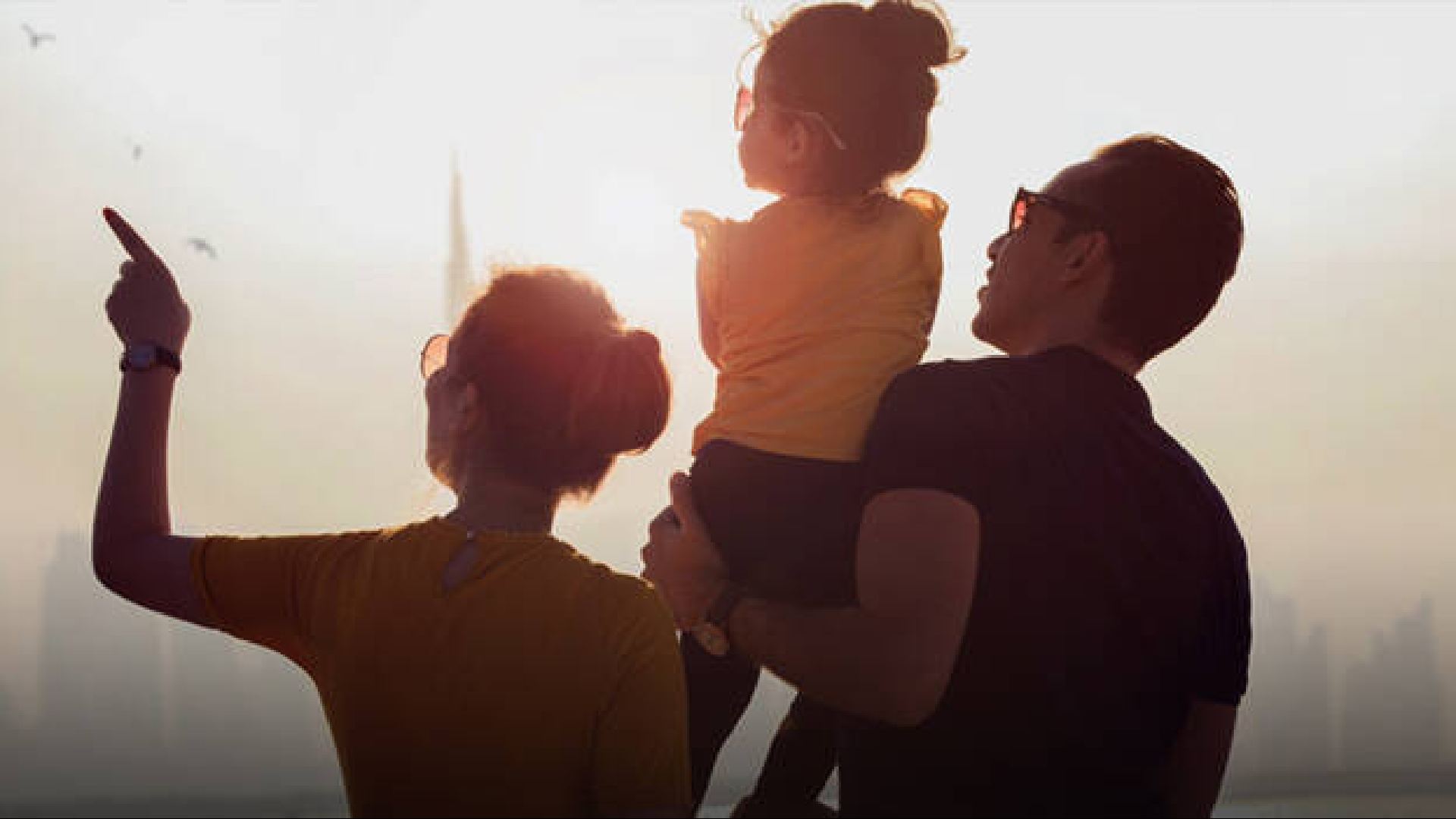 According to the UAE's new family visa regulations, any foreigner can sponsor their relatives only if they have a current residency visa. Some of the UAE family visa requirements are:
Salary requirements family visit visa UAE: In Dubai/UAE, the minimum wage for sponsoring a spouse or child is AED 4,000, or AED 3,000 including housing for male sponsors. As long as the earnings threshold is met, the applicant's occupation is no longer limited. In the UAE, wives are able to sponsor their husbands too. As long as the wife who is sponsoring the family earns over AED 10,000, there are not any occupational restrictions in Dubai. She will, however, need to obtain a special permit from the GDRFA/DNRD. In Dubai/UAE, husbands can additionally apply for work visas on their wives' behalf.
Medical fitness: For those who are 18 years of age or older, the UAE government only issues and renews resident visas in the UAE after passing a medical fitness exam at a state-approved health facility. An X-ray and a blood test are essential for this. Dependents may also undergo tests for various medical issues. A person is not going to obtain a visa if they seem medically unfit.
If they have a legal residency permit, expatriate residents—both employers and employees—may sponsor relatives in the UAE. A foreign employee may also sponsor the parents for a year of residence by providing a deposit as an assurance for each parent. in line with what the relevant visa agency requires.
For a resident visa, the candidate who is being sponsored must submit to a medical examination, demonstrate their physical fitness, and pass a security inspection.
Step-by-Step Process of Applying for a Family Visit Visa in UAE
The family visa for the UAE is a form of resident visa that must be requested on behalf of family members who have already arrived in the country with an entry permission. The GDRFA is where you can submit your application for a family visa.
You must follow these steps in order to apply for a family visit visa UAE:
Get entry permit: If your relatives are already in the UAE, you do not need to do this step. Then, in order to begin the application process, you will need to submit an application for a change in status. If, however, your family resides outside of the UAE, you can begin by requesting a visit visa or entry permit. A single or multiple-entry visa are both options that will allow you enough time to finish the family visa application in Dubai.
Medical examination: You must begin the application procedure by scheduling your sponsored family members' medical fitness tests as soon as they arrive in the UAE. A UAE medical facility that has received government approval must carry out this procedure. As a result, you can move on to the following phase once your family finishes the medical examination.
Emirates ID application: Then, go to the ICP website and apply for an Emirates ID. You can also begin the application procedure by going to a nearby AMER typing center or the relevant immigration authority. Here, you must have all the necessary paperwork for offline or online submission. Additionally, you will need to complete the application paperwork and pay the fees.
Obtain insurance: Health insurance coverage is necessary because of the high expense of healthcare in the UAE. But there are a lot of reasonably priced options to pick from. The majority of firms also offer medical insurance to their staff members.
Eligibility Criteria for Family Visit Visa in UAE
Regarding eligibility criteria for family visit visa UAE there are special laws and rules. The following are the new family visa regulations in the UAE:
A minimum wage of AED 4,000 or AED 3,000, as well as male housing, is necessary. A female sponsor's minimum wage is AED 10,000 or just AED 8,000 with accommodation.
It is necessary to present evidence of family ties. Such as an Arabic birth certificate or marriage certificate that has its proper translation.
Under some restrictions, the sponsor may care for their biological and adopted children, stepchildren, parents, and spouse.
Up until the age of 25, parents may sponsor their male child and their female child until they marry.
You have 90 days from the time you land in the UAE to apply for the resident visas of your spouse, kids, or parents if you are sponsoring them.
An admission permission is given to them when they arrive. About three months are given to the sponsor to turn this permission into a legitimate residence visa. To learn more, see our blog post detailing the distinctions between permits for entry and residency visas.
The term "Tasheera" is used to refer to the entry permit in territories other than Dubai. This is available from typing services or online.
Your parents may also be sponsored. No matter how long your visa is valid for, parents will receive a residence permit every year.
Required Documents Checklist for Family Visit Visa in UAE
The necessary documents for the family visit visa in UAE are:
Valid passport.
Headshot pictures.
Entry permit.
Birth certificate.
Marriage certificate.
Visa application form.
Medical fitness test.
Copy of employment contract.
Salary certificate.
Tenancy contract.
In addition, when requesting the visa, the sponsor must pay the family visit visa fees. This is a very important requirement. Do not forget that, if you do not pay the fees, your relatives will not obtain the family visit visa in UAE. Therefore, remember to pay the fees to the proper authority, so you can sponsor relatives.
Benefits and Limitations of Multiple-Entry Family Visit Visa in UAE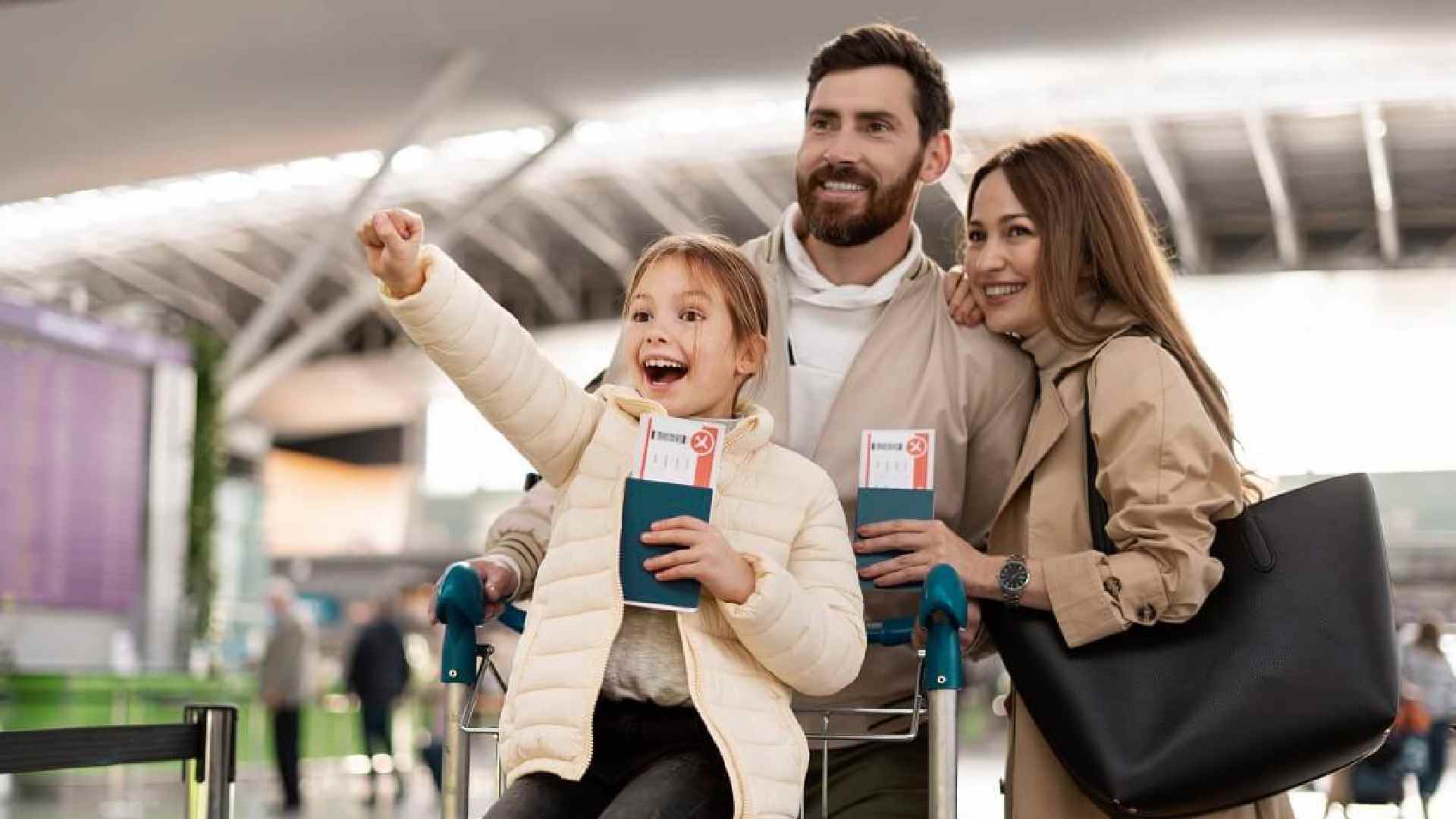 A family visa is a legal document granted for international family reunion. Typically, in order to be eligible for a family visa, you must have a family member, such as your spouse, parent, or child who is already living abroad and whom you wish to join.
The most important advantages of having this family visit visa in UAE are:
Live and work freely in the region: The most obvious benefit of having a husband or wife visa is plainly this. You can live here in the UAE if you have a residency visa supported by your spouse or partner. You have the chance to work in a reputable company in the UAE in addition to living there.
Easily obtain MOHRE approval: If you are employed and have a spouse or wife who is sponsoring your visa, your employer merely needs to get your labor permission from the MOHRE. If you have a job with a local company, that is. Although there is no restriction on this, the majority of free zone businesses require you to work under their sponsorship.
Change jobs more easy: You merely have to cancel your labor approval from one employer and apply for a different one since you have no reason to fret about residence visa modifications when you wish to change employment. Consequently, your resident visa does not have to be canceled. This appears to be faster than changing your residence visa, which can take more time.
The primary drawback is that the residence visa must be cancelled if your sponsor (spouse or wife) quits their job. Therefore, if your sponsor loses their employment, you forfeit the visa. If your partner's employer does not pay for the family visa costs, you and your family will be responsible for covering the costs of the dependents' visas.
Renewal Process for Family Visit Visa in UAE: Steps and Deadlines
It is important to remember that there is a duration of family visit visa in UAE. The type of sponsor and the individual being sponsored determine the length of a UAE family UAE sponsor visa. For one, two, or three years, it is issued. Renewing a visa is subject to requirements comparable to those for new visas.
The grace period following the expiration or revocation of an expat's residence visa in the UAE has been increased from a month to 6 months. Therefore, foreign nationals have six months to leave the country or change their status and obtain a new residence visa. There are no penalties during the grace period.
Nevertheless, the UAE has just introduced a reentry permit program that enables citizens who have been away from the country for more than six months to return by requesting one. UAE citizens who have been away from the country for more than six months will be able to return within 30 days of the permit's acceptance date.
As a result, citizens can now leave the UAE for a period exceeding six months without having their residency revoked thanks to the UAE and Dubai reentry permission.
However, the dependents will become illegal occupiers and might have to pay a fine if the employee is unsuccessful when renewing the visa for their dependents during the grace time or before that.
The GDRFA – Dubai website allows you to renew your family visa by choosing the necessary service and supplying the necessary paperwork. UAE family visit visa renewal requirements must be in place in order to do the process:
Sponsor with valid residence permit.
Medical fitness test.
Insurance card.
New ID card.
Exploring the Medical Insurance Options for Family Visit Visa in UAE
Health insurance provides coverage for the costs of medical care and treatment incurred as a result of illness or sickness. For instance, if you are sick or hurt, you can purchase medical protection that will pay for your hospital fees. Pregnancy, pre and postnatal care, as well as a variety of other health conditions, are also covered. Several factors make having health insurance essential:
It guards against having to use savings to cover medical costs.
Provides coverage for routine medical exams and outpatient consultations.
It can provide you and your relatives with financial security as you manage some terminal illnesses.
Health problems might appear without warning at any time. Because of this, it is essential that you have a strategy set up. One that will protect your financial wellbeing while you take care of your physical wellbeing.
Consequently, if you want to sponsor your relatives, a visa services provider can be ideal for you. With their support, you will be able to obtain the proper medical insurance that your relatives need. This, in order to provide them with the family visit visa in UAE.
Multiple family members receive coverage by this family health insurance. Also, while the overall premium is more than it would be for a single policy, the price per person is typically lower. Your extended family may be covered by some family medical insurance policies, allowing your loved ones to receive care without concern for expense.
Since having health insurance is a must in the United Arab Emirates, it is imperative that you understand what a family insurance policy includes.

With Connect Resources you can solve all your visa and insurance needs. Give us a call at +971 43 316 688. Also, you can talk with our team at contact@connectresources.ae.