Finding Recruiting Experts to support your workforce needs can be challenging. Particularly since many agencies are offering this service but you do not know which one you can trust. It is crucially to find the perfect talent for your company so you must create a strategy that helps you achieve your objectives.
In this article, you are going to learn more about how recruiting experts can assist you, what they actually do and which benefits you can get by partnering with a trustworthy agency. Let us observe the following:
What do recruiting experts actually do?
How does a recruitment agency work in the UAE?
How can a recruitment team support your business?
What are the advantages of partnering with recruiting experts?
How can you select the best recruitment agency in the UAE?
How can Connect Resources assist you with your recruitment needs?

1. What do recruiting experts actually do?
Once you start your business, you realize that you need to have a solid workforce that supports your operations. Having the best employees is essential for improving your processes and increasing your revenues.
After you start hiring, you need to have a robust HR team that can manage your employees properly. In addition, your HR employees should carry out the recruitment process as you are creating more jobs and positions.
However, it is not as easy as it may seem. You must have a team of experts and specialists that know how to find the right candidate. This task may be easier for some companies but for others, it can be a total challenge.
This is when the help from Recruiting Experts becomes useful. But, before deciding to partner with a recruitment agency, it is important to know what they do and how they can help you.
1.1 What are recruiting experts?
Recruiting experts, also referred to as recruitment consultants, are responsible for matching high-quality candidates to open positions for client companies. Therefore, it is crucial for a recruitment agency to gain a better understanding of the client's needs in terms of the job.
These experts tend to use several methods to attract top-level candidates. Some of the tasks they do are advertising, networking, headhunting, screening, interviewing, and much more. Thus, when a small, medium or large corporation looks for this service, the aim is to get assistance with some or all of the recruitment process.
Here we have some of the responsibilities the recruitment agency has:
Develop positive relationships with the clients
Assess and understand the client's needs and requirements
Analyze the company's culture to find the perfect fit as a whole
Creating job postings and advertising
Receive and handle applications from candidates
Screening and shortlisting
Preparing interviews
Negotiating between the client and the candidates
2. How does a recruitment agency work in the UAE?
Once you know the role of the Recruiting Experts, it is important to understand how they work in the UAE.
Learning about the recruitment process carried out by a third party is highly beneficial. This way you can be sure if you want to receive the service or if you prefer to carry out in-house recruitment.
However, it is worth noting that when you decide to outsource your recruitment you can focus on your business's core tasks and relieve the burden of your HR team.
Here we have the recruitment process step by step:
The client company approaches the recruitment agency with its recruitment requirements
The agency analyzes the client's needs and assesses the current recruitment strategy
Both parties agree on the scope of the service
The agency understands the requirements for the job and creates the job posting
The agency receives applications from candidates and also searches in its database for candidates
The next step is the review of applications and shortlisting for the client company
Another crucial step is background screening. The agency ensures the candidates are the right fit for the position
The client company receives the details about the candidates and the agency starts the interview process
Once the interviews have finished, the agency informs the client about the best prospects and the client selects the ones that can be the right employees
The agency offers advice and carries out the negotiation process with the candidates.
Once the prospects have accepted, the agency goes on the onboarding process
As you can see, it is a pretty straightforward process. Thus, it is important to select an agency that can provide the best service and assistance.
Schedule a Consultation Call with our expert
Let our experts help you find the Best Solution in Middle East
3. How can a recruitment team support your business?
Carrying out the recruitment process can be challenging for many companies. This is particularly true when you do not have a solid HR team. If your HR employees do not know how to attract and select the perfect candidates, you can end up with a bad hire. Thus, this can be detrimental to your business.
Therefore, by contacting Recruiting Experts you can be sure you are going to obtain high-quality candidates.
There are several ways in which a recruitment agency can support you. Here we have some of the most important ones:
3.1 Supply top talent for your business
Recruitment agencies tend to have a talent pool from where they can select the best candidates for your business. This is highly important because it gives you access to a wide range of prospects, and even to passive candidates.
When you post your job vacancy you may receive several applications, but this does not necessarily mean that they are from high-quality candidates. However, when you decide to partner with an agency, you can be sure that its database has only top talent for its clients.
3.2 The best fit for your company's culture
Finding the perfect candidate in terms of skills and qualifications is the goal of any business. However, they tend to neglect another key aspect, which is the business environment and the company's culture.
It is difficult to find a great candidate with top skills and also that matches your company's culture. Nevertheless, the agency focuses on assessing this important aspect of your business so they can find the candidate that matches your business as a whole.
By doing this, you ensure that your employees will stay on the job and you decrease the turnover rate. The agency attracts candidates that will feel identified with your business and match your ethics, methods, and more.
3.3 Onboarding
A smooth onboarding process is crucial for ensuring your new hires understand their role and decide to stay longer in the company. Many businesses do not know how to carry out this process, therefore they can rely on a third party to assist them.
A recruitment agency offers onboarding services so the new employees feel welcomed in the company. In addition, they provide advice to the client company on how to develop solid policies to ensure the employees understand their new job.
4. What are the advantages of partnering with recruiting experts?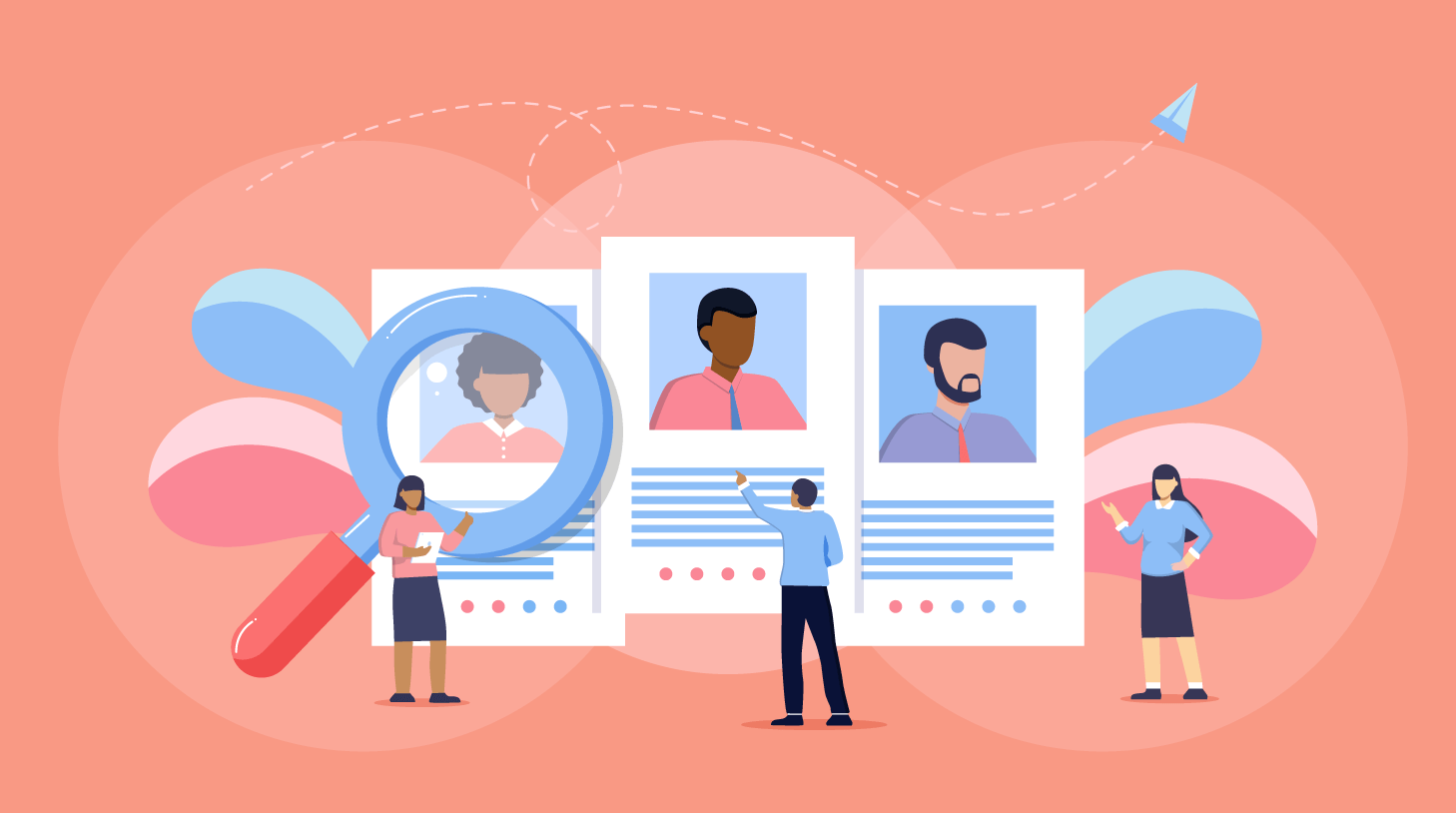 When you decide to partner with Recruiting Experts¸ you can obtain outstanding benefits. By having an ally with your recruitment you can relieve your administrative burden and at the same time, you can be sure that you are going to receive the perfect candidate.
Some of the best benefits you can get with an agency are the following:
Save time: you do not have to devote tons of hours searching for the best candidate, reviewing applications, interviewing, and all of these tedious tasks. The agency will do it on your behalf.
Save money: Carrying out in-house recruitment is costly. This is because you need to have HR experts and specialized software. In addition, you must have office space dedicated to this matter. And, if the recruitment ends up bad, you lose money because you have to start the process all over again.
Get help with negotiation: oftentimes the negotiation process is the most difficult. IF you want to secure a great hire you must know how to discuss important aspects such as the salary, working hours, and more. Thus, an agency can be very helpful.
Help to navigate the job market: if you want to fill open positions, but do not know how to create job descriptions and attract applicants, an agency can help you solve these issues.
Find a variety of candidates: When it comes to filling a vacancy, it is important to have many options so you can choose the perfect employee. So, an agency can provide variety thanks to its wide database of prospects.
Reduce risk: recruiting employees involves a risk for your company because if you hire the wrong person you may face bad consequences. Therefore, with an agency, you have nothing to worry about since it ensures you receive top candidates.

5. How can you select the best recruitment agency in the UAE?
If you have decided to receive the service from Recruiting Experts, it is crucial to know how to look for the best one in the field.
When you look for the best ally for your business, you need to pay attention to the following aspects:
5.1 Licensed agency
In the UAE it is necessary to have a valid license to operate. Therefore, the recruitment agency should have its business license issued by the MoHRE. In addition, it should be registered at the Ministry of Economy.
Thus, if you want to partner with an agency you should check if it is duly registered. You can ask for the agency's certifications, or you can check it through the internet to see if the agency's name is registered.
5.2 Online presence
A trustworthy recruitment agency must have a solid online presence. When you have your list of potential partners, you can check if they have a professional website where they display their services. It is important that the links work and that they are very clear about the services they offer.
You can also check for testimonials and reviews on its website. This way you can learn more about the experience with former clients. You can also ask for references, or consult with other businesses so they can recommend you the perfect consultancy for your company.
5.3 Industry
It is highly important to look for an agency that has experience in your industry. This means that the agency must supply employees for companies that work in the same field as you.
Why is this important? Because the agency will assess your requirements in terms of job vacancy, skills, experience, goals, and more. Thus, it must have experience handling similar cases. For example, if you work in the oil and gas industry, you must look for an agency that has supplied personnel to other companies in this field.
6. How can Connect Resources assist you with your recruitment needs?
Here at Connect Resources, we have the best Recruiting Experts in the UAE. Our goal is to support you with your recruitment needs so you can find top talent for your company. We can provide assistance throughout the entire recruitment process so you can focus on your core activities.
Our team of specialists will assess and understand your particular requirements to ensure you get the perfect employee for the open position. In addition, we offer additional services to boost your operations such as HR Consultancy, Emiratisation, and PEO Services. Take your business on the road to success with our help.

Are you interested in learning more about our Recruiting Experts? You can call us on 00 971 433 16 688. You can also write us at contact@connectresources.ae where you can submit your inquiries and one of our representatives will gladly answer you.
Aside from that, if you are looking for the best job opportunities for your career, you can visit thetalentpoint.com. Submit your CV to begin your job search and find the perfect chance. Moreover, you can send your CV to contact@thetalentpoint.com. Rest assured that your personal information will not be shared or stored.