When it Comes to employee relocating to Dubai, many companies want to do it because they're planning to open a new office in the UAE or perhaps they're considering expanding to a new market. Whatever the reason, it's important to know how to carry out this process without too much trouble.
Employees relocation to Dubai. No special visa is required for employee relocation to the UAE, including Dubai, as work permits are typically the primary requirement for employee transfers within the same group of enterprises.
In this article, you're going to learn about the relocation services and why choosing an agency that can help you with it can be highly beneficial for your business. Let's observe:
What you should know about employee relocating to Dubai
What are relocation services?
What are the different types of relocation?
What are the benefits of using relocation services?
For what purpose can you use relocation services?
How can Connect Resources help you with employee relocation?
1. What you should know about employee relocating to Dubai
One of the biggest decisions a company can make is the relocation employee UAE. Sending a worker to another country with a completely different culture is a daunting experience, both for your business and the worker.
If you want to ensure having a smooth transition for the employees you want to send to Dubai, you have to know everything about how the process is done, so you can be prepared and make well-informed decisions regarding the future of your business.

Having engaged employees is also the best way to ensure that once you carry out the relocation they will continue giving their best performance. If you don't know how to obtain excellent results from your staff, you have to apply some easy tips to achieve it.
Learn more about how you can have committed employees in your business.
1.1 What are the different situations that involve employee relocation?
If a business wants to do the employee relocating to Dubai is because it's planning a significant improvement in the company. Let's observe some of the situations that require employee relocation:
On-boarding process and support to HR department
Strategic transfer of employee
Mobility programs
2. What are relocation services?
If you're wondering what is involved in employee relocating to Dubai, you first have to know what does it mean. Relocation refers to having staff in a determinate place, in this case, in Dubai, to fulfill a specific purpose for your company. So, relocation could be related with the following:
Sending staff on an assignment
Hiring new employees in the place
Processing documentation and assistance with every aspect of the move for expatriate employees
Companies that decide to do this want to have presence in the UAE market since it's one of the most profitable of the world.
2.1 Immigration assistance
The immigration process can be challenging for employees that are sent by relocation companies Dubai. With the relocation service, the company can ensure having a smooth move and facilitate the process to the employees that are sent to the UAE.
Having assistance with immigration could help you respect and be in compliance with the ethics related with outsourcing. It's very important to follow the guidelines and rules established so you can have your employees without incurring in any liability.
Learn more about manpower ethics and its importance.
2.2 Employment visa and work permits
Dubai is a common destination for expatriate workers since it's a very busy city where you can find many opportunities. For businesses is also a great place since it gives them the opportunity to expand to a new market.
However, any foreigner who wants to work in the UAE needs to have the required documentation and getting it can be a long and tedious process. For this reason, the relocation service works great since it can assist you in the following areas:
Working visa processing and all the other necessary visas for the family, if necessary
Work applications
Residence visa and ID card
2.3 Temporary accommodation
Sending an employee to another country is a major choice that doesn't simply involve working in the UAE, there are many aspects surrounding this decision. The employee would want to take their family with them, and if they have children they have to take them too.
In this case, the relocation services are also aimed to solve the temporary accommodation, which can be a difficult process if the company does it by itself. Let's observe some of the areas that it covers:
Find a home or place to live
Look for schools for the children
Learning the local culture and customs, which are known as cultural awareness programs
When you consider all of the aspects surrounding the relocation of an employee, you have to analyze the true cost so you can adapt it to the company's budget. You have to look for those agencies that offer a comprehensive service at competitive prices like Connect Resources.
Learn more about the true cost of an employee for your business.
2.4 Foreign language assistance
Having a relocation agent Dubai could help you tremendously to deal with the language barrier that may exist. If the employees you send to Dubai don't speak the local language, it's advisable to look for language schools to start the training.

3. What are the different types of relocation?
When it comes to employee relocating to Dubai there are additional aspects that can be covered by the service, depending on what's required by the company. Let's observe some of the different types of relocation that are available:
Individual relocation: it involves only the transfer of the employee
Family relocation: it applies when it's necessary to relocate a family, spouse or children to a new location
Vehicle relocation: some companies provide shipping for vehicles
Pet relocation: family pets can also be relocated
When you need employees for your business and you want to relocate them to Dubai, you have to count with the help of experts. In Connect Resources we specialize in staffing services so we can provide you with the top-level professionals you're looking for.
Learn more about the Staff Outsourcing Service offered by Connect Resources.
4. What are the benefits of using relocation services?
Opting for the service of employee relocating to Dubai could be highly beneficial for your business since you won't have to worry about processing documents or dealing with matters like finding a house for your employees because the agency will take care of everything.
4.1 Fast solution
Settling-in an employee could take several weeks and even months, so if you're looking for a fast solution it's best to use relocation services. The agency will make sure to arrange everything and it will sort out all the inevitable obstacles that may arise, so you can have your employee in Dubai as soon as possible.
As a business looking for a quick and effective solution to relocate your employees you also have to be aware of all the advices that are aimed to employers on how to deal with the coronavirus pandemic, so you can make wise decisions.
Learn more about the recommendations to handle the impact of the pandemic.
4.2 Intercultural coaching
Living in Dubai could be difficult for your employees, especially if they come from a western country since the customs are very different. So, when it comes to relocation employee UAE, you have to make sure that your employee has the ability to adapt to the host culture.
How can relocation services help you with this matter? Let's observe:
Provide tools to understand the social and cultural context
Address common culture shock elements
Training regarding the social acceptance of behavior
Training in business etiquette
Coaching for adaptation to the work environment
4.3 Easy set-in for employees
The employee that is going to live in Dubai needs to have everything they need to have a good quality of life in that place. With relocation services you can provide a place to live, housing utilities, licenses and permits, and many more.
As a business, you need to be very careful about how to do international hiring or relocating your employees since there are many considerations you have to take. It's helpful to know about some tips and strategies you can follow so you know exactly what to expect.
Learn more about some recommendations to do international hiring.
4.4 It adapts to your corporate requirements
The relocation companies Dubai help businesses to have a solution that fits the corporation perfectly so they can have their employees settled-in and ready to start to work.
The relocation service should be developed strategically so the solution given is built around your company's needs, as well as with the individual needs of your employees.
5. For what purpose can you use relocation services?
Doing the employee relocating to Dubai could serve for several purposes, but it's particularly great for those companies that are looking to grow and to enter into new markets that allow them to increase their revenue.
5.1 Establish a branch in Dubai
A relocation company can help you by providing a comprehensive business set-up service. If you're planning on establishing a branch in Dubai, you have to know all that an agency can do for you:
Provide company budget allocations
Present a range of solutions for setting an office in Dubai
Preparation regarding the employee living cost allowances
Assistance in expenses management
When you plan on establishing a branch in Dubai you also have to take into account the fact that you need executives or leaders that can manage the office. For this reasons, there are some aspects that you have to know about hiring senior staff.
5.2 HR support
When you look for a relocation agent Dubai because you want assistance with the on-boarding process and with further support, you can receive assistance for your HR department.
So, the relocation service not only ensures a smooth transition for your employees but also assist you in each step that comes after with tailored HR management solution packages.
5.3 Immigration support
If the business wants to transfer employees to its new branch, it's essential to follow all the steps to process the paperwork required by the authorities.
When it comes to hiring expatriates to work in Dubai and relocate them, you have to be aware of all the legal documentation they need to have to carry out their tasks legally. Keep in mind that they need to have a Working Visa and if you need assistance with it you can always contact Connect Resources.
Learn more about the Visa and Government Service offered by Connect Resources.
5.4 Corporate relocation
When the company is planning the employee relocating to Dubai it can contact a specialized firm that helps to ensure an excellent transition to relocate executives and their families.
Companies may prefer the relocation service since it's a cost-effective solution that aims to fulfill its expectations. It's a perfect solution for executives because it allows them to keep their minds on their jobs while the firm takes care of getting them settled quickly.
6. How can Connect Resources help you with employee relocation?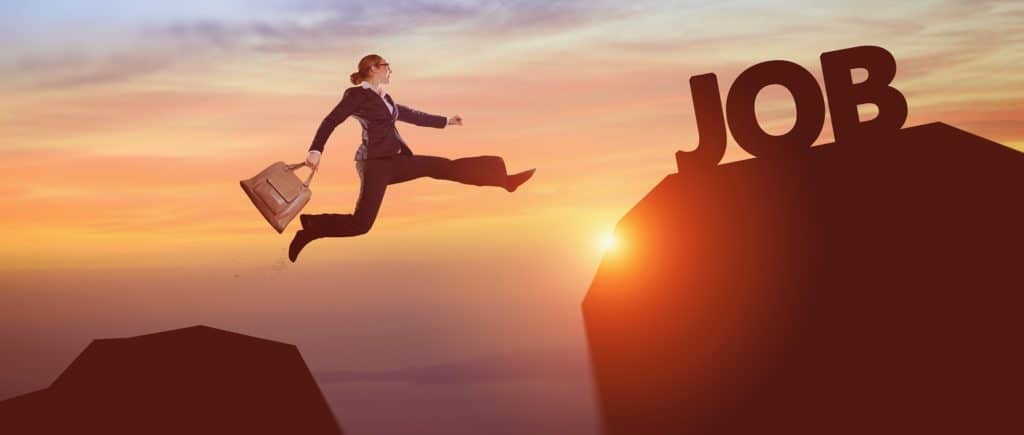 Doing an employee relocation could be a challenge for your company since there are many aspects that you have to handle, and a lot of documentation that you need to process. For this reason, it's always helpful to have the assistance from experts.
Connect Resources can provide you the best relocation service since we have worked with many companies that are trying to enter the UAE market and therefore they need to have employees in this place. Our team of experts is readily available to solve your inquiries and help you with the entire process.
Would you like to contact Connect Resources for assistance with employee relocation? You can call at +971 433 166 88 or send an email to contact@connectresources.ae, and you'll talk to one of their representatives that will gladly answer all of your questions.