iWith the Smart Pass UAE expiring in December 2020, residents can now access all government services through the UAE Pass. This official online system generates a national online identity for each person; which they can use to access a variety of federal and municipal government services through a single app. Consequently, people will not need different accounts and passwords with the UAE Pass app.
In this article, we will talk about UAEPass. The UAE Pass is a joint initiative by Digital Dubai, the TDRA, and the Abu Dhabi Digital Authorities to execute digital transformation and reduce paper transactions. Let us see more:
Learn all about UAE Pass
Know about the UAE Pass registration
Do you know the benefits of the UAE pass?
See the most frequently asked questions about UAE Pass
1. Learn all about UAE Pass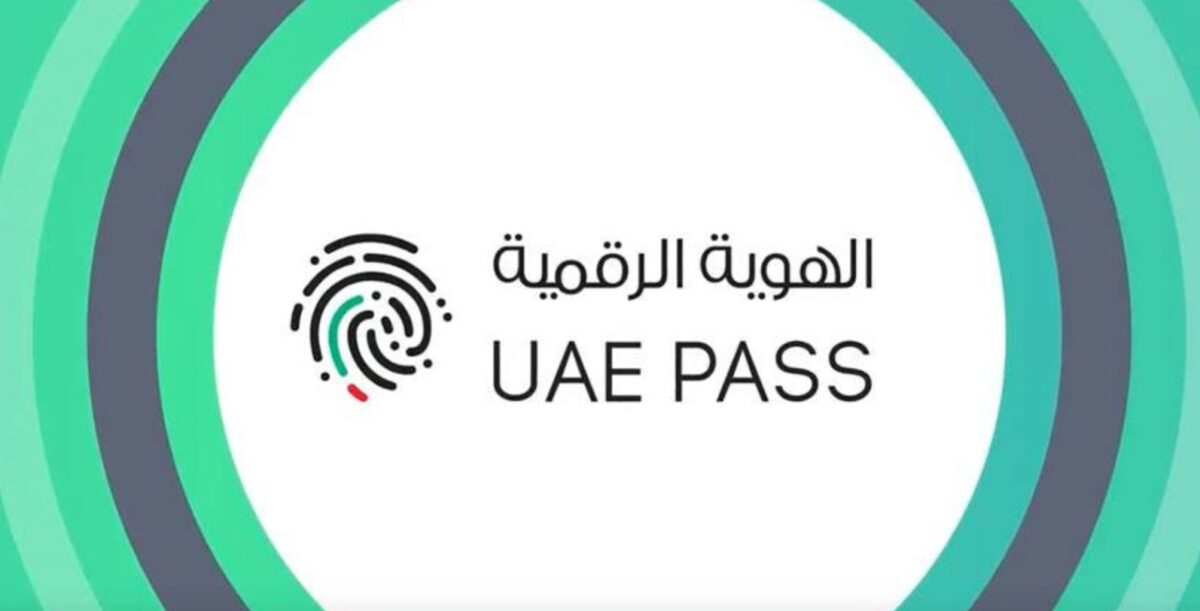 Many people usually wonder what is UAE Pass, here is the answer. This pass is a secure national digital identification for citizens and residents of the United Arab Emirates. Users can utilize this service to not only access internet services from many industries, but also digitally sign and authenticate papers and transactions. However, it should not be confused with the UAE e-signature card.

Likewise, the UAE Pass grants users access to a variety of government facilities (including the Ministry of Human Resources and Emiratization) through a simple identification and registration process. Subsequently, you can use this service to request a digital edition of your official papers and maintain a single online identity across federal and local government agencies.
2. Know about the UAE Pass registration
To properly do the UAE Pass register, you can either do it online or visit a specified kiosk to physically validate it. Therefore, here is how to sign up for the UAE Pass via web:
Firstly, install the UAE Pass mobile application (iOS, Android).
Make your language choice, then click "get a new account."
Then, accept the rules and regulations.
Subsequently, start the verification procedure by scanning your legitimate and fine-free Emirates ID.
Therefore, check your phone number and email address. An OTP will then be sent to you for verification.
Lastly, enter the PIN necessary to UAE Pass login or smartpass login.
Schedule a Consultation Call with our expert
Let our experts help you find the Best Solution in Middle East
Those who want to enroll offline must find a UAE Pass booth or service facility close by and finish the process there. Consequently, they can use the self-service device and follow the steps on the screen by inserting their Emirates ID.
Visitors entering the United Arab Emirates are able to use the ICA UAE Pass; albeit they can only create simple accounts. Currently, the UAE Pass is working on a system that will allow visitors to the UAE to be verified using the Pass, after which verified visitors' services from providers will be easily available using the UAE Pass. For example, they will be able to obtain a police clearance certificate in Dubai soon enough.
3. Do you know the benefits of the UAE pass?
You can have access to digital services and receive the following UAE pass benefits once you do your registration and smart pass login:
Having a digital identity that is entirely secure and reliable.
Easy access to some commercial sector and government services in the UAE; such as the Smart ICA app.
The ability to use a single login to access all government services and websites.
The UAE smart pass app allows for digital signatures on documents.
Easy access, storage, and sharing of crucial papers and files.
Update address records, along with your profile and personal details.
UAE citizens have access to personalized services.
4. See the most frequently asked questions about UAE Pass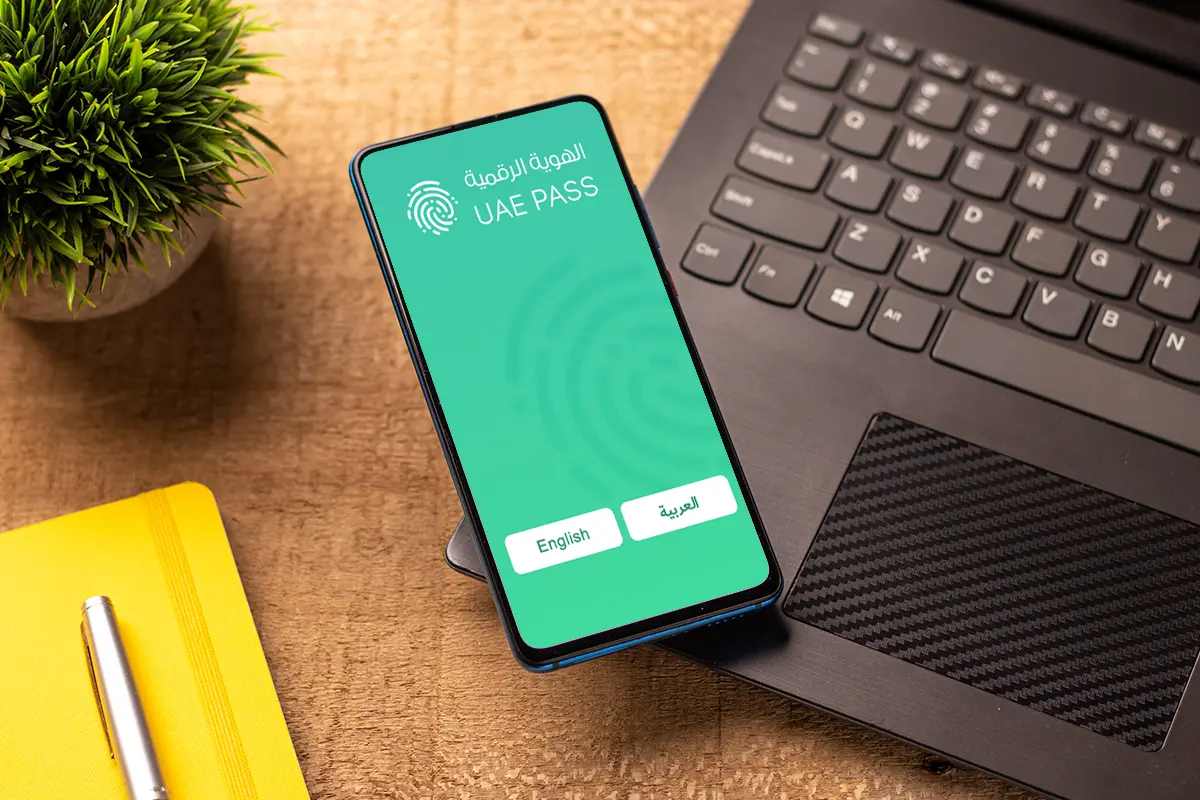 Here are some of the most frequent questions about the UAE Pass registration process and more:
4.1 Is there a difference between the DubaiID and the Pass?
Dubai Smart Government (DSG) and Emirates Identity Authority introduced DubaiID specifically for inhabitants of Dubai (EIDA). As the name implies, it provided users with a single point of access to all eServices offered by the Dubai authorities via their smartphones or computers.

The UAE SmartPass allows for standardized data input for online public services, just like the Dubai ID does for citizens of the provincial capital and the other Northern Emirates. It offered users the ability to modify their profiles, demand a reset of the Emirates ID phone number, and see a list of their previous transactions in addition to a single account and password.
Smart Dubai, the Telecommunications Regulatory Authority (TRA), and the Abu Dhabi Digital Authority collaborated to create UAE Pass. In the UAE, all online government transactions, such as paying utility bills and submitting applications for residency visas, would use this smartpass UAE login electronic signature in place of DubaiID and UAE SmartPass solutions. Your UAE Pass generates an electronic signature that is accepted in all Emirates for transactions and paperwork.
4.2 Who are the UAE Pass service providers?
The UAE Pass app allows easy access to federal and local digital services provided by more than 80 private and public entities that are accessible online via websites and mobile applications. As a result, these service providers comprise, among others:
Emirates Development Bank.
Emirates Post Group.
Federal Authority for Identity and Citizenship.
Ministry of Education.
Ministry of Human Resources and Emiratization.
Emirates Authority for Standardization and Metrology.
Ministry of Climate Change and Environment.
Etisalat.
Federal Customs Authority.
Federal Electricity and Water Authority.
Ministry of Health and Prevention.
Ministry of Interior.
Department of Economic Development (DED).
Dubai Electricity and Water Authority (DEWA).
Dubai Health Authority (DHA).
General Pension and Social Security Authority.
Dubai Land Department (DLD).
ICA Smart Dubai.
Dubai Municipality.
Dubai Police Department.
Social Services Department.
Ajman Department of Municipality and Planning.
Ajman Police General Headquarters.
Department of Tourism Development.
Roads and Transport Authority (RTA).
Sharjah Airport International Free Zone.
Sharjah Municipality.
Social Services Department.
Ajman Department of Municipality and Planning.
Ajman Police General Headquarters.
Department of Tourism Development.
4.3 Are there any fees for UAE Pass registration?
It costs nothing to register for the UAE Pass. Moreover, there are no additional fees associated with this service.
4.4 What can I do if my Dubai Pass is not working properly?
Contact the UAE Pass helpline at 600 561 111. Also, you can send an email to support@uaepass.ae if your UAE Pass is not functioning and you need assistance.
4.5 Is the signature legal and valid?
Of course, your digital signature will have the same legal effect and force as your written signature.
4.6 Where are the UAE Pass kiosks located?
Obtaining a UAE Pass requires physical verification at a kiosk, as was previously mentioned. As a result, there are several UAE Pass Kiosks scattered throughout the nation, including:
Abu Dhabi: Al Safeer Centre, Abu Dhabi Cooperative Society, Bateen Mall, Abu Dhabi Police – IT and Telecommunications Department, and Deerfields Mall.
Al Ain: LuLu Hypermarket – Al Foah Mall, Al Ain Municipality Building, Alam Supermarket, and Department of Transport.
Dubai: Dubai Municipality Offices, DEWA Offices, Directorate of Residency and Foreigners Affairs, and Smart Dubai Government – Dubai Design District.
Sharjah: Safeer Mall, Tasheel Centre Sharjah Samnan, KM Trading Shopping Centre, Awqaf – Sahara Centre, Nesto Al Wafa General Trading.
Ajman: Ajman Ajman Markets and Cooperative Society, Department of Economic Development, Safeer Hypermarket, and Palm Centre.
Fujairah: Fujairah Municipality, Fujairah Dibba Municipality, LuLu Hypermarket – LuLu Mall, Choithramsa, and FEWA Offices.
Ras Al Khaimah: Al Aswaq RAK National Markets, Ras Al Khaimah Department of Economic Development, Safeer Mall, FEWA Offices, and RAK Mall.
4.7 What happens if I cannot setup the UAE Pass Abu Dhabi through a phone?
If you do not have accessibility to a smartphone or tablet, you can alternatively use your Emirates ID to confirm your account by going to the closest UAE Pass kiosk.
4.8 Why is the pass useful?
The UAE Pass is very useful in the United Arab Emirates. Consequently, with it, you can engage in the following activities with the UAE Pass:
Authenticate or prove your identity.
Request a legal document.
Sign a document digitally.
Check a signed paper.
Take use of more than 5,000 government e-services.
You don't need to create distinct passwords and user names for various services because the UAE Pass acts as your single digital identity or "digital signature." Also, the UAE Pass's ability to be downloaded without charge is another fantastic feature.
4.9 Is the this pass secure to use?
The UAE Pass is completely safe and secure, so you do not need to worry. Furthermore, it employs the NSA's (National Security Agency) SHA-256 hashing technique; which was developed in the US. Thus, this technique best safeguards your digital identity since it has a "one-way cryptographic function," which cannot be reversed to reveal the original content.

If you want to learn more about the legal entities of the UAE and other topics such as TRN verification Dubai, how to apply for the Dubai transit visa, and more, you can check our news section. Likewise, our specialized team of experts is always keeping it updated with the latest news and topics of interest.