Although changing your phone number on your Emirates ID may seem like a pointless process, it is incredibly useful when using your Emirates ID to sign up for online services or other government smart services. Therefore, as it can be a common process, you must know how to change mobile number in emirates ID.
In this article, you will learn about how to change mobile number in emirates id free of charge. Here, you can see how to update emirates ID mobile number. People link their phone numbers to their IDs in order to receive notifications; consequently, it is important to provide a working phone number for this process. Let us see:
Why do they ask to associate a phone number to the Emirates ID?
Learn how to change mobile number in Emirates ID
Frequently asked questions
How can Connect Resources help you?
1. Why do they ask to associate a phone number to the Emirates ID?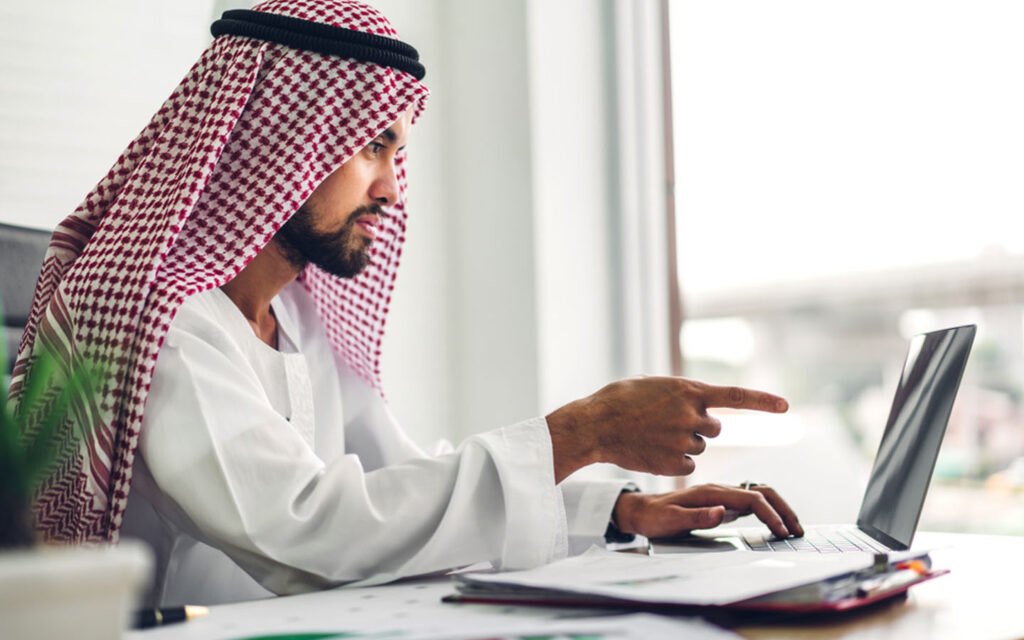 Any Emirates ID card issued in the UAE must be connected to the owner's mobile phone number. To allow some safety features, this is done. For instance, a verification SMS is sent to the mobile number associated with your ID card whenever you use any public service where registration is required.

If the mobile number in the system is not your own, you will not be able to use some government services until you do your emirates ID change phone number.
For instance, you will need to establish an MRN number and validate an OTP code in order to schedule your COVID-19 vaccination in Dubai. Without it, you practically can't schedule a DHA vaccination appointment.
Without an OTP code issued to your registered cellphone number, you will also be unable to register on the Al Hosn app and access your most current vaccine and PCR test records.
Therefore, using any governmental smart app or tool will be easier once you change your cellphone number on your ID card.
1.1 Why is the incorrect mobile number associated with my ID card?
You must enter a cellphone number when applying for an Emirates ID so that it may be linked to your account in the system. Applicants occasionally provide multiple phone numbers, which could lead to issues in the road.
It is important to use your own active cellphone number for your Emirates ID so that you may be easily identified in crucial situations.
Schedule a Consultation Call with our expert
Let our experts help you find the Best Solution in Middle East
2. Learn how to change mobile number in Emirates ID?
Here is how to change emirates id registered mobile number in a few simple steps:
2.1 Open the ICA Smart Services site
Firstly, to do your ICA update mobile number, you must go to their website. Consequently, you must fill the form that shows up. People must enter their current nationality, ID number, name in English and Arabic, passport number, and other details.
You must submit the nationality that shows on your ID card. The form will request your File Number as soon as you indicate your nationality.
On your residence visa, directly above your passport number, is your file number. Residents of Dubai must input their file number by choosing one of the three sections. Other emirate residents may continue using the 4 section number.
Enter the number on your Emirates ID.
Fill up your name exactly as it appears on your Emirates ID in English.
Arabic name automatically fills in.
Enter your passport number here.
Select your birthdate in accordance with the date of birth on your passport.
Enter the date on your passport that was last used to enter the UAE.
Email: type your email address in.
After you submit the form, another form that asks for your mobile phone number and a legitimate address will appear immediately below it. Then, select the checkbox next to "registered mobile number." Enter your new cellphone number in this field.
On the cellphone number you provide for verification, you will get an OTP. Verify the number, complete the captcha verification, and then click the next button to continue.
2.2 Verify and review your application submission
You can check your application submission and all of your information right here in the ICA page when doing your emirates ID mobile number update. To ensure accuracy, double-check all the data you are submitting for the mobile number update in emirates ID.
2.3 Pay the fees
You are brought to the website where you may finish your payment after completing the forms. Applying for the emirates ID number change with your ID card will cost you AED 52.10.
You will get an email with an invoice for the transaction after finishing this process of emirates ID change mobile number. In 3 to 7 days, your mobile number will be changed.
To discover if the change has been made, you can see the status of your Emirates ID. You will get a refund if the request is denied.
This is how you change mobile number in emirates ID. The ICA change mobile number can be an easy process, depending on the knowledge you have about the subject.

2.4 How to change number in emirates ID through the ICA app?
As an alternative, you can change emirates ID phone number via the ICA mobile app. The steps are nearly identical to those of the website already described above. The following are the few steps that people must follow:
Get the ICA App now.
After selecting your favorite language, log in.
From the menu of "available info" service options, choose "change personal information."
Then fill up all the spaces with your personal information as needed.
Select "residency" under "file type," then select "Emirates ID" under "ID type."
After that, type your "Identity number" into the corresponding field. The number on the front of your ID card is this.
To move on to the following page, enter your email address and passport number, then click "next."
Then:
The cellphone number associated with your Emirates ID will be displayed as you are forwarded to this page.
Change the number to your preference.
Submit an OTP to confirm before moving on to the following step.
Lastly:
Make the necessary payment and watch for a confirmation email or text message. Your payment invoice, that includes a reference number, can be included in this communication.
You can check on the condition of your Emirates ID using this reference number. The numbers on the front of your Emirates ID card can also be used for this.
And this is how you do your ICA mobile number update through the app.
3. Frequently asked questions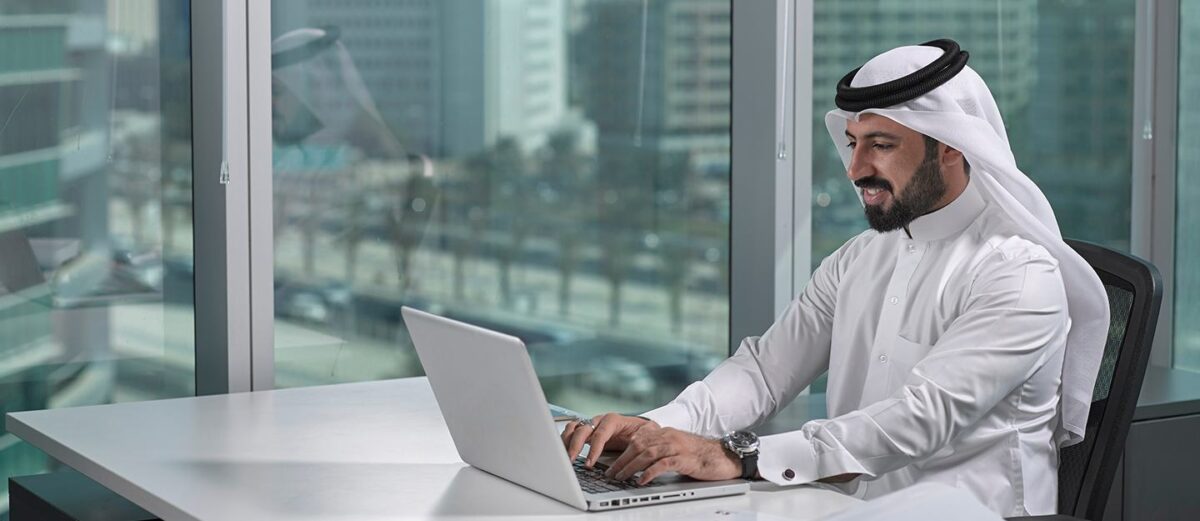 3.1 How can I update any additional personal data on my Emirates ID?
Besides changing your ICA mobile number, you can also update your additional information. Any updated personal information must be submitted to the Federal Authority for Identity and Citizenship (ICA) within one month of the change. To update this information, people should go to any ICA customer happiness center throughout the UAE with their authentic passport and Emirates ID.
3.2 What do I do to renew My Emirates ID?
In order to avoid a punishment of AED 20 per day, Emirates ID holders are advised to renew their old ID within 30 days after the expiration date (up to a max of AED 1,000).
You will receive a message through SMS from the Federal Authority for Identity and Citizenship (FAIC) asking you to renew your Emirates ID. Your renewal application must be submitted in person at a typing center that has been approved or online through the FAIC website.
To submit your biometrics, you might have to go to one of the FAIC service centers. While UAE citizens can register for Emirates ID replacements six to a year before the expiration date, holders of UAE resident visas can only do so while their visa is being renewed or reissued.
To avoid future penalties or responsibilities, it is always best to make sure that your id cards and documentation are current. Possessing an Emirates ID has many advantages, including providing identification verification and making travel easier.
Therefore, to make sure you enjoy of these benefits, you must learn how to change emirates ID mobile number.
4. How can Connect Resources help you?
Learning how to change phone number in emirates ID is crucial if you have a new cellphone number. This is not a difficult process; however, people sometimes gets lost during the procedure because they do not have the necessary information. Therefore, to learn more about how to change mobile number in emirates ID, Connect Resources is here for you. Additionally, you can simply get a multiple entry visa, a golden visa, and more if you are in the UAE.
If you want more than just knowing how to update mobile number in emirates ID, our firm can give you the help you need. We have long assisted businesses in the United Arab Emirates in growing and achieving their goals. As a result, we provide a variety of services that could aid in a company's expansion and success. So, if you wish to grow, you may count on us to provide you the following HR services:

Do you need more information about how to change mobile number in emirates ID? Contact us! Dial +971 43 316 688 to reach us. Additionally, you can send us an email at contact@connectresources.ae. Our knowledgeable team is prepared to assist you in any situation relating to your business or personal activities in the UAE.
If you need to find jobs in the United Arab Emirates right away, you can use The Talent Point. Therefore, all you have to do to browse through the open opportunities that organizations offer on thetalentpoint.com each week is register. Send your CV to contact@thetalentpoint.com, and we'll do all in our power to connect you with the perfect job!