As the UAE government makes important changes in the UAE legislation framework, more foreign professionals are welcomed in the country. A few months ago, the government announced a new scheme related to the new UAE visa rules and regulations for foreigners. In case you desire to live and work in the UAE, you should be aware of them.
In this article, you will learn everything you need to know about this scheme announced by the UAE authorities. We will provide you with precise information about the different types of UAE visas and their categories, rules, eligibility criteria, etc. In this way, finding and applying for a visa in the UAE that suits you will be an easy and quick process. Let us observe:
Things you should learn about the new UAE visa rules

How many types of UAE visas will these new rules and regulations affect?

What are the new visa rules related to the UAE Green Visa and its categories?

How will these new UAE visa rules affect the UAE Visit Visa for foreigners?

What should you know about the UAE Golden Visa and its new rules and categories?

How can Connect Resources help complete the visa application process as per the new rules?
1. Things you should learn about the new UAE visa rules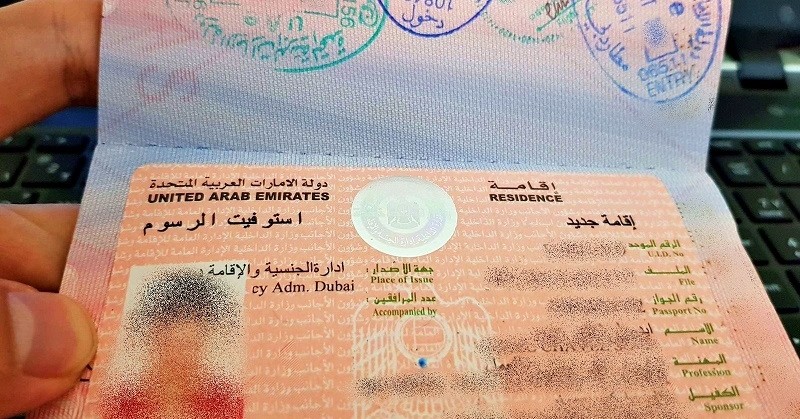 According to the recent changes made by the UAE Cabinet, the new UAE visa rules will come into effect in September 2022. These rules were approved by the leader of the Cabinet, Vice-President, and Prime Minister of the UAE, His Highness Sheikh Mohammed bin Rashid Al Maktoum. More precisely, these rules are known as the executive regulations of the Federal Decree-Law on Entry and Residence of Foreigners.
These new UAE visa rules aim to strengthen the country's position as an ideal destination for foreigners to live, work, and invest in. Furthermore, they will also provide comprehensive information on the types and conditions of residence permits and entry visas, according to Ali Mohammad Al Shamsi. The Chairman of the Federal Authority for Identity, Citizenship, Customs and Ports Security also mentioned other goals of the new rules.

For example, these new UAE visa rules will support sustainable development and the economic diversity policy in the United Arab Emirates. They will do that by attracting skilled workers, professionals, talents, experts, and specialists, according to Ali Mohammad Al Shamsi. Among the most important things you must know about the new rules are these:
In some cases, the new model will allow people who enter as visitors to stay for 60 days instead of 30 days.

Parents will be able to sponsor their children. In the case of male children, they can be sponsored until the age of 25. In this way, they are allowed to remain in the country after school and university.

There will be new types of categories in order to attract entrepreneurs, investors, highly-skilled workers, outstanding students/graduates, frontline heroes, and more.
2. How many types of UAE visas will these new rules and regulations affect?
The new UAE visa rules will introduce a variety of new UAE visa categories to attract talents from everywhere. For example, some of the UAE visas that will be affected or introduced by the new rules are the following:
In the case of the UAE Golden Visa, there will be new categories that foreigners can easily get if they are eligible. However, it is essential to be aware of those rules before starting the visa application process in the UAE. Therefore, if you desire to get any of these types of visas, make sure to read the information below.
3. What are the new visa rules related to the UAE Green Visa and its categories?
According to Al Shamsi, there will be a new generation of residencies in the UAE due to the new system. For instance, the UAE will now provide 5 years of residency for skilled workers, and they will not need an employer or sponsor.
On the other hand, this type of visa will allow holders to bring their family members. Plus, they can have 6 months grace period after their residency is canceled or expires. Aside from this, children of determination, regardless of their age, can get the benefit of receiving a residence permit.
There are three types of Green Visas that you can get if you opt for applying for this particular visa. Firstly, you can choose a Green Visa for skilled workers. Secondly, you can find another type of visa for freelancers/self-employed individuals. And finally, you can apply for a Green Visa for investors.
4. How will these new UAE visa rules affect the UAE Visit Visa for foreigners?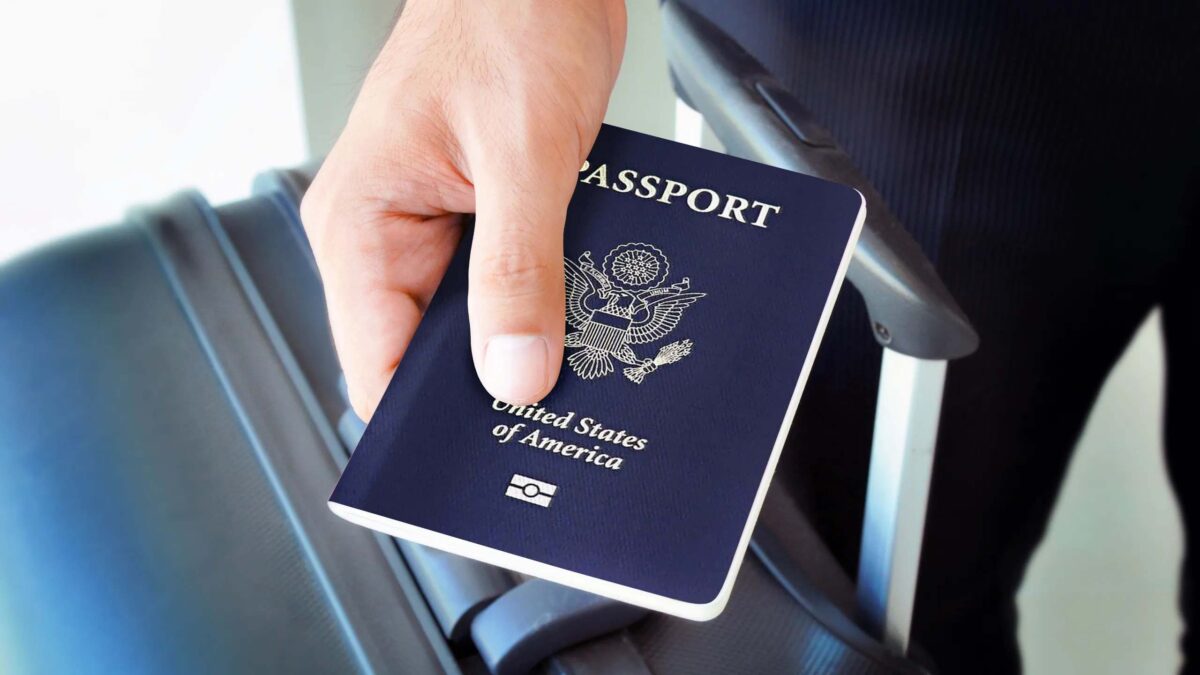 The new UAE visa rules will include a set of new options for visitors, so they can have flexible and multi-entry visit visas. These visas can be valid for up to 1 year and they do not require sponsorship. Furthermore, visit visas will be able to offer 60 days of validity, as well as one platform to apply.
Among the types of visit visas that will be available, you can find the job exploration visa. It aims to attract skilled professionals and young talents, so they can explore job opportunities in the UAE. One of the benefits of this visa is that it does not require a host or sponsor.
You will also be able to find a type of exploration visa for investors. It will help them explore investment opportunities inside the country. Just like the previous visa, this one does not require a sponsor or host.

5. What should you know about the UAE Golden Visa and its new rules and categories?
The new UAE visa rules will also introduce a variety of UAE Golden Visas as part of the new residence scheme. Plus, the new scheme simplifies the eligibility criteria by introducing substantial amendments to expand the categories of beneficiaries.
In the UAE, a Golden Visa allows holders to stay in the country for 10 years. This residency permit is granted to entrepreneurs, investors, professionals, scientists, exceptional talents, outstanding students, graduates, and many more.
As for the new rules, they state that there will be no restrictions related to the maximum duration of stay outside the country. In other words, it will not affect the validity of your Golden Visa. Furthermore, Golden Visa holders can sponsor spouses, children, and support services (domestic) laborers.
In case the holder of a Golden Visa passes away, family members will still be able to stay in the UAE until the permit expires.
5.1. Golden Visas for professionals
The new UAE visa rules include a major expansion that will help attract highly skilled workers who have educational qualifications. They must also have professional experience in all disciplines, such as information technology, sciences, engineering, medicine, business, administration, education, culture, law, and social sciences.
If you will apply for it, you must have a valid employment contract in the country. This contract should also be classified in the first or second occupational level. However, that will depend on the Ministry of Human Resources and Emiratisation (MOHRE). Additionally, the applicant must have a minimum education level (bachelor's degree or equivalent) and a monthly salary of at least AED 30,000.
5.2. Golden Visas for scientists
In case you are a scientist, you will need to meet certain requirements in order to get a permanent residency visa. According to the new UAE visa rules, only scientists/researchers with high achievements and influence in their field can get the residency permit. In addition, their influence must be based on recommendation from the Emirates Scientists Council.
On the other hand, as a candidate, you must also have a Ph.D. or Master's degree in order to apply. It can be in the disciplines of technology, engineering, life sciences, and natural sciences. It has to be from the best universities in the world and you will also need substantial research achievements.
5.3. Golden Visas for entrepreneurs
The new UAE visa rules include a set of flexible requirements that applicants must meet to get a Golden Visa for entrepreneurs. For example, entrepreneurs must own or be a partner in a startup. And, of course, the startup must be registered in the UAE in the category of small and medium enterprises (SMEs). Plus, it must generate annual revenues of at least AED 1 million.
Furthermore, getting approval for a startup idea from an official business incubator will be essential. Or it can also be from the Ministry of Economy or the local authorities.
5.4. Golden Visas for exceptional talents
Besides the previous categories, the new UAE visa rules also include a category for top talents in vital fields. Unlike other categories, this one does not take into account educational qualifications, employment status, or professional level. Also, applicants do not need to have a minimum monthly salary either to be eligible.
Nonetheless, it does require recommendation/approval of a local or federal government entity. Plus, it includes talented individuals in many fields, such as art, culture, sports, invention, innovation, digital technology, and many others.
5.5. Golden Visas for outstanding students and graduates
Finally, you can find this category that the new UAE visa rules introduced for this year. All students in UAE secondary schools with high performance are eligible for getting this type of visa. And outstanding graduates from universities in the UAE can also apply for it.
But in case you are a foreigner, you can only apply if you are an outstanding graduate from one of the best 100 universities worldwide. You must also meet specific criteria, which include your academic performance (cumulative average). Requirements also include the year of your graduation and the university classification.
6. How can Connect Resources help complete the visa application process as per the new rules?
Now that you are aware of the latest update related to the UAE visa rules, getting your desired visa will be easy. All you need to do is to contact us at Connect Resources to get professional solutions and advice during the application process. With us, you will be able to save a lot of time and avoid mistakes during this process.
On the other hand, as a business owner, you can also get our many HR services to improve your business in the UAE. For example, we can help you get the necessary visas for your employees according to your company's needs and requirements. If you are looking forward to expanding your business internationally, our experts can help choose and set up in any of these countries.
Among our many services available, you can request the following:

Would you like to know more about the application process to get a visa in the UAE? Connect Resources will help you get information about the latest news regarding UAE visas and the process to correctly apply for them. You can call us at +971 43 316 688 or send an email at contact@connectresources.ae to get in touch with our specialists and receive the guidance and advice you need to obtain the UAE visa you desire while staying compliant.
After getting your UAE visa with Connect Resources, you can visit thetalentpoint.com to start looking for job opportunities in the UAE that fulfill your requirements and needs. Furthermore, by submitting your CV and sending an email at contact@thetalentpoint.com, you can get professional advice from the best recruitment experts in the region. You can use this platform to find jobs not only in the UAE but in other countries in the Middle East as well.