In order to make your HR department more efficient, it is essential to develop and apply a Human Resources strategic plan. But before doing that, one must be aware of all the processes it involves that should be taken into consideration. And learning about the best practices regarding the implementation of these strategies will also be vital for improving HR functions.
In this article, you will learn everything you need to know about the most effective strategies for Human Resources functions. Here, we will explain the basic concepts related to HR strategies and the best way to develop and apply them. Plus, we will also provide you with tips to improve your HR operations and increase efficiency with these essential strategies. Let's observe:
What is an HR strategy and why do companies need it?
What benefits can your company get by implementing HR strategies?
How can you create an effective Human Resource strategy?
What are the best practices to consider when implementing HR strategies?
Example of an effective Human Resource strategy
Other frequently asked questions related to Human Resource strategies
Why choosing Connect Resources can help you improve your HR department?
1. What is an HR strategy and why do companies need it?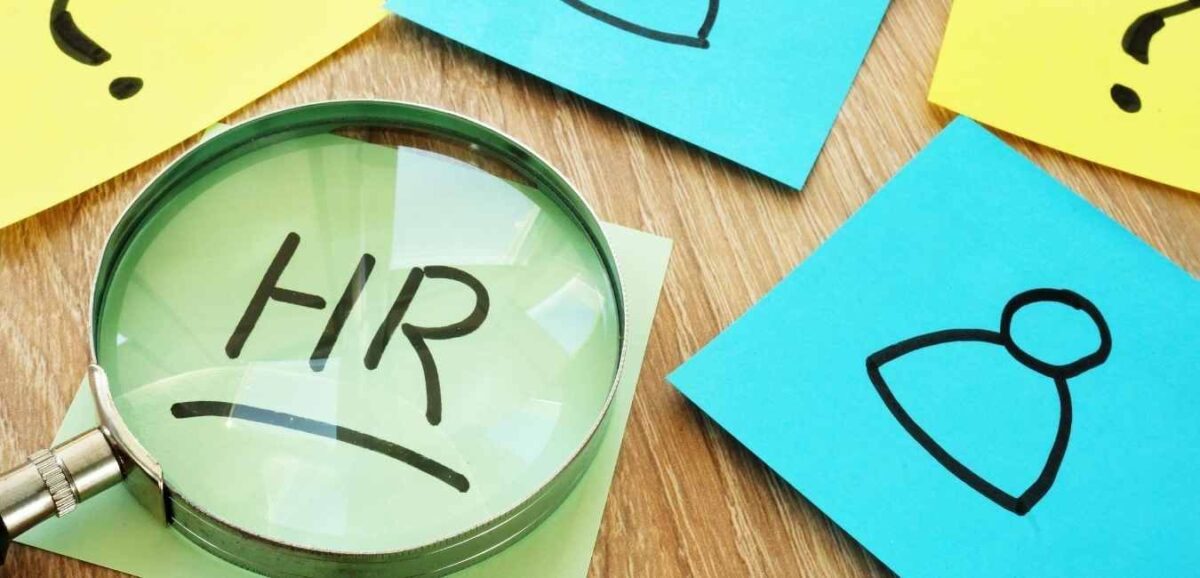 To achieve their business objectives, organizations must maximize the potential of their human capital and increase the efficiency of HR functions. The best to optimize these processes is by applying Human Resources strategies, which they must develop as per their needs. However, in the beginning, transitioning from transactional HR functions to strategic operations can be a challenge for some companies.
But if they consider the competitive benefits that many talent-driven organizations can enjoy, it is worth overcoming that challenge. The first question company owners usually ask is "what is HR strategy?", and it is essential to know this concept. It is a roadmap or a plan for managing a company's human capital and solving challenges related to Human Resources.
An HR strategy can also be considered an element that sets the direction for all the vital areas of HR. In other words, it involves hiring processes, performance appraisal, development, compensation, and other elements related to a company's HR operations. Also, you should know that having a Human Resource strategic plan will dictate long-term HR practices throughout the company.
1.1. What are the main characteristics of HR strategies?
Before starting to develop a strategic HR plan, you must be aware of the following characteristic it should have:
An analysis of the company and the external environment is required to start developing a strategy.
Usually, Human Resource strategies take more than one year to effectively implement.
Also, these strategies can shape the direction and character of your company's HR management activities.
An effective plan will help you deploy and allocate your organizational resources, including money, time, staff, and more.
Business owners or managers must revise their HR strategies on a yearly basis.
These strategies must incorporate the expert judgment of senior HR management.
Developing a strategy for Human Resources is a number-driven process.
And lastly, these strategies result in a specific behavior.
1.2. Why is it vital to apply HR strategies in a company?
One of the reasons why companies need a useful Human Resource strategy is to boost business growth exponentially. And, as we mentioned before, these strategies can help businesses to overcome HR-related challenges and issues. The best way to understand the importance of these strategies is by looking at an example of an HR strategy.
For instance, let's consider two different organizations that are looking forward to expanding into new markets. On one hand, the first organization has a strategic HR department, and it researches favorable locations for employment purposes. And then, this organization develops a long-term plan, which will help it network qualified, passive candidates in the chosen locations.
This is one of those comparative examples of an HR strategy where the second organization does not have an HR plan. And it takes transactional approaches to solve challenges and problems. So, instead of including an HR strategy plan in expansion discussions, it delegates a hiring manager. And this manager would recruit candidates without the necessary knowledge about many important factors during the hiring process.
Many examples of strategic HR plans show that involving and integrating HR at many levels can create a significant advantage.
2. What benefits can your company get by implementing HR strategies?
If you follow the best HR strategy examples and decide to apply a strategy, your company will get several benefits. For example, some of the most outstanding benefits that it can obtain are the following:
It will help you allocate budgets to maximize your company's return on investment (ROI).
Employers will be able to reduce turnover, improve employee engagement, and enhance productivity.
Your company will attract superior talent during the hiring process.
A good HR strategy example will also enact better policies a reduce business disruptions.
3. How can you create an effective Human Resource strategy?
If you want your company to be like one of those strategic HR examples, you must create a suitable Human Resources strategic plan. And in order to do so, you should follow these steps:
Firstly, you need to have a clear understanding of your company's needs and goals. It includes knowing about its previous achievements, the products/services it offers, and what it wants to accomplish in the future.
Then, it will be necessary to evaluate the employee skillsets by reviewing employee performance, resumes, and project history. With this information, you can assess the collective workforce skill level.
Conducting a gap analysis will be next. You have to determine if your employees have everything that they need to be productive. In case they do not, it might be necessary to invest in additional resources.
Also, assessing talent strategies to attract new talent and retain employees is an essential step.
If you have employees ready for new challenges, you should create a development plan to allow them to grow.
The next step will be creating a comprehensive plan to reduce turnover rates.
HR metrics will lead to making strategic decisions, so relying on analytics will be vital.
Lastly, you must create a mission/vision statement to summarize the HR strategy you want to apply.
4. What are the best practices to consider when implementing HR strategies?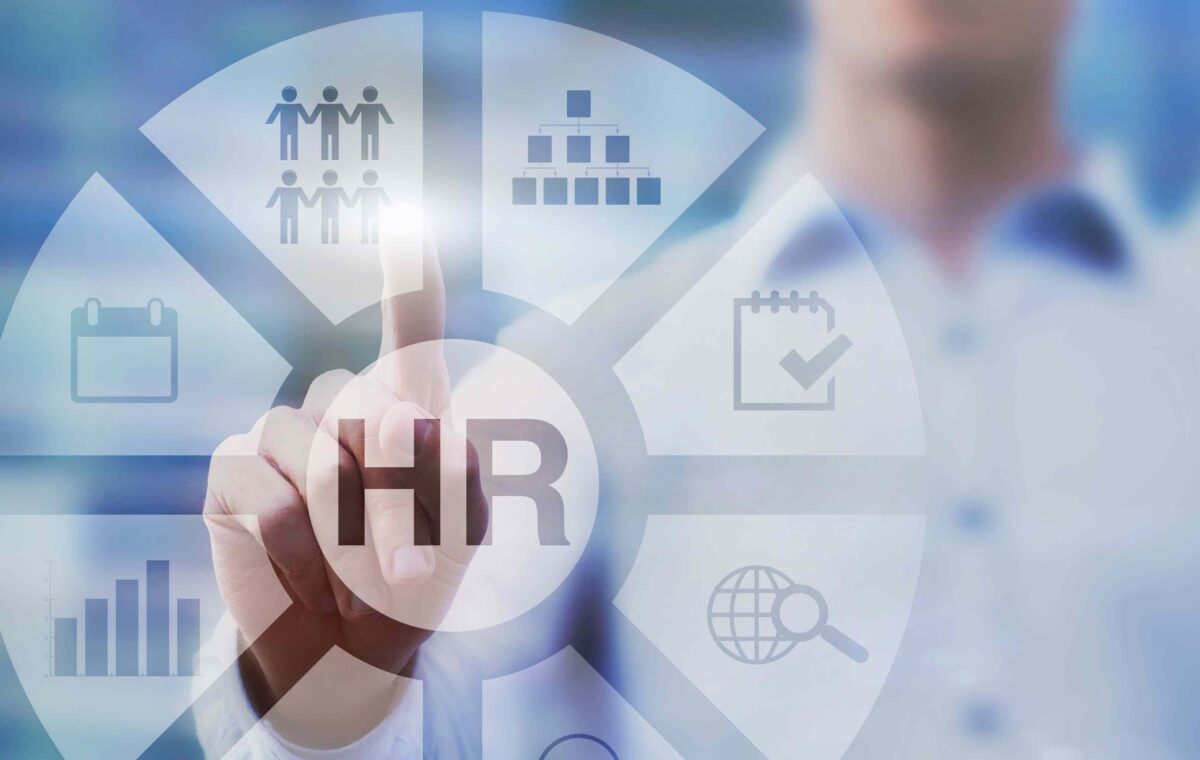 Apart from explaining what are the HR strategies, we will also show you some of the best methods for implementing strategies. And some of them are the following:
4.1. Involve essential stakeholders
As you may know, a Human Resources strategic plan requires collaboration. Therefore, it is essential to involve HR professionals from the beginning, as well as managers and other senior leaders.
4.2. Be aware of the budget
If you do not have funds to support your HR strategy, it will not provide the desired results. So, you need to mainly focus on initiatives that really fit within your company's available budget.
4.3. Keep in mind the basics
You must not overlook your company's administrative responsibilities under any circumstance, especially if it is in favor of the strategy. Otherwise, it will lead to compliance violations, which usually end up in penalties and fines for the company. As a result, non-compliance will derail your plans and lead to failure.
4.4. Identify transactional solutions
Sometimes, quick responses to problems may not be optimal in the long run. Therefore, acting strategically should become a habit for your company's success.
4.5. Monitor and adjust your HR strategy
It will be vital to measure your strategy's effectiveness over time with KPIs (Key Performance Indicators). This way, you can check if something is not achieving the desired results.
5. Example of an effective Human Resource strategy
One of the best examples to show what are HR strategies is how certain companies create them based on their goals. For instance, if you want to hire the right candidates, you must align them against your company's values. And if your company has clearly defined values, it will be easier to make decisions and improve the hiring process.
6. Other frequently asked questions related to Human Resource strategies
On many occasions, company owners may ask many other questions related to building Human Resources strategic plans. And below, we will answer some of them.
6.1. What exactly are HR strategies?
Learning what is an HR strategy is essential if your company needs to apply one. And an effective strategy will help you manage your company's human capital and align it with your business activities too. Plus, it will help you set the direction for all key HR functions, including recruitment, compensation planning, employee development, etc.
On the other hand, you should consider following excellent HR strategies examples. For instance, being proactive, rather than reactive, is one of the most common ones. Also, you can limit transactional problem-solving and provide people-centric solutions to challenges.
6.2. How should a business owner create an effective strategic plan?
The most recommendable way to start building a Human Resources strategic plan is by evaluating your company. It is essential to carry out a SWOT analysis to evaluate its strengths, weaknesses, opportunities, and threats. And with the information that this analysis provides, employers will create the most suitable strategies to achieve the company's goals.
On the other hand, it is also suggestible to use a standard causal model of HRM. And it will show where HR strategies originate from, as well as how they influence HR operations and business performance.
6.3. Are there different types of HR strategies?
Essentially, you will be able to find two types of strategies for Human Resources. On one hand, you will find general or overarching HR strategies, which apply to the management of a company's members as a whole.
On the other hand, there are specific strategies. This second type of HR strategy is meant to address subsets of HR, such as recruitment, talent management, and others.
6.4. What is an HR mission statement?
Usually, a Human Resources mission statement is the result of HR strategies. And this element will help you to clearly determine where your company wants to go to achieve its goals.
7. Why choosing Connect Resources can help you improve your HR department?
The best way to develop your HR strategic plan is by getting the necessary knowledge and advice from the experts. And with Connect Resources by your side, you will get everything you need to apply the best HR strategies. Plus, our HR specialists will help you run your HR department effectively.
Besides, if you request our HR outsourcing services, our team members will take care of your HR responsibilities on your behalf. This way, you will be able to save time and effort, as well as focus on more important affairs. All you need to do is to contact us right away.
Apart from helping you to develop a strategic Human Resource plan, we can also provide you with these HR services:

Do you need to make improvements in your company's HR department? Connect Resources, as your best business partner, can help you develop strategic Human Resources planning to improve each of your HR functions considerably. By calling us at +971 43 316 688 or sending us an email at contact@connectresources.ae, you can get in touch with our specialists and obtain further details about our services.
On the other hand, if you are a professional looking for job opportunities, we can also help you. All you need to do is to visit thetalentpoint.com to discover lots of available job offers in the UAE. In fact, you can find jobs across the Middle East region by using this platform. And in order to apply for a job, you need to send your CV to contact@thetalentpoint.com. And our recruiters will gladly help you to get your desired job.