The UAE hiring is known for having thousands of professionals from across all industries waiting for an opportunity to participate in the market. Thus, foreign companies can take advantage of this large workforce available. In this regard, if you are planning to set up a UAE subsidiary, you need to get the best talent for your new business.
You can achieve it by carrying out the UAE Recruiting and hiring. Nevertheless, you need to have knowledge about the Employment compliance laws so you can have safe operations. Moreover, you also need to take into consideration the country's culture and business etiquette.
If recruiting in the UAE seems challenging, you can always find a partner to support you. These recruitment agencies are licensed to help clients get staff for their companies. Consequently, by partnering with a recruitment agency you can get access to top resources that will allow you to attract and hire effectively.
The agency will help you go through a professional recruitment process and obtain an excellent result. In addition, a third party can also support you with the UAE payroll of your subsidiary. Once you have recruited top talent, the partner can assist with your Payroll UAE subsidiary.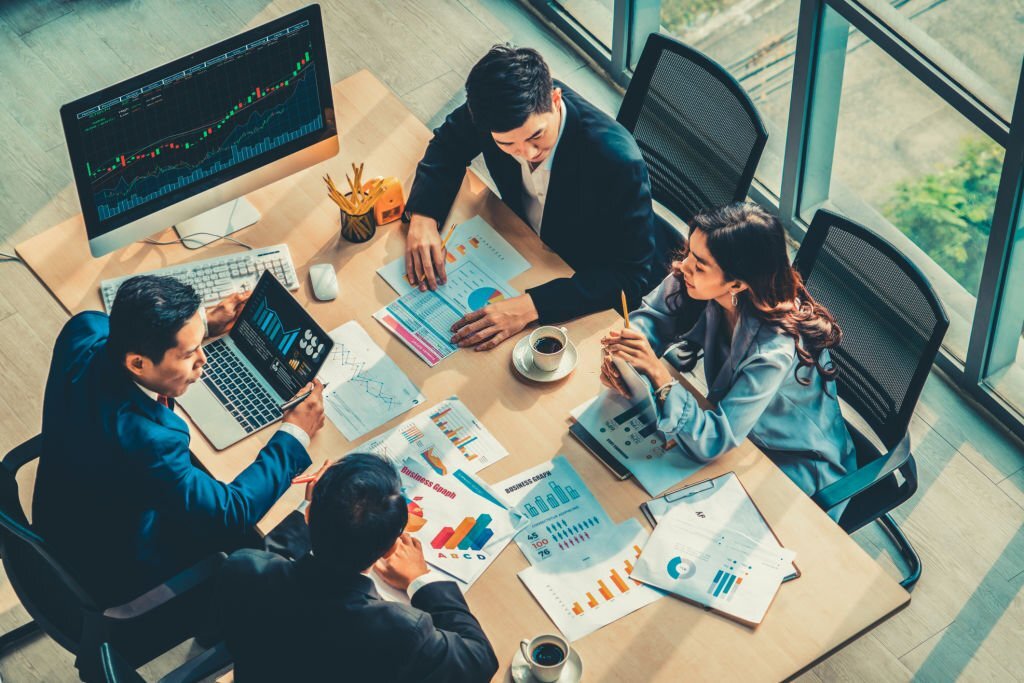 Recruiting talent in the UAE
Carrying out the recruitment process involves knowing the best recruitment channels so you can make the most out of your time. In this regard, here are some of the options you have for doing the recruitment to the UAE:
Recruitment agencies: you can look for a trustworthy agency that can support you. This is known as hiring outsourcing, and the agency carries out the entire UAE Recruiting and hiring on your behalf.
Post job ads on the company's website: companies opt for posting an advertisement for the vacancies on their website. However, this may not be as effective if your website does not have traffic.
Social media: Nowadays, social media is becoming a powerful tool for recruiting. You have to keep your company's profiles updated to connect with qualified professionals. Some of these platforms are Facebook, LinkedIn, Instagram, etc.
Anti-discrimination law in the UAE
As soon as you start your UAE Recruiting and hiring, you have to commit to following the laws against discrimination in the UAE. As an employer, you have the duty to comply with the recruiting law and the anti-discrimination law.
The UAE has several regulations established to ensure fair treatment for all candidates throughout the hiring process, and employees in the workplace. The present hiring law focuses on preventing discrimination based on gender. Thus, the UAE is a country that gives equal opportunities to all.
In the UAE, you have to hire employees regardless of their:
Nationality
Race
Marital status
Religion
Physical disability
Mental disability

Moreover, the UAE is currently implementing the Emiratisation program. This is to encourage the participation of Emiratis in the market as well as to oblige employers to hire UAE nationals. Consequently, Emiratis and individuals from other Arab countries should have preferences in the recruitment process.
As a company, you have to ensure you follow these regulations and stay in compliance. Additionally, there are some other steps you should follow during the UAE Recruiting and hiring.
Firstly, you have to carefully write your job ads to ensure you do not fall into discrimination. Thus, you do not have to include traits that are not legitimate requirements for landing the job.
And, when it comes to the interviewing process, you do not have to ask too deep personal questions. For example, you can ask about the candidate's family but you are not allowed to request information about the candidate's marital status. This is because if you ask this type of question it may seem like you are discriminating against the person based on if he/she is married or not.
Tips for hiring in the UAE
Once you have a thorough understanding of the law, it is time to start the process to hire a candidate. When you start recruiting and hiring in the UAE, you have to consider if you are going to recruit an expatriate or a UAE national.
Hiring expatriates
Keep in mind that you have to hire a percentage of Emiratis to stay in compliance. Nevertheless, you can also hire expatriates in the UAE as long as you follow some simple steps:
Submit the employment contract to the Authority before applying for the Visa sponsorship
The contract has to be in Arabic and English
The contract should include all the information about compensation, benefits, and termination requirements
Make sure your prospective employee agrees with the terms of the contract. This is to protect your subsidiary UAE work.
Contracts in the UAE
The employment laws have been changed recently to introduce changes to some aspects that were not updated. One of them is about fixed-term contracts. Employers need to hire their employees under a fixed-term contract, and it has to have less than three years in duration.
In the case of indefinite contracts, employers need to convert them to fixed-term agreements. These changes started on February 2nd, 2022. Thus, employers have a year to convert these contracts as per the new regulations. The Record UAE compensation benefits are also important in the employment law, so it is important to consider the provisions regarding this matter.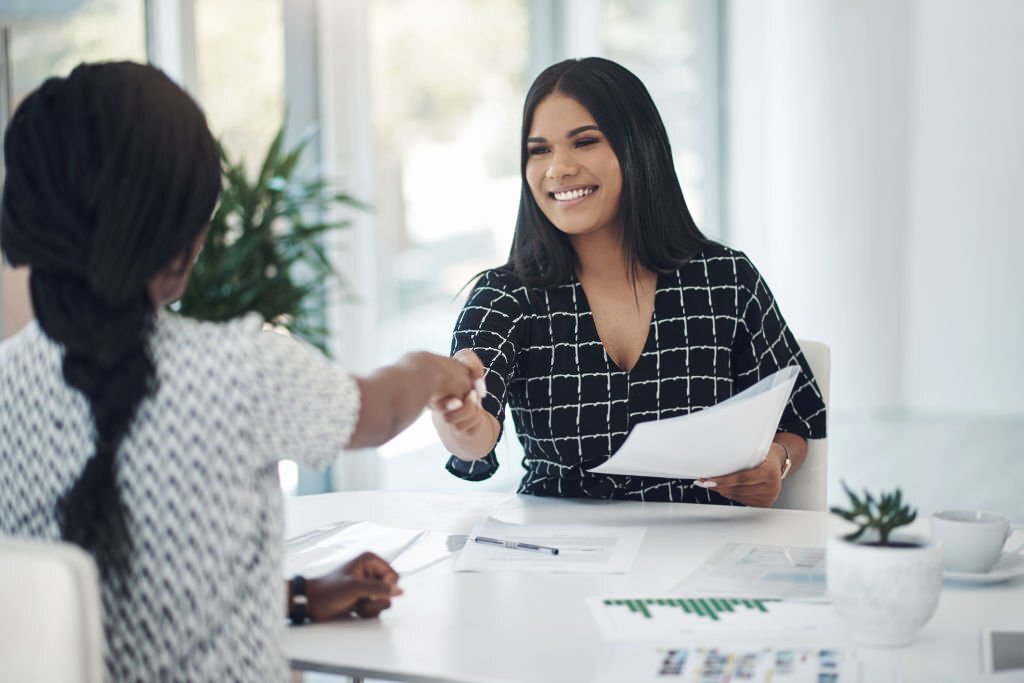 What is the UAE Employment Laws?
Before starting the UAE Recruiting and hiring, you have to learn about the UAE Employment Laws. This is because you need to stay in compliance with the regulations established by the UAE Authority.
First of all, you have to get all the required visas and work permits for your employees. This is in case they are expatriates. According to the Labor Law, all of your employees must have the appropriate documentation to work.
In case you carry out the UAE Recruiting and hiring and your employee does not have a visa or work permit, the UAE will request the employee to leave the country. This is a sensitive matter since both you and the employee will incur non-compliance and both can be blacklisted. You will not be able to continue your operations and the employee will not be allowed to enter the country.
Private companies have started to implement this change regarding weekends. But, working hours can differ among private companies. However, working hours should be of 8 hours per day or 48 hours per week and, regarding overtime, employees can work two additional hours per day.
Overtime payments should be paid at 125% of the hourly rate, and 150% when the overtime hours are between 9:00 p.m. and 4:00 a.m. And, working hours during Ramadan can be reduced to 6 hours per day.
Onboarding procedures
After you recruit talent, you need to do the onboarding. Ensuring a seamless onboarding is a crucial part of your UAE Recruiting and hiring. You have to choose an onboarding procedure that is the right one for your employees.
However, among the general recommendations are to go over the contract with the new hires to explain the terms and the working method. Moreover, it is helpful to plan training or any documentation that could be helpful for your employees to have success in their new positions.

Advantages of outsourcing agencies in the UAE
To have access to the UAE workforce you need to either set up a local company or opt for recruiting agencies in the UAE that can provide employees. Although incorporating a company may seem ideal, it can take several weeks and even months. However, with a recruitment agency, you can enter the market in a matter of days.
Moreover, a third party can also manage your Hiring UAE payroll. Thus, this will alleviate some of your administrative burdens and ensure your projects run more efficiently.
By partnering with one of the recruiting companies in the UAE you can also receive occasional news and tips to stay up-to-date with the best information to have smooth operations in the UAE.