Any foreign investor who want to conduct business in the region must possess a UAE establishment card. Understanding the steps involved in starting a business is essential, but you should also be aware of any additional standards you must meet in order to successfully sell your services or goods.
In this article, you will discover all there is to know about obtaining an establishment card UAE for your company. Additionally, you can learn more about why getting it is so crucial. After establishing your business, there are various additional procedures you must complete, one of which is the establishment renewal. You must obtain this crucial document before you may hire staff, receive payments, and carry out numerous other tasks. Let us observe:
UAE establishment card: Everything you need to know
What exactly is an establishment card?
Why would you require an establishment card?
How much does a UAE establishment card cost?
What steps must I take to get an establishment card?
How does the establishment card renewal work?
How can Connect Resources help you?
1. UAE establishment card: Everything you need to know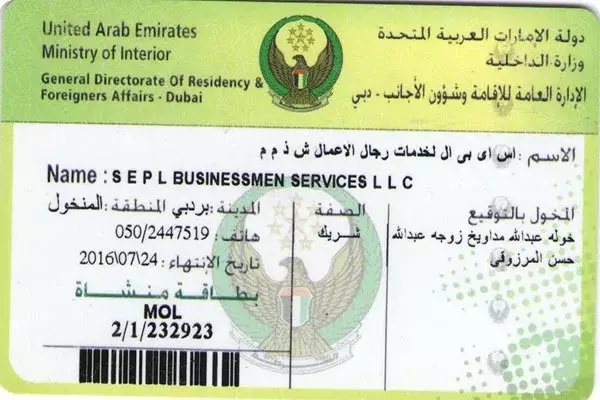 Many business owners and foreign investors who view the UAE as a suitable location for their operations may wish to get going right away.
Although they may discover how to form a business quickly in the UAE, it is crucial to understand that there are still needs to be met before operations can begin.

Obtaining a trade license is essential for running a business; but, if you want to hire staff or send out invoices, you will also need an establishment card Dubai.
Before starting the process of incorporating your business, it is crucial to educate yourself on the labor establishment card UAE. By doing so, you will be better equipped to handle any situations that may arise once your company has been established.
Additionally, it will enable you to compile all the required paperwork. Subsequently, speeding up the procedure and enabling you to start providing your services as soon as feasible.
If you already understand how to obtain an establishment card but still need help, get in touch with a company that specializes in business setting, such as Connect Resources.
2. What exactly is an establishment card?
You must first understand what the establishment permit UAE is before learning how to go about getting one. The most important thing to understand is that it is a necessary document that is often supplied as a bank card. Consequently, it has the same dimensions as a bank card and contains information about your company.
Here, we can see what is written on an establishment card Abu Dhabi:
Business name.
Establishment card number.
Establishment card photo.
Expiry date.
The card's back includes some instructions for the cardholder as well as contact information for the AMER Service. Accordingly, the text on the establishment card appears in both English and Arabic. The establishment card number is the most crucial piece of information in this document.
2.1 Are the Establishment Immigration Card and the Establishment Labor Card the same thing?
You should also be aware that this document goes by a few other names. It can be called various things, including:
Company establishment card (CEC).
Company immigration card (CIC).
Issuance of a labor card.
Create an immigration card.
As a result, you should recognize the same document anytime you see one with the prior name.
2.2 Who provides the establishment card in the UAE?
You must be aware of the identity of the organization in charge of providing this important document before you start your business. Therefore, it is significant to highlight that the immigration authority, not the registration authority, is in charge of granting it.
The General Directorate of Residency and Foreigners Affairs is in charge of overseeing immigration.
Business owners could be perplexed by this since they might believe that if they establish their firm in a particular free zone, that free zone will be in favor of providing the license. They can choose a free zone because they believe the issuance process will take two days. However, since the immigration authority must process and issue it, they might have to wait 8 to 14 days after forming the company.
As a result, you should wait until the immigration officials release your company establishment card after starting your business. For this reason, you must be ready to wait because of this.
2.3 How long is the establishment card valid?
You must be aware that your establishment card has a validity date when you receive it and that you must renew it before that date passes.
Companies in free zones are given cards with a one-year validity; whereas mainland businesses are given cards with a three-year validity. To avoid a fine in this situation, you must renew your establishment card.

3. Why would you require an establishment card?
You might be asking why your company needs an establishment card in the UAE.
This significant document gives you the following abilities:
Apply for a residency permit for both you and your staff.
Get work permits for your staff members.
Apply for visas for international investors and partners.
Hire personnel from abroad.
For such state service providers, your workplace must have internet access, water, and electricity.
3.1 Why is an establishment card required to apply for visas?
You will not be able to hire employees from other countries if you do not have your establishment card. Therefore, you must enclose a duplicate of your company's establishment card with the other required documents when you submit a visa application for your employees.
If you do not have it, you will not be able to get the essential visas because it is a necessary document.
4. How much does a UAE establishment card cost?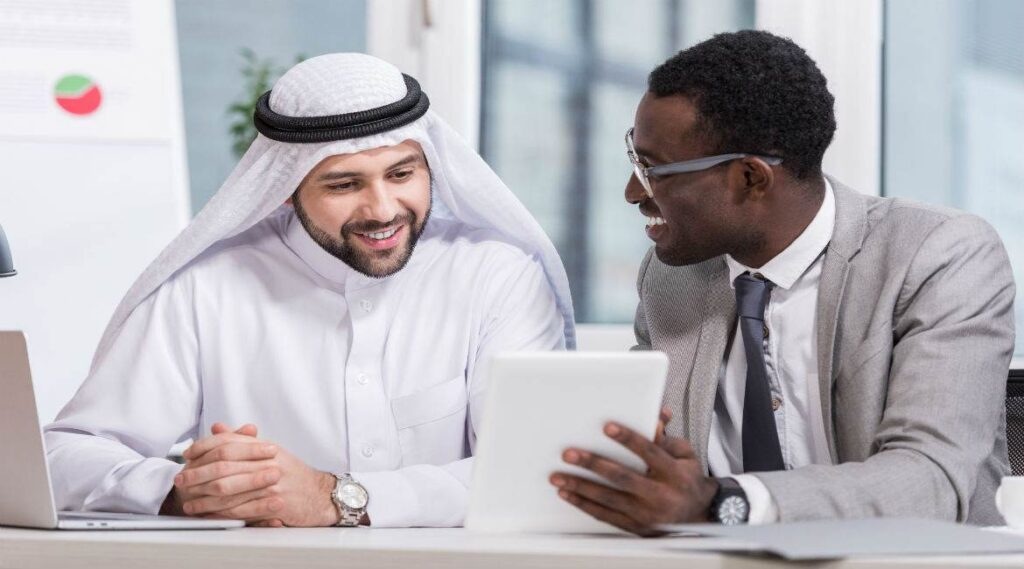 The costs associated with obtaining a Dubai establishment card are another crucial factor. Its cost may vary according on the location where you have established your firm; just like any other significant document in the United Arab Emirates.
As a result, the annual cost may vary from AED 650 to AED 1,500 depending on the free zone. In Dubai, for instance, the charge for mainland businesses may vary from AED 4,940 to AED 5,000.
You can see that in order to get a UAE establishment card, you must be ready to pay the expenses. Once the expiration is approaching, you also need to consider the renewal fees; especially, if you do not want to incur in an establishment card renewal fine.
5. What steps must I take to get an establishment card?
You must meet the requirements, acquire the necessary paperwork, and follow the official procedures in order to receive an establishment card UAE.
5.1 What conditions must people meet before receiving an establishment card?
The company must already have its trade license, which is the only requirement for obtaining the establishment permit.
In this sense, you must go through the registration of your business and hold off on receiving your trade license. After getting it, you can begin the application process to get your establishment permit.
5.2 What supporting documents are required for your UAE establishment card?
The list of supporting documents that must be submitted with your application is provided below:
A copy of the trade license for your business.
Connections list (for LLC companies).
A copy of the association's memorandum (for LLC companies).
Passport of the uae national sponsor or local service agent.
Copies of the partners' passports (for LLC companies).
Partner and sponsor passport photos.
Arabic map of the area.
A copy of the lease agreement.
A copy of the sponsor's and the signatories' e-signature cards (if any).
Certifications for an owner's degree (notarized and legalized).
5.3 What steps are involved in applying for an establishment permit?
When you have all the necessary paperwork, you can apply for an establishment permit. The application form must be completed and submitted to the appropriate immigration office.
These are the steps to obtain your establishment permit:
Get the request form by going to the Tasheel typing facility with your documents. Fill it out to have the form Arabic-translated.
Obtain your partners' signatures and the company seal.
Pick up your card.
Additionally, you can deliver it to the Ministry of Labor. To prevent losing your card after receiving it, you must maintain it secure. You will need to pay replacement fees and request a new one if you lose it.
6. How does the establishment card renewal work?
Because there are consequences if your establishment permit expires, it is critical to take care of the renewal as soon as possible. Additionally, it is crucial to complete the establishment card renewal process well in advance of the expiration date; but, after you have renewed the company's registration. So that you can prepare everything, gather your paperwork, and start the procedure, you must be aware of these two days. The renewal procedure can be completed online or via AMER Service.
6.1 How do I renew my business card online?
You just need to take the following actions to renew your card online, which is really simple:
Fill out the form online.
Pay the bills using naqodi.
Include the printed receipt with the supporting documentation.
Branch out into immigration.
If it is urgent, get your card right away; if not, allow 2 to 3 business days.
6.2 How do I renew my business card with AMER Service?
If your business does not offer online services, you can renew your membership via AMER Service by completing these instructions:
At the AMER Center, get your online form written.
Bring the following paperwork with you:
Original business card.
A copy of your business permit
Arabic map of the area.
Valid lease agreement.
Copies of the authorized signatory's passport and of their Emirates ID.
For a store, officer, or factory to have water, power, and an internet connection, they must have an establishment permit. Additionally, it is necessary when entrepreneurs seek for resident visas. Due to the risk of late renewal fees in the event of expiry, it is advised to keep track of the validity of each corporate document separately.
Getting this card is as straightforward as getting employee bulk visas, registering a business in a free zone, and performing self-audits. It opens up opportunities for easily obtaining necessary services for conducting business in the UAE.
7. How can Connect Resources help you?
Connect Resources is the best website for viewing an establishment card UAE sample so that you can acquire a real one. As a consequence, we have long offered support to people and organizations all throughout the UAE. As a result, we have extensive knowledge on a variety of subjects, including the Dubai golden visa, the UAE property visa, and others. Consequently, our company can easily assist you in getting your establishment card.
If you need more than an establishment permit, we can help. For decades, we have helped companies in the United Arab Emirates expand and accomplish their objectives. As a result, we provide a broad range of solutions that could help a business grow and flourish. Subsequently, if you wish to enhance your company operations, you can depend on the following:

Do you need professional support to obtain your establishment card in the UAE? Contact us! You can write us with your requirements at contact@connectresources.ae. Also, you can give us a quick call at +971 43 316 688 and we will make sure to schedule a meeting to satisfy your necessities. If you want to know more about what our clients have to say about our work, you read our testimonials.
If you need to find employment in the United Arab Emirates immediately, you can also benefit from the Talent Point. Therefore, all you need to do is register in order to view the vacant opportunities that companies list on thetalentpoint.com every day. Lastly, you can send us an email at contact@thetalentpoint.com along with your CV, and we'll do our best to connect you with the perfect job!