Every e-commerce business in the region needs an e commerce license Dubai to operate. Especially, since the Electronic Commerce (E-commerce) industry has only grown over these recent years. This is due to the increasing use of smartphones, computers, and other technologies. Because of this, online shopping has recently grown popular. E-commerce can assist a business because it allows it to set up internet shops and access a global audience.
In this article, we will be talking about how to get ecommerce license in Dubai. Thanks to e commerce in Dubai, with the press of a button, clients can purchase anything from anywhere in the world. This is advantageous for both the corporation and its customers. UAE businesses are no exception. Your reach is restricted with a store in your regional market. However, with an internet shop, you can attract a bigger audience.
What is an e commerce license?
Apply for an ecommerce license Dubai
What are the types of ecommerce Dubai licenses?
Benefits of acquiring an e commerce license UAE
How can Connect Resources help you?
1. What is an e commerce license?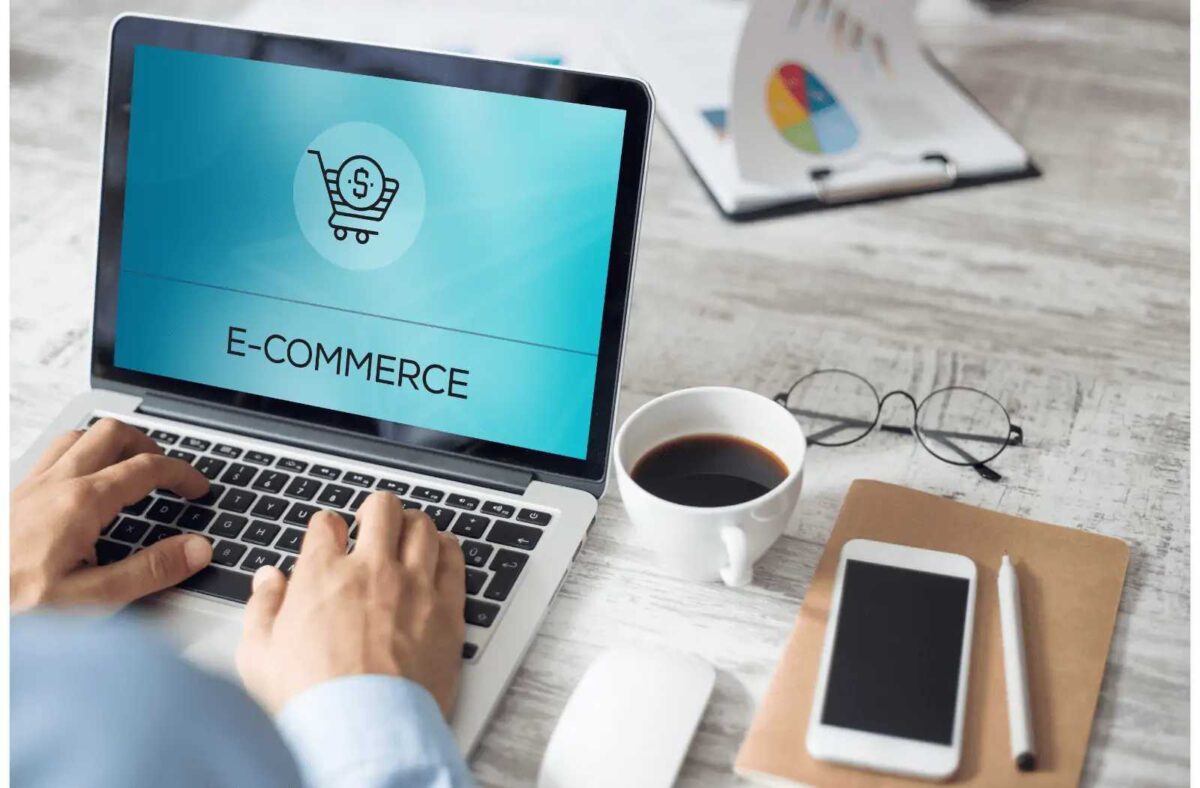 Before you can learn about ecommerce license in uae, you must first understand the fundamentals of e-commerce. When we discuss electronic commerce (E-commerce), we are referring to a business model. The aforementioned business model enables the purchasing of services and goods via the internet. They can be carried out on computers, smartphones, tablets, and other tools.

E-commerce can be applied to almost any service or product. There are books, music, furniture, travel tickets, and even banking services. These are just a few of the services that are available through e-commerce, making it a disruptive technology.
Moreover, an organization or corporation that employs this type of business strategy and seeks the advantages it offers is e-commerce. They provide commodities, products, and services online, enabling clients to purchase at the click of a button and with a variety of payment methods. E-commerce businesses come in a variety of forms, and the model that they use determines how they come up.
As previously said, organizations can select from a wide variety of models for their online store. The principal types are:
1.1 Business-to-Business (B2B)
This type of model incorporates two companies or businesses trading between them, as suggested by its name. Typical wholesalers and manufacturers who deal with retailers typically participate in such trades.
1.2 Business-to-Consumer (B2C)
Second, we have a model of this kind that addresses the retail elements of online shopping. Internet-based consumer product and service sales are one illustration of this. The customer can now view their prospective purchases in-depth before making the purchase thanks to this facility. The business or company delivers them after the order is in place.
We have already stated that this type of business is preferable for customers to traditional retail. This is because they have access to information that helps them make informed purchases.
1.3 Consumer-to-Business (C2B)
We have C2B after C2C. The second type of model (Business-to-Consumer) we said is exactly the reverse of this type. This kind of business model gives end users the chance to sell their goods or services to other businesses, as suggested by the name. For projects based on crowdsourcing, this approach is common.
1.4 Business-to-Administration (B2A)
B2A is next-to-last on the list. With the aid of this approach, corporations and enterprises can bargain with the government. Through a main website, they make it possible for information to be shared. It provides a firm with a platform to compete for possibilities presented by the government, including auctions, tenders, application submissions, etc.
1.5 Consumer-to-Administration (C2A)
Finally, there is this kind of model. Consumers who seek information about public sectors or provide comments should use a C2A portal. The government administration and authorities receive the posted requests and comments directly. You use them in the following areas:
Distribution of information.
Distance education
Payment of statutory fines.
Submitting tax returns.
Requesting appointments, learning about ailments, paying for medical services, etc.
2. Apply for an ecommerce license Dubai
Building an e-commerce business in Dubai is not difficult, but you must abide by the rules and the legislation. You must apply for an e-commerce license in Dubai if you wish to start an e-commerce business. This permit is issued by the Department of Economic Development (DED) in Dubai. If you want to obtain this type of license, you must follow a process.
The Emirates has 9.89 million daily internet users, or 99% of the population, according to GMI study. As a result, this aspect, along with others like a generous tax environment, makes Dubai an ideal location for you to start an online store. Therefore, the requirements for an e-commerce license Dubai are as follows:
The next stage for an UAE ecommerce license is requesting it after the previous processes. This license is issued by the Department of Economic Development (DED), as was previously stated.
You must pay the DED about AED 10,000 ($2,722) for the creation of a mainland corporation. You spend this to register a trade name, get your application approbation, and get your license.
On the other hand, if it is a free zone, you will need to check with the appropriate authorities for the license. Your company's operations will determine what kind of license you receive.

2.1 Select the legal structure
You must first choose the organizational structure your business will use. Simply put, you will choose if you want to establish an LLC, one-person business, parent company branch, representative office, etc. Due to their benefits, LLC creation and branch offices are the most popular of them in Dubai.
2.2 Pick a location
The second step is choosing your location. This refers to the jurisdiction in which you intend to get your license, not a specific geographic area. Dubai has two distinct legal systems: the free zone and the mainland.
You can own 100% of your business in a free zone. On the other hand, Mainland previously required a local sponsor to hold at least 51% of the company. Today, however, it is not necessary, therefore both sites permit 100% ownership of the business.
2.3 Register your trade name
After deciding on the site, you must establish your actual presence. You will first select a trade name for your business. Make sure to pick a name that is simple to remember. This name makes it simple for customers to find your legal entity online. To avoid legal issues, you must ensure that your company name is distinct from those of other businesses.
2.4 Apply for the initial approval
A NOC (No Objection Certificate) from the officials is known as an IAC (Initial Approval Certificate). They provide it to you so you can launch your enterprise. It has a six-month expiration date and people cannot renew it. Subsequently, you can file an application for it along with your trade name.
2.5 Write the Memorandum of Association
Memorandum of Association, or MOA. Together with your sponsor, you will draft it and present it to the DED. This note can be typed by any law firm. The agreements and ownership splits with each of your partners must be specified.
Only if you choose to establish your business on the mainland is this step required. However, you can skip it if you put it in the free zone.
2.6 Register your office
The next stage is to establish your physical office; this is a requirement set forth by the UAE government. Thus, you will not be regarded as a legal entity if you do not.
2.7 Last approval
Following the completion of the above stages, you will receive your Dubai e commerce license. But keep in mind that it will take you 1–7 business days to receive it (it depends on the authority).
2.8 Import and export
To obtain an importer's code, you must establish your company with one of the ports or customs administrations. Customs duties on imported products to the UAE are 5%. However, businesses that were founded in a free zone will not require it. This is due to the fact that they have to deliver the good or service inside the designated free zone.
2.9 Open a bank account
Finally, you must register a corporate banking account after establishing your business and receiving your Dubai e-commerce license. Since all that is required is selecting the bank that best meets your needs, the process is pretty straightforward.
3. What are the types of ecommerce Dubai licenses?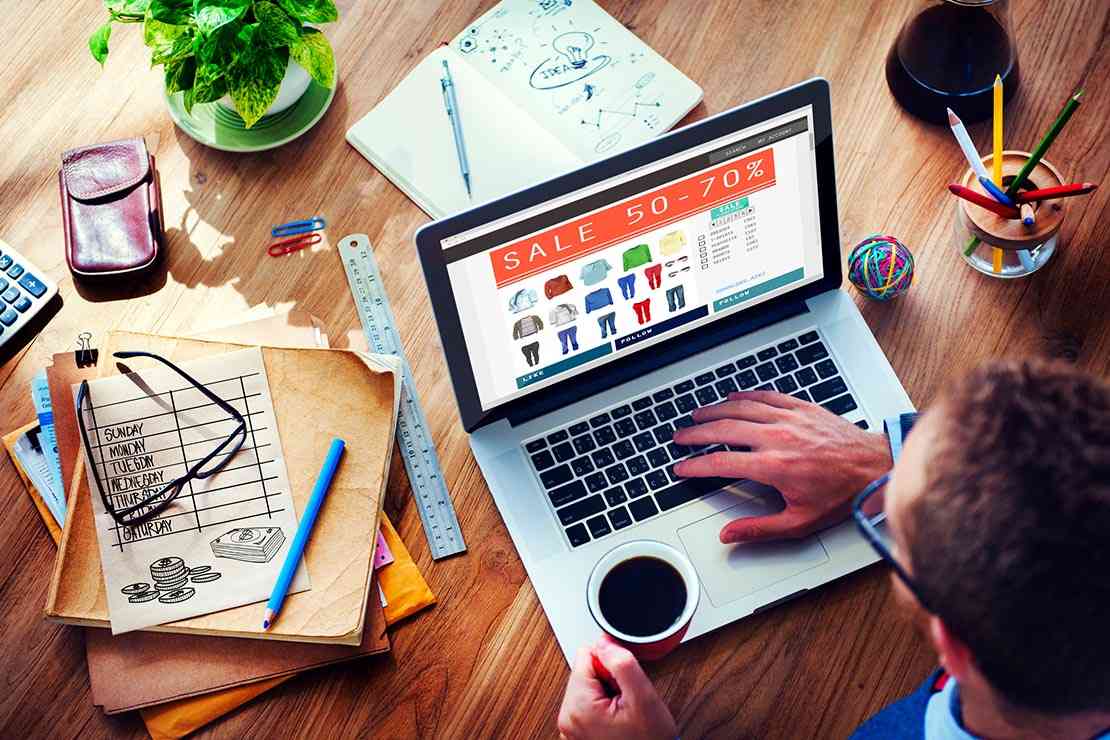 In the United Arab Emirates, there are various Dubai ecommerce license types. Dubai principally provides three different types of e-commerce licenses. Depending on your country of residence and line of work, you can choose from these licenses.
The three categories of e-commerce licenses in Dubai are as follows:
The Department of Economic Development oversees the e-trader permit in Dubai, which is exclusively available to nationals of the UAE and the GCC who reside in Dubai. A single ownership is required to obtain an e-trade license. With this license, you cannot create a store or have a real office space.
Another e commerce licence Dubai that is available to non-UAE citizens is the portal license. With a license for a portal that connects buyers and sellers, you can launch an online business in Dubai. A listing website that offers products, services, or reservations is likewise the perfect candidate for a portal license.
When you submit an application for commercial organization in the mainland region, the fee for a portal permit is relatively low. Keep in mind that the price of a Dubai e commerce license varies depending on your company's needs.
The Dubai Economy introduced the virtual company license, which enables foreign investors and non-Emirates residents to conduct business operations in the territory. Nevertheless, this license is only applicable to three industries: computer programming and related services, designing, and printing and advertising-related services.
4. Benefits of acquiring an e commerce license UAE
Ground of operation is free
UAE gives entrepreneurs freedom to set up their firm or corporation. It also has three operating grounds with each ground housing a distinct kind of business. Offshore, free zones, and mainland are these three zones. People who are interested in establishing their business must follow the legal procedures specific to each of those zones.
Numerous facets of everyday life are changing as a result of the daily advancements in technology, and the market is no different. The UAE has made significant progress in integrating technology into every aspect of business. This presents several business prospects for investors and entrepreneurs.
Additionally, it enhances the advantages of beginning an e-commerce firm. Dubai Techno Park Free Zone and Dubai Internet City are two further separate free zones that are specifically designed to help these kind of start-ups.
Simple corporation creation
The UAE has simpler regulations for your company's formation than other nations. This is due to the fact that they are designed to draw in international investors and business owners.
If you own a business in the UAE, you do not have to pay any personal taxes. This implies that no additional taxes are necessary for the running of your business. The government has implemented a 5% VAT (Value Added Tax) in an effort to find new revenue sources.
Obtaining a company license is simple
As was previously indicated, you will need a particular business license to establish and run your business operations. However, as was seen in the earlier sections of this essay, obtaining a UAE e commerce license can be quick and uncomplicated.
5. How can Connect Resources help you?
E-commerce is dominating the industry, and UAE's shifts in that direction have only served to accelerate this trend. In contrast to other nations, Dubai makes it simple to obtain an ecommerce licence Dubai. Because it offers so many advantages, you should look at ways to launch your own e-commerce firm.
However, it might be challenging to launch a firm without any prior experience or knowledge in ecommerce in Dubai. In order to take the steps necessary to create an e-commerce business, it is preferable to have a business partner by your side. Connect Resources, a company with many years of market expertise, assists you in achieving that objective. Let us take care of the tiresome task. Obtain the following HR services with our support:

Do you need support with your e commerce license Dubai? Get in touch with us now! Send us an email at contact@connectresources.ae or give us a call to schedule a meeting at +971 43 316 688.
If you are seeking for work in the UAE, you can also register on thetalentpoint.com. You can upload your resume there and search for new job openings. Send us your requirements at contact@thetalentpoint.com to learn more.