The Ministry of Human Resources and Emiratisation (MOHRE) has established a variety of trademarks intending to offer an outstanding service to UAE residents and citizens. One of them is Tasheel.
In this article, you are going to learn more about Tasheel UAE. You can find out the different services you can get access to and how to file a complaint. Let us observe:
What is the Tasheel service centre
What services does Tasheel offer
How to file a complaint through Tasheel
When can an employee file a complaint through Tasheel
Why Tasheel
How many Tasheel centres are there in the UAE?
Get to know Tasheel's working days and timings
1. What is the Tasheel service centre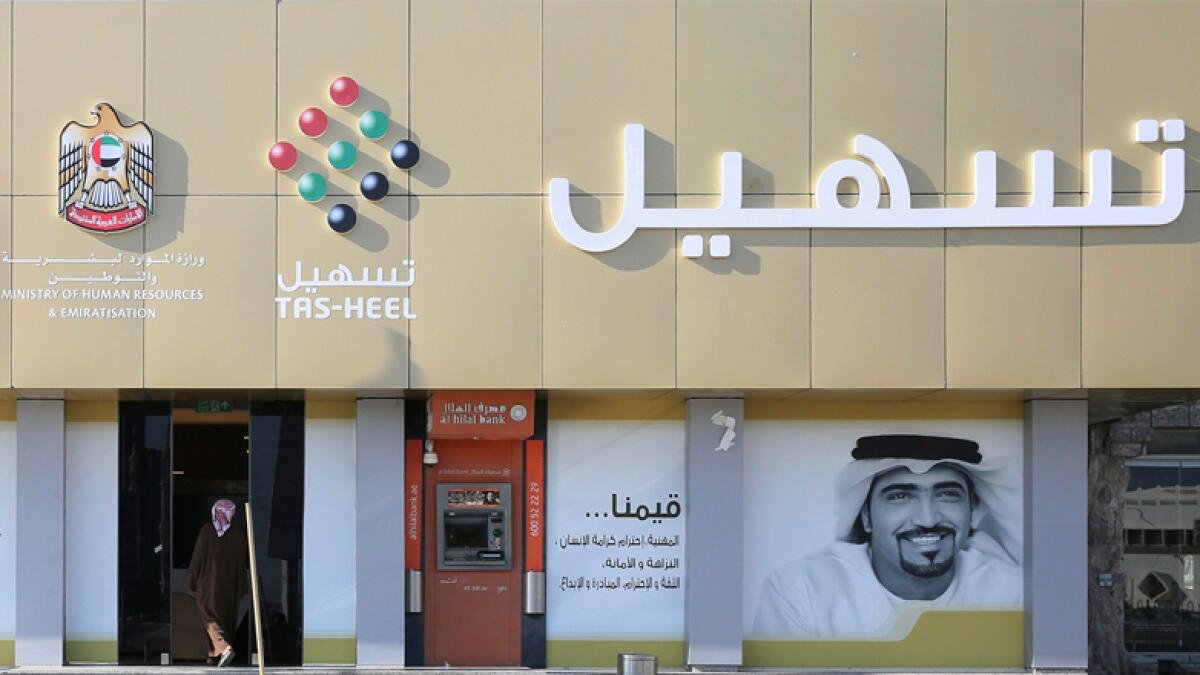 The UAE is known for being a place where employers can carry out strategic workforce planning given that there are thousands of expatriate professionals looking to land a great position.

In fact, it is estimated that at least 80% of the UAE's population is comprised of expats. They come from all around the world, and even employers look to hire professionals from India, Pakistan, Bangladesh, and many other countries.
Due to the diversity of the UAE workforce, and the increasing implementation of globalization that lead to talent relocation in Dubai and across the Emirates, the UAE Authority deemed it necessary to start regulating labour processes.
Therefore, the Ministry of Labour UAE established a set of guidelines and procedures that both employees and employers have to follow.
Thus, as per the UAE Labour Law, the UAE decided to streamline it by creating a comprehensive platform named Tasheel.
In this regard, the Tasheel meaning is very interesting. It is a Muslim boy that means "Easy", as a noun it means "assisting or making easier the progress of something".
And that is precisely the aim of the MOHRE with tas heel, to simplify labour processes and allow individuals to access useful services through a comprehensive platform.
Tasheel Dubai covers the entire spectrum of application processes, transactions, reports, and much more. In relation to the advantages of Tasheel services are the following:
Government-backed system.
Simplifies labour-related processes.
Employers and employees can use it.
It encourages a paperless environment.
It allows online payments.
Users can carry out several transactions with the MOHRE.
2. What services does Tasheel offer
The services offered by Tasheel can help you solve your issues. The best part is that you can get access to more than 15 labour-related services, such as the following:
Schedule a Consultation Call with our expert
Let our experts help you find the Best Solution in Middle East
2.1 Labour card services
When it comes to labour card services you can carry out the following transactions:
2.1.1 New labour card
Apply for a Labour Card for the first time. However, you can only access this service if you are an employee with a valid labour contract and if you have passed your medical fitness test.
2.1.2 Labour card modification
If by any chance you want to modify the information contained in your existing labour card, such as your salary, nationality, or occupation, you can do it by accessing this service.
2.1.3 Reporting lost labour card
As a UAE Resident, you must be very careful with your documentation. However, mistakes can happen, and if you have lost your labour card you can get another one.
You just have to apply for a replacement of your lost labour card.
2.1.4 New mission card
In case you want to apply for a new mission card, you can access Tasheel and apply. However, you must have a valid labour contract and your medical fitness certificate.
2.2 Additional ungrouped services rendered by the Tasheel:
By accessing Tasheel, you can carry out a variety of tasks related to the following services:
2.2.1 Sponsorship transfer
When you are switching from one job to another, you need to carry out the sponsorship transfer from your former employer to your new one.
2.2.2 Company licence renewal
If your Company's license is getting near its expiration date, you have to renew it. You can do it by accessing Tasshel and selecting the service "Company License Renewal".
2.2.3 Nawakas
Nawakas is the term used for "missing". So, in case you are missing one or more documents from your application for a Labour Card or Work Permit, you can use this option to submit the missing documents.
2.2.4 Employee's Salary certificate
Get the salary details of a specific employee by accessing this service. This is required when the MOHRE requests more information from the employer about a worker.
2.2.5 Online work permit cancellation
An employer can cancel the work permit of an employee if he or she is no longer in service.
2.2.6 Cancellation of new labour contract application
If the employer, during the Labour Contract Application has provided erroneous information or said information requires rectification, they can cancel it. By doing so, the system will cancel the application in an hour. After that, the employer can submit a new application.

2.2.7 Company list of employees
The company can get a report of the employment and personal details of its employees. Also, it can get the number of workers registered and working for the company.
2.2.8 Expired labour card list
With this report, the company can get all the invalid labour cards that are registered under it. This can refer to labour cards that are expired or cancelled.
2.2.9 Labour card information
By entering the labour card number, the system provides basic and detailed information about the labour card of a specific employee.
2.2.10 Owner role information
This report provides information about the owner or sponsor of a company duly registered at the MOHRE. All the trade licenses and their respective validity registered under the owner's name will be detailed in this report.
3. How to file a complaint through Tasheel
Filing your complaint is very simple. Anyone can do it through Tasheel, you just have to follow the next steps to file it online:
Go to the MOHRE Website.
Select the option of "Register Labour Complaints."
Specify your complaint type.
Enter applicant type, work permit number, and Unified Number UAE.
Provide the details of your complaint.
If you have any evidence, attach it.
Submit your complaint.
After that, the MOHRE will contact you within 48 hours to start the dispute resolution.
If you do not want to file it online, you can do the manual filing as per the next procedure:
Go to the nearest Tasheel Service Centre and take your passport or your Emirates ID.
Request to file a formal complaint.
Provide your correct phone number.
Get a complaint application number on your phone.
You will receive a verification call from the MOHRE.
Once you get your appointment, you have to visit the MOHRE representative and work on the dispute resolution.
4. When can an employee file a complaint through Tasheel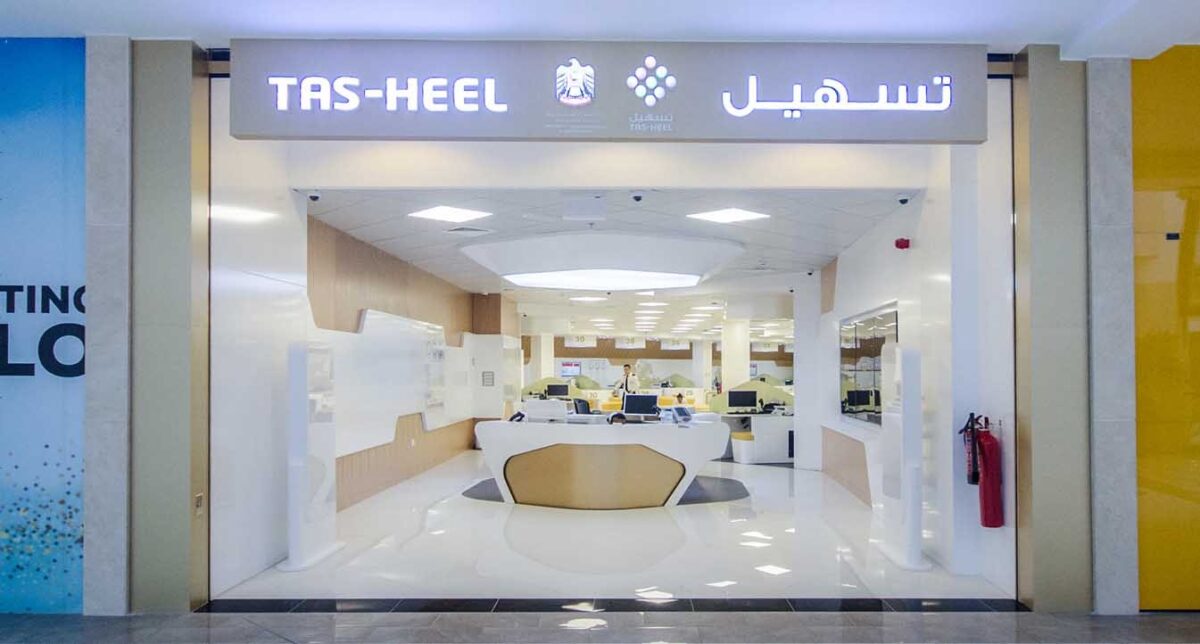 As an employee, you must know that you are protected by the MOHRE in case you face an issue with your employer. In some cases, it may happen that the employer is not following the law.
For example, if your employer delays visa cancellation, or perhaps you have provided a contract non-renewal letter and the employer is not accepting it, or in any other case, you must know you can file a complaint through Tasheel.
If you feel your employer is violating your employee rights, you can file a complaint for any of the following reasons:
Late payment of salaries or withholding commissions and/or salaries.
Illegal retention of your passport.
Incorrect calculations.
Arbitrary termination.
Others.
5. Why Tasheel
Perhaps you may be wondering why to use Tasheel to get access to labour-related services. The truth is that it is a great platform that does not involve third parties. Therefore, it ensures your safety. Nobody else is going to handle your data.
However, if you do not want to use online services, you can always go to the yas center Tasheel to request support. The best part is that there is a Tasheel typing center near you, regardless of the Emirate where you are residing.
You just have to find out the Tasheel timing Sharjah so you can go and receive a hands-on service.
It has government service specialists that can provide a great solution. Since they know the UAE Labour Law they can help you with your concerns. For example, you can know when an employee can leave a job without notice or ask if it is legal for your employer to retain your visa or not.
Also, with Tasheel you can get a service adapted to your needs. You can save time and effort, and track the progress of your processes.
6. How many Tasheel centres are there in the UAE?
It is worth pointing out that the center services are not only accessible online. This means that the MOHRE has allowed the private sector to set up Tasheel Service Centres that can offer great support.
Thus, there are service centres in Tasheel Abu Dhabi, Tasheel Sharjah, Tasheel Ajman, and many more.
Thus, it is possible to find a Tasheel near me, and enjoy hands-on customer support from experts.
In these service centres, employers and employees can get additional services to those available online. So, individuals can get adequate counsel and dispute resolution, which is very helpful with employment issues in the UAE.
According to the latest information, it is estimated that there are 78 Tasheel Service Centres across the UAE. This means that there are more than 2.200 counters for customer service.
The different centres are distributed as follows:
6.1 See the Tasheel Centres in Abu Dhabi
In Abu Dhabi, you can find 20 Tasheel Service Centres. Out of these, the most popular is yas Tasheel.
Some of the locations are Al Wahda Mall, Marina Mall, Al Raha Mall, and others. You can use the Tasheel Abu Dhabi contact number to ask your questions before going to the place too.
6.2 Get to know how many Tasheel centres are in Dubai
Since Dubai is one of the main destinations for expats, it is expected to have major Tasheel Service Centres. Some of the most popular are Tasheel Business Bay and Tasheel Muraqqabat.
However, you can find service centres at Oud Metha, Deira, Al Barsha Mall, Al Qouz, and many other places. In total, Dubai has 32 Tasheel Service Centres.
So, if you are in Dubai World Central, you can find a service centre near your location to solve your matters.
6.3 How many Tasheel Centres are in the other Emirates
If you want to file or track a complaint in Sharjah Labour Office, you have to know that there are 11 Tasheel Service Centres in this Emirate where you can get counselling and advice. Make sure to know the Tasheel sharjah timings before going.
In Fujairah, there are 4 Tasheel Service Centres, and in Ajman, Umm al Quwain, and Ras Al Khaimah, there are 3 Tasheel Service Centres on each.
7. Get to know Tasheel's working days and timings
If you want to visit any of the Tasheel Centres in the UAE, you need to know the Tasheel timing.
Generally, the Tasheel working time across the UAE is from Saturday to Thursday, thus they work six days a week. The Tasheel timings in Dubai, are the same as in any other Emirate, like the Tasheel sharjah timing and others.
So, the Sharjah Tasheel timing, and for all Service Centres across the UAE is from 08:00 a.m. to 08:00 p.m.
In case you would like to contact the service centre during the Tasheel Dubai timings, you must know there is no dedicated phone number.
You can contact the centre by the following:
Toll-free number: 800-60
Email: scd.director@mohre.gov.ae

If you want to learn more about the different services you can get access to in the United Arab Emirates, you have to visit our blog. Here you will find complete guides about ICA Smart Services in UAE and TRN Verification in Dubai.