Finding jobs in UAE could be difficult if you don't have the right tools, whether you're an experienced worker or a recent graduate. The UAE is one of the most popular destinations for job seekers since the job market offers several opportunities in a variety of industries. So, if you feel lost and need some help to start your job search, there are some strategies you can apply and here you can also consult Recruitment Agencies in Dubai.
In this article, you're going to learn everything you need to know about how to find a job that suits your qualifications and abilities without wasting your time by applying some of the best tips available for job seekers. Let's observe:
The best strategies to find jobs in UAE
Update and improve your CV
Use your social networks
Search for career portals in companies' websites
Apply based on your skillset
Prepare for your first interview
Be productive
1. The best strategies to find jobs in UAE
Since the United Arab Emirates is a place where many expatriates are looking to work and develop their careers, many of them are trying to find jobs in the UAE for foreigners. If this is your case, you have to compete with several other applicants that are also looking for their dream opportunities.

For this reason, you have to be prepared on how you can shine as a candidate so you get selected for an interview. There are many interesting strategies and tips you can read and apply to increase your chances of landing the perfect job.
Learn more about an interesting feature you have to know to find jobs.
1.1 Why should you know about strategies to find a job?
Since there's a shortage of available jobs in UAE, it's becoming harder to find something that you may like as a professional, so it's best to apply all the tools useful to achieve what you have in mind. It can be frustrating and disappointing to apply for several vacancies and get no callbacks.
Considering making a well-structured plan with a goal in mind is the best way to get you closer to your desired job. Let's observe why you should learn about tips to find a job:
It helps you define your professional brand and to prepare yourself for interviews
It saves you time and effort since you'll be able to focus on other aspects
It ensures you apply the best practices as a candidate and to be attractive to employers
Getting Help for Best Recruitment Agency in dubai
Perhaps you're an experienced worker and you have considered changing your job because you're not happy where you are right now, and these tips also are helpful for you. But, you should also learn about how to determine if it's the perfect time to change your job or if you should wait.
Learn more about the signs that indicate you should move to another job.
2. Update and improve your CV
Your CV is your best tool to find jobs in UAE, and you have to understand that it's the perfect advertisement for you as a professional. You can write your CV or you can request a consultant or a professional agency to help you improve it.
Keep in mind that an outstanding CV isn't enough to find a great job, you still have to follow some tips that are going to put you a step closer to your dream opportunity and Apply for a freelance Visa Dubai so don't doubt it and start following the advice from professionals that have found a job in the UAE.
Learn more about the best tips for candidates when searching for a job.
2.1 What are the characteristics of a great resume?
Whether you're looking for jobs in UAE for freshers or for experienced professionals, you have to continuously update your CV so it can stand out among the other ones. How can you be sure your resume is a great one? Let's observe:
It's a comprehensive summary of yourself as a candidate
It should highlight your strengths, experience, and skills
It should be organized in a way that grabs the attention of the employer
It doesn't have unnecessary information
It should be easy to read
3. Use your social networks
Social media has become a perfect tool to find jobs in UAE since it helps connect employers and employees easily. You have to use it to your advantage so you can stand out from the other candidates.

How can you use your social networks to find a job in the UAE? Let's observe:
Create an online resume that you can link to your different profiles
Search for companies' profiles to get to know them
Publish relevant information related to your field of expertise and your industry to get more views on your profile
Join groups and active pages related to your career
Have professional profiles on LinkedIn and Facebook where you post regularly about your knowledge
If you're not in the UAE but you're interested in finding a job there, you still can apply and expect to get selected. But, you need a working Visa to be able to work in the country, and Connect Resources can be your best ally to help you process all the paperwork thanks to our great team of specialists.
Learn more about the Visa and Government Service offered by Connect Resources.
3.1 Why should you get active on LinkedIn?
Among the several social networks that exist, LinkedIn stands out as the best one to find jobs in UAE for foreigners since it's a great network to follow companies and people that match your interests and that belong to your industry.
It's not enough to have a profile, you have to be active and have strong participation in the discussions. Why is LinkedIn a great tool? Let's observe:
If you complete all of your information you get an "All-Star" Ranking which will make you stand out
You can attach your resume to the summary section so the potential employers can check it
You can blog about your passions and knowledge to attract potential employer's interest
You can be approachable and do the follow up for the applications you have made
You can connect with the job posters
4. Search for career portals in companies' websites
Many companies have their career portals within their websites where you can look for jobs in UAE, and this is a tool that many candidates don't know. It's even better to apply from there than to use third-party websites.
You can additionally email the HR department directly and it's a great way to do the follow up of your application. How can you use the career portals appropriately? Let's observe:
Take your time to submit your application
Be very detailed about your experience and qualifications
Track your application once you've sent it
If you're a fresher you may have considered searching on the job and career portals, however, there are some additional strategies you can include in your job search plan since as a recent graduate you have to compete with other young professionals or if you are failed and confused you can contact Top Recruitment Agencies in Dubai.
Learn more about the guidelines for freshers on how to look for a job in the UAE.
5. Apply based on your skillset
Applying for jobs in UAE could be a long process if you don't know how to do it, and if you don't get a quick answer you may get discouraged. For this reason, you have to apply only to those vacancies that are the perfect match for your skillset.
How can you do it? Let's observe:
Don't focus on salary package or other allowances without having the required skills to carry out the job
Check the qualifications required to do the job and apply if you fulfill them
If some experience is required and you don't have it, don't apply for it
5.1 Why should you apply to roles that suit your skill set?
Finding jobs in UAE for freshers is not an easy task, and if you make mistakes could even take you longer. So, why should you apply for those vacancies that are suited to you? Let's observe:
It helps you to focus on those jobs that you have high chances of being shortlisted
It avoids being put in a blacklist by the company's HR Outsourcing since oftentimes they don't like candidates that apply for a job that isn't suitable for them
If you apply for a role that doesn't suit you, you'll look like a person who lacks direction
If you're a professional that has some expertise in a specific field, like IT Outsourcing, you have the chance to apply for a position that matches your knowledge so you have to focus on the strategies to search for a job that will be the best for you.
Learn more about the best advices to find an IT job in the UAE.
6. Prepare for your first interview
Once you have applied to several jobs in UAE, you have to begin your preparation for the interviews since it's never too early. Preparing yourself for the interview could help you make it to the second round of interviews and even land the job.
Finding a job in the UAE can be complex, and if you don't include the follow-up in your strategy you can be losing a great opportunity. You can use LinkedIn to continue communicating with potential employees, to do the follow-up, and to continue searching for new job openings.
7. Be productive
While you're doing your search and you're preparing yourself for the perfect job you don't have to waste your time, which means that you have to continue being productive. Don't spend the days sitting in the couch waiting for a call, get up and do something that helps you become the perfect professional.
7.1 How can you be productive without a job?
Living without a job could be hard, but don't lose heart and continue doing what you love and preparing yourself to learn new skills and you also go for Dubai Remote Work Visa. What can you do to stay productive? Let's observe:
Learn new skills that could work for your career by signing up for a training program or something similar
Do things that interest you and that make you feel fulfilled as a professional
Relax and take your time to do things that you love so you don't feel stressed out
Never stop learning, use your time to learn something new
You can continue being productive and at the same time still focus on searching the best opportunity for you. If you contact Connect Resources and become part of our database, you have the chance of being selected when an opportunity that matches your abilities is open since our recruitment service is highly effective.
Learn more about the Recruitment in Dubai Service offered by Connect Resources.
8. How can Connect Resources help you with your job search?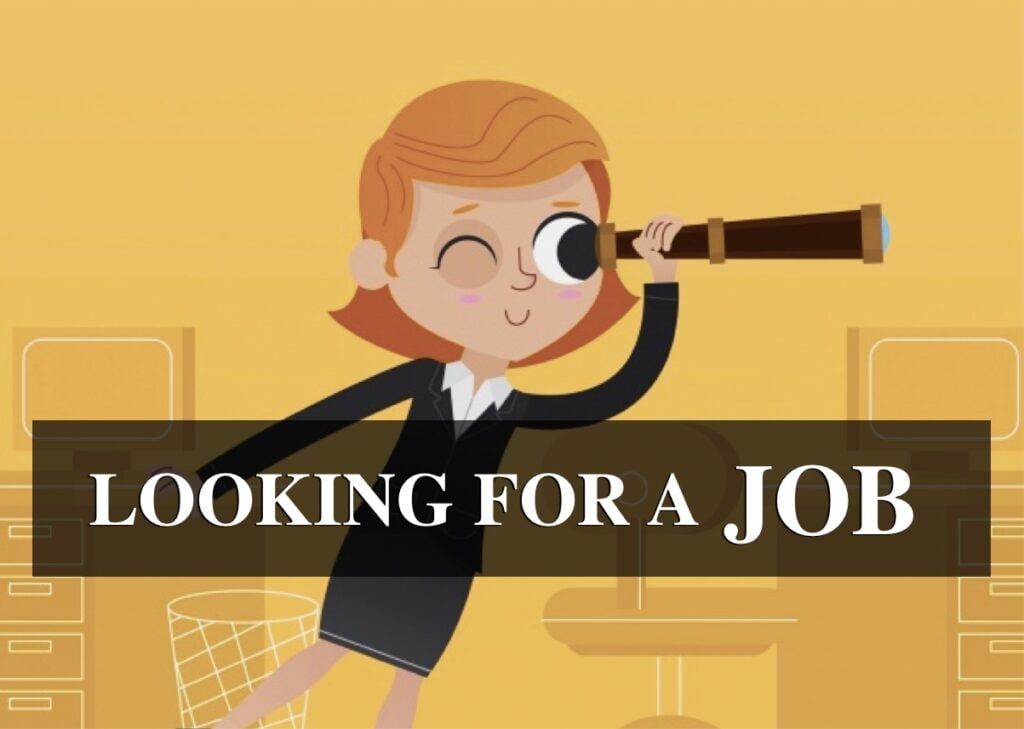 Once you know there are many tips you can include in your job search strategy, you realize that you are one step ahead of your competition, but there's still one more extra help you can get. You can contact Connect Resources to get assistance with job seeking.
In Connect Resources we have a vast pool of talent and you can be part of it so you can get selected when one of our clients is looking for a worker with your skills and knowledge. We have worked with several companies in a variety of industries so you have great chances of finding your perfect job.
Would you like to contact Connect Resources to help you with your job seeking needs? You can call at +971 433 166 88 or send an email to contact@connectresources.ae, and you'll talk to one of their representatives that will gladly answer all of your questions.