Millions of tourists visit the Kingdom of Saudi Arabia every year. This because of its breathtaking desert landscapes, cutting-edge modern destinations and diverse cultural heritage. Due to Saudi Arabia's proximity to the UAE, Emiratis can travel there for both short weekend getaways and extended holidays. However, to go there you must have a visa, which means that you must know how to obtain your Saudi visa for UAE residents.
In this article, we will be talking about the latest updates for the Saudi visa for UAE residents. Obtaining the Saudi visit visa from UAE will allow you to visit the KSA and make the most out of this experience. It does not matter if you are an Indian resident of the UAE, you can also go through this process and obtain your visa.
Saudi Arabia visit visa for UAE residents latest update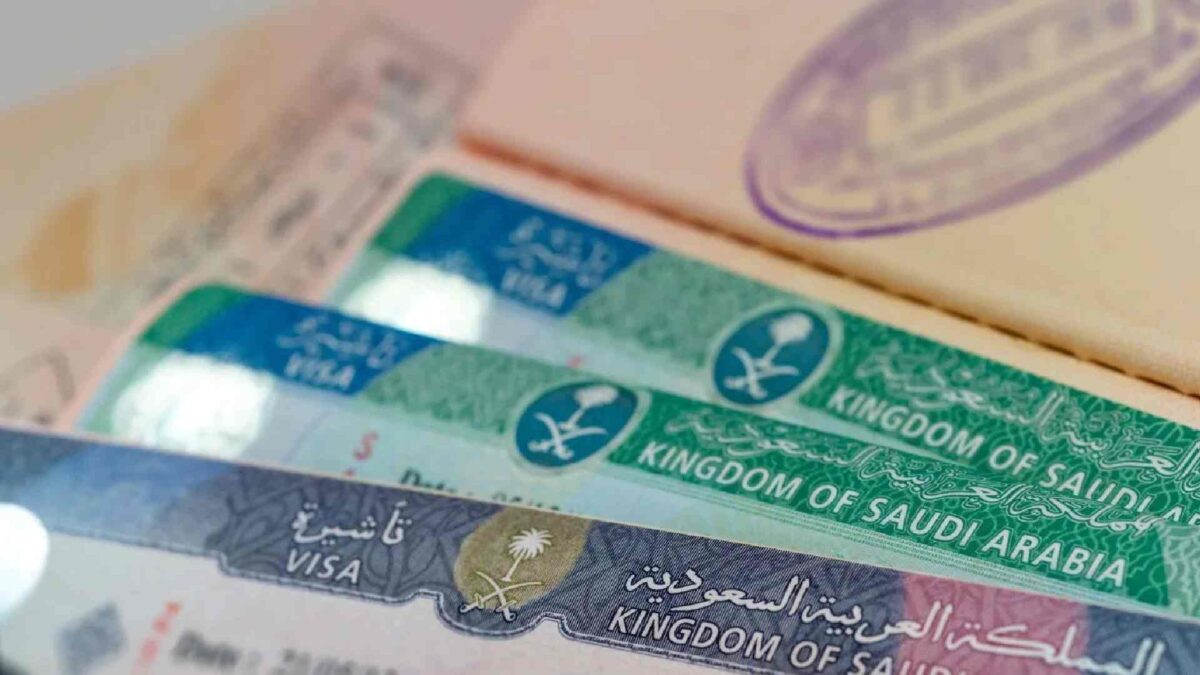 Saudi Arabia recently released a major announcement about the process of getting visas from its missions in seven nations, including the United Arab Emirates. The Saudi government recently declared that it was going to replace traditional passport stickers with QR codes for information reading reasons.
According to Ministry of Foreign Affairs orders, this new restriction has been applied in Saudi missions in the United Arab Emirates and six other countries since May 1st. This step is consistent with the Kingdom's continuous efforts to digitize diplomatic services and simplify the process for applying for different kinds of visas, including the business visa, work, residency, and visit visas.
UAE residents need a visa to visit Saudi Arabia?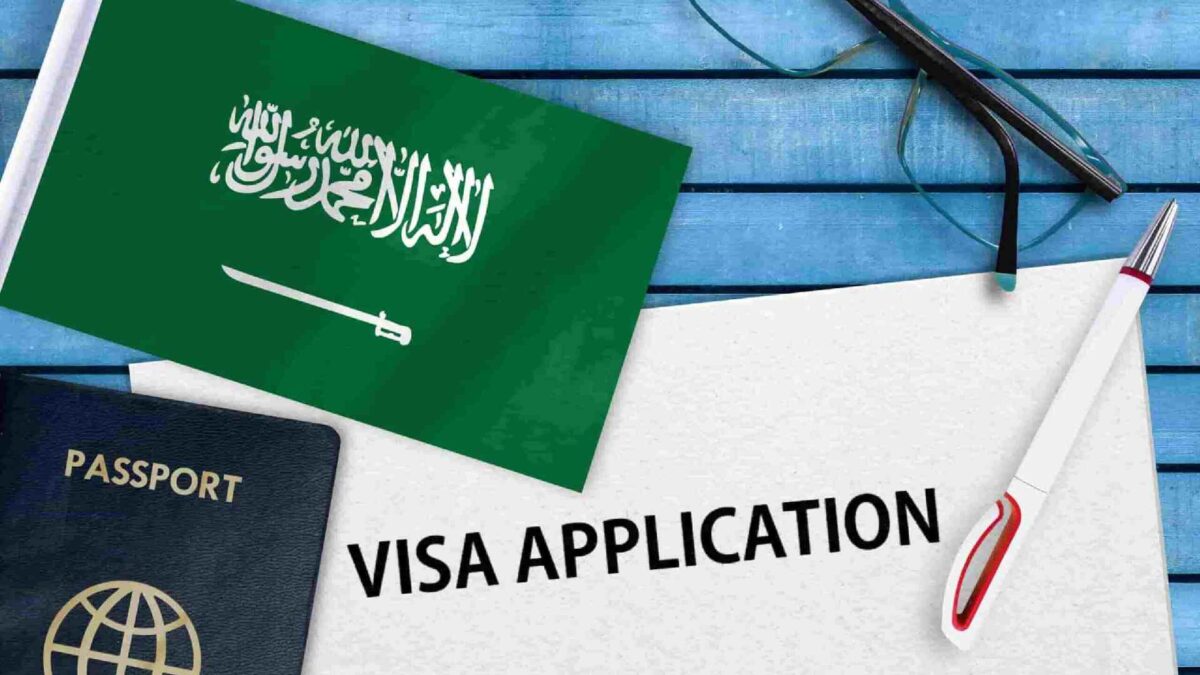 Prior to 2019, Saudi Arabia was the only country in the world that did not allow tourists. The Saudi government launched the Saudi Arabia eVisa program in September 2019. Therefore, enabling residents and nationals of the GCC and citizens of 49 other countries to obtain a visa to Saudi Arabia swiftly.
Just like nations like Oman, depending on their nationality, UAE citizens may need a visa to enter Saudi Arabia. The Saudi government permits GCC nationals, including UAE citizens, to enter the Kingdom without a visa, using of National ID cards. Other nations living in the UAE, however, could require a Saudi visa in order to travel there.
For example, a Saudi visa for Indian residents of the UAE is one of the necessary prerequisites for entry if you are an expat living in India and wish to go to Saudi Arabia.
Types of Saudi visit visa for UAE residents
Regardless of their occupation, expat residents are able to apply for a Saudi visit visa for UAE residents. This, through the Visit Saudi web platform for tourism and Umrah. The following categories of Saudi visas are accessible to UAE citizens:
Multiple entry visa
Saudi multiple entry visa for uae residents is available. You may use it to go to Saudi Arabia as frequently as necessary for as long as it is in good standing. However, you must limit your stay to the maximum permitted each time.
Citizens of 51 nations are eligible for a Saudi e visa for uae residents, under Saudi Arabia's visa regulations. The maximum stay for a multiple-entry visit visa is 90 days, and it is valid for a year after the date of issuance.
The Saudi Arabia eVisa does not require much effort to obtain. The majority of the paperwork and data you need is probably already in your hands. The following items are necessary for the online application procedure:
Valid passport.
Headshot pictures.
Email address.
UAE residence visa.
Business Visa
You require a business visa if you are traveling to Saudi Arabia for professional reasons. This includes attending conferences, meetings, or other activities. This visa may be valid for one or more entries.
If you want to obtain this Saudi visa for UAE residents, you must provide the following requirements:
Valid passport.
Headshot pictures.
Electronic invitation letter.
Employment verification letter. (If necessary).
UAE residence visa.
Personal Visit Visa
A new entrance visa known as the Personal Visitor Visa has been introduced by the Kingdom of Saudi Arabia's Ministry of Foreign Affairs. Foreign citizens can enter the Kingdom with this visit visa if they get an invitation from Saudi friends or colleagues.
The requirements for this Saudi visa for UAE residents include:
Valid passport.
Health insurance.
Visa referral note.
Minors traveling alone must provide a certificate from their parents or tutors.
UAE residence visa.
With this particular visa, holders will be able to:
Freely visit the KSA.
Travel through the region.
Visit religious sites such as the Prophet's Mosque that locates in Madinah.
Perform the Umrah.
Be a part of the different cultural events that happen all across the Kingdom of Saudi Arabia.
Tourist visa
Foreign nationals may enter Saudi Arabia for non-religious and non-business reasons using a Saudi tourist visa. The electronic Saudi Tourist Visa is a 1-year, multiple-entry visa that enables visitors to stay for up to 90 days. It does not include other activities, such as studying, and only covers travel-related activities and Umrah (outside of Hajj season).
Likewise, the requirements for this Saudi tourist visa for UAE residents are the same as the multiple entry visa.
It is important to note that when requesting the visa, there must be a fee payment. The visa fees are SAR 300, plus the insurance fees. Also, applicants must have in mind that these fees are non-refundable in the case of rejection.
Obtaining this visa can be difficult for some UAE residents. However, they can hire visa services in Saudi Arabia to obtain the necessary support and obtain the proper Saudi visa for UAE residents. Therefore, with this type of support you do not have to go through the visa application process by yourself.

Also, if you want to learn more about Saudi Arabia and the way you can establish a subsidiary and do business there, you can go to our insights section.