All companies must establish the payroll approach that suits their needs, so they can have peace of mind that everything is running smoothly. In these cases, most businesses can choose to have a centralized or decentralized approach, depending on their specific requirements. Deciding correctly between centralized and decentralized payroll benefits organizations in different ways. Let us find out what these advantages and possible challenges are.
In this article, you will be able to see what each of these processes means and what it involves within companies. Likewise, you will be able to know the benefits and challenges of each one, so that you can make an accurate decision in this regard. 
What is payroll?

What are the types of payroll processes?

Decentralized payroll benefits

Centralized payroll benefits

Centralized vs. Decentralized payroll: Which one should you consider?

How can we help you get the best payroll benefits for your business?

1. What is payroll?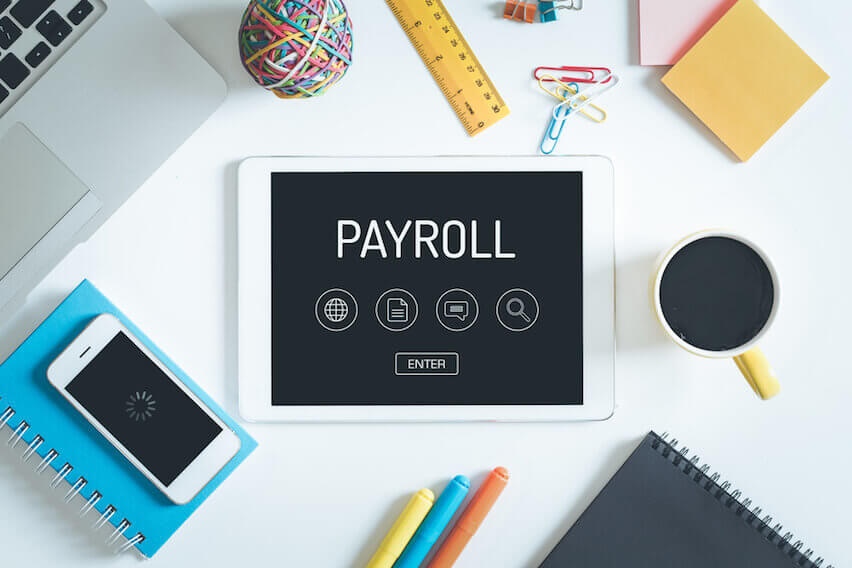 Payroll is a process used for the payment of wages to employees of a company. It usually starts with creating a list of workers to be paid and recording those payments. Also, the payroll management process needs different teams like Human Resources and Finance.
Some companies often manage all these procedures effortlessly using modern technology. In short, the process involves organizing and recording the payment of wages in the established payment period. Together, they can apply the necessary deductions such as taxes, benefits, health insurance, etc.
On the other hand, a payroll cycle is the time interval between two salary disbursements. Therefore, companies can choose to pay these salaries weekly, fortnightly, or monthly. Check out our payroll checklist.
2. What are the types of payroll processes?
Some of these processes and payroll benefits vary depending on the method applied, as well as the work platform of a company. The types of payroll methods are the following:
2.1 Centralized payroll
Centralized payroll is a system that handles all payment management processes on a single platform. At the same time, it can work regardless of the country where your company or branches are located. All data and tasks remain through a fixed, organized, and generalized system.
Many multinational corporations take advantage of this type for their payment methods. For this, there is usually a qualified staff in charge of making decisions for the entire organization. As well, they align the management processes with the local providers with which the company may be working.
2.2 Decentralized payroll
Decentralized payroll is a process where the company establishes new entities or multiple teams for this purpose. These teams may have their ways of handling their payroll systems and different platforms. At times, they tend to rely on multiple personnel decisions at a lower level than top management.
Also, they must rely on initiatives from multiple opinions, which are often inconsistent or incompatible with information. However, many companies choose to decentralize their payroll management due to cost savings and availability.
Also, outsourcing your payroll solution can happen faster than building a permanent team in-house.
3. Decentralized payroll benefits
A decentralized payroll model incorporates multiple payment management groups within an organization's headquarters. In addition, it incorporates some outsourced payroll partners in the country for each location where the company operates. This type of management has its benefits, these are:
3.1 Fewer resources
One of the challenges of centralized payroll is that the company must have a dedicated department and staff to carry out these processes. In addition, there must be an ongoing investment in the more technical facets such as hardware, employees, space, and software. However, with a decentralized approach to this process, your company avoids facing these problems.
In the same way, with a decentralized methodology, any employee can perform tasks and payroll management. Even a team that does not do tasks related to Human Resources can do it. As a result, you will require fewer resources, money, and time to perform company payment tasks.
Likewise, these payroll benefits pave the way for new investments and the expansion of the company.
3.2 Reduced system transition costs
The transition from one system to another can have high costs and hurt the finances of the company. However, with a decentralized payroll approach, it is easier and cheaper to merge compatible accounting systems. Similarly, it is implemented when problems related to an information system and management structure begin to arise.
This is why more and more companies are upgrading and expanding with a decentralized payroll process.
Schedule a Consultation Call with our expert
Let our experts help you find the Best Solution in Middle East
3.3 Reduced risks
One downside to a centralized payroll system is that when it fails, employees will not be able to receive their wages in time. Certainly, this may be just one of many risks your business could face with centralized payroll. However, in a decentralized approach, when the system fails, there is only a delay in payment to those who are under that system. 
However, the rest of the employees will be paid on time while payroll managers work things out.
When selecting a payroll approach, you need to keep in mind that your employees are only working to get paid. So delaying payroll due to a system failure can have adverse effects on the valuation of your business. In our company, we focus on your business having a payroll delivered in time and without inconveniences.
3.4 Improve employee records
Among the decentralized payroll benefits, you can find that it allows for better personnel management. Also, in this approach, each worker can check their record without having to go through a complicated process. In this way, you will not need to assign a person or hire more staff to carry out this activity.
Therefore, you will obtain a reduction in the expenses of your company in addition to obtaining considerable time savings. In this sense, our organization can offer you an effective programming system to carry out this process.
3.5 Real-time solutions
Other decentralized payroll benefits in the UAE include that employees will have better access to their paychecks. In addition, they will have a closer relationship with those who issue the payments and, thus, solve any problem related to their payments. For example, in case the employee has received a lower payment, due to an erroneous calculation of overtime.
Also, this helps senior management receive more feedback and suggestions on payroll activities. In this case, the payroll department may determine that it can improve the service with more frequent payments. Therefore, top management may consider adjustments, especially if the company is smaller and more flexible.
4. Centralized payroll benefits
Many businesses carry out their payroll tasks using a centralized system, mainly large global companies. In this type of process, employers have greater control over the costs and expenses of their companies. As an employer, this is an advantage considering that it is your main responsibility to deal with any issues or concerns in your business.
In this sense, the benefits of centralized payroll are:
4.1 Employee data protection
One possible problem with a decentralized payment system is that there may be information security flaws. For example, there may be errors in documentation, maintenance, and technology, among other consequences that can be serious. Many companies using this approach find it difficult to provide solutions to these problems.
However, centralized payroll benefits your company by helping prevent these problems with more security, payroll data protection, and control over the information. In addition to this, this particular approach can reduce the operating costs of your business, improving productivity.
4.2 Data with better organization
The above benefit associated with centralized payroll is mostly due to the better organization of stored data. This is because if your payroll system is centralized, your data will be co-located in one system or location. In this way, you avoid common drawbacks such as data duplication, inconsistency, and poor storage.
4.3 Improve access to information
A centralized and well-organized payroll allows better access to data stored throughout the organization. Therefore, all the staff, contractors, and your entire workforce can have easier access to data. Thus, activities throughout the organization can be carried out much faster and easier to carry out.
Likewise, central scheduling and processing also allow for the introduction of payroll software automation and related skills. Being specialists in payroll management, we also offer access to this type of technology to facilitate processes.
4.4 Improve process control
Because you can easily monitor data, you can have greater control of the process. This is another key advantage among the main centralized payroll benefits. For example, you can be constantly aware of salaries, benefits, deductions, overhead costs, etc. In this way, higher-level executives can make better decisions about the business and the available resources.
In this way, when you have an accurate idea of how your budget is being spent across the organization, you can see where you can improve. Then, you can make data-driven decisions about your budget and certify that all expenses are accounted for.
4.5 Process optimization
If you need to report or onboard new payroll administrators in different zones, you may encounter certain obstacles. This is because processes likely vary between each entity, such as potential payroll compliance risks. In this case, errors are common when there is an inconsistency in the processes, causing a waste of time.
However, with payroll software and integrated Human Resources systems, errors are greatly reduced. So centralized systems to which you add the necessary automation, the process is more efficient. Therefore, with consistent processes in all its entities, it is easier to incorporate new personnel.
Likewise, other centralized payroll benefits include that the relocation of employees where they need help is faster, improving costs.

5. Centralized vs. Decentralized payroll: Which one should you consider?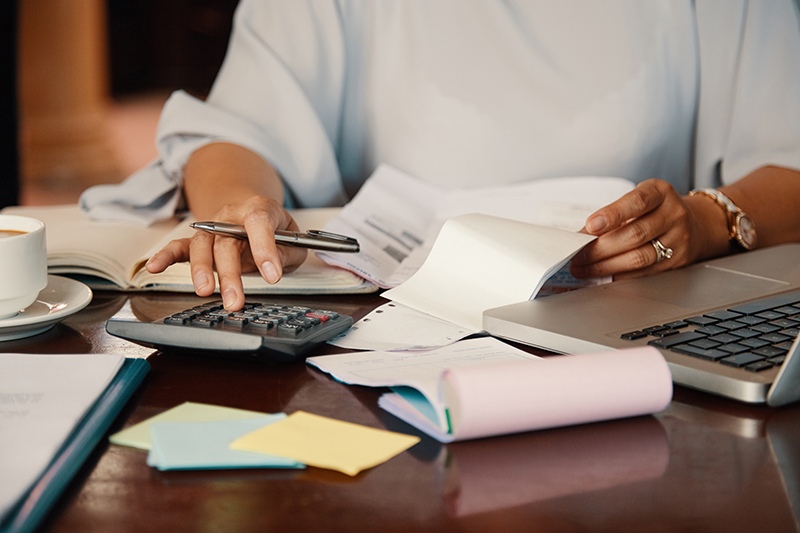 Growing your business may bring with it certain limitations if you are using decentralized payroll. Some of them involve:
Lack of control over activities and payroll information at the employee level. This is especially the case in global environments where there are complex

legal compliance

situations.

If the system is too inconsistent, teams working in different locations will not be able to consolidate data.

Data duplication is one of the effects of miscommunication between these teams. In addition, this generates a loss of resources and can even cause a loss of storage space.
However, a decentralized approach to the payroll management process may be an appropriate solution for certain businesses. In many cases, those who obtain the most benefits from this approach are those companies that do not have too many employees. However, as your business grows across the ranks, greater control and strict compliance are a must.
So, if you determine that you need standardized payroll and efficient monitoring, you may want to consider a centralized system.
6. How can we help you get the best payroll benefits for your business?
Opting for a centralized or decentralized payroll is a decision that business owners must take after careful consideration. However, you must keep in mind that in both cases there are benefits and challenges that you will have to face. For this reason, it is ideal to have the advice and experience of a specialized organization, like our agency.
On Connect Resources, we have more than 20 years of experience in payroll management. We guarantee that with, us, you will only get the most effective HR services in the UAE. In addition, we provide companies with other professional solutions, among which are:

Do you want to know more about the benefits of payroll services in the UAE? Simply contact us through the phone number: +971 43 316 688. We are ready to happily answer any questions you may have. In the same way, you can reach out to our team via email at contact@connectresources.ae for more personalized and extensive answers.
In the United Arab Emirates, you can find your ideal job by visiting thetalentpoint.com. Register on this platform and begin sending your CV, or do it right now via email at contact@thetalentpoint.com. Do not forget to attach your cover letter and specify which vacancy you wish to apply for. Good luck!