Thanks to the UAE government, an initiative that will help UAE employees has recently begun. This year, the responsible government bodies will implement the new unemployment insurance UAE. Therefore, if you work in the UAE, you need to be aware of this new initiative that has just been implemented.
In this article, we will be giving you the information you need about the unemployment insurance in UAE. We will be providing you key information about who can apply for it and who does it cover. Additionally, you can learn about the scope of this plan, how much does it cost, how you can subscribe to it, and more.
Unemployment Insurance UAE Benefits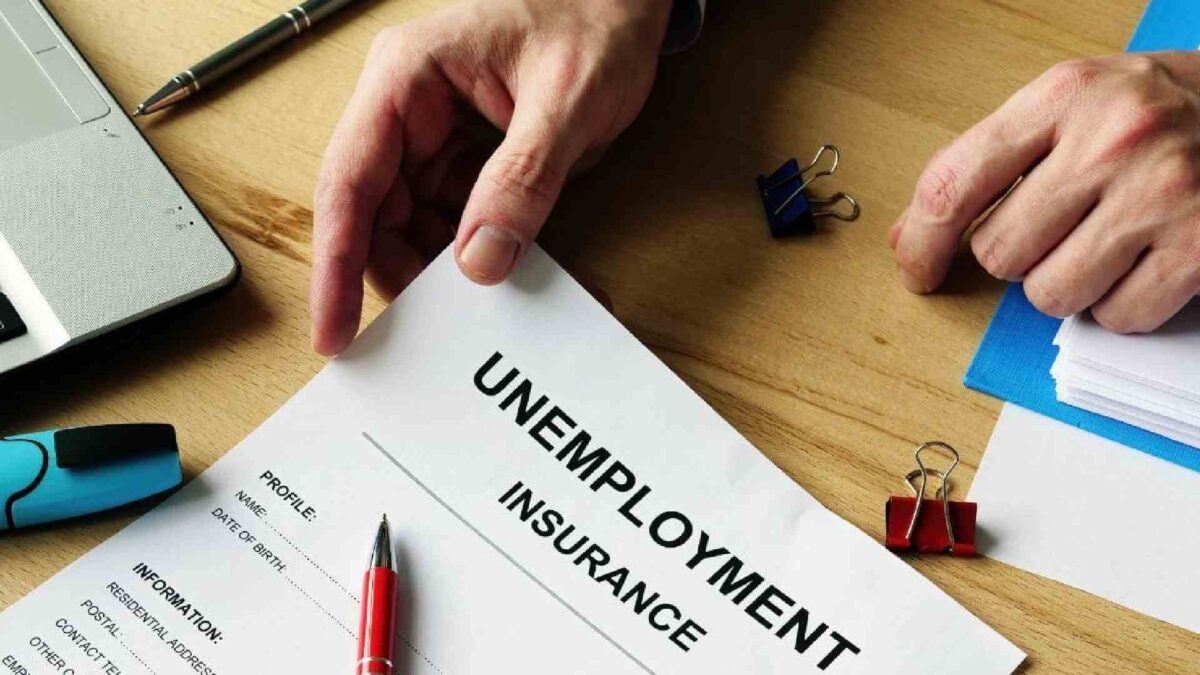 The United Arab Emirates Cabinet recently proposed a new policy that would be advantageous to both residents and foreigners. In the UAE's governmental and private sectors, they will profit from the recently formed unemployment insurance Dubai scheme. The main benefit of this scheme is that it will provide every worker in the United Arab Emirates with a source of income in the event that they suddenly lose their job.
According to local analysts, this UAE unemployment insurance scheme and other initiatives also attempt to entice top talent to the country. As of January 2023, workers in the public and private sectors have access to unemployment support insurance.
Holding this type of unemployment insurance UAE would provide support to people who lost their jobs suddenly in the region. In fact, individuals would get monthly cash assistance for a particular period of time if they lost their employment as a result of surprising circumstances. Additionally, because of this, they will have plenty of time to freely investigate alternative options in any industry.
For people who work in the UAE, this unemployment program might offer financial security to them and their loved ones. Additionally, it helps individuals manage their financial obligations while giving them the opportunity they need to hunt for a challenging career.
The unemployment insurance program's goal is to increase competition on the labor market. Furthermore, it makes an effort to give every worker a safe location to work and a social safety net.
Moreover, the Cabinet ensures that the scheme is flexible and that the staff can agree on additional perks. To achieve this, they must have an understanding with their insurance provider. The initiative also reduces worker hazards on the job market and allows firms greater flexibility to move with the times.
Who is covered?
Although practically all employees have access to unemployment insurance, this does not automatically entitle them to benefits. This is due to the fact that, as an insurer, you must adhere to the standards set forth for submitting a claim.
If a worker has been operating and contributing to the insurance program for at least a year, they are eligible for this insurance. Also, they must not have resigned or been let go due to disciplinary reasons. The strategy is open to contract employees as well. However, the compensation is not available to employees with insurance who have moved abroad or started a new job. The Emirates ID and a local cellphone number are additional prerequisites.
Scope of the scheme
It is crucial to remember that the UAE's unemployment insurance does not cover:
Domestic workers.
Workers with temporary contracts.
People who work part-time.
Workers who quit or were fired for disciplinary reasons.
Underage workers.
Investors and business owners.
Covered workers who depart the country.
Older individuals on pensions.
People retiring and beginning a new job.
Cost of subscription
Workers earning AED 16,000 or less have to cover a monthly insurance cost of AED 5, totaling AED 60 per year. The pay for this category cannot exceed AED 10,000 per month.
Those earning more than AED 16,000 per month must pay AED 10 each month, or AED 120 per year. The monthly payment for this area cannot go over AED 20,000.
The premium might be paid monthly, quarterly, half-yearly, or annually by the employee.
The insured worker has the option to subscribe to extra benefits beyond the basic package mentioned above in collaboration with the insurance provider.
VAT is applicable to the insurance policy's value.
Also, those who do not enroll in the insurance by June 30, 2023 will be seeing a fine of AED 400, as the UAE unemployment insurance mandatory.
As you can see, it is hardly a payment that the employees will find onerous. Therefore, if you want to avoid worrying about this, you can choose to pay it annually. Or, if it is more convenient for you, you can make monthly payments.
This new program is ideal for you if you have previously struggled with job loss since it will ensure that you enjoy a high quality of life regardless of whether you are jobless or seeking for work.
Unemployment Insurance Scheme Eligibility: Who Can Apply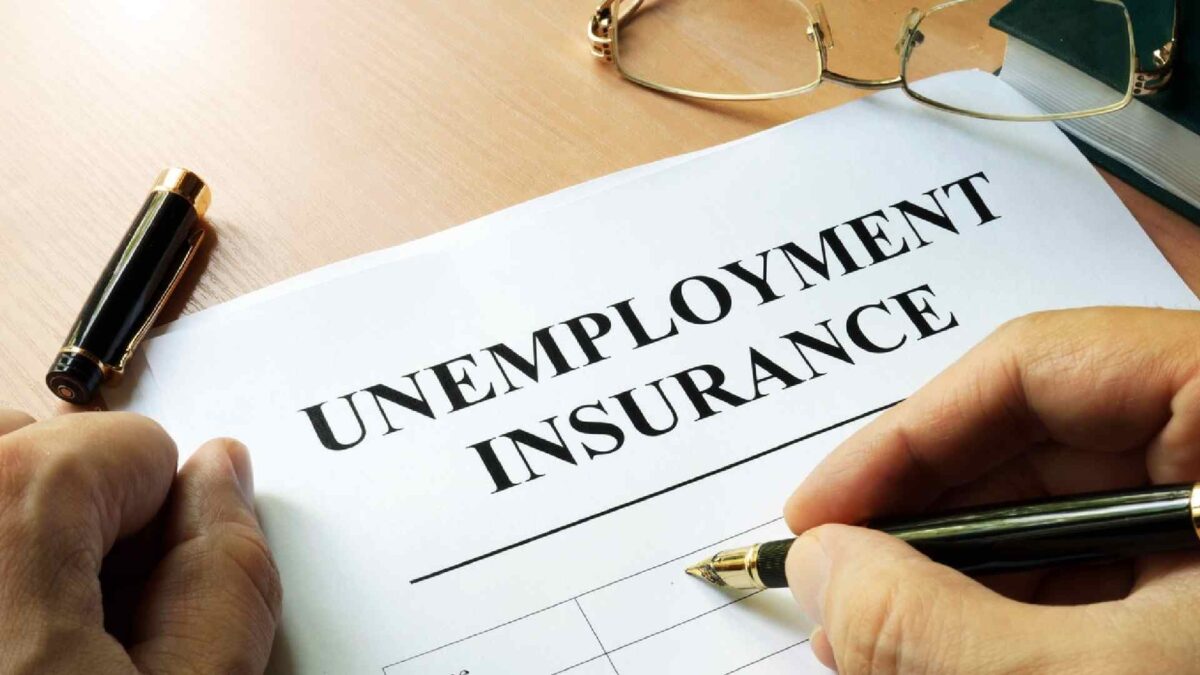 The Unemployment Insurance Scheme is a type of insurance/social security that offers Emiratis and residents monetary assistance if they lose their jobs as a result of being fired by their employers in the public and private sectors.
The financial assistance will be provided in exchange for the worker paying a monthly insurance fee while they have a job.
This complements the brand-new end-of-service savings program for expats in Dubai. Because both can assist a person while they hunt for other employment.
Therefore, it is a mean to guarantee that expats and Emiratis can maintain a respectable lifestyle even while they are experiencing a time of unemployment. Additionally, it will lower company risks.
The most current data indicates that more than 60,000 people have signed up for this new program. Basically, whether a person works in the private or public sector, if they lose their job, they will receive a cash payment for three months.
Subsequently, if you have a job agreement in the UAE, you are eligible for this new program to ensure that you are protected in the event that you part ways with your employer.
In the UAE, not everyone is required to purchase unemployment insurance. This is due to the fact that it does not apply to all worker classifications. In order to ascertain it, it is crucial to review the eligibility requirements.
However, irrespective of where you work, your position, or anything else, if you qualify, you have to agree to it in accordance with the MOHRE.
Channels for subscribing
The MOHRE release mentions a number of methods to subscribe. Go to the Involuntary Loss of Employment (ILOE) website or app to sign up for a free subscription.
Firstly, visit the official website at www.iloe.ae.
Click subscribe here.
Register your user.
Then, select your field of employment.
Log in using your Emirates ID to get a one-time password sent to your phone through email.
Your basic wage and monthly insurance premium will then be shown. To confirm your information, check the box.
Decide whether the policy will be in effect for one or two years.
Decide whether to pay premiums on a yearly, semi-annual, every quarter, or monthly basis.
The email address to which you want the proof of insurance emailed should be entered.
You can pay with a credit card.
Obtain your insurance certificate last.
Other ways to apply for unemployment insurance registration UAE are:
TAWJEEH.
TASHEEL.
Al Ansari Exchange.
Du.
Etisalat.
Kiosks.
Bank apps.
ATMs.
However, employing this tactic will incur costs for you. The most current MOHRE announcement states that staff who work for free zones and semi-government entities are also eligible to enroll in the ILOE program.
Who is exempted?
It is important to note that anyone who fall into any of the following groups are not eligible to claim for unemployment benefits:
Investors (owners of the businesses they operate).
Household assistance.
Part-time workers.
Underage workers.
Retirees who have started a new job and get a pension.
As you can see, it is critical to confirm your eligibility. You should be aware that getting a second job or working part-time will exclude you from receiving benefits from this insurance.
Compensation calculation
You must be aware that you will only be compensated for a maximum of three months after submitting your claim. The result of the computation is:
60% of your 12-month average earnings prior to losing your job.
Maximum three-month compensation period.
If you fall under the first category, you will also obtain a cash sum not to exceed AED 10,000. Those that fall into the second category will get a monthly cash payment that cannot be more than AED 20,000.
For instance, if you were jobless in the UAE and your basic income was AED 10,000 per month but lost your job, you would receive 60% of this sum under employment insurance. You will therefore receive AED 6,000 for a period of 3 months.
Employees should become familiar with every aspect of the employee salary certificate because of this. This must be explicit about your monthly income.
Claiming compensation
As a result, if an individual loses their job for causes beyond their control, they may be eligible for monetary benefits if the situation matches the ten requirements listed below. This follows the ILOE Scheme:
Must have paid for the insurance plan for at least of 12 months in a row.
If a person loses their employment, they have 30 days from the date of the loss to file a claim.
The person has to have promptly paid all of the insurance premiums.
According to existing law, companies cannot fire employees for disciplinary reasons.
No one can lose their work or become unemployed due to resignation.
The employee cannot already be complaining about being absent from work.
The employee has no right to compensation if any of the following conditions is true: the employer is a fictitious entity, or the claim involved fraud.
Employees cannot lose their jobs as a result of violent labor strikes.
The policyholder must be present in the UAE to submit the claim.
Additionally, in accordance with the rules, the employee will not obtain compensation if they lost their employment as a result of any of the following:
Any connected conflict, uprising, revolution, invasion, etc.
Pollutant releases, nuclear accidents, or other related occurrences.
Terrorism or involvement in it.
The UAE government will take immediate nationalization or expropriation proceedings.
According to the UAE's Civil Transactions Law, force majeure circumstances.
You may submit a claim if you have lost your work, are a subscriber to the insurance claim, and meet the requirements for payment.
Consequently, you must file your claim using one of the three routes the insurance pool believes are appropriate:
E-portal.
Smart Application.
Contact Centre.
Ensure that you submit it within a month of the day you lose your job. Within two weeks of the claim date, you will get your compensation if the insurance pool approves it after evaluating your claim.
It is important that you make sure that you are up to date on the unemployment insurance UAE payments. In this way, you will not have to worry about incurring fees or penalties. Remember that employees are the ones in charge of making these payments, the employers do not have to have any involvement in the process.

The unemployment insurance UAE law can be difficult to understand. Nevertheless, here at Connect Resources we are ready to give you the support you need to grasp the law in its entirety. With our support, you can obtain information about the latest updates in the law. Including, Emiratization law in Dubai, golden visa in the UAE, and so much more. Therefore, if you want more information, go to our insights section.