Having a Staffing & recruiting business is a great way of obtaining excellent income since many businesses are looking for this service. In the UAE, there are many companies that are looking for a partner that helps them find top-candidates to fill their vacancies, and you can assist them in this matter.
In this article, we're going to discuss the latest strategies and recommendations you can follow and implement in your agency so you can provide the best talent for your clients. Let's observe:
The best strategies for developing your Staffing & recruiting business
Why should you implement the right tools?
How to use videos to make your business stand out?
Why should you use social selling?
Do you need to invest in ongoing training?
How to use your "core values" to attract clients?
Why is Connect Resources a top-level staff and recruitment business?
1. The best strategies for developing your Staffing & recruiting business
The Staffing & recruiting business has seen an increased growth over the last few years. Particularly, in the UAE there are many agencies that offer this service. If you own one of these types of business you may want to develop it so you can get more clients.
Your recruitment firm may have a lot of competition, but if you start implementing excellent strategies you can deliver an excellent service. In Connect Resources we focus on always staying on trend with the latest tips for staffing agencies, and we ensure that we provide top candidates to our clients.
For this reason, if you want to offer quality candidates to businesses, you should know how to boost your company and start growing even more.
1.1 Why should you know tips about business development?
As a business owner, you must ensure your company continues offering their best service but to achieve this you should invest time in researching for ways to expand and grow. So, why should you learn more about how to develop your staffing agency? Let's observe:
To have more resources that help you grow
It will help you improve the quality of your prospects
To ensure your business is on solid footing
By following the recommendations from other businesses that belong to your same industry, you can be sure that you're going to get excellent results. And this can help you focus your attention on your core activities that will help you grow.
When a business contacts you to initiate a partnership because it wants to receive your services, you have to give them an image of a trustworthy company. Hence, you should provide them a service level agreement because it proves that you take your work seriously.
Learn more about service level agreements and why they're a great tool for partnerships.
2. Why should you implement the right tools?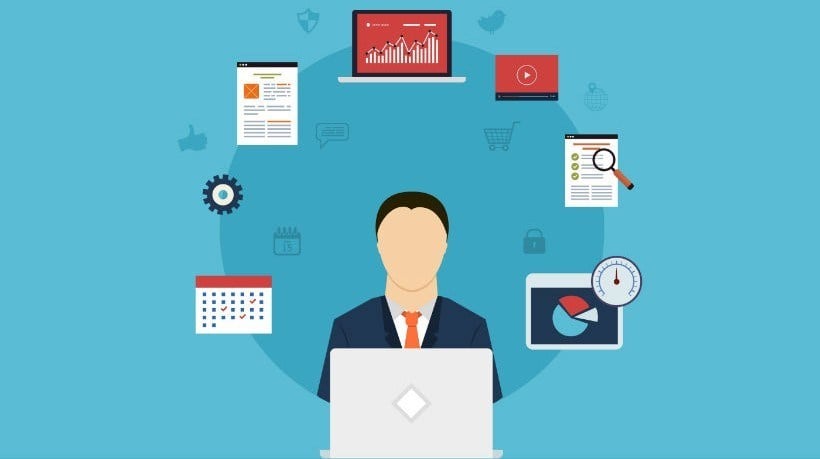 When managing your Staffing & recruiting business you should implement the right tools and it should be a priority for you. Having a staffing company means that you should have an outstanding management and you can't achieve this with just pen and paper because it will be messy and disorganized.
The best advice is to use an employee management app that represents an all-in-one solution. Let's observe the benefits of implementing it:
It will help you have an efficient job scheduling
The right tool will help you automate processes like checklists and forms
It's useful to provide an excellent experience to clients
You can see real-time employee's availability
It's a great solution to streamline communication
It's important to know how you can get a peak in candidates demand since there are seasons when businesses decide to implement temporary staffing. For this reason, there are many aspects that you should take into consideration in this matter.
Learn more about the busy seasons and how you can react to temporary staffing demands.
2.1 Excellent data control and flow
All the HR staffing agencies should have an outstanding management of their data since it's important for their clients. This way, you can have all the information available and you can provide it quickly to each of your clients.
2.2 Streamlined operations
When it comes to HR staffing solutions, you should have the right tool to guarantee streamlined operations. It can be useful to have an app or software that gives your business everything it needs to run its operations smoothly.
How can the right tool help you with your operations? Let's observe:
Track working hours easily
Get assistance with payroll
Provide forms to employees
Have company protocols and policies available
3. How to use videos to make your business stand out?
If you'd like your Staffing & recruiting business to stand out you should use different resources to differentiate from similar businesses. A great tool you can use is the video format.
Why should you use video often? Let's observe:
To engage new clients
It's a way of personalizing your business
To make your communications memorable
Temporary staffing is a major request among several businesses. For this reason, you must know how you can carry out this process efficiently so you can provide the best candidates for your clients and they recommend you to other companies.
Learn more about how to carry out temporary staffing properly.
3.1 Testimonials
Recording testimonial videos could be an excellent tool you can use to offer your Temporary HR staffing services. They're great because this way you're showing proof that your business is providing solutions and you're more than empty words.
A current client may want to do a testimonial video for you, you just have to ask them. What can you do with these videos? Let's observe:
Share the testimonials on your website
Include the videos in your emails sent to prospective clients
Use them in your recruitment strategy to attract more top-level candidates
3.2 Email introduction
You can create amazing videos with video tools so you can introduce yourself when you send emails to your customers offering your HR staffing solutions. It's a short and personalized way of approaching your audience and it works perfectly well. Be sure to embed the video in the message instead of attaching it since it guarantees your receiver will see it.
When a company belongs to a specific industry like oil and gas sector, it's important to provide them with the best candidates that meet their standards. If a client contacts you to get employees in this area, you should know how to respond and what kind of professionals they're looking for.
Learn more about the oil and gas recruitment agencies in the UAE.
4. Why should you use social selling?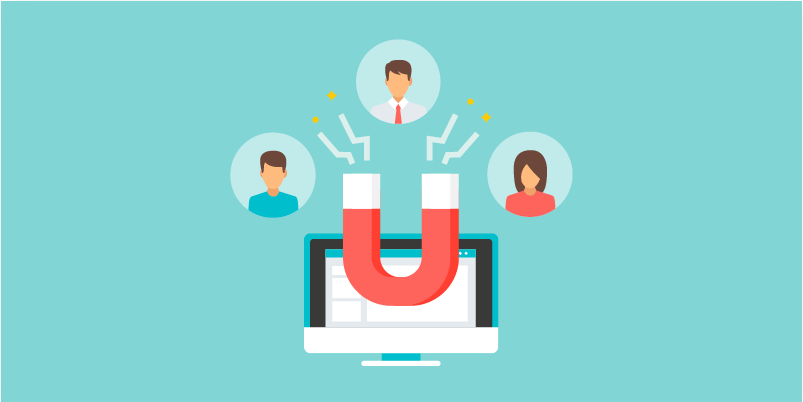 Social media is one of the greatest tools for businesses nowadays and for this reason you should take advantage of it. The Staffing & recruiting business should develop a social media marketing strategy to stand out from the crowd.
What is the proper way of using social selling for your business? Let's observe:
Share relevant content related with your industry
Provide valuable contribution, don't focus only on selling
Expand your network by approaching prospective clients
Use LinkedIn as a way of getting new contacts
Staff outsourcing is the best solution for any business that is looking for top-level workers. Connect Resources can help you obtain the professionals that are going to give you their best performance to increase your business' productivity and boost your operations.
Learn more about the Staff Outsourcing service offered by Connect Resources.
5. Do you need to invest in ongoing training?
As a Staffing & recruiting business perhaps you feel like your employees don't need training, but this isn't true. The most important area where you should focus is on sales training. This makes your team to be always updated with the latest technologies and methods used with clients.
If your workers are well-prepared, they can give you excellent results. What are some of the methods you can use to train your employees? Let's observe:
Mentoring: you can find an agency like Connect Resources that offers HR consultancy to increase the knowledge of you current workers
Intake meetings
Live-role playing: this is a great way of training your workers with real working situations
On-demand courses: you can request courses designed specifically for your team.
There's one major aspect in the UAE that you should know how to handle and perhaps you need training in this matter. The on-demand staffing is a request that many businesses may have, and you should know how you can address their needs efficiently if you want to provide great solutions.
6. How to use your "core values" to attract clients?
As a Staffing & recruiting business you should define your core values, which are those that better summarize your mission and values as a business. Why is this necessary? Let's observe:
It lets your clients get to know you more personally
The core values can give a sense of trust to your clients
It's a great tool to find clients that feel related with your business
Many businesses that are looking for assistance with their global expansion may request the help of a staffing and recruitment business. For this reason, you should be aware of how global mobility works and how you can provide excellent candidates.
Learn more about the global mobility process and how it works.
6.1 Company's philosophy
Among the core values of HR staffing agencies is the company's philosophy. This refers to the way the business treats their candidates and clients. You should always highlight the fact that you respect your employees and customers.
You can state it in your mission and vision on your website, and be sure to clearly define what the best characteristics of your business are. Share your work ethic, your values, etc.
6.2 Company's methodology
The other important aspect you should share to attract clients is your company's methodology. This means the processes that you follow to deliver your services. It's essential to make this clear to your clients so they can see that you're a transparent business.
Keep in mind that you need to process the working visa and residence permits for the employees you're planning to send to the UAE. For this reason, you should contact Connect Resources to get assistance to obtain these documents for your international workforce.
Learn more about the Visa and Government Service offered by Connect Resources.
7. How to use phone calls to attract more clients?
One of the main methods used by staffing agencies is phone calls. Although it might seem outdated, it's highly efficient for obtaining prospective clients for your business. What are the best recommendations on phone calling? Let's observe:
Call the clients that have showed interest in your business and that have contacted you before
Use an engaging conversation by researching your prospect client and prove them that you know who they are
Make the first call and if you don't get response then make the follow-up by email
Develop a "call campaign" and train your workers about what they have to do to obtain excellent results.
8. Why is Connect Resources a top-level staff and recruitment business?

In Connect Resources, we offer the Temporary HR staffing service as well as many other solutions for businesses that want to level up their workforce. We have over two decades of experience working with several companies in a variety of industries. This means that we have developed streamlined processes that are efficient.
If you would like to get assistance to hire and recruit experienced personnel for your business, we can help you. Our specialists are readily available to solve all of your inquiries and we can provide you an outstanding service. Our staffing solutions are aimed to provide a comprehensive service so you can trust in us.
Would you like to contact Connect Resources for Staffing and Recruitment services? You can call at +971 433 166 88 or send an email to contact@connectresources.ae, and you'll talk to one of their representatives that will gladly answer all of your questions.