When you plan to Hire Remote Developers, you must have a solid plan that allows you to get outstanding results. However, if you don't have enough knowledge about how to carry out the hiring and recruitment process, you may end up with a bad hire. If you'd like to know about the best tips about how to find software experts, you have to continue reading.
In this article, you're going to find the best strategies you can implement to Hire dedicated developers. In addition, you can understand how you can find the proper worker that can give your business a boost in terms of technology. Let's observe:
The basics about how to Hire Remote Developers
What are the benefits of hiring remote developers?
Why is hiring remote developers so difficult?
What are the steps you should follow to hire tech talent?
How can you identify high-quality developers?
How can Connect Resources help you with hiring and recruitment?
1. The basics about how to Hire Remote Developers
When you plan to Hire Remote Developers, you do it because you have the need to find outstanding employees for your business that help you take advantage of your tech resources. However, hiring is always a time-consuming and energy-draining task. For this reason, if you don't do a good work finding the best talent, you may not get the results that you expect.
As you may know, finding a great employee is challenging, and when it comes to skilled workers like developers, it could be even more difficult. Therefore, it's advisable to put together a solid plan that consists in several steps that take you to success.
Many organizations don't know how to do this, and this is why you should learn about recruitment strategies and tips since it's not an easy task.
Learn more about the Payroll service offered by Connect Resources.
1.1 What does a remote developer do?
Before starting to create an effective hiring plan, it's essential to know what you're looking for. For this reason, you should know what a remote developer is and what they can do for your business. This way, you can understand what type of candidate could be the best one for your organization.
A remote developer is the creative mastermind behind all sorts of computer programs. Since they're remote workers it means that they don't have to work in your office, but they can carry out their job wherever they are.
Some of the main tasks that they carry out are the following:
Design software for your business
Design mobile applications
Test and develop computer programs to solve problems for your organization
Upgrade and enhance software
Write code and instruct programmers about how to do it
It's important to note that remote developers can also work as systems software developers, and they're aimed to work with network distribution software. This applies for enterprise organizations. So, as you can see, they provide many tech solutions for your business and you should take advantage of these experts.
Learn more about the essentials aspect of PRO services in Dubai.
2. What are the benefits of hiring remote developers?
When you Hire Remote Developers, you can receive many benefits. As an employer, there are many advantages, but employees also benefit from working remotely as well. So, it's a great solution that is perfect for both parties.
2.1 Cost reduction
Hiring remote workers could help your business save money because of the following:
No need to invest for office space for your remote developers
Save expenses in utilities and office supplies
If you decide to outsource remote developers you can even save more money, since the agency will help you offer a better compensation package for your company
2.2 Flexibility
Ever since the COVID-19 outbreak, companies were forced to implement remote working. But they realized that it's a great tool because it gives them flexibility, and although the lockdown has over, many organizations will still continue working with this system.
For this reason, when you Hire dedicated developers, they could be a great tool since it gives your business a lot of flexibility. In addition, since you can hire people from around the world, you can have a workforce available at any time. This way, you ensure all of your tasks will be carried out timely.
Learn more about what payroll outsourcing is and how to apply it in a multinational business
2.3 Global access
Another great benefit for employers that opt for hiring remote developers is that they get access to a worldwide pool talent. You don't have to limit to your geography since you can get employees from anywhere in the world.
Some of the advantages of this are the following:
Reach unique specialists
Have employees with versatile backgrounds
Get employees available at any time
Access to experts and specialists without limitation
Get a diverse workforce with a cultural incentive
Having employees around the world can help your business to get a fresh perspective since each worker will contribute and innovate based on their own background.
2.4 Happier employees
Many employers have noted that remote workers have a better work-life balance and are more productive. This is because they can manage their own time and can work from wherever they want. By having happier and healthier employees your reputation as a business increase. Thus, you can get more engaged employees and everything will work out for the best.
In addition, when considering the Remote Developer salary, it's better for your employees because they get many benefits while they work from home.
Learn more about the basics of employee relocation to the UAE.
3. Why is hiring remote developers so difficult?
Perhaps you've tried to Hire Remote Developers before, but you have encountered several challenges that have stopped you from achieving excellent results. This is because it's very difficult to find great employees for your business.
You may encounter obstacles in your way of hiring software experts, but you must know that you can face them and overcome them effectively.
3.1 How to identify quality candidates?
Finding highly qualified workers isn't easy since you get an overflow of applications and it's hard to spot a potential employee among so much candidates. And, if you don't have a great shortlisting process, you won't be able to select the best ones to advance to the next stage.
Learn more about how to evaluate an EOR provider and how to select one.
3.2 How you can manage job postings?
Another challenges that you may face when hiring remote developers is managing job postings. You may need to post on multiple job boards if you want to attract top candidates. But this means that you'll have to invest more time reviewing applications and sifting through all of the ones you receive.
3.3 What can you do to overcome language barriers?
One of the disadvantages of hiring remote workers from around the world is the language barrier. It's difficult to find remote developers that are fluent English-speakers. This narrows down your search even more.
If you don't have a Remote hiring platform, you can contact Connect Resources to get assistance with your recruitment and to overcome all of these challenges. You can get outstanding employees thanks to our experience and we will make sure you get the right person for the job.
4. What are the steps you should follow to hire tech talent?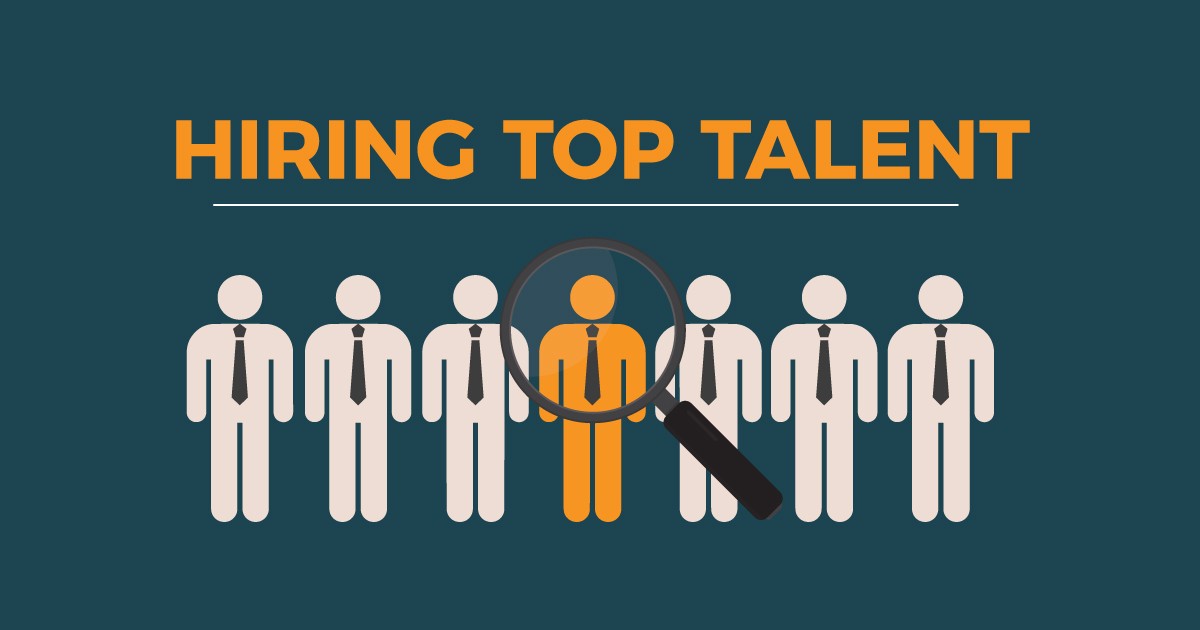 Once you know that it could be challenging to Hire Remote Developers, it's essential to learn some steps you could follow that could ease the process.
4.1 Write a proper job posting
The first step of your recruitment process is the job posting. If you want to attract qualified candidates you must invest some time in creating an outstanding job description. Don't take this task lightly.
Here we have some tips to excel at it:
Job Title: it should be clear and concise about the role. Write a professional and descriptive job title.
Job Description: be as detailed as you can be about your expectations and the specific tasks the position entails.
Job Offer: be clear about what you offer regarding Remote Developer salary and benefits. You could also add why applicants should be excited to join your organization.
Requirements: be very specific about the responsibilities and the requirements you need from the candidate. It's better for the candidate to understand your expectations and this can even give them the chance to screen themselves and decide if they want to join or not.
Once you have defined your job posting, the next step is to post a job listing. You could also add your company's mission and vision to boost your brand.
Learn more about the best advices for hiring internationally.
4.2 Review applications
After posting the job listing, you're going to receive tons of applications. The next step is to review them. You must decide if you want to have a hiring manager to do this job or, if you want to implement a different process.
How can you filter the candidates when you Hire Remote Developers? Let's observe the following:
Filter out those that haven't read the job description since their application is out of place
Don't waste your time on applicants which skills don't match what you need
Don't select those that have a generic or uninspired cover letter
You must do this so you don't waste time interviewing and testing the wrong people. Stay with those that look like amazing potential employees.
4.3 Interview and test
After your HR team has reviewed the applications, it's time to assess the candidate's communication skills and test their technical skills. This is very important, since you need a qualified employee. It's best to be organized and methodical about what you need to do. Let's observe the following methods you can implement in this stage:
Code challenges
Short video presentation
Technical interview
Pair programming
5. How can you identify high-quality developers?
When you Hire Remote Developers, you have to look for several skills that indicate they're the right hire. Some of the best traits of a good developer are the following:
Communication: the candidate should be able to express his or her ideas clearly, bot verbally and in writing. It's important that they're fluent in your primary language of business so they can communicate with the rest of the team.
Responsibility: a mature developer should provide a timeline estimation and be able to deliver the task or project on time.
Discipline: working remotely requires a lot of self-organization and autonomy. A good developer is able to stay productive without having a manager to check them out regularly.
Initiative: if you want to have excellent results, your software developer must know how to work on a project and should give new ideas and suggestions that improve the outcome.
If you don't know how to look for the best software developers, you could use a Remote hiring platform like Connect Resources. We can help you find the top workers for your business and you won't have to make any effort.
Learn more about the Visa and Government Services by Connect Resources.
6. How can Connect Resources help you with hiring and recruitment?
Here in Connect Resources we want to help you find the top talent that your business needs. We have a vast pool of candidates so you can select the right fit to fill your vacancies. Our team of specialists can help you with the recruitment process so you won't have to worry about anything.
With our comprehensive service, you can be sure that you're going to receive the best remote developer to help you boost your business. You can focus on your core activities while we take care of finding the high-quality employees for your organization.
Would you like to contact Connect Resources for Hiring Services? You can call at +971 433 166 88 or send an email to contact@connectresources.ae, and you'll talk to one of their representatives that will gladly answer all of your questions.