In the United Arab Emirates, a police clearance certificate Dubai is necessary for visa applications, employment applications, and school or college admissions. The main intent of this document is to attest to someone's moral uprightness and declare that they are not involved in any unlawful activity.
In this article, we will be talking about the police clearance certificate Dubai, how to obtain one, the fees you must pay, and more. Obtaining a police clearance certificate Abu Dhabi is essential, consequently, most people that do not know about the process usually seek help from companies like Connect Resources. Let us see:
What is a police clearance certificate Dubai?
How to apply for a police clearance certificate UAE?
Why do I need a police certificate Dubai?
Frequently asked questions about the police clearance certificate Dubai process
How can Connect Resources help you?
1. What is a police clearance certificate Dubai?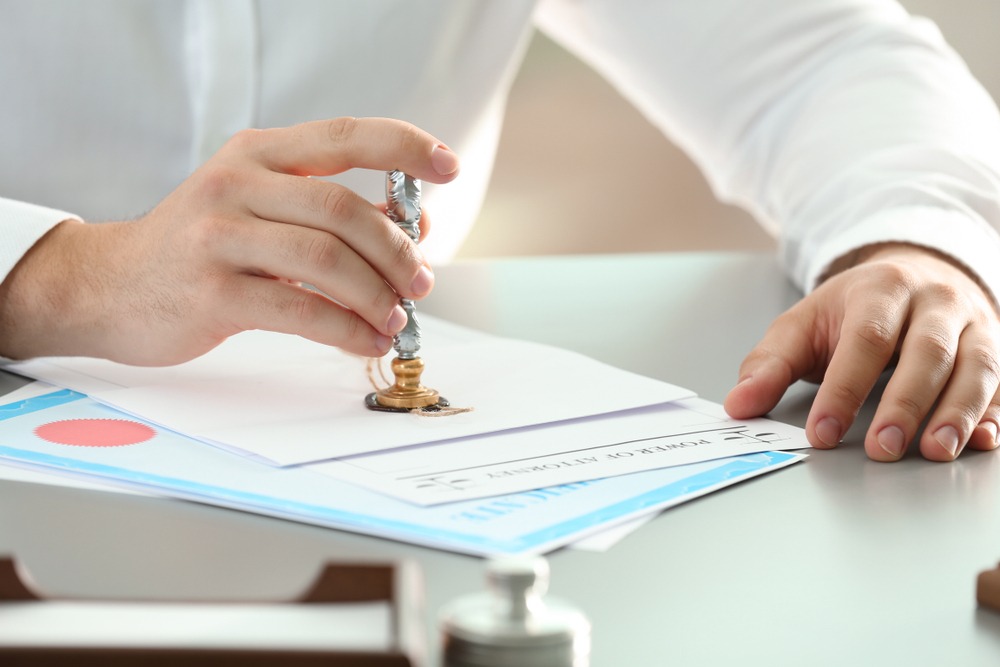 The police clearance certificate Dubai is basically a duplicate of a person's criminal history in the state in which they currently reside. The police department in Al Qiyada issues the certificate for Dubai and the entire UAE. A PCC Dubai demonstrates that a person has no prior criminal convictions and is not under investigation for any crimes. Moreover, it is important to know that the Dubai police certificate is also known as the "Criminal Clearance Certificate" and "Good Conduct Certificate".

A person who possesses this certificate demonstrates that he is of good character and is not participating in any illegal activity. It also demonstrates that the individual has no criminal history. This certificate is offered to those who live in the UAE as well as UAE nationals who do not live in the country. This UAE police clearance is issued by the UAE police department when all background information and criminal processes have been cleared.
To guarantee that residents receive user-friendly services, UAE government authorities have digitalized various services as part of their digital programs. Smart police agencies and Amer centres are two examples of the transition. The Dubai Visa Medical Center swiftly becomes a digital hub.
2. How to apply for a police clearance certificate UAE?
The most popular question people make is how to get police clearance certificate, allow us to answer it.
Police clearance certificates are frequently required by UAE nationals and foreigners for a variety of reasons. You could be seeking a degree at a university abroad or applying for immigration. Aside from overseas colleges and visa consulates, certain domestic employers require this degree. The Police Clearance Certificate Dubai is now becoming increasingly relevant as businesses want to guarantee that the person has never been in trouble with the law.
Schedule a Consultation Call with our expert
Let our experts help you find the Best Solution in Middle East
If you are unfamiliar with the police clearance UAE process, receiving the certificate can be intimidating. Assume you are in a foreign country where you probably do not know anyone other than your employer. People sometimes ask, how to get police clearance Dubai? How can I demonstrate that I am a good citizen? What documents do I need to submit in order to obtain a Dubai police clearance? Do they require any documentation from my boss? Do I have to go to the police station?
Many people are uncertain about how to apply for a Dubai police good conduct certificate. The answers to any queries you may have on the procedure are forthcoming.
2.1 How can I apply for a police clearance certificate in the UAE?
Through the official website of the UAE's Ministry of Interior (MOI), one can submit an application for a police clearance certificate for UAE visa. Similarly, you can request it through the MOI app, which is accessible to users of Android and iOS.
The MOI service locations also offer the certificate directly. On the official website, you may discover a center close to your home. These centers are spread out across all of the emirates. The MOI's online services or the service center are also used to issue the online police clearance certificate.
2.2 How can I apply for a police clearance certificate Dubai?
Another frequently sought topic in Dubai is where to get a police clearance certificate. By going to the closest Dubai Police office, citizens can ask for a police clearance certificate there. For this purpose, you can also visit the official Dubai Police app or website to obtain it.
Simply choose the Police Clearance Certificate program and follow these steps to submit an application on the Dubai Police website.
To access the service, click it.
Follow the online instructions, updating pertinent facts as needed.
Pay the police clearance certificate Dubai fees.
Submit.
On the other hand, you can use the same service if you want to obtain the Abu Dhabi police clearance certificate.
2.3 Necessary documents for the certificate of good conduct Abu Dhabi and Dubai
The following papers must be submitted when seeking a police clearance certificate in the United Arab Emirates.
Valid Emirates identification card.
A beneficiary letter attesting to the recipient's lack of a criminal record.
Recent passport-sized photographs.
Copy of applicant's passport.

2.4 Police clearance certificate Dubai outside UAE
Individuals who previously lived in the UAE but are no longer UAE residents must obtain fingerprint cards from the nation in which they are currently residing. They must acquire this, certify to it, and provide it to the UAE Consulate. The police department issues a fingerprint card.
It is a formal statement that uses decimal fingerprints and biometrics to provide the person's identification. After completing all of these steps, you can submit the Police Clearance Certificate to the Dubai Police along with the following documents, or you can request the police clearance certificate UAE online from the Ministry of Interior.
Fingerprint cards that have been approved by the UAE Embassy.
2 current pictures the size of a passport.
Copy of a valid passport
Last copy of a UAE visa.
The basis for the PCC requirement.
Only at the user's request is the Sharjah police clearance certificate issued when it is necessary for official transactions including licenses, immigration, job applications, and admittance to schools, colleges, and universities. This document is written in Arabic. Therefore, the Abu Dhabi police clearance may be provided in English for ease of use and acceptance worldwide. The certificate of good conduct Abu Dhabi states that the language charge will vary depending on the applicant's nationality and place of residence. Timings and costs are listed on the servicing card.
The Ministry of Interior can be visited in person to get the good conduct certificate Abu Dhabi. The official website lists the closest service centers. There are service hubs spread out across the Emirates. The internet platform of the Ministry of Interior also offers the option of receiving a certificate of a clean criminal record. To determine the state of your certificate, dial 901.
2.5 Police clearance certificate Dubai fees
The Dubai Police has established several distinct pricing tiers for the online police clearance certificate. Consequently, the following list of fees will aid in your understanding.
UAE citizens must pay 100 dirhams; while the UAE residents must pay 200 dirhams.
Applicants from abroad must pay 300 dirhams for application forms.
Fees for innovations and knowledge: 10 dirhams.
It costs 50 dirhams to get an Arabic certificate.
It costs 150 Dirhams to get an English certificate.
The above-mentioned costs are occasionally subject to modification. You can check the official website for the most recent information on pricing. As a result, if you want a hard copy of the certificate, you can ask the authorities to send it to your house, however delivery fees will apply.
There is also the option of receiving the certificates via email. If you apply on a business day, the certificates will be provided in a 24-hour period. The certificate will be provided on the same day for individuals who opt to obtain a soft copy or submit an application in person.
3. Why do I need a police certificate Dubai?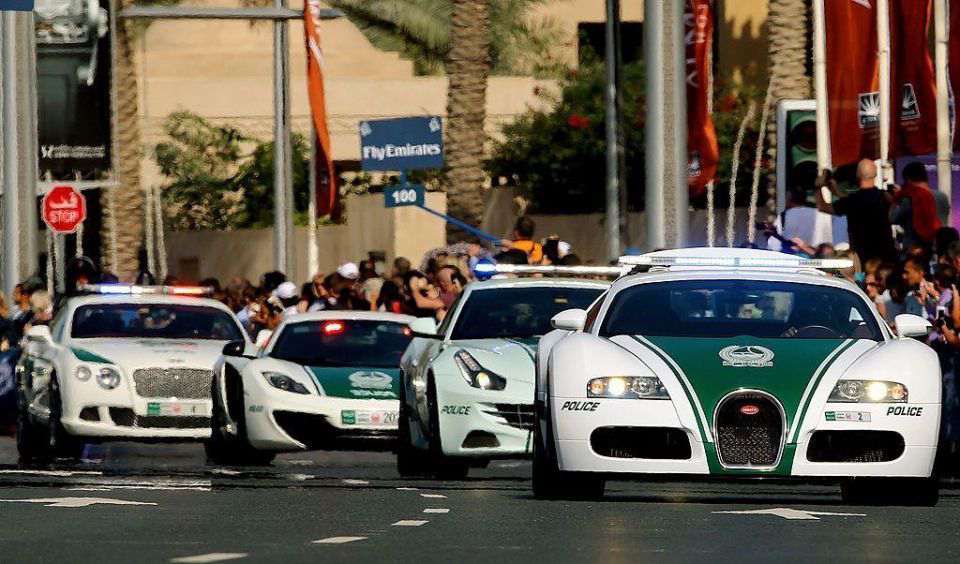 If you are seeking a new job in the UAE, you could need a Police Clearance Certificate. However, you might also need this document if you have recently moved abroad. It is more and more typical to be asked for police and thorough background while applying for jobs. This is unquestionably true for occupations requiring a high level of security, such as those in banking or those requiring access to minors and vulnerable adults.
It is likely that you will have to present background checks going back at least a few years. If this timeframe does not meet the required time limit, you may need to supply additional certificates, according to how long you lived in the Emirates. As a result, your employer will advise you on this.
3.1 How long does it take to obtain the police clearance certificate online or in person?
Depending on the pace of the Dubai Police Department, it takes about 3-5 days to issue the policy paperwork. Again, the duration will differ depending on the Emirate. Once this has been granted, it is possible to apply for the MoFA, which can be handled on the same workday.
You can only apply in person for the MoFA stamp; there is no other way to have this done. There is no need for an appointment, although there is a ticketing system for queuing. Hence, there may be a lot of waiting involved, especially during rush hour. Subsequently, if you plan to attend, make sure to give yourself more than enough time to have this stage finished.
4. Can I obtain the police clearance certificate Dubai from a Smart Police Station?
Yes, as part of their offerings, all Smart Police Stations in Dubai provide Police Clearance Certificates. Therefore, obtaining a PCC both in person or online is a very simple undertaking for anyone, student or job seeker. If you don't feel comfortable using technology, just drop by the Dubai Police or MOI service centers.
The majority of federal services are now simplified and have a distinct user path. The process is rather quick and transparent whether you want to apply for a long-term visa or a family visa for the UAE. Similar to this, you may quickly have documents from MoFAIC or academic documents attested.
5. How can Connect Resources help you?
The best way to obtain Dubai police clearance certificate validity is with the support of our company, especially if you are outside of the region. We count on the most qualified team that can help you deal with any legal challenge in the region. As a result, you can count on us to provide you with the following services:
We have been helping businesses and individuals for more than a decade, providing them with the necessary services so their companies can succeed. Therefore, offering them our tools and resources to develop and expand through the area and even further. Our professional agents have what it takes to take your business to the next level!

Do you want to obtain your police clearance certificate Dubai? Get in touch with us now!
You can write us an email at contact@connectresources.ae or give us a call at +971 43 316 688. We will answer you in no time! Also, if you want to learn more about us, you can see our testimonials and case studies.
In addition, if you are seeking employment in the United Arab Emirates, we have got the solution for you. Thetalentpoint.com is the place where employers and candidates meet. Subsequently, you can easily register on the site and find the most interesting job opportunities that go according to your qualifications. As a result, you have to do is send us your resume and we will do the rest for you. Lastly, you need more information, write us at contact@thetalentpoint.com.