The Golden Visa UAE residence scheme grants qualified applicants; such as business owners, investors, doctors, people with exceptional abilities, and even top students, a long-term residence visa valid for 5 or 10 years with the option of an automatic renewal. Without a national sponsor, the visa offers people a safe way to reside and operate in the nation. Additionally, it enables owners of Golden Visas to claim full ownership of their companies operating on the UAE's continental territory and even to sponsor dependents.
In this article, you will learn how to apply for golden visa Dubai. An individual may apply for a Golden Visa in a variety of ways, including through the government, organizations, employers, and more. Let us see:
What is UAE golden visa?
What is the criteria for the golden visa UAE application?
How to apply for UAE golden visa?
Advantages of having a golden visa
How can Connect Resources help you?
1. What is UAE golden visa?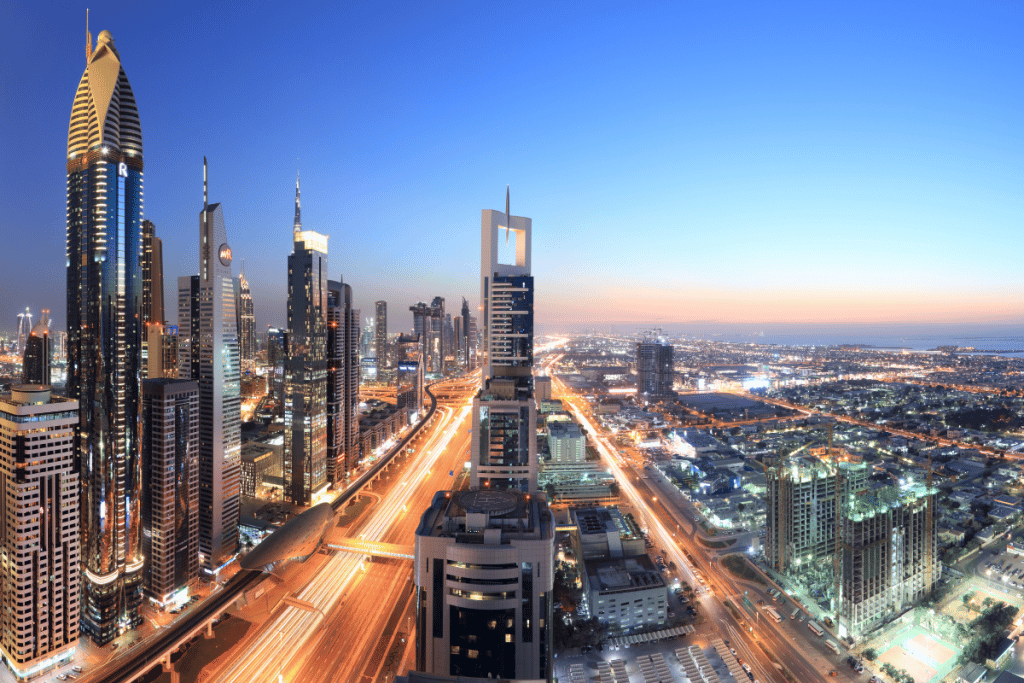 The 10 year golden visa UAE is now in place. Professionals such as doctors, engineers, PhDs, and students from universities valid in the UAE will obtain this visa. These people must have a high grade point average (GPA), which is 3.8 or higher. Hence, the nation wants to keep its talented citizens here.
In 2019, Sheikh Mohammed bin Rashid first unveiled the golden visa Dubai as a long-term residency program. Since the visa's introduction, more than 400 entrepreneurs, businesspeople, and other relatives have it already.

The goal of creating this kind of golden visa is to promote this nation as a location for foreign legal entities and investment. This visa can be necessary to recognize citizens who have lived in the country for a considerable amount of time.
Any long-term inhabitants who have made contributions to the improvement of the nation are likewise recognized with this honor. Ten years are allowed for its use. The Dubai golden visa is renewable once every ten years according to the new golden visa new rules. For everyone who wants to spend a few years living in the UAE, it will be a great experience.
2. What is the criteria for the golden visa UAE application?
Non-residents who are able to qualify for the UAE golden visa fall into five categories. They consist of CEOs, financiers, scientists, deserving students, and entrepreneurs. The authorities of the United Arab Emirates has additional criteria. All applicants who want to know how to get golden visa UAE must meet these golden visa Dubai requirements:
2.1 Investors
If they can meet any of the following golden visa UAE requirements, real estate investors may be eligible to apply for this permit:
You need to be the owner of a home worth AED 2 million or more.
Acquisition an off-plan investment property with a value or equal interests in the property of at least AED 2 million from any authorized local real estate business.
Purchase a property using a credit from a particular bank.
This can be an alternative to the property visa Dubai that the region also offers.
2.2 Entrepreneurs
Those who meet the following UAE golden visa requirements can apply for this visa as entrepreneurs or investors:
Possess or be a partner in a startup or firm established in the Emirates that makes at least 1 million in revenue.
Accomplish a business idea that later sells for a minimum of AED 7 million.
2.3 Exceptional talents
People having specific skills and abilities in the domains of art, sports, culture, and tech, regardless of their degree of education, income, or international employment contract. Likewise, a federal or state organization must recommend or approve the visa.
2.4 Science researchers
Upon the Emirates Scientists Council's endorsement, researchers or scientists may apply for golden visa UAE.
A Ph.D. or Master's degree in any subject—technology, science, engineering, biological sciences, or natural sciences—is necessary, as well as research accomplishments in the area in question.
2.5 Professionals
If they can meet the Dubai golden visa requirements below, professionals or highly qualified people with strong experience and qualifications in all areas may send a golden visa application:
Valid employment agreement, according to the Ministry of Human Resources and Emiratization, categorized at the 1st or 2nd occupational level.
An undergraduate degree or its equivalent.
The minimum monthly wage for applicants is AED 30,000. Consequently, applicants must provide an employee salary certificate.
2.6 Outstanding students
Students with promising capabilities in the scientific sector in the region's secondary schools and university graduates from any top-notch institution worldwide can cover the criteria for golden visa UAE. Hence, the criteria include the graduation year, academic performance, and more.

2.7 Humanitarian pioneers
People from regional and international humanitarian associations or organizations; as well as sponsors of humanitarian issues and volunteers can obtain a golden visa. In addition, individuals that have any awards for humanitarian labor also have eligibility for this visa.
2.8 Frontline heroes
Lastly, people that worked in the frontlines during the COVID-19 crisis can be eligible for this visa.
3. How to apply for UAE golden visa?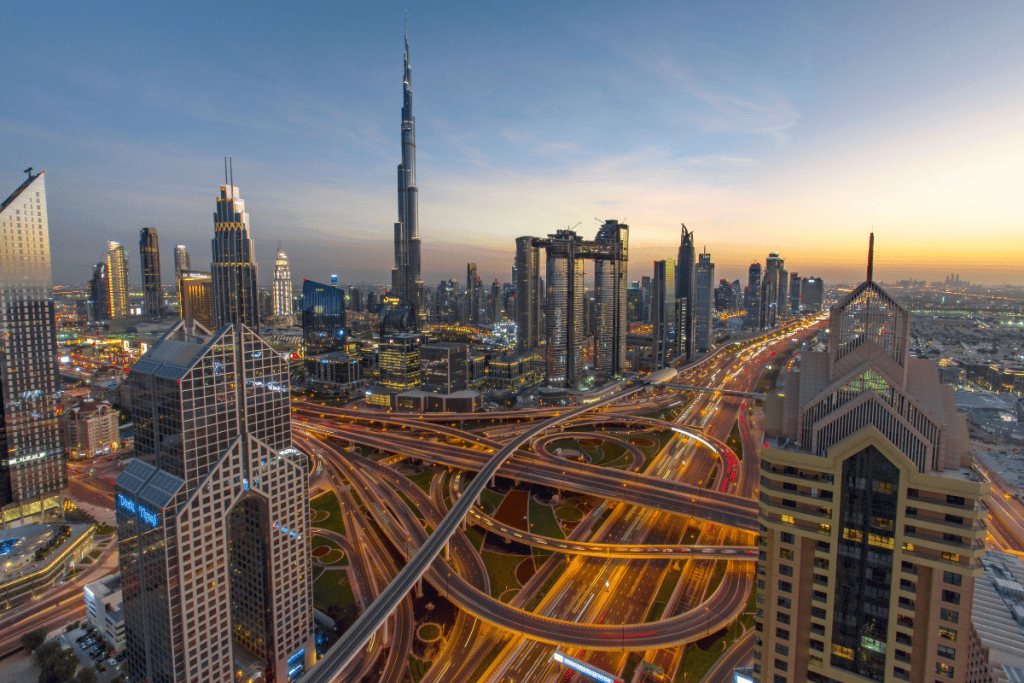 Here are some of the ways how to get UAE golden visa
3.1 Through official platforms
Candidates who meet the conditions can apply for a Golden Visa through the GDRFA-Dubai Smart Application. The following are the 6 stages they would need to take:
Use the Apple Store or Play Store to download the GDRFA-Dubai application.
Create a new user account or login into your account.
Pick the necessary service.
Attach the necessary documents.
Pay the service costs that are owed.
Submit the request.
Check your GDRFA application status.
Qualified candidates also may register for the Golden Visa for the UAE through AMER Center. The six steps that must be taken are below:
Go to one of the Amer Centers' service locations.
Consequently, at the front desk, choose the service you require.
Then, give the service representative the necessary paperwork.
Examination of documents.
Pay the service costs that are due.
Finally, submit the application.
Price of a Golden Visa:
Residency costs for a 10-year golden visa are AED 27,90. Plus, AED 1070 in ID fees.
Golden visa for five years: AED 2280 for residency costs. In addition to AED 575 in ID fees.
3.2 Through the Dubai Land Department
The Dubai Land Department can help real estate investors apply for a Golden Visa.
Requirements:
Passport.
An online version of the title deed certification.
Personal photograph.
Health insurance that is up to date.
Original Emirates identification.
3.3 Through an agency
For example, with our company, we assist with the stages from customer assessment to documentation in order to help them learn how to apply for golden visa.
Our golden visa requirements UAE include:
Passport and visa copy.
Passport size photo.
Educational certificates.
Medical examination.
Original Emirates ID.
6-month bank statement.
Salary certificate.
4. Advantages of having a golden visa
The following are some of the main advantages of requesting a Golden visa:
The Golden visa automatically renews every five or ten years.
The applicant can file for the visa without a sponsor.
Holders of Golden Visas are exempt from the 6-month limit on time spent outside the United Arab Emirates, therefore they are free to stay abroad for longer.
Additionally, they can add their children and spouse to the application.
Holders of a golden visa can sponsor an infinite number of domestic workers.
Relatives and dependents can remain in the UAE until the expiration of their UAE golden residency visa in the event that the initial visa holder passes away.
5. How can Connect Resources help you?
Contact our knowledgeable specialists at Connect Resources if you want to know your golden visa eligibility UAE. For business owners wishing to establish their next endeavor in Dubai, our professional agents can offer specialized business setup and advisory services.
We can help you strategize, launch, and scale your business in Dubai with different HR services. Hence, this includes, bank account opening, selecting the best business activity, HR consultancy and filing for a business license.

Now that you know how to apply for golden visa, do you want to apply for one? Get in touch with us! Send us an email at contact@connectresources.ae or call us at +971 43 316 688. Furthermore, you can keep learning about us with our clients' testimonials.
The local labor market is expanding, and there are several employment positions waiting for the right candidate. Consequently, on thetalentpoint.com, you may rapidly apply for a wide range of job opportunities in a number of industries. Therefore, do not wait any longer and apply for a job at a reputed company right away! Send your CV to contact@thetalenpoint.com as soon as possible to be notified of the newest positions that match your qualifications.