The United Arab Emirates (UAE) is a country that is currently a center of tourism, culture, and business in the Middle East. You have to know that to reside or visit this country, you need to have an ideal visa. That is, a visa that adapts to your purpose and the duration of your stay. Recently, the government in the UAE established a series of updates and changes to its visa policy. All this affects different categories of beneficiaries and applicants. This is a new rule of UAE among the many that you have to know if you want to live or travel in the country.
In this article, we will inform you about the new visa rules in the UAE. These came into force on October 1, 2023. In principle, we will explain how these rules affect residents, visitors, workers, retirees, entrepreneurs, and investors. Especially, those who want to renew or obtain their UAE visa. We will also give you some recommendations and tips to facilitate your visa application process. This way, you can avoid any problems or rejection and at the same time, you can enjoy the opportunities that the UAE offers.
Latest news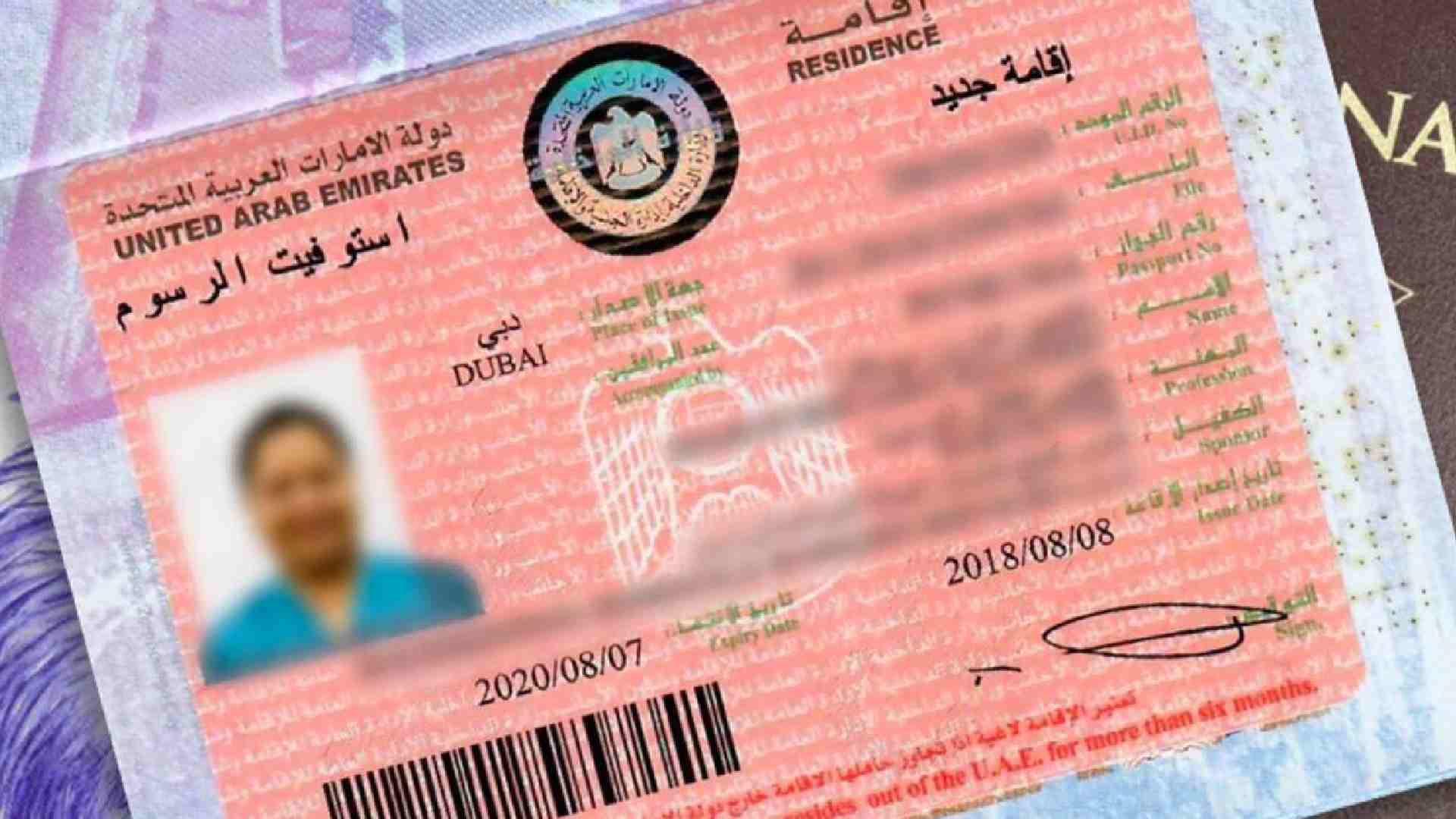 The Digital Government in the UAE, together with the Federal Authority for Identity, Citizenship, Customs and Port Security (UAEICP), announced a new rule of UAE. Which consists of new fines for tourist visas and residents in the country. The revised rate agreement is intended to address overdue stays. Especially for residence or visit visas that have exceeded their expiration date within the country.
The new visa rule in UAE says that a fixed fine of 50AED will be imposed for each day after the visa expiration date. It is important to mention that they include any grace period provided for visa renewal.
On the other hand, the Digital Government has encouraged people to access information on the websites of official entities. Namely, the General Directorate of Dubai Residency and Foreigners Affairs (GDRFA) and the Authority.
New visa rules in UAE 2023
Currently, there are a series of UAE new visa rules 2023, which you can see in detail below.
UAE visa stamping new rules 2023
The first thing to show is that the government in the UAE eliminated the stamping of residence visas in passports. Now, this seal will be the Emirates ID. That is, it will no longer be necessary to collect the passports to stamp them. Additionally, citizens of the UAE can submit a single unified application. Thus, they can obtain both the Emirates ID and the residence visa. As a result, the application process is facilitated and the application time is shortened.
On the other hand, they added a smart service fee of AED 100. In addition, the cost of visas and Emirates ID.
UAE Residence Visa New Rules 2023
According to local media reports, residents of the country who need to change any information on their visas can do so online. Furthermore, once a request to modify the residence visa is made. A replacement request will automatically be created for the Emirates ID.
Applicants who want to avail this new service can log on to the official website of ICP. That is the Federal Authority for Identity, Citizenship, Customs and Port Security (ICP). The other option is through the UAEICP smart application.
Among the residence visa information that can be modified online are personal data, profession, and others. Additionally, you can change information such as passport data or nationality, in case you obtain a new nationality.
If you wish to request the service online, residents must submit the following documents.
Photocopy of the passport.
Color identification photo of the applicant.
A data modification request that has the sponsor's signature.
Photocopy of Emirates ID, both front and back.
In addition, according to the authorities, you have to pay a fee of 200 dirhams to use this service. However, if your application is not approved due to discrepancies or lack of details, you will have your money back.
Entry Visa Rules 2023
A Dubai new visa rule is the creation of about ten entry visas without a sponsor requirement. These visas have flexible durations and can be for multiple or single entries. Of course, renewals for the same period are valid for 60 days from the date of issue.
Work exploration visa: This visa is intended to attract young and trained professionals. Thus, they can explore job opportunities in the country without a sponsor.
Business entry visa: This visa allows you to explore investment and commercial opportunities in the UAE.
Multiple-entry tourist visa: The multiple-entry tourist visa is a new five-year multiple-entry tourist visa. This allows visits without a sponsor for a maximum of 90 days per ticket with the option to extend for the same time.
Entry permit to visit friends and family: All visitors can apply for an entry permit to visit their family and friends in the country.
Entry Permit for Temporary Work Assignment: Visitors who have a temporary work assignment may apply for this permit. In this case, they need a sponsor who is the company.
Family visa: Currently, parents can sponsor male children up to 25 years of age and disabled children with special permission.
Entry permit for training and studies: Like the previous permit, you need a sponsor who could be a university, for example. The purpose of this permit is to support people who attend study courses.
UAE Visit Visa New Rules 2023
You should know that there are additional UAE visit visa new rules, which you will see below.
UAE visit visa extension new rules 2023
Currently, in the UAE there is a one-time 1-month visa extension for travelers on visit visas. That is, travelers with visit visas can stay in the country for a maximum of 90 days. Furthermore, one of the new rules for Dubai visit visa is that all types of tourist visas can be extended for an additional 30 days. Of course, this is within the country. Each extension costs 600 AED.
UAE visit visa overstay new rules 2023
Another of the visit visa new rules in UAE is that foreigners who stay in the country longer than their visa must obtain an exit pass. This exit permit is so that they can leave the exit. To obtain exit permission, you have to go to the airport, Al Awir immigration office, or land borders. At any of the sites, you will have to pay the fee of 200 to 300 AED.
UAE visit visa price new rules 2023
Another of the new UAE visit visa rules is the increase in its fees. For instance, a tourist visa for a month before had the cost of 270AED to 370AED. This is for any type of tourist visa.
UAE unused visit visa new rules 2023
Finally, the last of the new rules of visit visa in UAE is about unused visit visas. If this is your case, you have to proceed to cancel the visa within a specific period. To do this, you must pay a fee. Its cost can vary up to a maximum of 300 AED.
Golden visa rules 2023
A new rule of UAE is regarding the amplification of categories of the Golden visa. Additionally, they simplify the eligibility criteria and increase the 10-year validity for all types. Recipients of this visa can sponsor family members and support service workers without limit.
Green residence 2023
Another new rule of UAE is regarding the green visa, which now offers 5-year residency options. This is in order to attract self-employed workers, investors, entrepreneurs, and qualified professionals. Plus, the benefits are much better. The main ones are; the grace periods are now higher. That is a maximum of 6 months after the expiration or cancellation of the permit to help family members.
Three-year UAE work permit
One of the approvals by the Federal National Council (FNC) in the UAE is to extend some work permits. Specifically, those from two years were increased to three years, in order to alleviate financial burdens. All permits issued by the Ministry of Human Resources and Emiratization are currently valid for two years. You have to know that it is strictly prohibited to work without a valid permit.
Five-year residency visas for children of Emirati women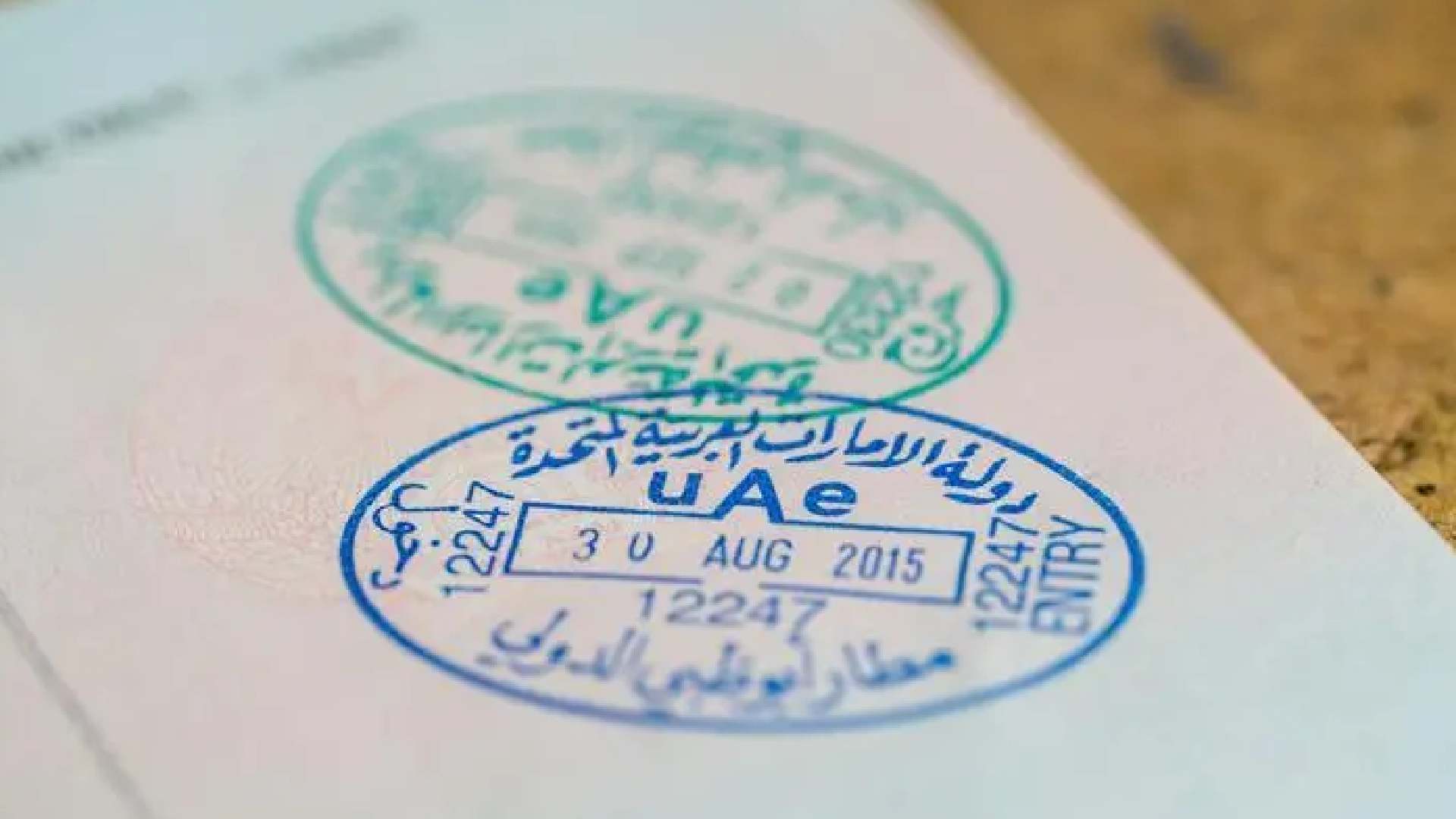 The latest new rule of UAE is the extension of the validity of residence visas. Specifically, for children of Emirati women and foreign citizens aged three to five. This decision is intended to improve your rights. For instance, provide them with equal benefits in education and medical care. As a result, you will ultimately improve your quality of life.

For more information about the UAE new rules for visit visa, go to the Contact Us section of our site.