Recruiting new workers and employees can be a difficult task if you do not count on the necessary experience. Therefore, finding recruiting experts is the most effective way you can complete the recruitment process and find the best results. Connect Resources is your best option when it comes to recruitment services and solutions for companies in the UAE.
In this article, you learn everything you need to know about the services of recruiting experts such as Connect Resources. You will also discover the many reasons why you need recruitment services to find the candidates your company requires. In case you do not know how to choose a recruitment agency, here we will give you some tips.
What is a recruiting expert and what are their responsibilities?

How does a recruiting specialist work and what services do they offer?

Why should you partner with a recruitment agency like Connect Resources in the UAE?

How can you choose the most suitable and trustworthy recruitment agency in the UAE?

What other services can you get with Connect Resources in the UAE?

How can Connect Resources help you recruit new workers in an efficient manner?

1. What is a recruiting expert and what are their responsibilities?
Recruitment consultants or recruiting experts are services providers that offer recruitment services to companies and cover all recruitment-related responsibilities efficiently. One of their main responsibilities is finding capable and skilled candidates to fill a variety of positions in client companies. But in order to complete this process, they need to understand what the companies' hiring needs are regarding recruitment requirements.
And they are known as recruiting experts due to their knowledge, experience, and the variety of recruiting methods they use. For example, they use a wide range of methods and tools to attract talented candidates, including advertising, headhunting, and more. Besides, a recruiting expert is also someone who is a well-informed HR professional that knows about the current hiring trends.
On the other hand, a recruiting specialist is someone who has extensive knowledge about recruitment tactics and competitive compensation packages. And, of course, they are aware of what it takes to find, attract, and retain a qualified candidate successfully. As for how recruiting specialists work, they usually work at a recruitment agency that provides them with the resources they need.
1.1. Responsibilities of a recruiting specialist
Being a recruiting expert is so much more than finding and hiring the candidates that client companies require. It is also about covering lots of tasks and functions that must be done in order to successfully deliver recruitment solutions. Among the most important responsibilities that recruiting experts must take care of are these:
Developing positive and professional relationships with client companies and candidates.

Assessing their clients and understanding their hiring needs and requirements.

Analyzing and understanding the company's culture in order to find the most suitable candidates.

Creating job postings and advertisements.

Receiving, handling, screening, and shortlisting applications from all candidates.

Preparing and running interviews by applying effective methods and strategies.

Negotiating between the client companies and the potential candidates in order to come to agreements.
1.2. Skills that a recruiting specialist must have
Any recruiting expert should have some vital skills that will be necessary in order to start offering excellent recruitment services. And the main requirement is having at least a basic understanding of the Human Resources area and all its processes. Besides, it is important that they have a genuine interest in connecting people since that is what the job is about.
On the other hand, there are several other skills that will be essential requirements to provide companies with recruitment solutions. For instance, having strong organizational abilities is one of them and also one of the most important ones. Some other skills that all recruiting experts must count on are the following ones:
A specialist must be highly organized and have the ability to keep records and assess incoming data as well.

It is also vital to be detail-oriented and pay full attention to the specific requirements of each job posting.

An expert must know about the rules and regulations related to the recruitment process in order to stay compliant and respect confidentiality.

One of the most important skills that a specialist must count on is excellent communication. And this is because communication skills are important when conversing with client companies and

potential candidates

.

It is also a requirement to have a problem-solving mentality and also the ability to think quickly in different environments.

Recruiting experts

must have technical skills that allow them to use efficiently web-based technologies and social media as well.

And having a natural ability to build and maintain professional relationships is another requirement to be a recruiting specialist.
Schedule a Consultation Call with our expert
Let our experts help you find the Best Solution in Middle East
2. How does a recruiting specialist work and what services do they offer?
Now that you are aware of the requirements that it takes to be a capable recruiting specialist, you should know about their work. Knowing how recruiting experts work can help you understand how they get the most satisfying results after a recruitment process. Therefore, we shall take a brief look at the steps they must follow to complete the recruitment process successfully:
Firstly, the client company must contact the recruiting specialists and let them know about their hiring requirements. This will allow the experts to start analyzing those details in order to develop a strategy and start the recruitment process.

Both the client and the services providers must agree on the scope of the recruitment service. By doing this, the recruiting specialists will be able to create an accurate job posting.

Then, the recruiters will start receiving applications from candidates or searching for

suitable candidates

in their database. And then, they will review and shortlist the applications that best suit the company's requirements.

The next step will be background screening, which is used to ensure that all pre-selected candidates are suitable for the positions. Then, the client company will receive the details about them, so the recruiters can start interviewing the candidates.

After the

recruiting experts

complete the interview process, the candidates who best performed will be selected for the positions. And, of course, the client company will get the reports from the recruiters and will choose the candidates it needs.

Once they complete all previous steps, recruiters should offer advice and carry out the negotiation procedure between the candidates and the company. And lastly, the recruiters will start the onboarding process.
2.1. Services that a recruiting expert offer to support your business
If you request the services of recruiting experts, they will provide you with several solutions to cover your hiring needs. As you may know, the main one will be supplying the best candidates for your company in an efficient manner. And they usually count on a talent pool from which they can choose the best candidates to fit your needs.
Besides having a talent pool to find the most suitable candidates, they will also find the ones who match your company's culture. Finding candidates who can get used to a company's culture is important in order to be considered a successful hire. And with a recruiting expert, you can be sure that the results of the recruitment process will surpass your expectations.
And lastly, a recruiting specialist should also complete the employee onboarding process when finishing the recruitment process. This will help your new employees to understand how things work in your company, besides helping them feel comfortable too. And in case you require it, the recruiting specialist who you work with can provide you with advice on recruitment-related affairs.
3. Why should you partner with a recruitment agency like Connect Resources in the UAE?
By working with recruiting experts, you can obtain a lot of benefits that will significantly influence your business for sure. For example, one of the main advantages will be saving valuable time and avoiding completing the entire recruitment process yourself. As you may know, hiring candidates can be a tedious and time-consuming process, so delegate this task to the experts.
Some other incredible benefits that you can get by partnering with a recruitment specialist are saving money, reducing risks, etc. Additionally, you will also get professional advice and guidance on the negotiation process and other operations during the recruitment process. In case you desire to complete the process by yourself, you can still get significant support from the experts.

4. How can you choose the most suitable and trustworthy recruitment agency in the UAE?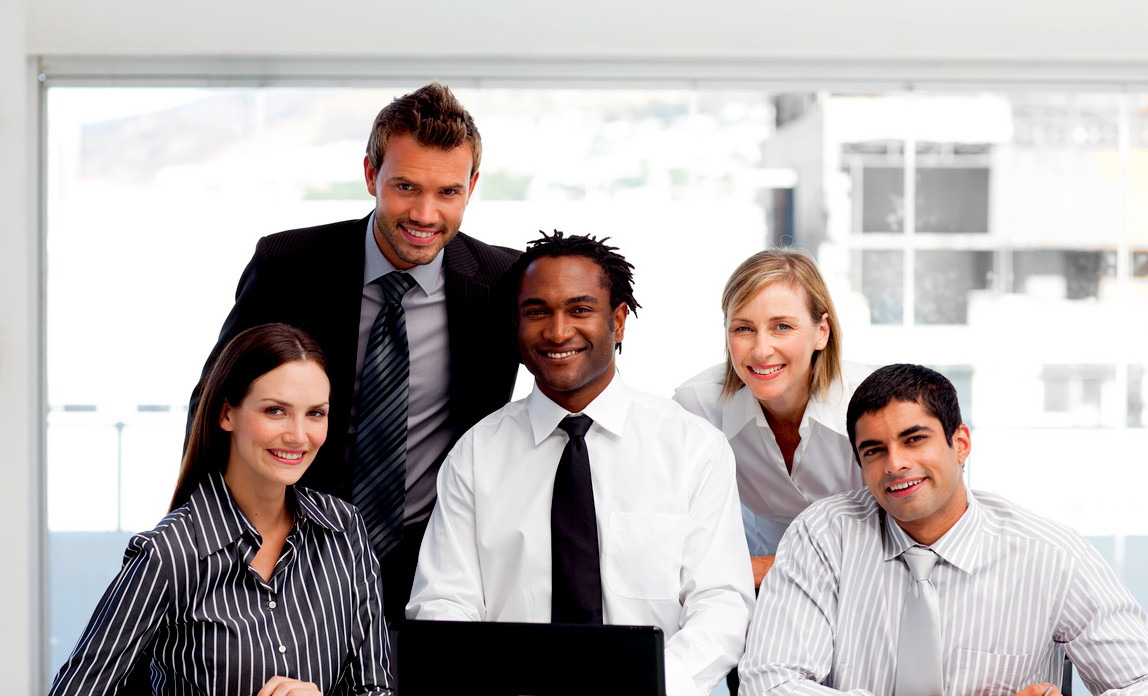 If you cannot trust the recruiting experts you chose, you will probably not come to a satisfying agreement with them. Therefore, choosing the right recruitment agency is the most important thing to do before starting any process related to recruitment. We will provide you with some tips so you can choose an agency that fits your hiring needs perfectly.
Firstly, you must have a clear idea of what you require and be aware of the budget you have available. Then, you should interview the recruitment agencies that can become potential services providers and check their experience and knowledge. Apart from this, you should also verify that they have experience in your industry and a strong online presence as well.
5. What other services can you get with Connect Resources in the UAE?
Connect Resources is known across the UAE not only for being recruiting experts but also for providing diverse HR solutions. For example, if you desire to find professionals who fit executive positions, we can provide you with executive search services. This way, you will save both your time and resources when searching for adequate candidates to fill these important positions.
On the other hand, Connect Resources will be able to provide you with many other solutions, such as:
Furthermore, our specialists also provide these services in many other countries across the Middle East. For example, if your company operates in Saudi Arabia, Egypt, Qatar, or any other country, you can easily request our services.
6. How can Connect Resources help you recruit new workers in an efficient manner?
Do you need to find qualified candidates to fill different positions in your company but have limited time to do it? Then Connect Resources will provide you with the best recruitment services that you can find in the United Arab Emirates. And you will get the best hires without any effort.
Furthermore, if you need other services to cover other functions, our specialists will provide you with a variety of solutions. By requesting our many HR services, you can enjoy a wide range of benefits. All you must do is contact us and let us know about the functions you want us to take care of.

Would you like to contact us to obtain more information about Connect Resources? Do not keep waiting and call us on +971 43 316 688. Send us an email with all you questions at contact@connectresources.ae.
Finding the greatest job opportunities for a professional like you is now possible if you visit thetalentpoint.com. Upload your resume and start looking for your dream job in the Middle East. Alternatively, you can apply through contact@thetalentpoint.com.