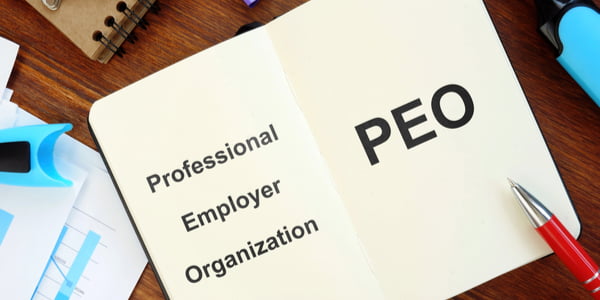 If you're a company that is overloaded with paperwork, perhaps you've considered getting some help from professionals, and this is why you're looking for the best tips for PEO in Abu Dhabi.
In this article, you'll learn everything related to a PEO and how you can get the most out of that relationship, so you can start taking your business to a whole new level and start expanding to get the revenue that you expect. Let's observe:
Why is it important to know the tips for PEO in Abu Dhabi?
The best Tips for PEO in Abu Dhabi
Tips for selecting the best PEO
Why Connect Resources is your best PEO choice?
1. Why is it important to know the tips for PEO in Abu Dhabi?
Companies face a lot of challenges in their HR department and sometimes they can get caught up in a constant struggle, whether with the employee paperwork or with attracting and retaining employees.
Since Human Capital is one of the most important parts of a company, it's necessary to have great management of everything related to it, but when you see that it's getting out of control, it's time to call for the professionals. Deciding for a PEO can help you reduce the risk of making hiring mistakes.
One option that many companies go for is the PEO services, but before diving into that field you need to understand how it works so you can take advantage of all the tips for PEO in Abu Dhabi.
1.1 What is a PEO?
If you've ever wished to have some help with the HR functions so you can no longer be distracted with the HR-to-dos then you need to know there's an answer, and that is the PEO.
PEO stands for Professional Employer Organization and these are companies that work along with your organization taking care of every aspect related to the HR tasks, so you can receive comprehensive and affordable service with your Human Capital.
What is the company's role?
Before knowing the Tips for PEO in Abu Dhabi, you need to know your role as a primary employer, so you don't get confused. You should know that the PEO is not an intrusive form of business; you still are in control over your employees' tasks and functions, as well as with your organizational structure.
The PEO's role takes on specific employer obligations that are going to be outlined in your agreement, but generally speaking, this organization takes care of some of your responsibilities that are related to your employees, such as payroll or health insurance.
Management of HR functions
Since the PEO is in charge of handling your HR jobs that otherwise you'll need to outsource separately and typically to various service providers, then you need to know that they have a huge amount of responsibility.
If you're looking for having help in a specific department, like HR team, PEOs can manage HR tasks perfectly.
The PEO becomes in your partner and this is known as co-employment. This means that your employees are still part of your company, but they also become the PEO company employees.
This is why it's very important to know all the tips so you can make the most out of this new partnership and you can start focusing your time and effort in your business since you'll be offsetting some of your liabilities.
2. The best Tips for PEO in Abu Dhabi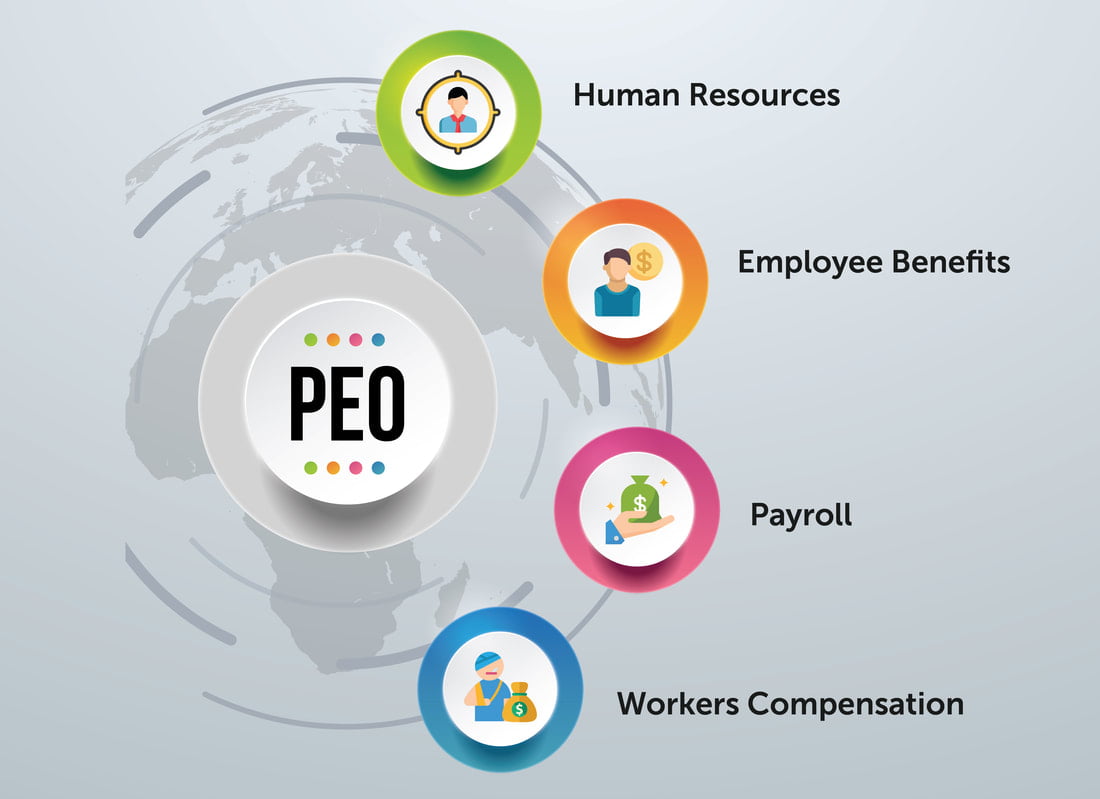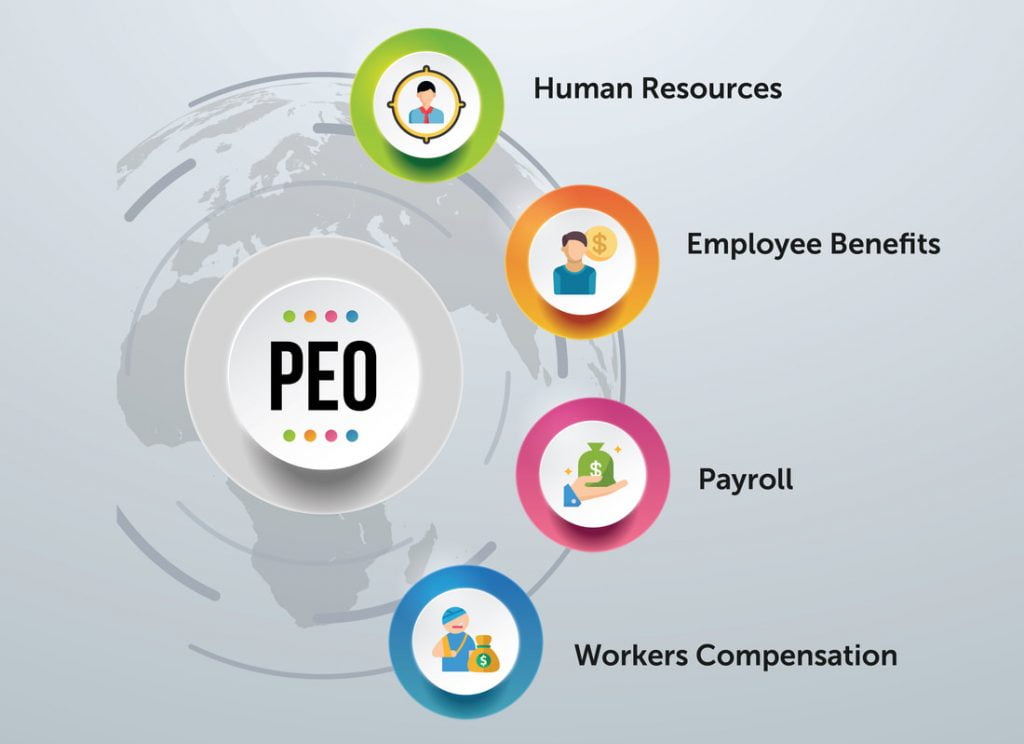 Once you know everything that is related to the PEO services and how they can help you, it's time to organize yourself and start learning about all the benefits that you can get out of this partnership. PEOs are one of the most requested solutions when it comes about Dubai recruitment.
After you decide to work with a PEO, you'll see that many advantages will bring great short and long-term benefits for your company, but, you need to know how you can get even more rewards.
One of the top leading PEO in Abu Dhabi is Connect Resources, and you can contact them and ask all the questions that you'd like to clarify so you can see that you can receive all these benefits for your business.
2.1 Solve and implement HR
The main reason why you decided to contact a PEO is that you need help in many functions of your HR department, and it's better if this organization takes care of everything, instead of choosing to outsource the tasks to several workers. This means that you'll receive all these services at a one-stop-shop.
But, you need to know that you have to take advantage of this new resource, and you can call the HR specialist to request HR support and you can start improving your processes in your business.
Make sure that your in-house employees receive all the guidance that they can, so they can receive all the knowledge and implement it productively.
2.2 Request for an overview
Receiving help from an HR specialist in the PEO service it's great for your business, and you'll see that many basics services are going to help you enhance your productivity.
But, if you want to get something extra, and you have some time to participate in a collaborative discussion, then you can request them to do an audit or conduct compliance regarding the Labor Law and HR Best Practices.
This way, the specialist will be able to identify if there are missing holes that they can fix, so you can get a better approach and you can solve all the small problems that may lie underneath the big ones.
2.3 Build a solid HR foundation
With the help of the HR specialist of the PEO, you'll be able to build your HR Management in a great way but to have a solid foundation there is some knowledge that you need to have and that they can provide you.
You can request them to help you implement standard processes and forms so you can have a great workplace, and you can start developing all the paperwork that you'll use later on. It's good to have everything standardized so you can have more effective processes.
Additionally, you can request them to help you customize all these forms so there's no risk of violating a law or creating liability. This is going to be great for dealing with challenges that arise during difficult times, such as the COVID-19 crisis for employers that we're dealing.
2.4 Employee Handbook
Another of the great Tips for PEO in Abu Dhabi is that you can request the HR Specialist to get your employee handbook done because they usually have a template that is based on federal law.
If you'd like to gain something extra, you can even ask them for some guidance on how to use the handbook for your benefit. If you have one already, you can ask the PEO to support you with an update, so you can have everything well established.
With Connect Resources you can be sure that they'll help you in all the inquiries that you have, so you can know all the services that you'll have access once you decide to agree with them.
2.5 Ask for additional services
Perhaps you know the "basic" services that are offered by the PEOs, but it's best if you start searching about some of the additional services that you can get with them, so you can have all in one package and you can receive exactly the solution that you're looking for.
Why does this might work? This is great for getting that something "extra" that most companies won't offer regularly, it doesn't matter if the price it's a little bit higher, it's worth your investment.
Some of the additional services that you might get are:
Provision of a legal team
Training services
Onboarding services
Market research
Global Mobility
With the help of a leading PEO like Connect Resources you can receive all the services that you need so you can have a comprehensive solution that fits your requirements, so don't hesitate about contacting them for getting some of the added features.
2.6 Expand your business
The PEO solution is great for companies that are overloaded in work, but, if you have plans of expanding your business, then you need to take advantage of this service so you can start working on that quickly and efficiently. 
When you hire PEO services is the best moment to start expanding overseas, and the specialists can help you with this.
Why can you do this? Because you'll be able to focus on more important business goals while the PEO handles all of your administrative tasks.
3. Tips for selecting the best PEO
It's important to know all the best tips so you can make the most out of your partnership with the PEO, but it's equally important to know how you can select the best leading company that can boost your business.
Although many companies offer staff outsourcing in the UAE, you need to look for one that has experience working with enterprises as a PEO.
If you're a company wanting to expand abroad, a new or small business, and even a big corporation, you can receive many benefits from a PEO, so don't feel like it's a bad decision. 
No matter how big or funded your company is, you need to have a solid HR structure so you can become more productive. Regardless of your sector or industry, you can contact a PEO to help you establish good processes within your HR department.
Suited to your business needs
The main aspect you need to consider is that you need to find a PEO that is suited to your business needs, so this means that you can't choose the first option that comes to your mind. You need to evaluate the proposals and ask all the questions so you can be clear about what to expect.
With Connect Resources you'll have a team of experts readily available to solve all of your doubts and this is going to help you to make a well-informed decision.
Reputation and experience
When it comes to co-employment, you need to choose a company that has enough expertise and that has worked with several industries, so you can be sure that its services can adapt to your requirements.
Connect Resources has been working in this field for over 20 years, providing fast and excellent solutions to its clients, so you can be sure that it's one of the top-leading agencies in Abu Dhabi.
Compare services and technology
If you have several PEOs in mind, you need to compare the services that they're offering as well as knowing the technology they use to provide what you need.
It's best to opt for companies that offer a wide range of services and that can explain exactly what's their plan with your business, and also that can have high-quality technology so you can receive the best and up to date solutions.
Be sure to watch the individual service fine points, and don't miss any of the details about what they offer. You can also compare the advantages and benefits of outsourcing so you can decide if it's the best choice for you, or if you're going to keep with PEO Services.
You can request assistance from Connect Resources for your HR functions in a one-stop-shop and you'll see how this is going to benefit your company in the long run.
4. Why Connect Resources is your best PEO choice?


After knowing all the tips for PEO in Abu Dhabi and deciding for a great company to help you with your requirements, you need to know why Connect Resources can be your best option in this matter.
Instead of outsourcing all the HR functions that you need for your business, you can contact Connect Resources so they can offer you the solution that you're looking for and start impacting your business positively.
What are the services they include in their PEO offer? Let's observe:
HR Outsourcing: forget about the paperwork and let them do the job for you

Payroll

: perform your payments and taxes on time and properly

Recruiting

: get assistance with candidate screening and interview process.
Visa and Government services: get your staff to work for you under your preferable conditions.
Others: do you have any specific needs? Ask their team of experts so you can know how to get assistance on that determinate matter.
Would you like to contact Connect Resources for PEO services? You can call at +971 433 166 88 or you can send an email to contact@connectresources.ae and you'll talk to one of their representatives that gladly will answer all of your questions.