How to do Temporary Staffing in Abu Dhabi? That's a common question that many companies have regarding this hiring method since they probably don't know all the aspects related to it.
There are many reasons why a business should hire temporary workers, but some of them don't know precisely how to carry out this process, and they need help to achieve a great solution.
In this article, you'll learn all the concepts of temporary staffing so you can make a wise decision if you're planning hiring workers for your company. Let's observe:
How to do Temporary Staffing in Abu Dhabi?
How do temporary staffing agencies work?
When should you contact a temporary staffing agency?
What is the temporary staffing process?
How to do temporary staffing properly?
Why can Connect Resources be your best option for temporary staffing?
1. How to do Temporary Staffing in Abu Dhabi?
If you're wondering: How to do Temporary Staffing in Abu Dhabi? Then, you should begin by knowing what exactly is this hiring process and how can a company help you find the best match for a specific job position that you have available.
There are many aspects of recruitment that you probably don't know, so this is why it's crucial to understand how you can hire the people that you need for a specific project or job position, so you can make a well-informed decision that benefits your business.
Abu Dhabi is one of the places that attract many professionals from around the world because they're looking for having a better quality of life, and your business can take advantage of this by hiring the top workers of their field.
For this reason, temporary staffing might be beneficial for your company since you can have the help of a highly prepared worker for a specific time or for completing a project.
1.1 What is temporary staffing?
Temporary staffing refers to hiring workers for doing a business function or working on a project during a time that's usually short-term. It's different from permanent hiring and contract staffing.
If you're planning on hiring Temporary employees, you need to contact Connect Resources because they have an extensive database with experts in many areas that are waiting to be hired by you.
1.2 What is a temporary staffing agency?
Many Temporary staffing agencies in the UAE offer this service to companies so they can take advantage of this resource to take their business to a whole new level.
Their main job is to find workers to send them to short-term labour opportunities for companies that require extra help. They act as a contracted human resources department for their clients so they can meet their hiring needs without investing too many resources.
What is the specialization of temporary staffing agencies? Let's observe:
Seasonal hiring: hiring for a holiday season or for a busy time.
Entry-level job candidates
Candidates with specific skills set
Candidates for specific work hours
2. How do temporary staffing agencies work?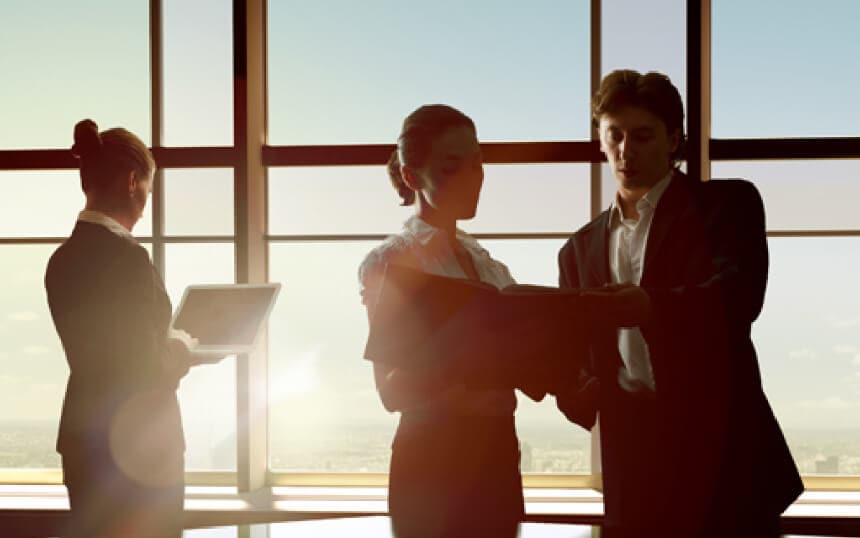 Before asking the question: How to do Temporary Staffing in Abu Dhabi? It's essential to know how agencies work and why are they the best choice you have to find the workers that you require quickly.
If you're worried that you won't be able to find the staff that you need, don't think about that, because Connect Resources is making its best effort to support employers during difficult times.
2.1 Talent pool
The primary resource that a temporary firm has is its talent pool. People who would like to work as temporary staff applies to the agency offering their services as a product, and the agency provides them to organizations that are looking for talent like them.
2.2 Connect candidates to clients
The main task of an agency is to connect the Temporary staff to companies that are looking to fill a job position with a specialist so they can boost productivity and achieve a specific goal.
When the company doesn't want to invest resources, or it doesn't have the HR department to search the workers that it needs, the organization turns to a staffing agency to delegate this business function.
2.3 Paperwork and payment
The agency is responsible for doing all the paperwork for hiring the temp employer; this includes processing the working visa, and any other document.
The worker does the job for the company, but the agency is responsible for making the payment. But, the temporary staff usually has the same pay rates and benefits as permanent employees.
2.4 Issues and complaints
When the temporary staff has any HR issue or complaint regarding the work, they have to address it with the agency, and the agency acts a third party in the discussion so they can together solve the problem.
The reason for this is that although the temporary worker is doing the job for the company, it's still employed by the staffing agency.
3. When should you contact a temporary staffing agency?
The question of when it is the right time to contact an agency is another critical question besides: How to do Temporary Staffing in Abu Dhabi? Because you have to identify if your company can benefit from this new business relationship so you can receive the most out of that.
There are many business cases when it's ideal to hire a temporary worker to help you. Let's observe.
3.1 Part-time worker
If you're looking for a person to do a specific job for you, but you don't require them to work full-time, then you can contact an agency to supply a part-time worker that can help you fulfil the strategic goals for your business.
3.2 Temporary Worker
A temporary worker might be great for managing seasonal fluctuations that are usually the busiest times for a business. You can hire workers to do their job for you during a few weeks so you can be prepared to meet customer demands.
When workloads return to normal, you won't have any increased costs, and you can see how your profits go up during these particular assignments. Temporary staff is excellent for managing a difficult period of a business.
3.3 Short-term project
In the case of a short-term project, temporary workers are great because you don't need to offer a permanent position and they can finish their job when the project has finished. It is perfect if your business receives an urgent project, and you need to finish it right away.
3.4 Long-term project
Temporary workers aren't just for short-term projects since you can hire people to last longer so you can meet company objectives. It's an additional resource that can do high-quality work, so it's great for long-term temporary assignments.
Whether you require a temporary worker for a short-term project or you're planning to do the temp-to-permanent hire, you can be sure that Connect Resources can assist you in each step of the process, from getting the work permit to training the staff to do their best job.
4. What is the temporary staffing process?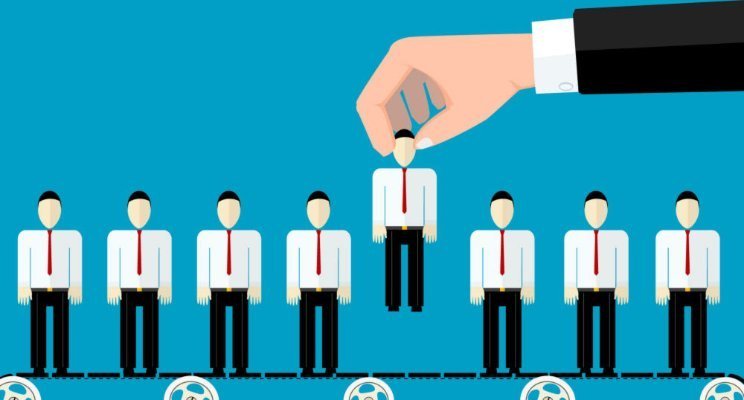 It's essential to contact a firm that can help you do this process, so you can ask: How to do Temporary Staffing in Abu Dhabi? And you can be aware of all the steps that are needed to find the workers that you need.
Job order and requirements
The first step of the temporary staff hiring process is when the company contacts the agency to discuss the demands and requirements it has. The agency will prepare the job order, and it will write down all the necessary skills and qualifications the worker must-have.
If you contact Connect Resources, its team of specialists will analyze and understand your business so they can provide you with a perfect solution for your temporary needs.
Candidate search
The agency starts looking for Temporary employees that the business requires based on the job order. The recruitment process begins to find the best employees for the company.
If you contact Connect Resources, you can be sure that this step isn't going to take that much time because they have access to a vast talent pool and they'll find the candidates best suited for your business quick.
Screening and interview
Once the agency has identified the potential candidates, the screening process starts. It consists of doing background checks and analyzing if the worker can be an excellent fit for the company.
Then, the agency starts the interview process to select the qualified candidates so they can prepare a list that is going to be sent to the company so they can continue with the process.
The outsourcing companies in Abu Dhabi are responsible for taking care of the hiring process on behalf of the company, so you don't have to invest time in searching for the perfect staff for your business. You'll receive the experts that you are looking for by contacting Connect Resources.
Interview by company
The company interviews the candidates provided by the agency, and it can choose from the screened ones to select the person that can be the best match. The interview can be done at the company's office.
It's important to note that Connect Resources provides the screened candidates based not only on their skill but also on the personality so they can be the best fit for the company both in the job and culturally.
Job offer
After the company has finished interviewing, they have to provide the selected candidate to the agency, and they start the negotiation process. The company makes an offer, but the agency is in charge of present it to the candidate and discusses it. If the candidate accepts, then it's ready to start working for your company.
Onboarding
Once the company has chosen the Temporary staff it wants to hire; the agency needs to take care of an essential aspect so the employees can be an excellent fit for the business.
Connect Resources takes care of the onboarding process, which consists of preparing the candidate to work for the company, and carrying out all the necessary steps so they can work legally in Abu Dhabi.
The agency will also take care of all the paperwork and legalities that are required for your temporary staff, like Visa Outsourcing in Abu Dhabi, or any other document that your employee needs.
Follow up
The temporary staffing process doesn't end with hiring for Connect Resources because they continue doing follow up to workers so everything can be in order. If the company or the worker have any request or comment, they can contact the agency to solve it.
5. How to do temporary staffing properly?
When asking: How to do Temporary Staffing in Abu Dhabi? You need to know that there are many ways of doing this process, but you need to contact a trustworthy company and evaluate its qualifications so you can receive the outcome that you expect.
What are some of the main aspects you should look for in a temporary staffing agency? Let's observe:
Streamlined process
Well-trained recruiters
High-level of selection and screening
Expertise in your industry or field
Experience working with several companies
Customized solution for your company
If you're looking for a temporary employee for a specific job position or a short-term project, you can count on with one of the best temporary staff agencies like Connect Resources to receive the workers that can help your business.
6. Why can Connect Resources be your best option for temporary staffing?


One of the top-leading Temporary staffing agencies in Abu Dhabi is Connect Resources, which counts with a team of experts that are readily available to assist you in each step of the hiring process so that you can meet your demands.
It's a well-established company that has been working in the outsourcing field for over 20 years so you can be sure that you're going to receive the best candidates.
Would you like to contact Connect Resources for Temporary Staffing? You can call at +971 433 166 88 or send an email to contact@connectresources.ae, and you'll talk to one of their representatives that will gladly answer all of your questions.