If you're a business looking for opening a branch in the UAE you may need assistance from an international PEO. As your business grows, your needs change and you want to enter new markets. However, it's not an easy task and sometimes it's better to have assistance if you want to get outstanding results.
In this article, you're going to learn everything you need to know regarding how to work with a provider that can assist your expanding business. In addition, you will understand all the benefits that you can get with this kind of partnership.
How to determine if you should work with an international PEO
What is the difference between International and Domestic PEO?
How does a global PEO work?
What are the benefits of working with a PEO provider?
Why should you use International PEO services?
Why is Connect Resources your best option for global PEO services?
1. How to determine if you should work with an international PEO
Deciding to partner with an international PEO it's something you have to consider very well. Therefore, you can't take this decision without learning first everything that it's involved in this business relationship.
An expansion is a major challenge for any business and for this reason it's useful to count on with all the help you can get. However, you need to be aware of what to expect if you decide to contact a service provider. This way, you can analyze your current situation and determine if it's the best for you.
1.1 Why do businesses look for an international service provider?
Managing every aspect related with your expansion could be difficult. For this reason, many businesses opt for PEO solutions to manage the growth successfully. A company might request the services from a PEO for the following reasons:
It doesn't know how to handle the target country rules and regulations
The company doesn't have a branch or office in the target country
The company wants to have an outstanding management of their international workforce
It doesn't have the resources or personnel to handle the HR tasks related with an international expansion
Once you know what your needs are in terms of international expansion, you can start researching about the third-party that can help you. The best part is that you can get a customizable solution from an EOR provider that assist you and helps you reach your strategic goals.
Learn more about the services provided by an EOR in the UAE.
2. What is the difference between International and Domestic PEO?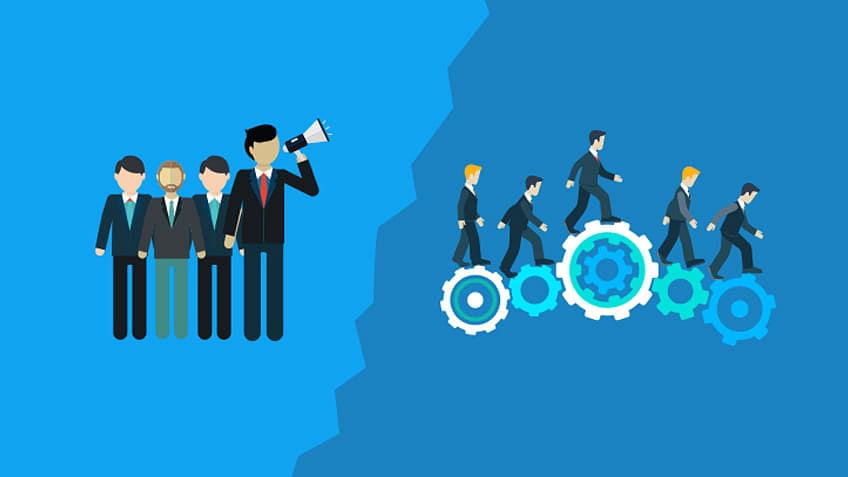 Before opting for partnering with a PEO you need to know some concepts first. There are two types of expansion, those that look for domestic expansion and those that want to look for internationally.
For this reason, there are two types of PEO that you can encounter depending on your type of expansion, which are the following:
Domestic PEO: a domestic Professional Employer Organization (PEO) is the agency that supports businesses that are exploring domestic expansion. Hence, it's a service aimed to those that are expanding within their country.
International PEO or Global PEO: an international Professional Employer Organization (PEO) is also known as a Global PEO. This agency provides services aimed to businesses that want to enter any international market.
Although you should include the International PEO cost in your budget when you're planning your expansion, it's always a cost-effective solution because it helps you save time and money in several areas.
2.1 What is a Global PEO?
A Global PEO or international PEO can help your business hire and manage employees when you want to expand internationally. Some of the areas in which a Global PEO can help you are the following:
Hire employees without having to set up an entity
Assistance to expand into one or more international markets
International payroll management
Assistance with HR tasks
It's important to know that this type of provider acts as your company's global Employer of Record. In this sense, a Global PEO Dubai can help you enter this market without having to invest a lot of time, effort and money.
If you want to know how the EOR operates in the UAE, you should make some research about it to understand the ways it can help your business. Since many businesses have opted for this kind of partnership, there's enough information so you can learn more about it.
3. How does a global PEO work?
To decide if you should partner with a Global PEO you need to understand first how they work. They usually follow the following steps:
The Global PEO has local subsidiaries in the market you want to enter
They use their global infrastructure and local offices to be your employer in your desired location
The Global PEO hires your workforce and it becomes their Employer of Record
The Global PEO manages all local legal and HR matters
Your workforce starts working for your business
As you can see easy it's a quick solution to get your business running overseas. In addition, the best part is that you won't have to set up a complex international infrastructure. You just have to use Global PEO services.
If you need help with the management of your workforce or any HR task, you need to have experts by your side to assist you. Therefore, Connect Resources can be the best solution for your business to offer you a comprehensive PEO – EOR service to help you have an outstanding company.
Learn more about the PEO – EOR Service offered by Connect Resources.
3.1 How can you choose a PEO provider?
If you decide that PEO solutions are the best for your business, you need to know how you can choose the perfect provider. Keep in mind that they work as an extension of your organization so you should choose wisely.
Some of the aspects you should consider are the following:
Experience in the singular areas you need assistance
It doesn't have any hidden fees
It should have a business entity in your target country and an in-house team there
The Global PEO should understand your requirements
It must provide a comprehensive hiring and onboarding process
Its in-country team should provide all the assistance to your professionals
Whether you're planning to set your international workforce at Dubai or Abu Dhabi, you must develop a global mobility strategy that guarantees excellent results. For this reason, you should know the best tips for carrying out as well as understand how it works.
Learn more about how to carry out Global Mobility effectively in the UAE.
4. What are the benefits of working with a PEO provider?
Once you know that working with a PEO Dubai could help you have a better result with your expansion there's still more to know. You should understand all the benefits you can get with this partnership.
4.1 Fast market entry
The main reason why a Global PEO is a perfect solution for your business is because allows you to start running in a new country in a shorter amount of time. While carrying out an expansion internationally by your own could take you six months up to a year, with a PEO you can even start working in less than a week.
One of the most challenging aspects of expanding your business abroad is when it comes to hiring workers. An EOR can help you finding the best staff for your new branch or office since they follow the best practices for hiring international employees.
Learn more about how to hire international employees with an EOR.
4.2 Simplified processes
Having a provider that assists you in every area of your expansion helps you having streamlined processes without too much effort. A Global PEO helps you with the following processes:
Compliant employment contracts and onboarding
Management of payments, compensation and benefits
Legal compliance
Tax payments and withholdings
Reporting
Hiring and recruitment
4.3 Risk management
A Global PEO ensures smooth operations without worrying for any risks or liabilities. Your workforce gets paid on time, your contacts are drafted in compliance, it offers the perfect benefits for your workers in accordance with local regulations, and so on.
Working with a service provider mitigates risk and ensures your business to continue operating without any issues.
There are many misconceptions regarding the work carried out by EORs. For this reason, it's advisable to be well-informed about this service, so you can know what to expect when you decide to opt for this business model.
Learn more about how you can get assistance with EOR services.
5. Why should you use International PEO services?
If you're wondering why you should work with a provider even when you have to incur in International PEO cost there are many reasons that will convince you.
5.1 Multi-country operations
One of the best reasons to work with a service provider relates with the fact that you have the possibility to enter virtually any market. As your business grows, you can request the provider to assist you entering other markets in addition to the current one you're exploring.
It gives you the freedom to grow into more markets and you can use the same service provider. Hence, your business can continue growing and have the perfect ally in any given circumstance.
A great benefit of partnering with an EOR is that you won't need to have an office in the UAE to carry out all of your processes. Thus, it means that you can get the visas for the employees that you're going to send to this place by using EOR services.
Learn more about how to get visas for employees even if you don't have an office.
5.2 Cost savings
Having a growing business means that you can obtain more revenue. However, it also means that you should invest in your international expansion. If you don't have the help of a Global PEO you can end up spending huge amounts of money and perhaps you won't get the results you expect.
In comparison to an entity establishment, a Global PEO helps you save up to 60% in costs. Therefore, it's a great solution for your budget. Some of the areas in which helps you save money are the following:
You won't have to set up an entity
It enables you to offer better benefits to your workforce at better costs
It helps you save in legal and HR costs
5.3 Expertise
When it comes to international expansion you can't go into the process blindly. For this reason, it's helpful to have experts by your side. A Global PEO has specialists readily available to offer you and your workforce a 24/7 support.
Therefore, you'll surely receive all the benefits you expect without having to hire expensive experts. The provider has HR and Payroll specialists that will ensure your operations and processes are done correctly.
Running a business in the UAE means that you must follow the laws and regulations established by the authorities. One of the most important rules is to hire national workers, and if you need help with this, Connect Resources can assist you with Emiratisation.
Learn more about the Emiratisation service offered by Connect Resources.
6. Why is Connect Resources your best option for global PEO services?

If you're looking for services provided by an international PEO you have to trust in Connect Resources to help you. We offer a comprehensive service aimed to those business planning an international expansion.
Our team of specialist can assist you with the management of your international workforce as well with any other HR related task. We have been providing our service for the past 20 years to a variety of companies. Hence, we can help you with each step of your expansion.
Would you like to contact Connect Resources for international PEO services? You can call at +971 433 166 88 or send an email to contact@connectresources.ae, and you'll talk to one of their representatives that will gladly answer all of your questions.