During the last decade, and especially due to the current COVID-19 situation in the world, several technological resources have been influencing the economic sector in countless countries, including the United Arab Emirates. As time passes, it is more evident that technology is impacting the recruitment process and similar duties for the better.
In this article, you will learn everything you need to know about the impact that technology has caused in the recruitment process in the United Arab Emirates and other countries during the last few years, and the changes it has brought to it along with the benefits they provide. Let's observe:
1. How is technology impacting recruitment processes nowadays?
2. Productivity increases due to technology and its benefits.
3. How to use technological resources to recruit candidates for a job?
4. Does technology reduce human bias and promote diversity?
5. Technology trends in the recruitment industry.
6. Why is Connect Resources your best option to obtain high-quality recruitment services for your company?
1. How is technology impacting recruitment processes nowadays?
As time passes, the technology industry keeps growing and expanding the results of its efforts to the world, including other industries in the sector. Technology impacting recruitment processes and the entire recruitment industry is one of the many areas that have changed their methodology to do their work and get better results.
The operation steps that need to be done during the recruitment and selection process have changed due to these technological resources, making the procedures easier and more efficient every day. Advanced systems and resources made it possible to do every step more efficiently, like interviewing or collecting the candidates' information during the process.
Recruiters and employers discovered that using these resources can speed up screening, shortlisting, and compile documents regarding the candidates, like CVs and applications. Besides, it is also easier to set up interviews remotely and with a more dynamic environment by using special platforms, such as Skype, Zoom, and many others.
While in the past the common resources were newspapers, flyers, or printed media in general terms, nowadays everyone can use this technology impacting recruitment procedures significantly. It has brought many advantages that can be count as reasons why recruiters should use it to obtain better results during the recruitment process.
1.1. Reasons why technological resources have been necessary for recruitment during the COVID-19 crisis.
When this new era began, technology turned out to be a motive for innovation in all areas, and the recruitment industry was not the exception. Procedures changed and became more productive; it even made possible a global reach for thousands of companies in many countries, including the United Arab Emirates.
Implementing new methods by using technological resources is a great way to start boosting any recruitment process. Besides, you can also benefit your human resources department to make it more efficient just by using the appropriate technology, and this will provide better conditions for your company in a matter of time.
1.2. The benefits of using technological resources to recruit new employees.
Once your recruitment team starts applying advanced methods to improve the recruitment process, you will be able to obtain certain benefits that will make this process more capable and practical. Among these advantages that you can get just by using correctly these tools, you can count on the following ones:
Global reach to find the most skillful candidates: now it is easier for both employees and employers to achieve their goals. For the candidate, it is easier to apply for any job, and for the employer or recruiter, it is easier to find candidates. This is possible due to reliable platforms like LinkedIn, which was made to benefit both the recruitment process and the job search.
Setting remote interviews: it is now more comfortable for both recruiters and candidates to ace remote interviews successfully, which has helped to save time and other resources for both parties. It is a strategic benefit if it comes to save important elements such as money and time, and also helps to increase productivity and interaction.
More strategic company: using technology for recruiting will help make the process smoother and faster, saving a lot of time and money. You can make a meticulous plan to recruit new candidates by using these tools, and every step of the process will be less tedious and more dynamic. Strategies will be of great help during this process too.
More effective data processing: technological systems have the advantage of processing data with more efficiency and speed, which is a benefit when seeking talent and analyzing applications. The old manual process can be discarded since the new digital method is far more effective and helps save time and effort, just like money and other resources.
Technology has also helped to keep employee files in digital form instead of physical form, which is more comfortable and helps to free up space in the workplace. Besides, it is also easier to find any document in an organized digital system than physical paperwork, and it is the same with CVs and any other document related to the current employees and candidates that aim to get a job in the company.
2. Productivity increases due to technology and the benefits that come with it.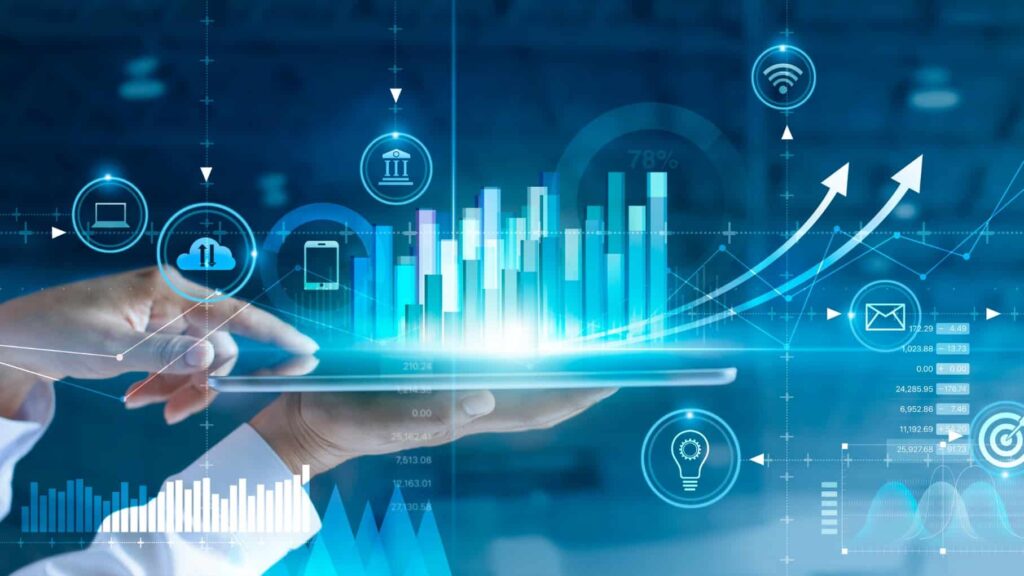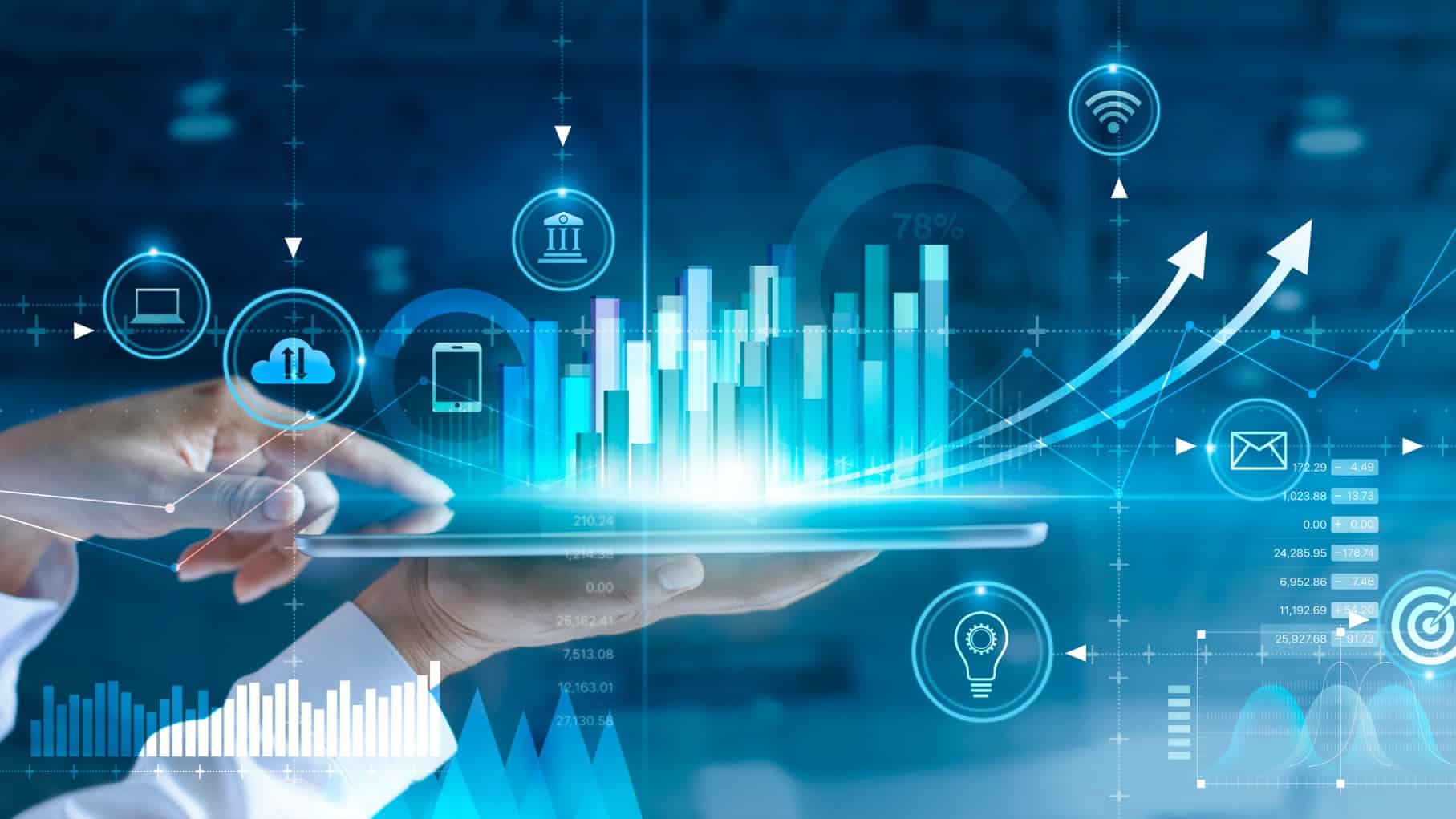 Faster economic growth is possible now that technology impacting recruitment has become usual in current times. The recruitment process can take a lot of time if it is not well done, and even more if none of the technological resources are used. Making an organized plan including technological tools will surely make the process faster, which is already a great advantage.
Technological resources can help every recruiter to skip laborious tasks when recruiting and selecting new possible employees, like creating job descriptions and posting job ads on different job platforms. It allows recruiters to focus on more important procedures and, therefore, their productivity increases significantly while recruiting every time more candidates.
This is one of the most outstanding ways in which technology has impacted the recruitment process for the better, especially during this year when the COVID-19 affected the economy in almost every country in the world. From now on, the recruitment process will allow companies to get the desired results in a short period.
3. How to use technological resources to recruit candidates for a job?
Some proceedings can be done quickly if the recruiter uses advanced technological systems, like the comparison step when selecting the best candidate. Setting a determined requirement, like choosing between top candidates based on specific features, will help the recruiter avoid this time-consuming selection process and still obtain the best results.
Similar methods related to data and systems can work for the rest of the process. As for the job search process, using a simple but effective job platform such as LinkedIn is perhaps one of the best options for both recruiters or headhunters and employees looking for a new, better job that suits their desires and goals.
4. Does technology reduce human bias and promote diversity?
People's bias can be unconscious most of the time, but since technology impacting recruitment is becoming a trend, it is known that using these resources can help HR practitioners to realize their own personal bias and reduce them when recruiting new employees or doing any other human resources functions.
Bias can affect the companies in many ways, affecting especially its efficiency when doing any proceeding. Experts have realized the different ways how is technology impacting recruitment, and bias reduction is one of the results of applying technological methods to recruit candidates efficiently. This is because the human elements are discarded by using ATS or similar tools.
Using artificial intelligence can ensure a recruitment process without allowing human bias to interfere, which guarantees a standardized proceeding that provides different valid options regarding this affair. Many companies in the United Arab Emirates have already applied this technological tool to avoid human bias effectively during the recruitment cycle of the businesses.
The typical bias that emerges during this process can affect the results, but since artificial intelligence will be driving the algorithms, each of these biases will be eliminated immediately. Some of the most common bias could be based on personal decisions and thoughts, giving, as a result, an unfair selection process based on several human biases, including:
Beauty bias.
Attribution bias.
Affinity bias.
Gender bias.
Avoiding human bias will also promote diversity in the process since the decisions will not be based on personal thoughts but standard rules.
5. Technology trends in the recruitment industry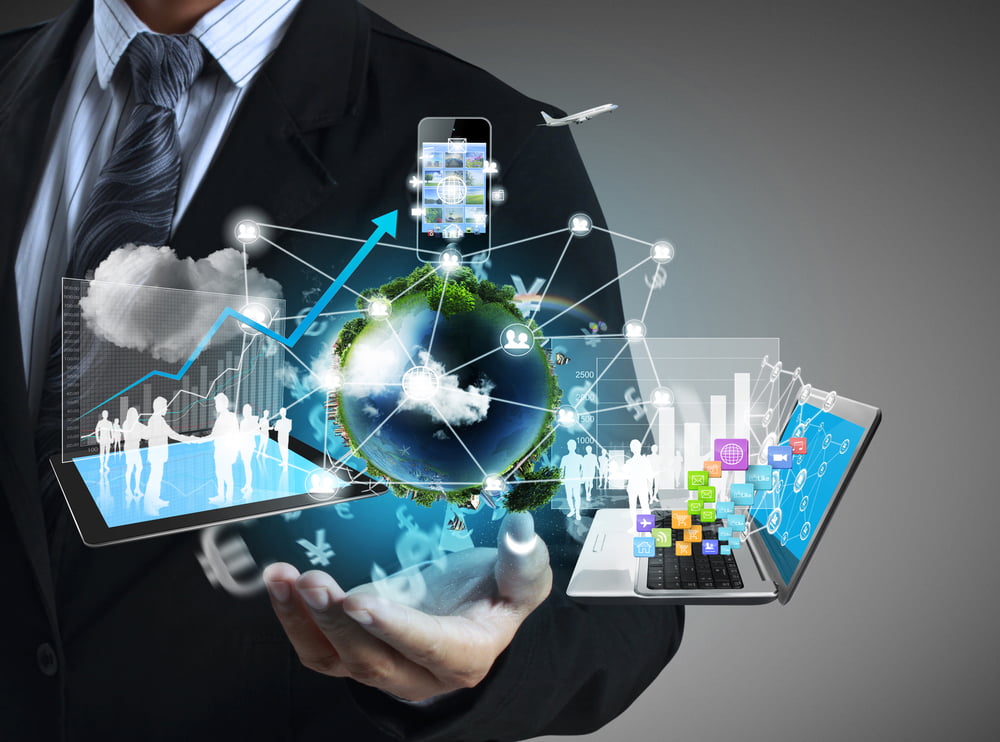 As it evolves, technology impacting recruitment becomes even more common in our current times, and in the last year, some recruitment technology trends emerged to make the process more comfortable and efficient. Among those useful trends that are transforming the recruitment industry and its procedures, we can mention the following ones:
A programmatic job advertising that uses artificial intelligence to improve job ads, including publishing, purchasing, and optimizing them. With predictive recruitment algorithms, it is easier to analyze market data and history tracking. It works as an advantage for recruiters to reach the right candidates according to their job search on the web.
The recruitment marketing software is a strategy that makes possible the building of employer brand and the creation of enticing jobs. Its job is to convert hard-sell job ad content into more engaging or interesting information for candidates, which helps recruiters to attract suitable candidates and make the recruiting process easier for everyone.
Screening candidates that applied for a job on previous occasions can be a more efficient process thanks to talent rediscovery software that uses the ATS resume database to do this proceeding, and when the job is done, the recruiter can contact these candidates through email or social media if it is necessary.
Pre-screening chatbots and friendly interview chatbots help recruiters to engage new candidates and motivate them to apply for the different jobs, and transmit a friendly environment to help candidates to get on during the interviews, providing more information and collecting the candidates' responses and documents (including images, videos, audios, and more).
Job aggregators can also be of great help for recruiters, and that is why they have become an important technology trend in the recruitment industry. Using artificial intelligence, these aggregators have the job of crawling several career websites, job boards, and social channels to advertise job posting. The only requirement to take advantage of this strategy is creating a separate URL for each job listing. Job aggregators can also compare certain details of your posts (like job descriptions, benefits, and salaries) with the competitor's posts.
6. Why is Connect Resources your best option to obtain high-quality recruitment services for your company?


Making your recruitment process more effective by applying new technological methods and improvements will ensure success. With Connect Resources helping hand, you can make more improvements in your human resources department and functions, including the recruitment process and many other procedures. However, you can also request our services in case you desire to skip these processes and obtain the best candidates in the short term.
Our recruitment services can be an excellent solution for your company's recruitment needs, especially if you are looking for new talented candidates within a short period of time. We offer you a wide range of solutions regarding new employees that your company requires. Only highly-qualified will be welcomed in your company to make it more efficient.
We also offer other services related to recruitment that can be useful, including staff outsourcing services and many others. Plus, you can request Connect Resources' services related to some human resources functions, including payroll, HR consultancy, visa and government services, and many others that will surely improve your business operations.
Would you like to contact Connect Resources to request our recruitment services for your company or make improvements to your HR department? You can call at +971 433 166 88 or send an email to contact@connectresources.ae, and you will talk to one of their representatives that will gladly answer all of your questions.