Have you ever wondered: how does payroll outsourcing work? Delegating this significant business function of your company is a crucial decision so it's essential to know everything about it.
In this article, you're going to learn about the basics of payroll outsourcing, including how you can select the best third party and what are the advantages of opting for kind of business relationship. Let's observe:
1. How does payroll outsourcing work? – Everything you should know
How does payroll outsourcing work? It's a common question that many businesses ask themselves since it involves working with a third party.
The outsourcing industry has gained popularity over the years, and now it's common to see many businesses delegating their payroll functions to a third party. It's a service that it's beneficial for the overall success of the company.
So, why should you know how it works? Let's observe:
To find an accurate solution that adapts to your particular needs
It's useful to know how it works so you can find a great provider
To understand the scope and level of the service you need
Payroll processing and administration is a major part of any business. If you need assistance with this matter whether with your current employees or international workforce, you should contact Connect Resources to get our outstanding service.
Learn more about the Payroll service offered by Connect Resources.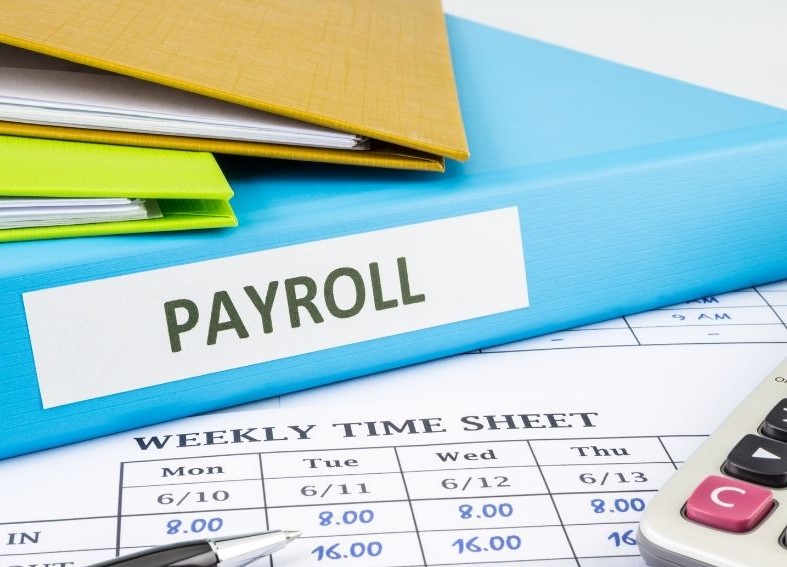 How does payroll outsourcing work? Before asking this question you should know first what this is so you can have a better understanding of the process.
The payroll outsourcing service is when you opt for delegating some business functions to a third-party that provides assistance in the following areas:
Payroll calculation
Payroll reporting
Payments for your employees
Management of payroll legal compliance
Tax filing
Perhaps you think that there's no difference between outsourcing your payroll and investing in your payroll department to process it by yourself. However, you should know that both solutions can give different outcomes, and you must choose the one that can benefit you business the most.
Learn more about the difference between delegating your payroll and processing it in-house.
3. How can you find the best provider?
Finding a perfect provider for your business could make a big difference for receiving the solution that you expect, especially if you ask yourself the following question: How does payroll outsourcing work?
Finding the best payroll outsourcing provider could be difficult. For this reason you should know the characteristics of a trustworthy agency, which are the following:
It offers excellent assistance with your current payroll challenges
The agency has experience working with other companies
It has payroll specialists
The agency has a streamlined process to enhance your business productivity
If you have never used payroll services, there are many things you should know first. It's important to know how the process works and how you can get the most out of it once you decide to partner with a provider in the UAE.
Learn more about the best tips for using payroll services in the UAE.
Since the Payroll outsourcing concept is the same for each business, you may think that most providers are the same. But this isn't true. Although the service is basically the same, each agency offers its solution that can be suited or not for your business.
How can you find an excellent payroll provider? Let's observe:
Have a better understanding of your needs so you can find the right partner
If you need assistance with international payroll you should look for a provider with enough experience in this matter
Ask about the key factors that differentiate them from other agencies
Look for the best customer service you can get
4. How to start working with the agency?
Perhaps you don't know the answer to the following question: How does payroll outsourcing work? So, it's essential to find a great agency that can help you clarify all the doubts you have regarding the process and how to start working together.
If you're looking for a reliable payroll provider you should follow the next steps:
Carry out careful research about agencies that offer this service
Check their reputation and reviews
Compare quotes
4.1 Setting up the account
When you select one of the Payroll outsourcing companies you have to contact them to start the negotiation and begin working together. Once both parties agree to the service, the next step is to set up the account. What is this about? Let's observe:
The payroll provider request access to your payroll information
You should provide a report or any other means to let them get your employees' payroll information (hours worked, sick days, benefits, vacations and more)
The agency will proceed to run payroll for your company
After processing the payroll, the agency will look for compliance, reporting and payroll tax remittance
A PEO can help you with several tasks of your business, including processing and administering your payroll. For this reason, you should know how you can select the best provider for your business to obtain excellent results.
Learn more about how to choose the best PEO provider in the UAE.
If you want to know the answer to the question: How does payroll outsourcing work? You have to ask first what the provider can do for your business and how it can help you achieve excellent results.
It's important to find a qualified agency that can offer you exactly what you need, because it's important to get a provider that understands your requirements and that can give you an outstanding solution.
5.1 Calculation
Whether you need to run your payroll weekly or monthly, there's a lot of calculation involved in this matter. For this reason, you should look for an agency that can manage all of this. An experienced provider could help you have an efficient and accurate payroll so your employees feel happy.
HR functions can be difficult to handle, but you need to take them seriously since they're crucial for the proper functioning of your business. If you want to have specialists assisting you with this matter, you should contact Connect Resources to receive the help from its HR consultants.
Learn more about the HR Consultancy service offered by Connect Resources.
5.2 Compliance
With the Payroll outsourcing model, your business should be able to stay in compliance since the agency offers a dedicated team for dealing with tax regulations. Keep in mind that a trustworthy agency should guarantee compliance with every aspect of your payroll.
An outsourcing agency should help you avoid mistakes with calculation of payments, payroll taxes, filings, and more.
5.3 Payroll tax management
As mentioned before, taxes are crucial for the operations of any business, and you need to stay in compliance with the authorities if you want your business to continue working legally in the UAE. With the outsourcing model you get the following:
Experienced members carrying out calculations
Specialists updated with the latest laws and regulations
Payroll experts following strict guidelines to ensure payroll tax remittance timely
Handling the payment, benefits and compensations for your workforce is a sensitive topic since you can't make any mistakes. And with an outsourcing solution you can get help in this matter, so it's useful to know how it works and what it can do for you.
Learn more about the payroll service provided by PEOs in the UAE.
5.4 Payroll reporting
The Payroll outsourcing concept means that the agency will have to deal with every aspect related with this department, including generating reports. It's essential to have an agency that can offer you an excellent report management since you need these documents for future references.
With Connect Resources you can be sure that you'll receive an outstanding payroll service that includes everything, including an excellent management of payroll reports. You can contact us to receive a solution adapted to your specific needs. We will take this burden from you so you can focus on your core activities that generate revenue.
There is one essential question regarding the process besides the following one: How does payroll outsourcing work? It's even more important to know the benefits that you're going to receive when you opt for this partnership. It could represent an advantage for your business.
6.1 Access to the latest resources
Having an in-house team to process your payroll could be highly expensive since you need to invest in technology and resources. However, with an outsourcing solution you can get access to advanced system. Let's observe the benefits you can get in terms of resources, which are the following:
Latest software and system to process your payroll
Expert assistance that's usually reserved for big companies
Access to the latest techniques in payroll processing
If you haven't considered implementing a payroll solution in your business, perhaps you should do it since it can offer you a great amount of benefits. In fact, it can be a solution that provides a huge relief to your operations because you won't have to invest time or resources on it.
Learn more about why payroll outsourcing can take a burden from your business.
6.2 Error-free operations
The advantage of working with Payroll outsourcing companies is that you won't have to worry about mistakes related with incorrect or late payments. Additionally, you won't need to focus on tax regulations in detail since the provider will ensure full compliance.
6.3 Save costs
One of the advantages of Payroll outsourcing model is that your business can save costs regarding the implementation and management of payroll systems since the agency has its own. It means that you won't have to invest in infrastructure. Let's observe the savings you can get:
Buying and maintenance of efficient payroll systems
Purchase of expensive infrastructure like software, network capabilities, hardware, and other
Regular updates for the systems
6.4 Excellent management of complex data
Counting and calculating every aspect related with the payroll isn't as easy as it seems. And if you don't have specialists doing it for you, it could be difficult to achieve excellent results. For this reason, you should trust in an agency since it can manage your complex payroll data efficiently.
One of the best aspects of payroll outsourcing is the fact that it can help you have a great employee management. It is useful because this way you won't have to deal with payroll tasks and at the same time you can pay your workers timely without any worries.
Learn more about how you can improve your business by outsourcing your payroll.
7. Why is Connect Resources your best solution for payroll outsourcing?

Once you know how you can outsource your payroll and why it's beneficial for your business, you may want to start looking for providers that can offer you an outstanding solution. Connect Resources can be your best option since we have been offering this service for over 20 years.
We have payroll specialists that are up-to-date with the latest regulations and practices followed in this area. Our team of dedicated experts will assist you with each task you need and we will ensure your business always stays in compliance so you can continue working legally in the UAE without facing any issues.
Would you like to contact Connect Resources for Payroll Outsourcing services? You can call at +971 433 166 88 or send an email to contact@connectresources.ae, and you'll talk to one of their representatives that will gladly answer all of your questions.