When it comes to Global technical staff, We're in the digital era, and you, as a business owner, have to be aware of this more than anybody. You must know the limits of the advantages you can get if you cross the barriers of traditionalism. Nowadays, it's not necessary to have all your staff in the same place.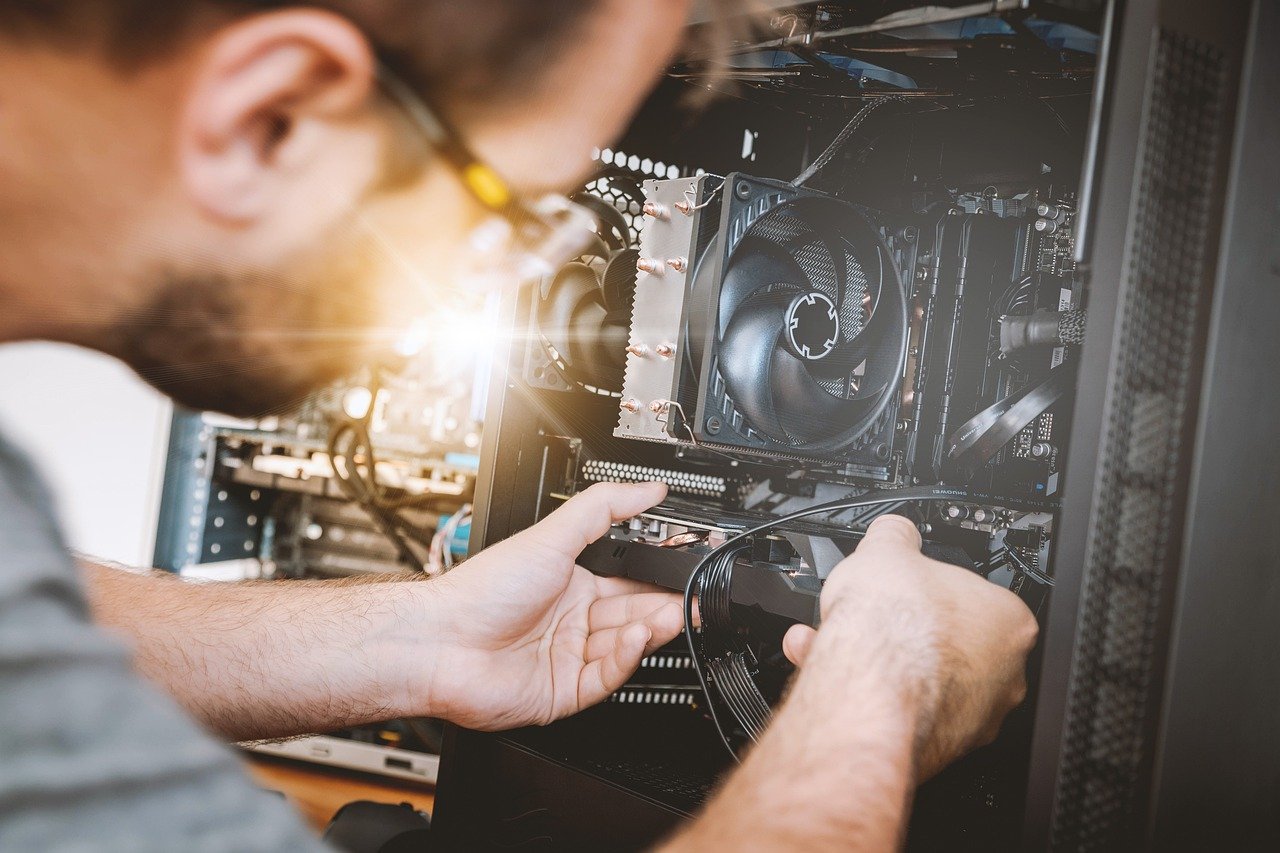 In this article, you'll learn everything about what a global technical staff is and why your company needs it. You'll be aware of the cases when a global technical staff is necessary. Moreover, you'll know what role a global technical staff plays in your business. Let's observe:
What is a global technical staff?
Cases in which your business will require or benefit from a global technical staff.
What role does a global technical staff play?
How can Connect Resources help you?
1. What is a global technical staff?
Before we start talking about what a global technical staff is, we should know what a technical staff means. As part of an organization's technology team, technical staff specialists perform a variety of support and assistance services. They are in charge of configuring, installing, and maintaining technological equipment and systems.
Hence, they aid in the management of the company's technological requirements. They give internal tech assistance as well as technical knowledge to various divisions within the firm.
If you want to learn how to solve problems between payroll and HR activities, click here.
That being said, we can understand a bit more about the global technical staff. A global technical staff refers to a team that works in different global locations.  However, it shares the same purposes that a technical staff member does and more.
Nowadays, there has been an increase in the adoption of online platforms as new workspaces.
2. Cases in which your business will require or benefit from a global technical staff.
A global technical staff may appear to be a really exciting and novel notion for business owners. However, if you don't get the proper assistance, it could be prejudicial. You may come to wonder if you're on the right road with your freshly formed global tech staffing program.
These factors may assist you in making your decision:
2.1. When your clients come from all over the world.
You, as a business owner, may have a diverse and extensive customer network headquartered in various places across the world. In this case, hiring a global technical staff makes a lot of sense. The globally selected core team could successfully service the worldwide value of the clientele.
For example, if you have a single office but teams operating on common platforms for projects for Emirati clients. Multinational IT employees can better control IT and software challenges in the workplace.
Here you can learn more about why your company needs a payroll RFP.
One of the primary causes of the delay in resolving technical issues is communication barriers. Understanding a distinct viewpoint on work management and related technology solutions might be difficult. It may be especially difficult if you only have IT employees from one location with no global perspective.
So, if your firm works with clients from various parts of the world, there is a need to comprehend IT and software on both ends. Hence, global staffing solutions may be quite beneficial. You'd need to contact some of the technical staffing organizations that provide professional worldwide tech staffing recruiting help.
2.2. When you want to gain additional business from overseas units.
If your firm provides technology solutions or tech-enabled business solutions, it may be very beneficial. You may be able to achieve your expansion goals more successfully if you're not limited to selling to local businesses. A variety of foreign corporations may be interested in establishing operations in your region or country.
However, your efforts to gain business may not be yielding the anticipated results. In many of these cases, the option of global tech employment might be advantageous. When your customer learns that your business solutions are supported by worldwide tech employees, their trust in your solutions grows.
You'd need to know what type of investments you'd need to make and whether they'd be feasible in the short and long run. GTS agencies may also assist you in acquiring global tech talent through outsourced recruiting strategies.
2.3. Your organization wants to create technological solutions for a worldwide audience.
If your firm intends to provide technological solutions on a worldwide scale and requires technical manpower, forming a cross-border tech team is an excellent alternative. With their diverse experience and cultural backgrounds, a cross-border team might engage with a global audience far more effectively than a domestic team.
If you want to get more information about what the ethical codes for outsourcing are, click here.
2.4. When all of the solutions you develop will face global competition.
You might wonder who your true rivals are. This question will aid in developing an appropriate response to this topic. If your organization provides services and solutions that are destined to encounter global competition, your true rivals are also worldwide.
However, you may or may not have identified them, but the truth remains that your firm is up against the worldwide competition. In such cases, it's advisable to consult experienced global technical staffing businesses about the benefits and drawbacks of using global tech staffing.
Hence, worldwide tech personnel might eliminate many IT bottlenecks. This can be possible if your organization accommodates time zone differences and develops a solid communication channel to manage your global operations.
Before hiring a global IT workforce, it is important to determine how you would gain the most. For this reason, you have to be careful at the time you choose your global technical staffing agency.
3. What role does a global technical staff play?
3.1. A global technical staff increases technological expertise levels.
You are no longer limited by territorial boundaries when you use global staffing. You could employ incredible and talented people from all around the world. The skills and training that your firm has provided in the past must be updated to stay up with new circumstances.
So, your local workforce may benefit from enhanced training and skill upgrading if you have a global technical staff. A larger talent pool will make the organization and its obligations more appealing than the old and traditional methods.
3.2. It improves the capacity to serve international clients
With an international or global tech workforce, your IT or IT-enabled solutions company's capacity to serve worldwide clients grows exponentially. Global customers might be successfully served by cross-border teams with broader exposure to onshore and near-shore markets. Your company's capacity to overcome linguistic obstacles improves as well.
Hence, developing such abilities can assist you in attracting and retaining more consumers.
3.3. It provides you with a broader knowledge foundation
You may be doing okay with a regional IT technical team. However, you should wonder how much potential you're ignoring. You must discover how much more business you can gain by having a worldwide technical workforce. Global tech staffing allows you to broaden your knowledge base in many areas.
These areas are establishing, maintaining, enhancing, upgrading, and optimizing IT infrastructure. They will undoubtedly boost your potential to gain additional client accounts.
3.4. A global technical staff broadens the range and array of worldwide products.
It's important you can persuade the local audience in those areas that they can rely on your capacity to serve them efficiently. As a result, you can increase the market share of your product or solution in global marketplaces.
For example, if you're selling solutions to automate certain manufacturing processes, the deployment at client sites would necessitate a technical staff. So, they can swiftly comprehend challenges and gain client confidence.
Hence, the larger your worldwide tech staff, the more competent you'll be at tackling numerous problems and broadening your field of solutions.
Here you can get more information about why your business should be online. 
3.5. It offers ideas for generating solutions from various markets
Your current personnel base may be able to lead and examine your firm in the current national-level market. With the inclusion of foreign recruitment, you have access to a diverse selection of knowledge and skills from across the world.
Moreover, global tech staffing covers the procurement of people based on project or solution-based requirements. Of course, it will depend on the length of the contract with the customer. But in general, you may recruit technical people to assist with your technology implementation and support needs in any worldwide location.
If you are looking for an HR outsourcing company in Dubai, here are some tips for you to keep in mind.
Their insights into local business help to smooth many hard challenges and pave the way for numerous chances. Also, it's important to note that employing technical workers in offshore locations necessitates the assistance of qualified worldwide technical staffing services.
As a result, you run the risk of making mistakes that cost you not only money but also opportunities and a reputation.
3.6. It aids in the development of a superior working culture
When adapting to new trends, rules, working methods, and communication standards to accommodate cross-border workers, the workplace culture will be drastically altered. Hence, the need to be more competitive and service-oriented instills beliefs and behavioral changes that improve workplace culture.
Additionally, the variety brought by the global tech workforce also provides benefits. For example, it provides a different way of looking at things, which may be the best thing for the company's success.
3.7. It handles scalability concerns.
Scalability difficulties can be mitigated through global workforce solutions. Because of scaling concerns, many technology solution providers are unable to grow their accounts or upsells to overseas clients.
Hence, hiring non-permanent personnel may be a challenge. GTS organizations assist businesses in finding exceptional technical support personnel in various geographic regions as consultants, contractual employees, or outsourced services.
Here you can learn more about the advantages that outsourcing has to offer you.
3.8. A global technical staff overcomes a lack of skill
Companies that provide worldwide services or solutions frequently miss out on possibilities owing to a lack of personnel. Many initiatives that might have been completed have become out of scope due to a lack of employees with specific experience.
The availability of a global technical staff is very important for companies. Many times, the capacity to persuade clients to invest in the company's solutions is dependent on that availability. Consulting with GTS businesses can assist you in developing the best recruiting models for forming cross-border teams and bridging skill gaps.
If you want to get more information about the importance of an HR consultancy in Dubai, click here.
4. How can Connect Resources help you?

If you don't have much experience in the global marketplace, hiring global workers can be really difficult for you. For this reason, you must count on the assistance of professionals. You need someone you can trust by your side so that you can breathe easily without any worries about global hiring.
Since we have more than 20 years of experience solving Emirati businesses problems, we can help you with global hiring. We're able to assist you with all things related to how to get your perfect global technical staff. Additionally, Connect Resources offers IT and HR outsourcing.
Hence, if you work with us, you won't have to worry about needing a global technical staff. We're going to handle all the hiring processes for you.
Would you like to Connect Resources to obtain more information on what a global technical staff is and why your company needs it? If you have any questions, call us on + 97143316688. You can email us at contact@connectresources.ae, and you'll talk to one of our representatives who will answer your questions.
If you would like to submit your CV or resume, please enter to thetalentpoint.com. CVs and resumes sent to contact@thetalentpoint.com won't be stored. What are you waiting for? Contact us now!