What Freelancing vs. Full-Time Job – The Pros & Cons are there but At certain points in your life, you may wonder what job options would be best for you. Maybe being in an office all day? Or maybe working from the comfort of your home? How productive can it be to be at home all day?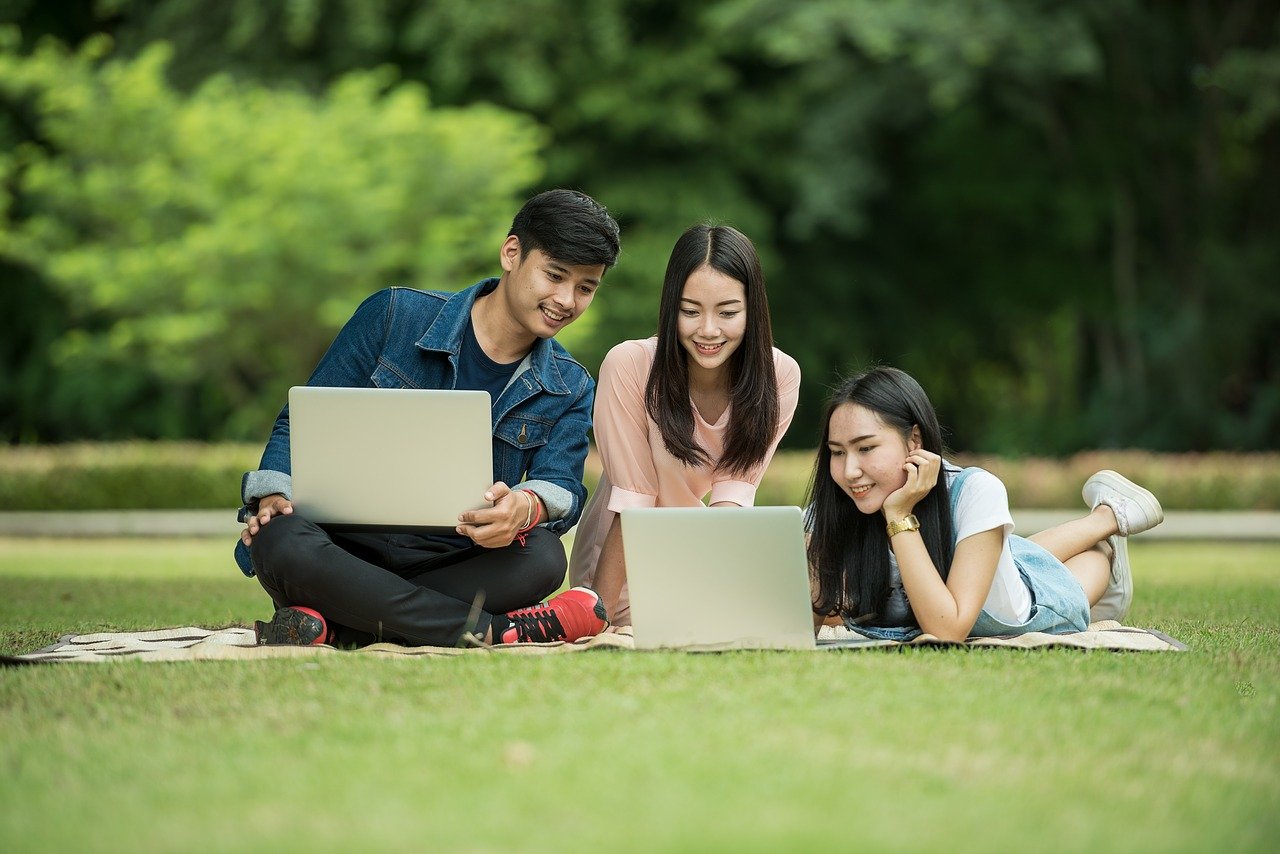 In this article, you'll learn everything about freelancing vs. full-time job and which one you should choose. We're going to analyze all the pros and cons that offer both of them.  Let's observe:
What is a freelance job?
What is a full-time job?
Flexibility vs. Stability.
Liberty vs. Security.
Working alone vs. the advantages of working in a group.
Social activities.
Politics in the workplace.
Motivation.
What is it like to be a freelancer in Dubai?
What are the best jobs that freelancers can get in the UAE?
How can Connect Resources help you?
1. What is a freelance job?
A freelance job is one in which a person works for oneself rather than for a business. At the end of the day, freelancers are self-employed, even though they work for firms on a contract basis. Besides, freelancers are responsible for many tasks that regular workers are not and Here you can learn more about how you can pay your remote employees on time.
For example, these tasks may include setting their own work hours, keeping an account of time spent on various projects. Plus, they have to invoice clients and pay their own employment and company taxes. Companies don't consider freelancers to be "workers," but rather "contractors."

2. What is a full-time job?
Full-time employment normally has a predetermined work week with eight-hour daily and forty-hour per week.  However, this might vary depending on the industry and the nature of the role. The assumption is also a five-day workweek, though this might vary greatly depending on the job.
Hence, working from 9 to 5 is the most common concept of full-time employment among offices and corporate cultures. That's why companies keep office hours Monday through Friday between 9:00 a.m. and 5:00 p.m. However, there're some variances based on the company's culture and industry.
If you want to know more about how to get a self-sponsor visa, click here.
That being said, a workweek should have 40 hours (or at least no less than 32 hours). Nevertheless, there aren't fixed limitations for when those hours must occur.
Aside from some degree of economic stability, full-time work has its benefits. One of them is that full-time employees are frequently granted a variety of benefits as part of their employment agreement.  For example, they can get paid time off and insurance.
3. Flexibility vs. Stability
Full-time employees get the security of an employment agreement and a predictable work schedule. Also, they get a predictable income, which allows them to budget for the future. Contrary to popular belief, freelancers aren't paid for days when they don't work. Besides, there's often no guarantee of work for the following week or day.
As a result, freelancers' earnings fluctuate erratically. They do, however, have the freedom to work whenever and wherever they want, at their leisure (at night, in bed, or in a café). They set their own working hours.
Additionally, they can provide services to multiple businesses at the same time and earn more if they meet the agreed-upon deadlines and Here you can get more information about tips for finding jobs by using LinkedIn.
4.     Liberty vs. Security?
When we're talking about freelancing vs. full-time job, these are two key considerations. One of the most common reasons for freelancing is the freedom it provides: you're your own boss. And if all goes well, you can freely determine how much you want to work and how much money you make.
By contrast, when working for a company, these liberties are frequently curtailed by strict hierarchies that stifle your personal development. And if you want to get promoted, you'll probably have to wait for an open position. Or you have to settle for a raise that only comes around once a year.
If you want to learn how to avoid certain mistakes in your job search, click here.
While we're on the subject of money, it's probably the most important factor preventing people from becoming self-employed. As a freelancer, you don't have a set monthly salary that will appear in your bank account. You must rather work for it: if you're sick, you won't be paid.
Moreover, you won't receive a payment if you're on vacation. You won't get paid either if the industry slows. If you have a permanent employment contract, things are a little different. You do have a set income and know when you'll be paid next.

5. Freelancing vs. Full-Time Job. What are the advantages of working in a group
Many freelancers enjoy not only being their own boss but also not having to run decisions by team members. It can be exhausting to consult a large number of people before finalizing your work. Furthermore, it's inevitable that you won't get along with all of them.
However, since you usually work alone when freelancing, you can communicate directly with your clients. Nevertheless, a lack of equipment can also be a problem. That's why freelancers join co-working spaces or find a way to digitally communicate with others in the same position and Here you can learn everything about the payroll process in the UAE.
In fact, it can be beneficial to obtain a different perspective before sending your results to your client. Contrary to popular belief, as a freelancer, you're solely responsible for your company's successes as well as failures. Once you get a job, you'll be working in a team, and a team leader will guide you.
Even if you work in an organization where you don't have any direct team members, it's still nice to belong to a group. And, at the end of the day, lunch tastes better when it isn't consumed alone.
6. Social Activities
Full-time employees receive a pre-built social network. Because they work with the same people daily, they're likely to become friends with most (if not all) of them. Companies also frequently organize social events and trips for their employees.
Conversely, freelancers are frequently alone because they work from home most of the time. Even if they work on-site for a company, they're only there for a short time and will soon leave. As a result, they have a more difficult time making friends and forming stronger bonds.
If you want to get more information about what E-Care is, click here.
Full-time employment, in contrast, gives you less time to spend with your family and friends due to regular office hours. Because of your strict work hours, you'll miss out on a lot. However, freelancers can always reschedule their work and spend more time with their friends, family, and life partners.
Without a doubt, freelancers can always be there for those who require their assistance.
7. Politics in the workplace.
Not every workplace has office politics. However, there will almost certainly be some sort of power or personality clashes to deal with in many organizations. This is something you must be aware of if you're a full-time employee.
Because they're not employed by a company, freelancers are not subject to office politics. Additionally, they have multiple bosses in various organizations, which usually aids in their ability to remain detached from office politics.
8. Motivation
Working for a single firm provides you with structured motivation. At the end of each year, you receive a performance review.  This review determines whether you'll earn more money the following year or receive a bonus, incentive, or promotion.
On the other hand, self-motivation is essential for freelancers. They must find their own clients, market themselves, negotiate their own contracts, and so on. They should always keep putting themselves out there and organize their own time to stay on top of things.
9. What is it like to be a freelancer in Dubai?
Source:- Connectfreelance
When it comes to Freelancing vs. Full-Time Job , Freelancing is a one-of-a-kind option. People find it a lot easier to strike a balance between their personal and professional lives. Dubai, a multicultural city, is on a project completion mission. They're looking for freelancers who can devote their free time to helping to build the economy.
Dubai has developed a number of projects in various sectors and is in the process of channeling them through digitalization. This opens up a plethora of opportunities for international investors to follow in their footsteps and establish their own freelance businesses.
At the same time, the city encourages professionals and experts to work as freelancers in order to meet projects on time. Freelancers from all over the world now have the opportunity to work on their own terms, build their brand, and eventually open a business in the UAE.
10. What are the best jobs that freelancers can get in the UAE?
The concept of Freelancing vs. Full-Time Job working when it's convenient for you has been adopted by a wide range of people over time. It has almost been applied to every profession. Some of the world's most popular freelancing jobs include:
10.1. Babysitter.
Working parents frequently rely on freelance nannies to cover the slack while they are at work. There're opportunities for workers with a residency visa since many Emirati families hire live-in help and sponsor their nannies. You can earn AED 800-4,800 per month.
10.2. Designer of interiors.
Interior design is a thriving industry in the UAE. This's because people spend more time at home and require a home office or a place for their children to study. Designers charge AED 3,000-8,000 for smaller projects or area remodeling, with bathrooms costing more than bedrooms due to their complexity.
10.3. Personal trainer.
If you reside in the UAE, it may appear that every tenth person you meet is a freelance personal trainer. They unquestionably dominate the Instagram wellness space. And, with so many available, it's still a well-paying job. This has a monthly earning potential of AED 30,000-40,000.
10.4. Tutor.
To work as a tutor, you must have a residence visa, permission from your sponsor, and be able to demonstrate your qualifications. Adult clients can also be tutored and trained under the free-zone licenses.
Despite this, many teachers choose to work for a freelance agency. This agency will either charge you a monthly fee to cover the cost of their work permit. Or maybe it'll take a cut of your hourly rate.
For example, tutors in the UAE charge by the hour. So, tutor rates range from AED 350 to AED 660 depending on their qualifications and the child's academic stage.
10.5. Life coach.
Life coaches assist people who find themselves in a rut, whether in their personal lives or in their careers. There was an increase of 207% in demand for life coaches in 2020 over 2019. For established life coaches, who can charge up to AED 3,000 per hour, the sky is the limit.
10.6. Marketing or public relations professional
Marketing and public relations are very popular since the boom of communication development. Plus, there's a significant gap between those who are just starting out in the industry and the more experienced marketing strategists.
Hence, freelance junior executives are typically hired on a month-to-month basis to work on specific projects, with monthly fees ranging from AED 6,000 to AED 14,000. Experienced marketing and PR professionals can charge Huge per day, depending on the client's needs.
11. How can Connect Resources help you?
Freelancing vs. full-time job may be a really complicated subject. You have to analyze calmly all its pros and cons. After you've done that, you must continue with the following step: applying for a job. If you have decided on a freelance job or a full-time one, we can help you.
We offer recruitment services, so you can apply on our website and we'll find you the perfect job. Additionally, if you want to become a freelancer, we can assist you with getting a Freelance Visa.
Would you like to Connect Resources to obtain more information on freelancing vs. full-time job and which one you should choose? If you have any questions, call us on + 97143316688. You can email us at contact@connectresources.ae, and you'll talk to one of our representatives who will answer your questions.
If you would like to submit your CV or resume, please enter to thetalentpoint.com CV's and resume sent to contact@thetalentpoint.com will not be stored.