If you have been considering moving abroad, you need to evaluate all the options available. For this reason, you have to look for the easiest countries to immigrate to as an expat if you want to have a smooth transition. So, whether you are searching for a job or you have a great business idea that you want to carry out, it is important to determine the best place for you.
In this article, you are going to find out more about the easiest countries to immigrate to as an expat. You will see the benefits of each one and the advantages you can get as an expatriate. Let us observe:
United Arab Emirates
Qatar
Paraguay
Ecuador
Panama
Mexico
Montenegro
Czechia
Singapore
Thailand

1. United Arab Emirates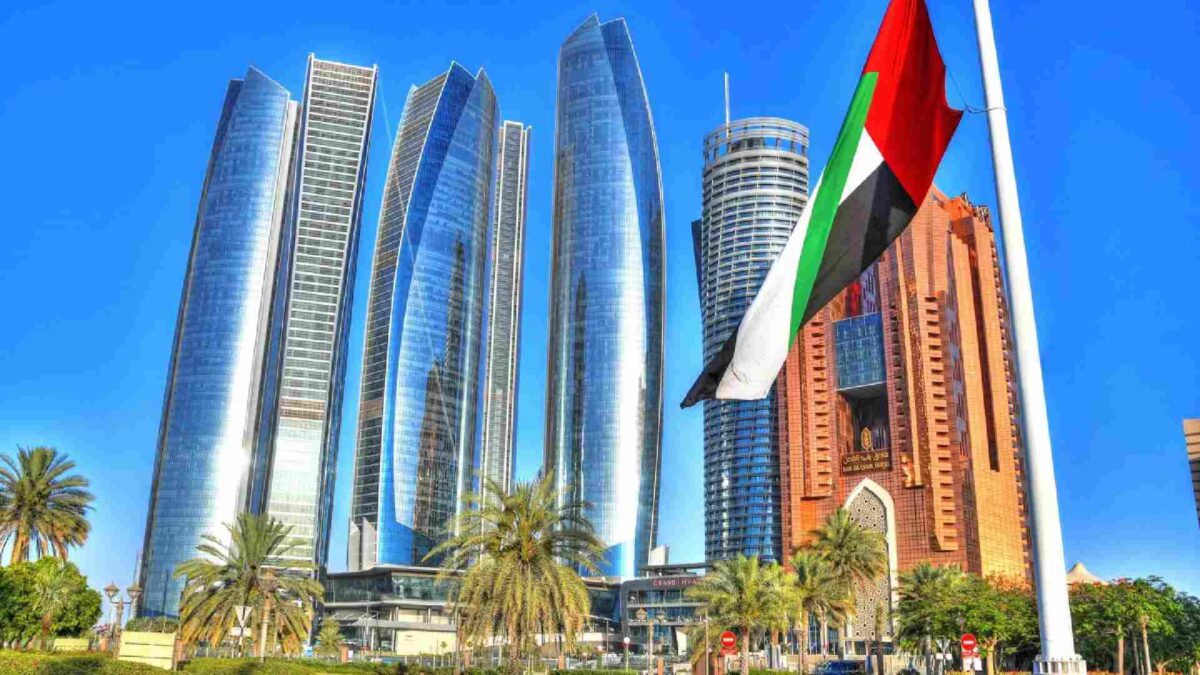 The United Arab Emirates is one of the most popular middle eastern countries among professionals and investors. This is because it is one of the easiest countries to immigrate to as an expat.
The UAE has positioned itself as a commercial hub and a privileged location due to its proximity to both the west and east markets. Also, it has a simple business setup process in Dubai.
The best part is that as an expatriate you have several options to choose from. For example, you may apply for a freelance visa and work at your own pace, look for a job, and even start a business while being employed full-time.
For all of these reasons, the UAE has become a highly sought-after location for expatriates. It offers the following benefits to anyone that has a UAE Residency Visa:
Security.
Excellent healthcare.
Great education system.
Business-friendly environment.
Prosperous market.
1.1 Being an expat in the United Arab Emirates
In the UAE, expatriates comprise roughly 89% of the population. So, as you can see, it is a country that welcomes foreign professionals and investors.
Moreover, the UAE Government has established several policies to encourage foreign investment. But also, it has ensured local participation in the job market, with programs such as Emiratisation.
Nonetheless, finding a job in the UAE is not difficult as long as you comply with the required skills.
Lastly, getting your residency is easy, but not cheap. For example, you can apply for a work visa, or a freelance visa, and even apply for a long-term residency such as the Golden Visa if you are eligible.
2. Qatar
Qatar is not only one of the world's richest countries but also it is one of the easiest countries to immigrate to as an expat.
As the host of the 2022 FIFA World Cup, Qatar gained notoriety in the world, but before that, many expatriates were considering this place as the perfect location for improving their quality of life.
One of the benefits of this country is that the cost of living is not as high as in others in the region.
Also, you can apply for a Qatar visa easily and even bring your family with you to the country.
2.1 Working in Qatar
In case you are planning to land a job, you should know that employment in Qatar is governed by the Qatar Labour Law.
So, as a foreign employee, you can enjoy several benefits and do not have to worry about anything.
Since Qatar has a growing economy, you can find open positions in nearly every sector. Therefore, whether you work in Marketing or in the Oil Industry, you can find jobs that match your requirements and skills.
3. Paraguay
Paraguay is also one of the easiest countries to immigrate to as an expat. It is a sub-tropical country located in South America, and it is a common destination for retirees due to its wonderful landscape and relaxed environment.
Although many may not know it, Paraguay offers the following benefits:
Low taxes.
Stable economy.
Low cost of living.
Easy process to obtain residency.
When it comes to finding a job, it may not be so easy for expatriates. So, in this case, it is best to work as a freelancer or remotely, such as a freelance fitness instructor or something similar.
4. Ecuador
Perhaps you have not considered Ecuador as one of the easiest countries to immigrate to as an expat, but it is.
Known as a perfect location for retirees, Ecuador is a land filled with exciting opportunities. Due to its diverse landscape, it offers several tourist destinations such as the Amazon jungle, beaches, and the Andean highlands.
So, if you are considering retirement abroad, Ecuador may be the perfect location for you.
Also, the requirements for obtaining a retirement visa are very simple, since you just need a monthly income of 800 USD. Nonetheless, Ecuador is also a great place for foreign professionals since it has a diverse job market.
Among the several benefits for expatriates are public healthcare, low prices, and inexpensive rent.
Schedule a Consultation Call with our expert
Let our experts help you find the Best Solution in Middle East
5. Panamaeasiest countries to immigrate to as an expat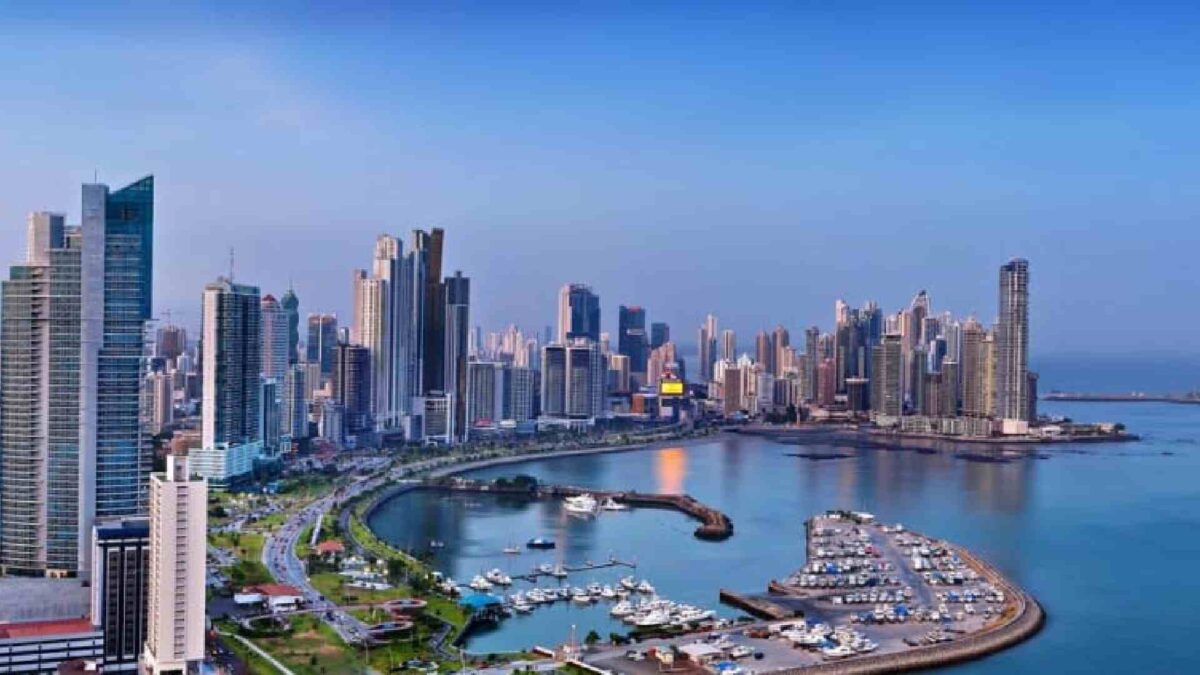 Panama is known as an offshore tax haven. It is one of the main places to conduct business in Central America and for this reason, many choose it as their new home.
With its cosmopolitan city and prosperous economy, Panama offers several benefits to expatriates.
And when it comes to immigration, it offers several visa programs. For example, the Friendly Nations visa is aimed at citizens from 50 countries to apply easily for a visa and get permanent residency.
Also, it is a place where you can start your company easily and enjoy the advantages of its business environment.
Lastly, when it comes to finding a job, it will not be easy unless you speak Spanish.
6. Mexico
Mexico is known for its culture and gastronomy, but you may be surprised that it is also one of the easiest countries to immigrate to as an expat.
The first advantage is that Mexico offers a wide range of visas and permits for those expatriates looking to move to the country.
Also, citizens from some countries are eligible to visit the country for up to 180 days without requiring a visa.
6.1 Working in Mexico
When it comes to working in Mexico, expatriates need to apply for a work permit first. After that, you can contact local recruitment agencies so they can help you land the right position for you.
Also, local companies are starting to hire expatriates as contractors so there are many chances to find a great job in Mexico.
7. Montenegro
If you are looking for one of the easiest countries to immigrate to as an expat, you have to consider Montenegro as a choice.
Montenegro is a beautiful country with gorgeous villages and amazing landscapes, so it has a special appeal for expatriates.
Although it is the perfect country for influencers to take incredible pictures, Montenegro is also great for starting your own business.
It offers low start-up costs and a simple process to incorporate your company. And, with its low taxes, is an outstanding place to expand your operations.
It has a strong tourism sector, so perhaps you may consider working in any of the positions available.
When it comes to residency, anyone can apply for a one-year visa. Nonetheless, you can also obtain residency through employment.
Montenegro offers the following benefits:
Affordable lifestyle.
Low taxes.
Excellent education.
Good medical treatment.
Easy business setup process.
8. Czechia
Perhaps you have not heard about Czechia before. It is a country that joined the EU in 2004 and focuses its economy on manufacturing, high-tech, and service sectors.
According to the latest reports, Czechia has a high rate of job vacancies due to its strong labour market. So, it is the best location to find the perfect job you have been looking for.
8.1 Working in Czechia
Czechia is a country that has a generally positive view of expatriates, so it is not difficult to land a job here.
You can move to the country as a self-employed individual or under other several schemes available. Or, you may apply for a job and move with an employment contract.
But, it is important to be fluent in Czech before starting to apply for a job.

9. Singapore
Singapore is a popular destination for expatriates. It has been developing in the past few years and it has reached a strong economy and political stability.
9.1 Working in Singapore
The main languages in Singapore are Chinese and English. For this reason, it attracts both Western and Chinese professionals and investors.
To reside in Singapore, you may apply for an entrepreneur visa (if eligible), make a business investment or land a job.
But, once you start working, you may apply for permanent residency and after two years you may be eligible for citizenship.
Lastly, Singapore is the second-easiest country to conduct business. You can get cash grants and other great benefits as a company owner, even as a foreigner.
10. Thailand
Thailand welcomes thousands of tourists each year, and it is also one of the easiest countries to immigrate to as an expat.
One of the benefits of Thailand is its low cost of living. Also, you can enjoy its amazing culture, fantastic street food, gorgeous beaches, and more.
10.1 Working in Thailand
You can apply for a multi-entry five-year visa by paying a single fee. But, if you want to start your company or look for a job, you have to apply for a non-immigrant "B" visa.
Jobs in the country are very diverse. From being a scuba diving instructor to working in IT, you have several options available.

If you are planning to immigrate, we invite you to visit our blog to check all the guides we have available, such as freelancing vs a full-time job or how to take your business into the digital marketplace.