In the United Arab Emirates there are a wide variety of Free Zones. However, ones are more popular than others. As a result, because of its strategic position and acceptance of various DED trade activities, the Dubai Airport Freezone is one of Dubai's most popular free zones.
In this article, we will be explaining everything about the Dubai Airport Free Zone Dubai. The free zone is closely connected to Dubai International Airport and features a quick customs process, making it a perfect hub for international and Middle Eastern transportation and trade. Therefore, let us observe:
Learn all about the Dubai Airport Freezone
Do you want to know why the DAFZA Dubai is the perfect place for your business?
Know about the benefits of living in the Dubai Airport Freezone

1. Learn all about the Dubai Airport Freezone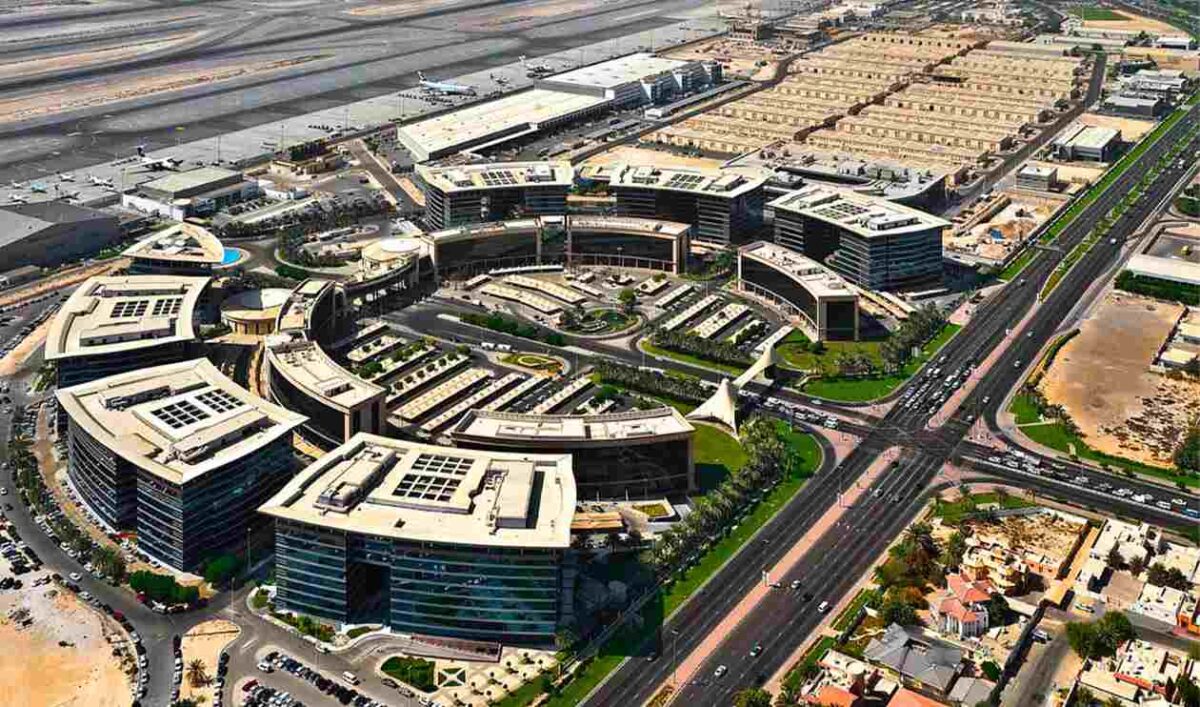 DAFZA, or Dubai Airport Free Zone Authority, is a free zone in Dubai. It was founded in 1996 and is located next to Dubai International Airport. Consequently, DAFZA was part of the government's strategy aim to bring new business ideas to life; creating an investment-driven economy. Hence, this Dubai free economic zone supports a variety of industries, including:
Logistics and transportation.
Information technology.
Aviation.
Engineering.
Telecommunications.
Food and beverage.
Jewelry and cosmetics.
It is home to over 1,600 registered businesses. In addition to 15,000 professionals wanting to take advantage of business-friendly regulations (including employee relocation to Dubai). Also, a variety of world-class facilities.
1.1 Properties on Dubai Airport Freezone Authority
Just like the International Free Zone Authority, in DAFZA, the majority of the region is commercial. Subsequently, there are a variety of offices and warehouses available for rent in DAFZA. Moreover, there are also some apartments; which are generally the living space of the people who work in the Dubai Airport Freezone.
1.2 Transportation and parking places
The road network surrounding the DAFZA location is perfect to assist firms. Particularly those that that provide temporary employment to individuals who specialize in transportation and logistics services. In addition, the region is surrounded by Al Quds Street (D91), which leads to Damascus Street (D64). Furthermore, taking the D91 route would bring you to the main Beirut Street (D62), which links to Sheikh Mohammed Bin Zayed Road (E311) on one flank and Al Ittihad Road (E11) on the opposite side.
Those who choose to go by bus in Dubai Airport Freezone Authority can do so from the major bus terminal. Therefore, bus routes that run from here include the 13B, 17, C26, and F08. Thus, these buses travel to important locations like:
Wasl Park.
Al Nahda 2.
Dubai Festival Centre.
Al Qusais Industrial Area.
Gold Souk Station.
Schedule a Consultation Call with our expert
Let our experts help you find the Best Solution in Middle East
1.3 Schools, healthcare, and other amenities
West Zone Fresh Supermarket and Dawwar Al Madeena Supermarket are two supermarkets near DAFZA. These are in Al Qusais, about three to five minutes near Dubai Airport Freezone. Also, Al Twar, about a three-minute drive from DAFZA, has some local businesses and convenience stores.
For those looking for temples and churches, there are certain ones in the area. Omar Ibn Al Khattab Mosque, Anas Bin Malis Mosque, and Mohammed Hassan Al Shaikh Mosque are all close to Dubai Airport Freezone and can be reached in about 5 minutes by automobile. These mosques are in Al Twar 2; however, a few more are in Al Twar 1, further away from DAFZA.
Winners Chapel International at 24 Airport Road, Al Garhoud is the closest church to DAFZA. It is a nine-minute drive away.
Schools including:
Star International School.
Al Hudaiba Primary School.
Modern Renaissance School.
Cambridge International School.
New World Private School
Are close to Dubai Airport Freezone. Al Twar 2 is home to Star International School, which is around 4 minutes from DAFZA. From the Foundation Stage through the secondary grades, it offers a comprehensive curriculum. Furthermore, The Alpha School located in Al Qusais and is a 7-minute drive away.
Exceptional students under a golden visa in the UAE can benefit from these schools and colleges in the region.
The distance to Aster Hospital from Dubai Airport Freezone is 9 minutes by car. Al Qusais 3 is where it is situated. One of the most renowned medical service providers, Aster Clinic has locations all around Dubai and Abu Dhabi. Moreover, here, individuals can obtain their medical certificates in the UAE.
1.4 Lifestyle in the DAFZA free zone
Malls and shopping centers
DAFZA is located 10 minutes' drive from Deira City Centre, a prominent attraction in the ethnically diverse district of Deira. As a result, offering a variety of eateries, brand outlets, and a hypermarket, it is one of the largest shopping centers in the area. Also nearby are Al Qusais Square, Bin Shabib Mall, and Madina Mall.
The Dubai Airport Freezone is home to a number of eateries; including Asian 5, Art Lunch, G's, Kanaha Restaurant, and Flavors. In addition, the nearby communities offer additional choices. These include Kethels Kitchen, Bangalore Empire, and K-Grill.
There is a 12-minute drive to Al Mamzar Public Beach from DAFZA. The sandy picnic area has a family playground and a variety of entertaining activities for both children and adults. One of Dubai's most visited attractions and beaches is this one.
The Dubai International Airport, which is right adjacent to DAFZA, is unquestionably the most significant landmark nearby. Al Ittihad Road, which connects you to Dubai's historically and culturally rich neighborhood of Deira, is also directly accessible from the region. The Deira Clocktower is a well-known landmark that was erected as a memorial to the UAE's first oil exports.
From Dubai Airport Freezone, the trip to Al Mamzar Beach Park will take 17 minutes. The recreation center has a wide variety of restaurants and activities.
A short drive from DAFZA can take you to a number of parks in Al Twar. These include kiddie playgrounds, jogging trails, and family-friendly central parks. Visits to Dubai Creek Golf and Yacht Club are popular among local golfers. 13 minutes from DAFZA is where this top-notch18-hole beautiful golf course is.
2. Do you want to know why the DAFZA Dubai is the perfect place for your business?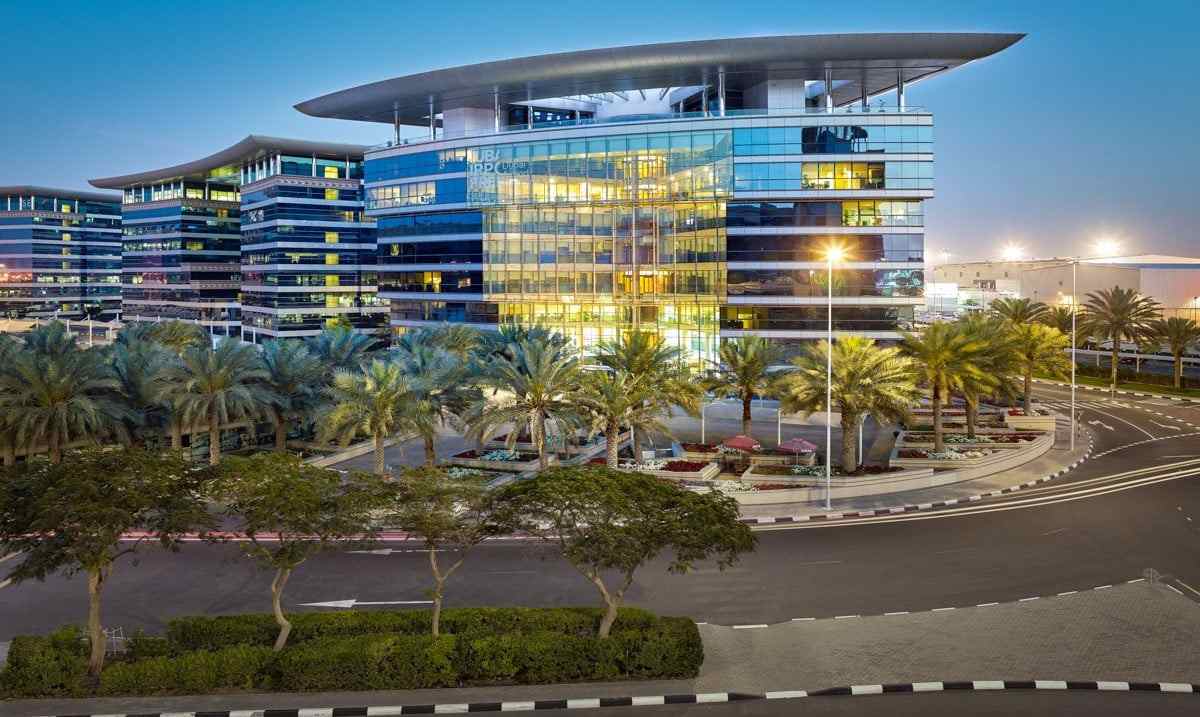 The strategic plan for facilitating international enterprises with custom-free regulations includes the Dubai Airport Freezone; just like it includes other freezones such as KIZAD in Abu Dhabi.
DAFZA is a bustling, constantly expanding free zone in Dubai that is close to the main airport and has a few new residential and commercial constructions. Furthermore, there are mostly offices, showrooms, warehouses, and other commercial units available; but there are also a few flats that are best suited for people who work in the area.

There are a few prerequisites you must satisfy before you may open a business in the Dubai Airport Freezone. Hiring an HR consultancy business can help you clear your doubts when going through this process. The first stage is to compile all the necessary paperwork. As a result, these consist of:
Passport copy.
Visa copy.
Company registration application.
Company's MoA and AoA.
Consequently, when they obtain the necessary documents, they can start the company formation process. The establishment of a business bank account, the selection of directors and shareholders, and registration with the Dubai Airport Freezone Authority are all examples of this.
When forming your firm, it is critical to determine which license is best for your industry. If this process seems too confusing, you can hire an Employer of Record in the UAE to help you deal with it. Moreover, you can file for different licenses in the Dubai Airport Freezone, including:
Dual and general licenses for business and industry.
Industrial licenses.
Service licenses.
The Dubai Airport Freezone differs from other free zones in Dubai in that it has a particular region reserved for companies engaged in the aviation, transport, and hospitality industries. Dubai Airport Freezone is the perfect choice if you want to launch a business in one of these industries.
3. Know about the benefits of setting up a business and living in the Dubai Airport Freezone
The Airport Free Zone Dubai is one of the most advanced free zones in the United Arab Emirates. Therefore, entrepreneurs and investors from all over the world can find the resources they need to establish flourishing firms in this UAE jurisdiction. Likewise, businesses here must not forget to do their TRN application and verification to comply with the law.
Business owners can maximize various benefits associated with DAFZA business setup. Consequently, the following are the primary advantages:
No taxes on export or import.
Total foreign ownership and complete capital and profit repatriation are permitted.
No income, profit, or capital gains taxes for individuals or businesses.
No limitations on the movement of money or capital.
Transparent, quick, and effective licensing process.
Industry benefits (location, access, logistics).
The Dubai Airport Free Zone is the destination for you if you are seeking for a safe and secure area to reside and conduct business; especially if you already have your establishment card in the region.
Also, you may feel at ease knowing that your company and family is in capable hands thanks to DAFZA's all-time security.
Additionally, DAFZA has some of the best telecommunications infrastructure in the entire globe. Therefore, you will have accessibility to the most up-to-date communications and technological tools; allowing you to stay in touch with your company from any location.

Learning about a certain area is ideal if you are thinking about moving with a job seeker visa or any other type of visa. Subsequently, if you want to keep learning about the UAE and everything relating jobs and immigration, you can go to our news section.