KIZAD, also known as the Khalifa Industrial Zone Abu Dhabi, is home to a wide range of business solutions that cater to different commercial operations like manufacturing, logistics, commerce, and distribution. KIZAD Abu Dhabi, provides business spaces for all sizes of enterprises, from little startups to massive corporations. Consequently, in the area, it is the biggest Abu Dhabi industrial city.
In this article, we will talk about the Abu Dhabi industrial area. KIZAD Free Zone seeks to maintain the Emirates Economy's 2030 Economic Vision. It strives to strengthen competitive edge in general and to promote sustainable growth in particular. Let us see more:
What is KIZAD Abu Dhabi?
Why should you choose the Khaliah industrial zone?
Legal structures of the KIZAD companies
How can Connect Resources help you?
1. What is KIZAD Abu Dhabi?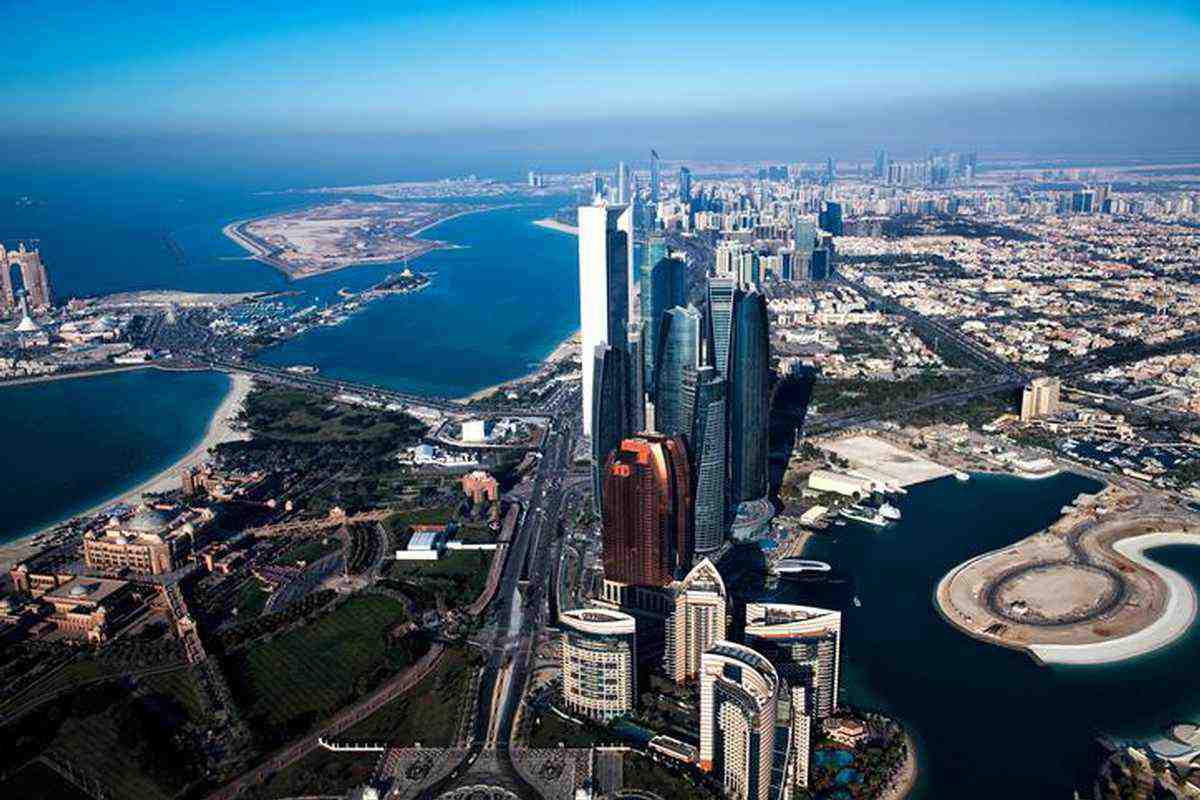 Khalifa Industrial Zone Abu Dhabi (KIZAD), as the name suggests, is an industrial zone in the capital city that is far from residential neighborhoods. The development, which stretches all the way to the principal KIZAD Abu Dhabi ports, officially inaugurated in 2012. The plan was to create Abu Dhabi's first industrial free zone while encouraging foreign investment. It is now the largest Abu Dhabi industry free zone in the region.

The industrial park expands into the rural road of Taweelah, near to Khalifa Port. Furthermore, Sheikh Mohammed Bin Zayed Road, E311 and Sheikh Maktoum Bin Rashid Road, E11 form the southern boundary of the commercial zone. KIZAD is roughly 67 kilometers from the mainland and is located between Dubai and Abu Dhabi. It is a big area where people can find industrial companies in Abu Dhabi and also commercial businesses.
KIZAD constructed the new KIZAD port Abu Dhabi in response to rising demand for free zone area. Also, it makes doing business easier by offering low operational costs and a variety of business setup options. Accordingly, investors that choose the port can have a variety of business establishment options. Among the investing sectors are automotive, aluminum, engineered materials, port operations, food manufacturing, pharmaceuticals, packaging, and polymer converting.
2. Why should you choose the Khaliah industrial zone?
Abu Dhabi's Khalifa Industrial Zone provides world-class transportation infrastructure with multimodal connectivity by road, railways, air network, and KIZAD port.
Sea: KIZAD is connected to Khalifa Port and can accommodate large ships to facilitate imports and exports. KIZAD Abu Dhabi has 20 different shipping lines that link to 60 destinations. Therefore, they permit delivery from and to Abu Dhabi to virtually any location on the planet.
Road: It has a system of three-lane double main roads in addition to four-lane dual highways. They provide smooth transportation within the port, within the UAE, and throughout the region.
Air: It provides access to four international airports, including:

Abu Dhabi International Airport.
Dubai International Airport.
Al Maktoum International Airport.
Al Ain International Airport.
Schedule a Consultation Call with our expert
Let our experts help you find the Best Solution in Middle East
Also, it has 14 million tons of aviation freight capacity. They are all well-equipped to handle aviation cargo and are close together.
Rails: Twenty-three specific rail connectors enable a 20-ton cargo capability. Etihad Rail, which connects the UAE with the majority of the GCC, makes this possible.
2.1 Top-notch Abu Dhabi Khalifa infrastructure
It has a huge internal road network, including principal and minor networks that offer communication to the main highway as well as immediate access from and to Khalifa Abu Dhabi port. Power, water, phone, sewage services, and other specialized utilities are all provided by utility corridors that have been specifically built.
The KIZAD's industrial clusters make it easier to provide land to different companies and service providers who serve those industries. It essentially aids in consolidating knowledge and promotes growth and research.
It aspires to provide solutions that benefit businesses. Some of these include a saltwater cooling system, a modular route, and a hot metal road.
Operative staff accommodation
It is meant to provide adequate housing near the area.
2.2 Support for companies in KIZAD Abu Dhabi
Land leasing, prefabricated KIZAD warehouse, free zone headquarters, prefabricated light industrial alternatives, and business district establishments are all services that this zone offers.
Professional advice: Every area at a business's services has a committed relationship manager. He or she also makes sure that documentation is processed. Under KIZAD Customer Service, Enjazat Services offers additional value-added services. In addition to integrated external provider solutions and services for companies on a retainer basis, it aims to provide end-to-end functions in relation to licensing, residence permits, labor visas, free zone job visas, family visas, legal interpretation, and other third-party specialized services for businesses and investors.
Tax-free environment: It offers a setting free of income tax, capital gains tax, and sales tax. Customs exemptions for operations with joint development firms, the importation of raw materials, the import of industrial machinery for manufacturing processes, and the export of goods made in the UAE to the majority of GCC nations can all be advantageous to your business.
Competitive operating cost: The investment support program covers utilities, one of the key operational expenditures for enterprises. Subsequently, it enables companies to benefit from affordable water and power pricing.

3. Legal structures of the KIZAD companies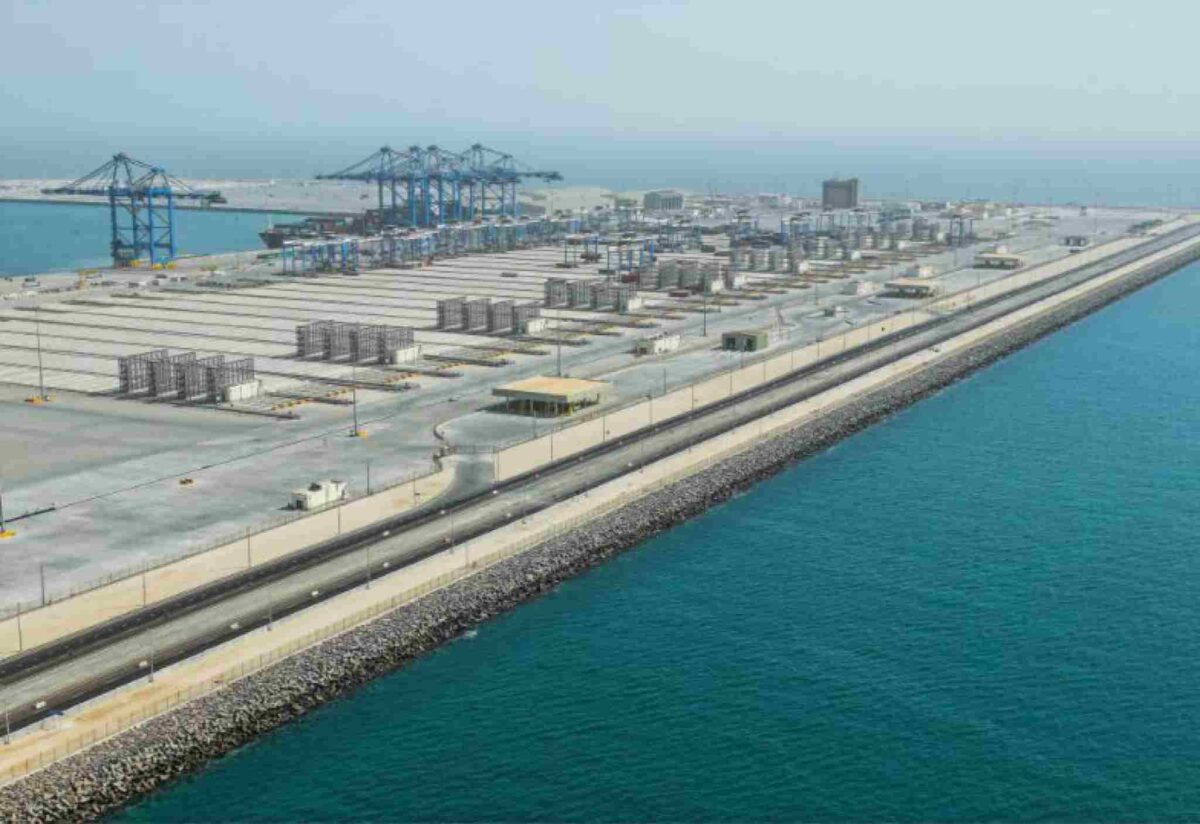 A verification of the lease agreement is necessary for business owners who seek to establish companies in KIZAD. It is a requirement in order to register the firm.
The plan KIZAD location committee receives the applications and awards the applicant's business a plot. Before signing the agreement of installation in the industrial zone, the petitioner and KIZAD conduct a discussion. The applicant has the option of signing either the final agreement or a preliminary deal in order to satisfy the precedent requirements.
3.1 Types of company license
Industry License: it grants authority to import raw materials, carry out industrial activities listed in the Industrial License (Category List); such as, manufacturing, producing, assembling, packing, and exporting intermediate and/or completed goods.
Trade License: It permits trade activities such as product distribution, stocking, warehousing, export, import, and other trading activities listed in the Trading License (Category List).
If a person has to deal with more than 17 items or more than three categories, KIZAD will grant a general trading license.
Service License: A service license authorizes the provision of a variety of services, including management consulting, economic consulting, marketing, cargo and freight forwarding, travel, catering, food establishments, and restaurants, among others, as specified in the service license (category list).
According to the rules of the governing regulations, one must comply with all formal procedures before operating Abu Dhabi industries in Khalifa.
3.2 Legal structures at KIZAD Abu Dhabi
Companies that are eligible to join KIZAD Abu Dhabi:
Limited Liability Company: The business must have a minimum paid-up sum of AED 150,000 or more, as may be necessary, and should be a limited liability company. Additionally, this entity may be owned by an individual, a corporation, or both.
Branch Company: A branch company may be eligible to file for KIZAD company formation if it holds a current registration and permit outside of Abu Dhabi areas. Either a branch of a UAE corporation or a subsidiary of a foreign company may be registered.
3.3 Registration and license process
The registration and licensing procedures are streamlined at the KIZAD Abu Dhabi. Therefore, licenses are guaranteed to be issued within a week after receipt of a fully completed request, payment, and all necessary papers.
To ensure the process runs well, KIZAD assigns the client to a single point of contact.
Additionally, the COLA reference number must be in place  in order to complete the licensing and registration process.
3.4 What does the industrial city of Abu Dhabi has to offer?
3.4.1 Flexible ownership rights in the area of Abu Dhabi
KIZAD Abu Dhabi gives you the freedom to select the legal structure that best suits your company's needs. A business that enagages in industrial manufacturing can form a partnership with a local business. Consequently, also claim protection from import taxes on raw materials by owning up to 49% of the shares. Additionally, if the finished goods are exported to GCC nations, they will not be subject to customs taxes.
For commodities retained in bond status in the Khalifa Industrial District and re-exported from the UAE, a business with 100 percent foreign ownership is exempt from customs. If you own a manufacturing company, in addition to the imported items, you also can avoid paying duty on raw materials.
According to the needs of the company, plots can be separated and joined on the property at KIZAD. Long-term plot allocations are made on mutually agreeable terms. Together, there are considerable cost advantages that support a business's long-term competitiveness and growth.
3.4.2 Serviced land plots in areas of Abu Dhabi
Investors can benefit from a primary and secondary road network comprising dual four-lane roads and dual three-lane major highways as well as utility corridors that also serve all electricity, water, telecom, and sewerage services. KIZAD Abu Dhabi delivers a great master plan and world-class infrastructure.
3.4.3 Pre-built warehouses and offices throughout the Abu Dhabi sector map
Businesses are able to build up their logistical operations. KIZAD offers equipment for increased dock floor levels, convenient truck loading docks, and leaf-free open areas. Likewise, parking is available on-site for each apartment. 15% of the units have improved power capabilities for cold storage.
The KIZAD headquarters' ground level houses the free zone offices, where a committed team of professionals assists with all aspects of business setup and establishment.
3.4.4 Business district centers in KIZAD Abu Dhabi
The intended Business District Centers would offer a variety of amenities and services to suit the daily needs of individuals working and living in the zone. Additionally, they are in place designed to sustain a demographic within a 4 km radius. They will also house a mosque, hotel, bank, apartments, hospital, civil defense, shops, restaurants, and other amenities for the local population.
3.4.5 Free Zone light industrial units and warehouses
The KIZAD Logistics City's debut of its affordable Free Zone and Light Industrial Units has made starting and growing enterprises much more pleasant.
The Free Zone light industrial and warehouse units have modular units that are, respectively, between 380 and 761 square meters and 320 to 1148 square meters in size. They also have incorporated fire alarm and sprinkler systems, plenty of power for air conditioning, cold storage, and light industrial activities, a diligent loading area for each unit, a raised floor for ease of storage and unloading, and mainland facilities that enable "Made in UAE" certification.
4. How can Connect Resources help you?
There are numerous businesses in the industrial area. The development has drawn a lot of investors eager to launch their firms ever since it began. The main goal was to bring in foreign investors and offer locals and expats alike job possibilities. A network of major roadways and a well-managed infrastructure help to make the area accessible. The warehouses totaling over 1.3 million square feet are accessible to the logistics companies in KIZAD Logistics Park (KLP).
To help people with their KIZAD careers and business formation, you can count on Connect Resources. Our professional team will do the most to provide you with the tools, resources, and solutions that you will need for your KIZAD Abu Dhabi business.
With our business, you can obtain the following services:

Do you want assistance with your KIZAD Abu Dhabi business formation? Contact us now! You can write our team at contact@connectresources.ae. Also, you can give us a call to schedule a meeting at +971 43 316 688.
Additionally, you are in luck if you wish to hunt for a job in Dubai. Candidates and companies can connect at The Talent Point. All you have to do to begin your job search is visit thetalentpoint.com, register, and upload your resume. Consequently, you can find the future career of your dreams with only a few clicks! Lastly, you can contact us by email at contact@thetalentpoint.com if you want to learn more.