Connect Resources' Initiatives towards Covid-19
MOHRE Updates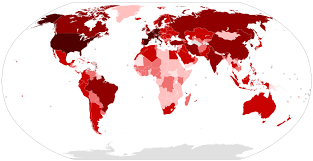 The MOHRE (Ministry of Human Resources and Emiratisation) has recently issued two new Ministerial Resolutions:
Ministerial Resolution No. 279 of 2020 regulates cost-saving measures that the private sector may take for employment stability in light of the economic effects of the Covid-19, issued on 26th March 2020 and;
Ministerial Resolution No. 281 of 2020 regulates remote work in private establishments during the in light of the economic effects of the Covid-19, issued on 29th March 2020.
The above Resolutions apply to every businesses in UAE onsite, excluding the two financial zones ADGM and DIFC which has their own employment laws and regulations. It remains to be seen the extent to which the Resolutions will be followed across the various free zones in the UAE.
How the Ministerial Resolutions support your business?
Ministerial Resolution No. 279 of 2020:
This Resolution aims to protect the non-UAE national employees in private sector companies which operate under the MOHRE during Covid-19 measures by the UAE government.
Key measures that employers can take under this Resolution are:
If an employer is identified as a surplus of non-national UAE staff, therefore the employer must continue to provide the outgoing employees' housing and all of their entitlements until the earlier of the individual exiting the UAE or obtaining the necessary authorization to work for another company.
Changes to contract terms and conditions –
Employer has the right to take the below measures according to the Resolution:
Implementing work from home
Granting of paid leave
Granting of unpaid leave – previous agreement with employee
A temporary salary reduction – previous agreement with employee
A permanent salary reduction – previous agreement with employee
Wage Protection System
When employers decide to reduce employees' salary reduction or place them on unpaid leave, one of the major impact from a WPS perspective might be a block on an employer's formation card. Given that employers follow the governmental procedurals, the WPS amendments supremely should not face any extra issues.
Ministerial Resolution No. 281 of 2020
This Resolution aims to protect the employees to work remotely in private sector companies. It is said that only thirty percent (30%) of the workforce of private entities allowed in an office at any time.
MOHRE has highlighted on this resolution that majority of the employees whose presence in office/s is not mandatory should be encouraged to work from home during this Covid-19.
How Connect Resources approach the Coronavirus in the workplace?
We have come up with policies and guidelines to standardize the practices across the entire organization to continue assisting our existing/new clients with the services. These measures include:
We have paused all travels across Middle East and abroad.
We have altered the mode of face to face client meetings to video conference platforms.
We have allowed all employers to work remotely.
We observe all employers to ensure their observance of working hours and completion of assigned tasks.
We have provided all necessary technical tools to perform the work remotely.
How Connect Resources can help your Business?
As the global Covid-19 public health emergency continues to spread and form challenges for businesses worldwide, Connect Resources will continue to offer our assistances too many of the same challenges that our clients maybe facing.
Connect Resources represents clients in Middle East, Asia, Europe and Australia. While our principal concern is with the humanitarian nature of the pandemic, we have focused the unexpected depth and breadth of our resources to ensure we remain available to service our clients during this challenging time despite travel restrictions, government orders, and other challenges that impact traditional ways of doing business.
We have best practice business continuity processes in place, and we remain ready and prepared to service our clients during this time. Please contact your representative Account Consultant or email us if we can be of assistance in ensuring your ability to address these new challenges in your business objectives.
Published by: Monica Alfred, Business Development