It can be difficult to find the perfect place to advance your career. However, we assure that you will not find any greater one than the UAE. As a result, it is critical that you understand everything that is available about the employment visa Dubai.
In this article, we will be talking about the employment visa Dubai. Due to its expanding economy and relatively simple employment visa application process for any eager foreign workers, Dubai will be a great location choice. Learn more here!
Benefits and purpose of employment visa Dubai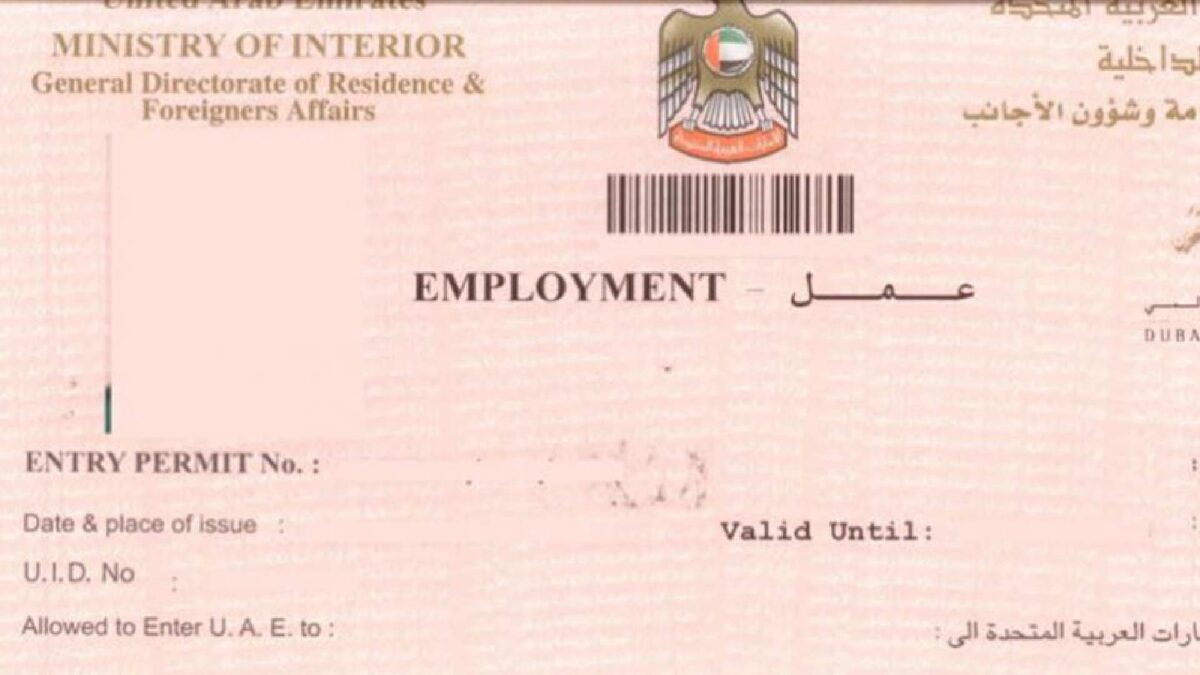 A number of procedures must be taken in order to join a company's team, for example, obtain an employment contract first. In the UAE, however, you are unable to do this without a necessary paperwork that the local government can issue. So, let us to explain in more depth what an employment visa Dubai is.
You can live while working in the Emirates if you have an employment visa Dubai. To start your ideal career and become a staff member of a company, you must obtain one. After all, you do not want to fail to meet this condition.
However, it is important to note that the employment visa Dubai includes two different documents: a residency permit and a UAE labor card. Therefore, before starting the process of obtaining an employment visa UAE, you must apply for both of these documents.
To put it simply, if you want to advance your job prospects in the UAE, you must hold an employment visa Dubai. Without a doubt, you might assume that receiving it will involve a difficult task. However, the Dubai employment visa process is not as difficult as you may think, especially if you have the necessary support.
An employer-sponsored work visa, known as a regular work visa in the UAE, enables an expat to reside and serve as an employee in the country for two to three years. After this point, the company must choose to renew or revoke the visa. One of the most popular alternatives for operating or hiring people in the UAE is a normal work visa.
The employment visa Dubai benefits are:
2 years employment visa Dubai residence.
Access to financial institutions.
Employment in UAE.
Driving license support.
Sponsorship of relatives.
UAE Employment Visa Rules
The UAE government has made new adjustments to the employment visa Dubai. As a result, these new modifications were authorized by the MOHRE and the Federal National Council (FNC). The work visa's duration has been adjusted. Before now, foreign workers were only permitted to reside and perform in the UAE for a period of two years. This choice was made to save costs for the employer and UAE-based companies.
The new standard Dubai employment visa rules include:
Visa length: The employment visa Dubai now has a three-year duration according to the UAE government.
Work permit: If a candidate quits their job or switches jobs and gets a new one, they will not have to pay the work permit cost
Employment: In addition, it has become essential that an employee remain with their employer for at least a year after their probationary period.
It seems sense that there will be regulations you must follow in order to be approved for an employment visa Dubai. Do not, however, assume that it is impossible to adhere to these standards. It is merely a precaution to make sure that you will not hurt your corporation by being a subpar employee.
Required Documents for Dubai Employment Visa Application
Depending on the visa category, different employment visa Dubai requirements apply. Here is general list of the supporting documents essential to apply for a work visa in the UAE:
Valid passport (original and copy).
Headshot pictures.
MOHRE entry permit.
Employee academic qualifications.
Commercial license and company card from employer.
While the employee is in charge of submitting the paperwork for the residence permit, the employer is in charge of the application procedure and the employment visa Dubai cost. The application process goes like this:
Apply for entry visa UAE quota approval: The company must file for a UAE free zone visa if the candidate lives and works in one of the country's many free zones, which needs support from the MOHRE visa quota.
Submit employment contract: The employer is required to submit a completed work contract to the MOHRE for approval after receiving quota approval. If the employee's native tongue is different from either English or Arabic, the contract must also be in that language.
Submit applications: The employer has to submit their application for a work visa for approval. At this point, the MOHRE verifies that the sponsor is an officially recognized corporate body from the UAE and assesses whether any available unemployed UAE nationals can fill the open post in place of the overseas applicant. Before awarding an entry visa, the MOHRE must authorize the application for a work visa.
Receive visa: The MOHRE awards an employment entrance visa, often known as a pink visa, after approving the application for a work visa. Upon arrival, the employee must start gathering evidence for their resident visa application, while the company submits extra paperwork to formally grant the work visa.
What are the Education Qualification criteria for employment visa in Dubai?
It will not matter what academic level you are at. The UAE provides individuals with a college degree or a high-school degree with a wide range of employment opportunities. In fact, they are all invited to take advantage of the benefits of the Middle Eastern economy.
What are the eligibility criteria for Employment Visa in Dubai?
Young persons under the age of 15 may work in the UAE. However, they are not eligible to apply for work visas. On the other hand, you must be at least 18 years old in order to apply for one. Adults are only permitted to apply if they are at least 65 years old.
Additionally, if you work for a company with an expired license, you cannot apply for a visa to work in the UAE. So keep this in mind when you seek a job position with a less than honest organization. You might experience some unpleasant things as a result.
If both the employer and the employee adhere to the requirements of the MOHRE, anyone above the age of 18 may work lawfully as an expat in the UAE. A general summary of the MOHRE's requirements for employment is here:
Valid license from the employer.
Employer must not have any violations.
The employee's job is consistent with how the business operates.
Worker's high school diploma or college degree must be in place.
Although there is no upper age limit for candidates, firms who hire people over 65 must pay an extra AED 5,000 cost every two years.
Difference between employment visa and work permit
Work permits and job visas are issued by several governmental agencies. The General Directorate of Residence and Foreign Affairs (GDRFA) of the particular UAE Emirate issues the employment visa. While the Ministry of Human Resources of Emiratization (MOHRE) issues work permits specifically for mainland enterprises and, if they are free zone companies, specific authorities of a free zone.
Renewing an Employment Visa in Dubai
Your employment visa Dubai must be renewed by your sponsor no later than a month before its expiration date.
The procedure for employment visa Dubai renewal is the same as the one to obtain it in the first place. Your sponsor must submit an application to the relevant emirate's GDRFA.
However, if it is still within the UAE residency visa expiration grace period, the sponsor can also extend your visa after it has expired.
Types of employment visa in Dubai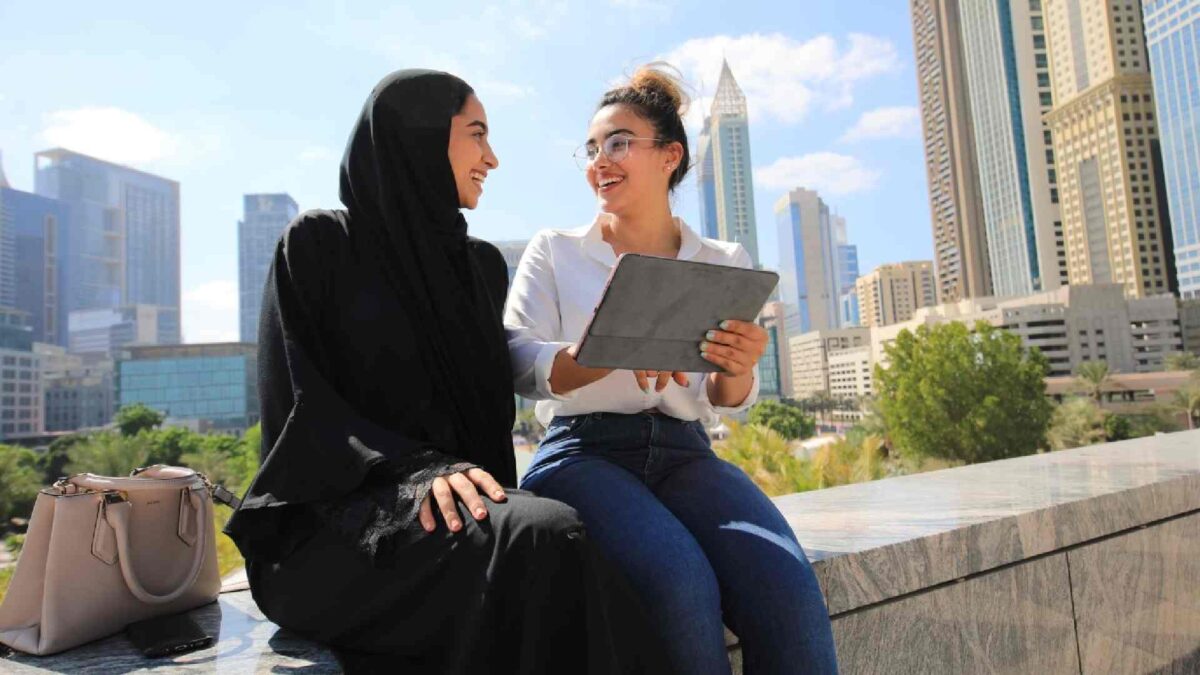 Because of the rich work possibilities, safety, and diverse community in the UAE, some of the best international talent come to the country. Therefore, the UAE provides five different categories of work visas, including:
Company-sponsored visa: If you have accepted a work offer in the UAE, you may enter the country on a company-sponsored visa. Thus, these visas can last for two or three years and the sponsor must renew them after that time. Subsequently, the employer will provide an entrance permission. This, to allow you to enter the UAE once you have a job offer letter. Consequently, your employer will start the visa application procedure once you arrive in the UAE.
Green visa: In essence, it establishes a new type of residency visa that allows immigrants to sponsor themselves. It is a new document of law. Consequently, this suggests that they are no more in need to work for a company based in the UAE or locate a sponsoring business. As a result, the holder of this visa is free to hunt for employment in the UAE without the help of a sponsor.
Golden visa: If you are considering possibilities for long-term residency, the Golden Visa enables foreign nationals to stay, work, and learn in the UAE for ten years without the need for a sponsor.
Freelance visa: If you do not match the criteria for the last two visas, you can choose to apply for the two-year ordinary freelancing visa instead. Also, if you do not already have a family visa sponsored by a family member, you will also need a freelancer work permit in order to start freelancing in the United Arab Emirates.
Domestic worker visa: For domestic assistants, the UAE also grants a visa that is the employer must suport. According to the UAE's domestic workers' law, residents are unable to employ domestic help. Unless that person has a current domestic worker license.

Obtain the employment visas for your employees with Connect Resources. With us, you can sponsor your employment visas and forget about the hassles of doing this process yourself. Give us a call at +971 43 316 688 to start the process! Also, you can email us and let us know about your requirements at contact@connectresources.ae.