Are you qualified for the UAE Golden Visa?
Are you qualified for the UAE Golden Visa?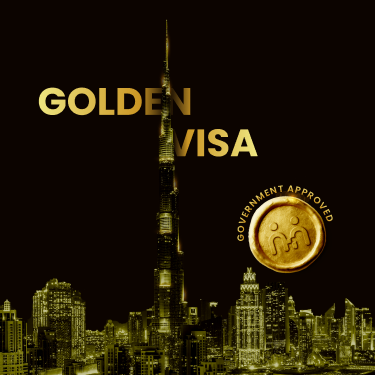 OPEN DOORS TO A GOLDEN FUTURE TODAY
Apply for the Golden Visa while residing
outside the UAE!
You can now apply for the UAE Golden Visa from anywhere in the world. Enjoy the benefits of residency and
take your career to new heights
If you hold the position of Chief Operating Officer (COO), Chief Executive Officer (CEO), Director, Manager or Business Owner.
You should have a minimum salary equivalent to AED 50,000 per month.
As proof of income, please provide your 6-month salary certificate.
Submit an attested copy of your highest bachelors degree to us.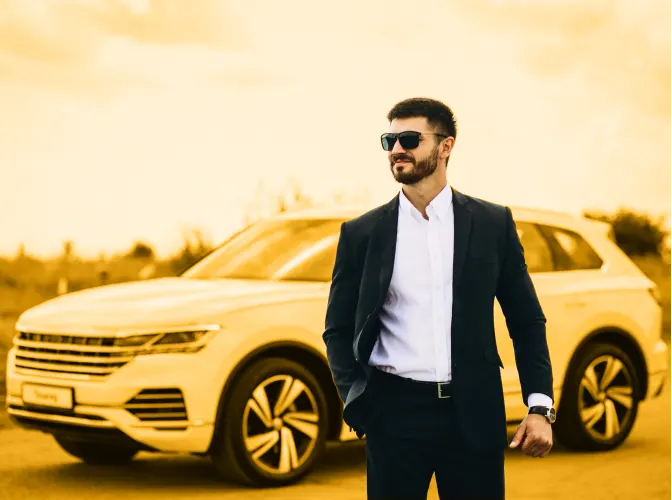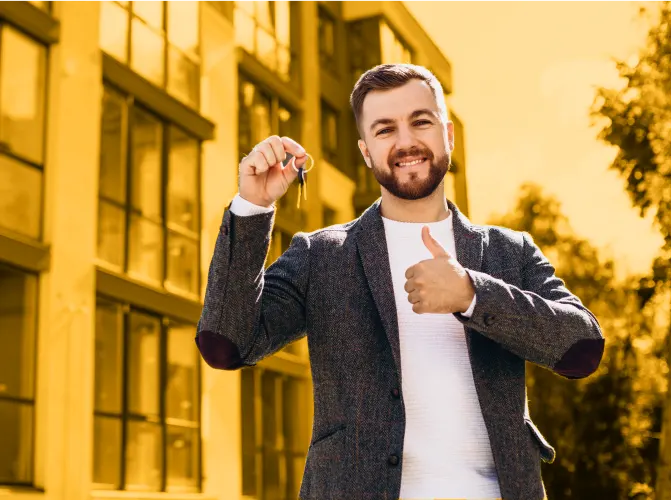 Invest a fully paid property with a minimum value of AED 750,000.
Invest in a property with a minimum value of AED 1 million for age of 55 years .
Invest in a property value of 2 million pay only 1 million & get the 10 years visa
What are the eligibility requirements for the UAE Golden Visa?
What are the eligibility requirements for the UAE Golden Visa?
If you fulfill any of these conditions, you can apply for a UAE Golden Visa:
If you fulfill any of these conditions, you can apply for a UAE Golden Visa:

You must own UAE property valued AED 2 million.

Investment-based criteria
You have a two-year fixed deposit of AED 2 million at a local bank.

You have a minimum monthly salary of AED 30,000.
You have held the position of Director, General Manager or Chairman of the Board of Directors for 2-4 years.

Special talent and education-based criteria
You are a doctor, expert, scientist, inventor, or creative individual working in the areas of culture and art.
 You have a doctoral degree (PhD).
Eligible for A Golden Visa?
Are you considering applying for a UAE Golden Visa?
The UAE offers the Golden Visa to worldwide professionals like investors, entrepreneurs, and individuals with exceptional talents who work, innovate and succeed in key sectors. One of the key benefits of having a UAE Golden Visa is knowing that the UAE government is dedicated to delivering a secure future, especially for, especially for investors from around the globe looking to invest & reside in the UAE for long term
Apply for Long term Renewable Residency Visa & Let us help you achieve the perfect Work life balance in one of the most beautiful place in the world. Get in touch with us and We will take care of managing your application with ease and you will obtain your UAE golden visa in no time at all.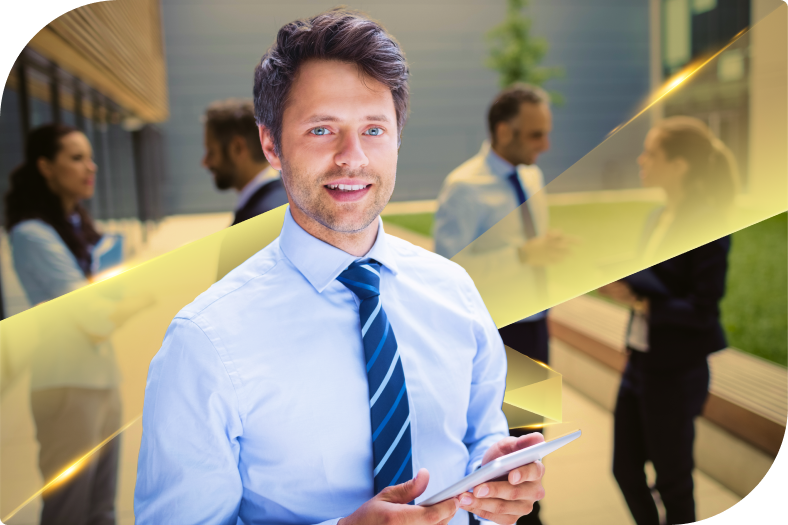 Have a look at the Beneficiaries based eligibility criteria
Explore the Industry based eligibility criteria
Real estate investors in the UAE can obtain a golden visa if they meet one of the following UAE golden visa requirements:
Acquire a property worth no less than AED two million.
Buy one or more off-plan properties worth no less than AED two million from approved local real estate companies.
If your property is on the mortgage and you have paid a down payment of AED 2 million or more and have the property handover.
Any person can this property visa if they have a 2 million Aed handover property in Dubai
Professionals and highly talented employees in all fields who have advanced degrees and professional experience are eligible for the Golden visa if they:
Possess an active contract of employment in the UAE with a Director level designation.
6 months bank statement of personal bank account.
An university degree (fully attested)
Ministry of education equivalency certificate.
You have a monthly salary of more than AED 30,000.
Entrepreneurs
Entrepreneurs can fill out a golden visa application if they meet one of the following requirements:
Own or be a partner in a start-up registered as a small and medium enterprise (SMEs) in the UAE, with annual revenues of not less than AED 2 million.
Obtain approval for a start-up idea from an official business incubator or from the Ministry of Economy or other competent local authorities.
Must have founded an entrepreneurial project that was sold for a total of not less than AED 7 million.
Humanitarian workers
The Golden visa is available to pioneers in humanitarian work such as the following:
Eminent members of regional and international organizations.
Outstanding participants in associations for the public good.
Winners of honors in the humanitarian sector.
Honorable donors and supporters of charitable causes.
Scientists
Scientists and researchers with significant accomplishments and influence in their fields may be eligible for the Dubai golden visa,
if recommended by the Emirates Scientists Council. It is imperative that the candidate has a Ph.D. or a Master's degree from a top university in one of the disciplines of engineering, technology, life sciences, or natural sciences, as well as significant research accomplishments.
Exceptional students and graduates
Outstanding graduates from the top 100 universities worldwide and the UAE's top-performing secondary school pupils can go through the golden visa Dubai process with no problem. The criteria includes graduation year, university classification, attested degree, equivalency Certificate and academic performance/cumulative average.
Special talents
Exceptional talents in vital fields such as art, culture, sports, athletes and digital technology required the achievement awards, can obtain a UAE golden visa. A recommendation or approval from a federal or local government entity is required for the visa.
Frontline heroes
Frontline workers with extraordinary efforts in crises, such as the COVID-19 pandemic can also get the golden visa in Dubai. To attract and retain talents, the UAE updates the golden residence rules as a part of the new Entry and Residence Scheme. The scope of beneficiaries is expanded offering more benefits including 10-year renewable residence.
Why you should opt for a golden visa?
The UAE golden visa is a long-term residency visa that allows foreign talents to live, work, or study in the UAE while receiving exclusive benefits such as: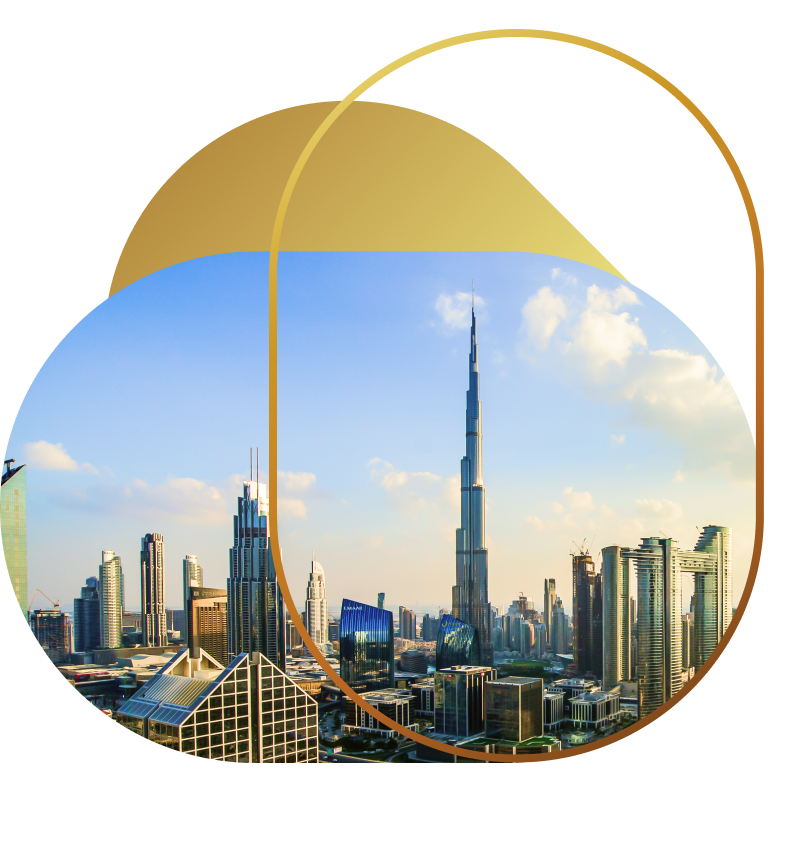 Compile the required documents

We will forward them to the appropriate authorities on your behalf.

Pay the applicable golden visa costs

Obtain your E-visa and complete the required medical tests
100+ activities to choose from
Take the first step apply today!