In Dubai, commerce is once again booming, which also means that business lunches are back. Budgets are still being watched closely. But that does not mean that the kinds of innovations that business lunches stimulate have to be expensive. Business lunch Dubai is a powerful approach to dismantle barriers, forge connections, and identify common ground with clients and coworkers. All of which begin the road for growth.
In this article, we will be exploring the most popular business lunch Dubai venues. A skillfully planned business lunch will always deliver much more than what is on the menu. Therefore, making it more than just a tradition. Additionally, it is a fantastic approach to foster unity, express gratitude for your team's accomplishments, or welcome a new hire.
Clay Dubai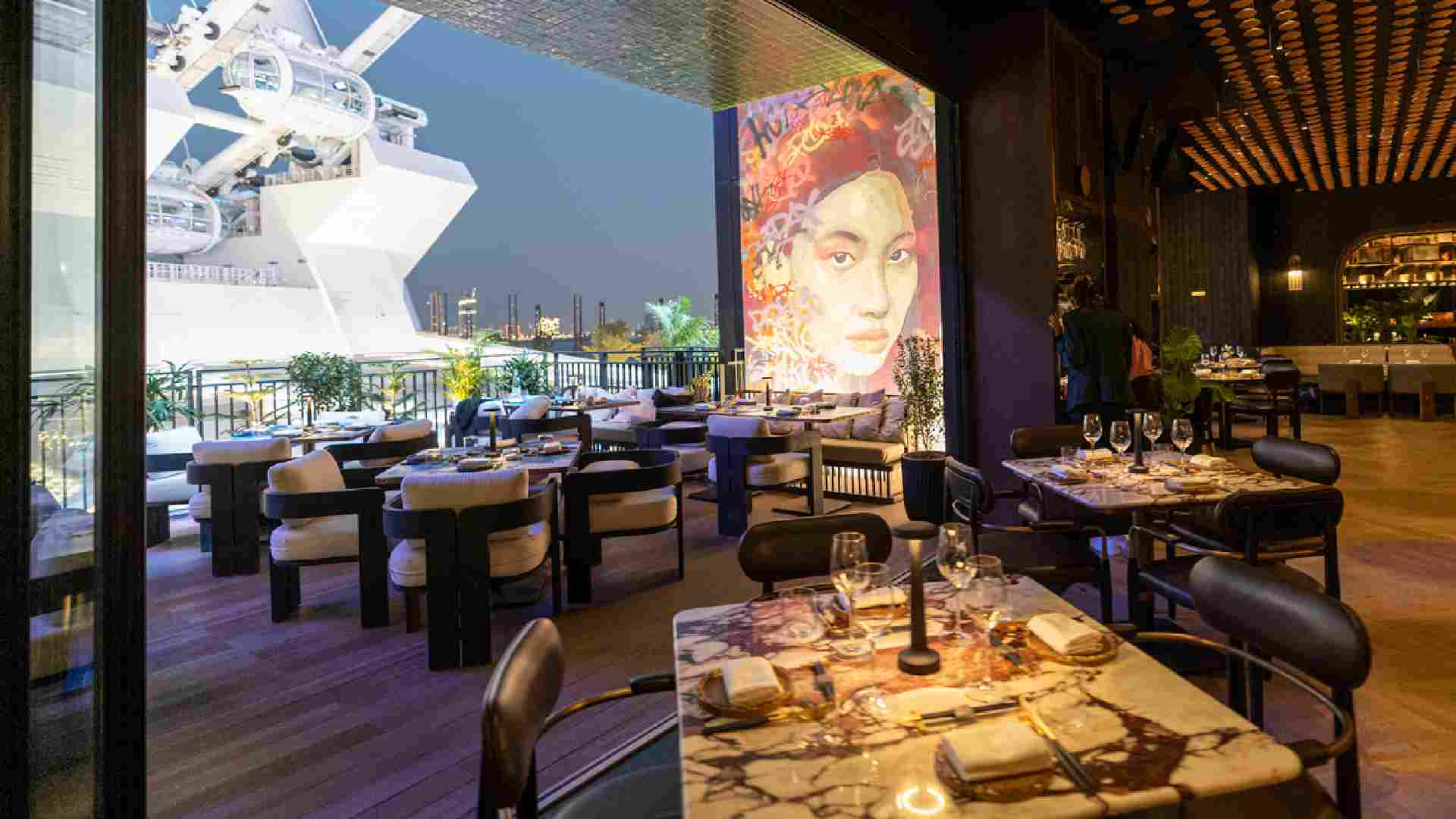 When it pertains to Japanese food, Dubai's affluent foodies are unstoppable. The latest competitor to the likes of venerable establishments Zuma and Netsu is Clay Dubai. On Bluewaters Island, this swanky Japanese-Peruvian hotspot recently debuted, and ever since, it has been appearing in our Instagram feed.
The prevalent new Ain Dubai destination is where you will find Clay Dubai, a stunning restaurant with a gorgeous terrace. The service is excellent, the staff is attentive, welcoming, and knowledgeable regarding everything on the meals. From the wines to the food. Plus, they are glad to offer suggestions.
'Nikkei' is the title of the clan of Japanese residents that immigrated to Peru more than a century ago. Plus, it refers to the cuisine that is available at Clay Dubai. The recipes incorporate tastes and culinary ideas from both cultures.
The menu undoubtedly features the finest Japanese and Peruvian dishes, including sashimi prepared in the "new style." Likewise, Clay Dubai is the perfect place for a business lunch Dubai. Executive lunch meetings in Dubai are a common thing for all workers, therefore, they offer a great business lunch menu in Dubai.
With a surpassing culinary experience that is certain to leave your palate tingling, this eagerly awaited alternative will surely elevate how guests enjoy their noon meal. CLAY's business lunch Dubai, which is only available during the workweek from 12 to 4 PM on Monday through Friday, aims to boost your lunchtime ritual with a unique experience.
For just AED 139 a person, guests may savor a delicious 3-course meal, or for only AED 169 each person, they can upgrade to a 4-course meal. A starter, entrée, and dessert are available in the 3-course dinner. However, the 4-course menu gives diners the chance to try two starters, an entrée, and a dessert.
The Crossing
Although there are several Indian eateries in Old Dubai, a quality dining experience is uncommon. Visit The Crossing, a trendy restaurant at The H Hotel that specializes in Indian cuisine. The restaurant has a fitting name The Crossing since its menu effectively represents a crossing of the various ethnicities and culinary traditions that live on the subcontinent.
The restaurant's interior designer was assigned a wide plot on the hotel's lower level, in the area that was housing Moombai & Co. The design is light, bright, and above all, beautiful, reflecting the sophisticated food. Featuring a fusion of foods from the region, the crossover component is modest but yet clear to experts in cuisine.
The staff provides good service and is knowledgeable enough to suggest dishes and beverages according to your tolerance for spicy. If you go on an overflowing night like we did during our most recent visit, the restaurant will probably become one a top business lunch venue in Dubai.
The business lunch Dubai offers a personal selection of meals that comprise the ideal lunch and dinner options for busy professionals. You can choose from a set menu that includes both non-vegetarian and vegetarian options. Each meal showcases the creativity of Indian cuisine, from the achari paneer tikka to the light kashiphal salad and moringa salmon tikka.
You can pair your meal with a glass of your favorite grape wine from the wide assortment that adorns the wall beyond the bar. Along with a vast variety of grapes, the restaurant is popular within the neighborhood for its inventive mixed drinks. These are two for one on weekdays from 4 to 7 o'clock. As your lunch draws to a close, indulge yourself to one of The Crossing's famous desserts. A perfect cap to a memorable dining experience.
Nando's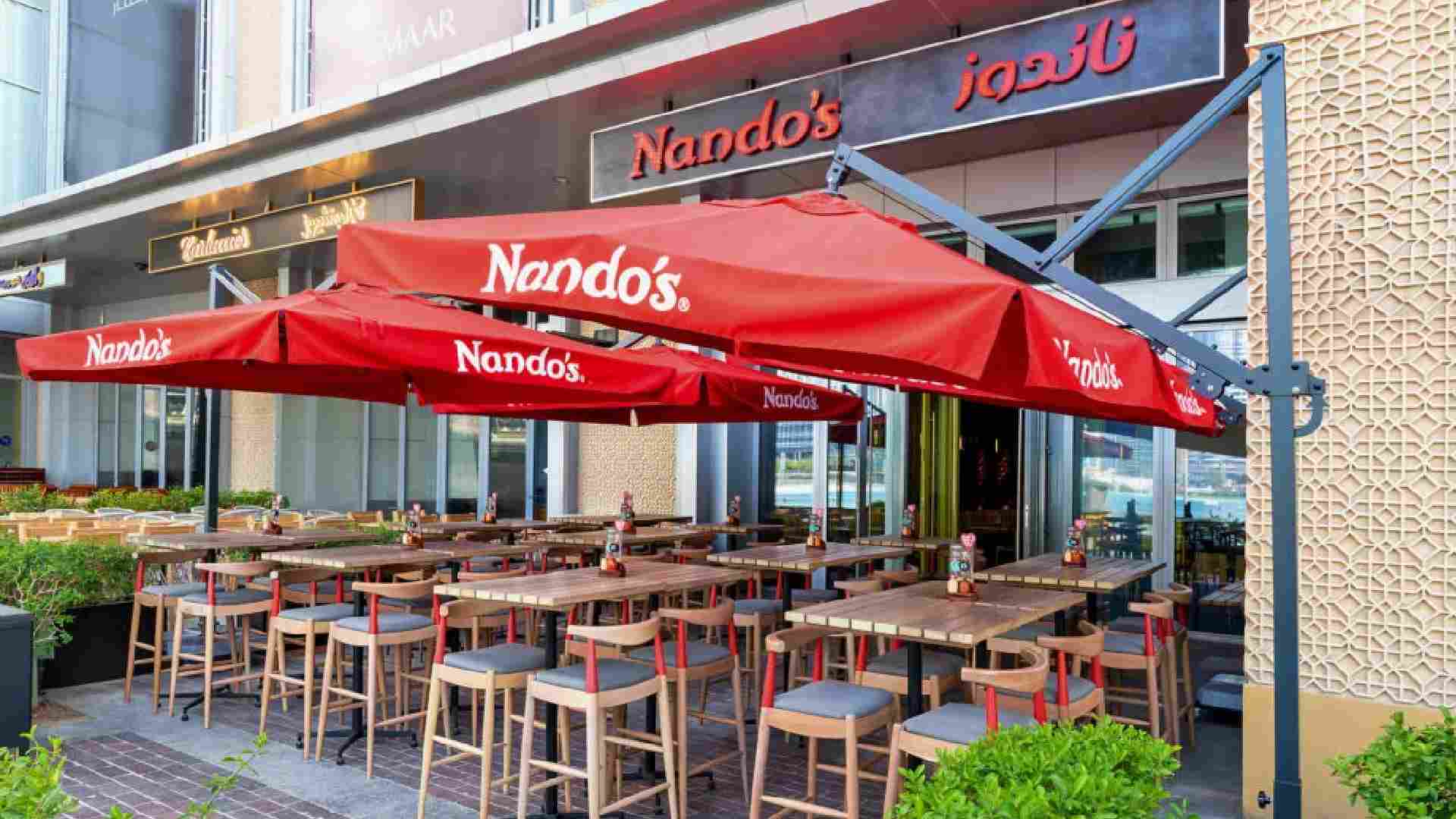 Nando's provides customers a wonderful peaceful break to concentrate on great meals and a good conversation with coworkers. This, while being situated amid the pulsating activity and ambience of the Dubai Mall.
The restaurant has a pleasant atmosphere, which makes it an excellent place for a fruitful business lunch Dubai. There are many alternatives for seating, and the long benches on the sides offer some comfort for a nice conversation away from the commotion of eaters at the front.
The Burj Khalifa and the continuing fountain shows can both be enjoyed by those who want to eat their lunch here.
With a good variety of vegetable and meat meals to suit your palates, food is extremely adaptable. The Peri-Peri Chicken at Nando's is excellent, and you can even customize the heat to your preference.
If you have business lunch Dubai with a group, you might also want to try one of their sharing platters. These let you choose your favorite sides to go with Nando's popular chicken meal. There is no need to debate whether to order chips, rice, or toast to accompany your meal.
Additionally, the price is really reasonable, ranging between AED 100 and AED 150 for 2 people. In general, it is a best lunch venue in Dubai for anyone searching for a successful business lunch nearby.
You have access to all of the mall's shops and amenities because the restaurant is right there. You can look through the store to find brand-new goods, dining options, clothing, and even salons.
If you step outside and stroll around the promenade for a while, you may also enjoy an amazing panorama of the Dubai Fountain. For entertaining guests, particularly if they want to snap pictures, we believe it is very trendy.
Jones The Grocer
The well-known Australian food emporium takes its love of delicious food and retail goods to the Club, and the restaurant is available to both members and non-members. Jones the Grocer uses organic ingredients that have been sourced from all around the world in an effort to pique the interest of foodies.
Highlights include the ultimate Mr. Jones burger, the coconut pancakes, the Jones chicken salad, the traditional full English breakfast, and the sea bass fillet. Not overlooking the abundance of delectable desserts and exotic beverages. From vegans to meat eaters, Jones has solutions for everyone.
In addition to the sit-down eatery, there is a "grab-and-go" counter where golfers on the go can pick up a variety of snacks, sandwiches, and coffees. Additionally, a variety of teas, brews, cold meats, jellies, chutneys, and cheeses are available if you want to do some grocery shopping.
Likewise, Jones the Grocer now offers a business lunch Dubai alternative. The price of a three-course meal has been cut to just 99 AED, or guests can choose any two courses for just 79 AED.
Jones the Grocer welcomes visitors to enjoy a sumptuous three-course dinner at an unbelievable price every day from Monday through Thursday between 12 and 3 p.m. Guests may enjoy a delicious starter, mouthwatering main dish, and wonderful dessert for just AED 99. For just AED 79, guests looking for a lighter choice can choose any two dishes from the tempting set menu.
In addition to offering a wonderful dining experience this venue also offers a practical setting for business, meetings, and socializing. Visitors can take advantage of the services while still enjoying their visit thanks to the comfy seating, charging stations at each table, and a unique high table set aside for co-working. This place offers the perfect lunch meals in Dubai.
Sky Bar
There are numerous excellent and opulent rooftop bars in Dubai, many of which double as some of the nicest lounges in the area. Nearly every Dubai sky lounge has a beautiful outlook and opulent, fashionable furnishings.
Unfortunately, prices are pretty high, but the level of quality and service more than make up for it. With regard to the speed at which the city is growing, new hotels and towers are constantly emerging, adding to the number of roofs.
Sky Bar provides a place to unwind and enjoy casual gourmet cuisine with outstanding views of Dubai's downtown and beyond thanks to its warm, welcoming decor and floor to ceiling windows. Visitors are given access to a sizable wrap-around patio outside, which features a gorgeous infinity pool and unmatched views of the Burj Khalifa as a backdrop that is simply too good to pass up.
Sharing space with the magnificent rooftop infinity pool, you get picture-perfect, breathtaking, and breathtaking views of Dubai in every direction. You can savor delectable modern Asian cuisine, creative drinks made by skilled mixologists, a fine wine selection, and tasty shisha. A rooftop bar in Dubai where you may enjoy a nice lunch, some cocktails in the afternoon, or lively, energetic nights.

If you want to learn more about other topics, you can go to our insights section.