Employment Visa Outsourcing Services in Dubai – UAE
Global employment outsourcing is a solution for those businesses in the UAE that want to have an outstanding workforce. You don't have to deal with the hardships of global expansion alone since a group of experts can assist you at each stage of the immigration process.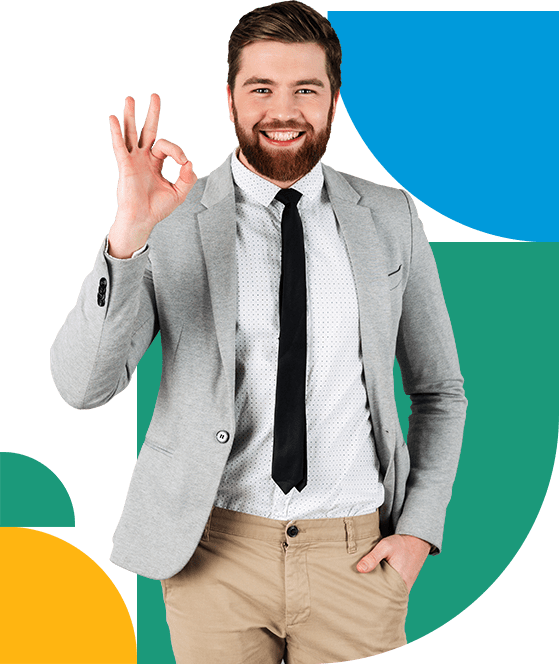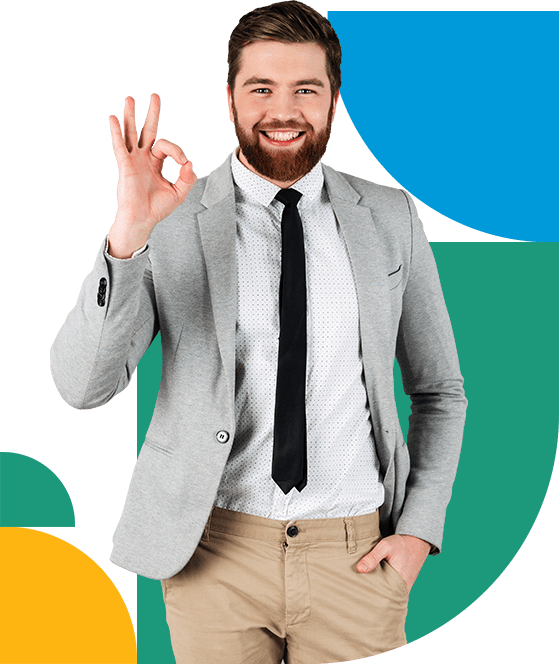 Schedule a Consultation Call with Our Expert
Let Our Experts help you find the Best Solution in Middle East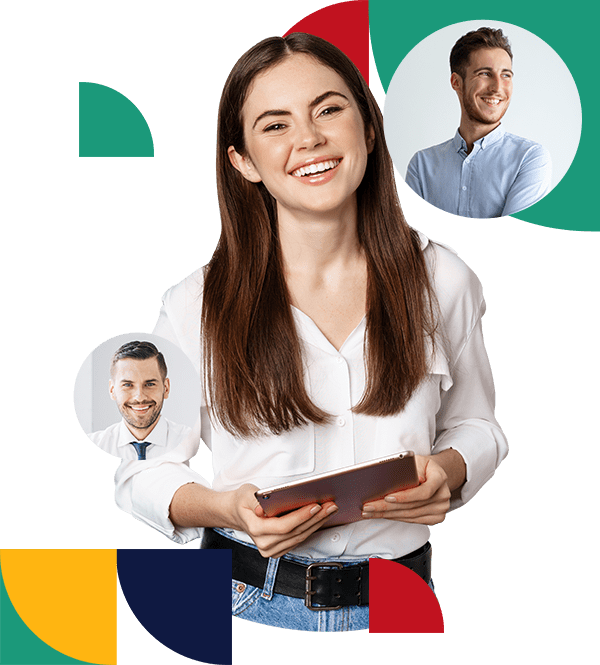 Employment visa outsourcing – UAE
Employment Visa Outsourcing
With Connect Resources you will have the utmost employment visa outsourcing services for your workforce in the United Arab Emirates. Our company is the number one visa provider in the region. Therefore, we guarantee that we can guide you through this process with no hassle. Our expert team members will make sure that you meet all requirements when your visa procedure starts.

We provide employment visa outsourcing for companies that want to recruit international talent to fill their vacancies. As a result, we help them by taking over the process of submitting the necessary documents to the legal authorities. Also, our team members make sure to lead workers through every step of the acquirement of the employment visa in the UAE. Do not hesitate and reach us to obtain your visa with our support now!
Visa Employment Outsourcing
The visa quota is an issue for companies that want to hire employees. This is because the number of visas an organization can get depends on the size of its office space.
Therefore, when a company has reached its visa quota limit, it's not possible to hire more employees unless it has a larger office.
Increasing office space may not be cost-effective for businesses that are looking for obtaining more visas, so partnering with a service provider can be a better solution.
They sponsor employees through the agency and thus they no longer have to worry about visa quota limits. With the help of the Global employment outsourcing service, they can sponsor new visas as they need.
Employment Visa Outsourcing, UAE
Hiring expats for your business can be a challenging task. This is because every foreigner who wants to work in the UAE must have a valid employment visa. Thus, this involves dealing with complex immigration procedures.
As a business in the UAE, you need to comply with the law and therefore your employees must have their UAE Residence Visa to be able to live and work in this country.
However, with Visa Outsourcing Services you're able to find a one-stop solution for your workforce needs.
When a business opts for Employment visa outsourcing, it's delegating all the tasks of arranging the necessary visas and work permits for its employees to a service provider. In this case, a PEO or an Employer of Record can offer this service.
What is the timeline for the employment visa procedure?
The entire process could take around 3 weeks. Once the employee has received the visa, this can have a validity of 2 years maximum, and it can be renewed.
The service provider can still act as the sponsor for the employee, and the employee can sponsor his or her spouse and family members to bring them to the UAE.
When a company contacts a service provider to receive an employment visa sponsorship service, it needs to consider the Global employment outsourcing cost.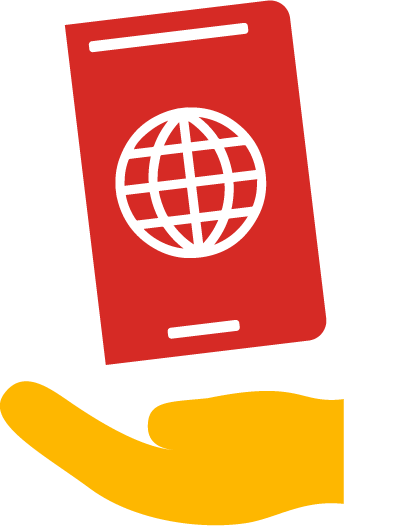 How does employment visa outsourcing work?
Companies that approach service providers do it with a specific request in mind. The service provider focuses on understanding the client's needs to offer a solution adapted to their requirements.
Once both have agreed on the terms and conditions of the service, they enter a contract and proceed. If the client wants to receive visas and work permits for its employees, it's important to provide the following information to the service provider:
Employees information
Details about the contract such as salary, probation period, working days, etc.
Certificates or any other proof of qualification for the employee
Employee status

Procedure from UAE Government Before Approval
The MOHRE will issue an offer letter for the employee, and the service provider will carry out the application for the entry permit. If the employee is already in the UAE, then it's just required a simple status change.
Once the employee has entered the UAE, he or she needs to carry out the process to obtain the Emirates ID. After that, it's mandatory to undergo a medical examination to obtain approval. Once the medical center issues the medical certificate, the service provider will submit the documentation to the GDRFA (General Directorate of Residency and Foreign Affairs Authority).
The service provider should have the proof of medical insurance. After handling it, the employee can receive the visa stamp in his or her passport.
In addition, employment visa outsourcing services have no restrictions regarding jurisdictions in the UAE. It means that your employees can work on the mainland and in most of the free zones.
What are the benefits of outsourcing visa sponsorship?
Partnering with a Global employment outsourcing agency can provide you with several advantages:
No need to worry anymore about visa quota restrictions
There are no restrictions regarding visa designation
No need to lease a larger office
It's a cost-effective solution for businesses that need more employees but want to have minimum office space
By outsourcing visa sponsorship you can also get additional support in administrative and HR tasks such as payroll
It ensures total compliance with UAE immigration laws
Offers medical insurance coverage at competitive prices
Faster and reliable visa processing

Why do you need Employment visa outsourcing services?
Delegating your immigration procedures to a service provider can give you the following benefits:
Ensure a smooth transition
Whether you're planning to relocate an existing worker or you're recruiting an expat, it's important to ensure a smooth and timely transition.
With a service provider that ensures complete coordination of the process, you can rest assured that your employee can have the necessary documents to start working in the UAE while eliminating the likelihood of delays and issues on immigration that could negatively impact your employee.
One-to-one support
Having a single point of contract regarding the immigration procedure for your employees can be of great help. A service provider will offer one-to-one support and will coordinate everything that's necessary.
It will respond to your queries and request all the necessary documents to process the visas and work permits on time. Additionally, you can receive assistance in other areas such as appropriate immigration routes, family relocation, and more.
Compliance with local law
The process for arranging a visa can be complex since involves handling UAE local laws. With the service provider, you don't have to worry since we ensure total compliance with all the technicalities involved.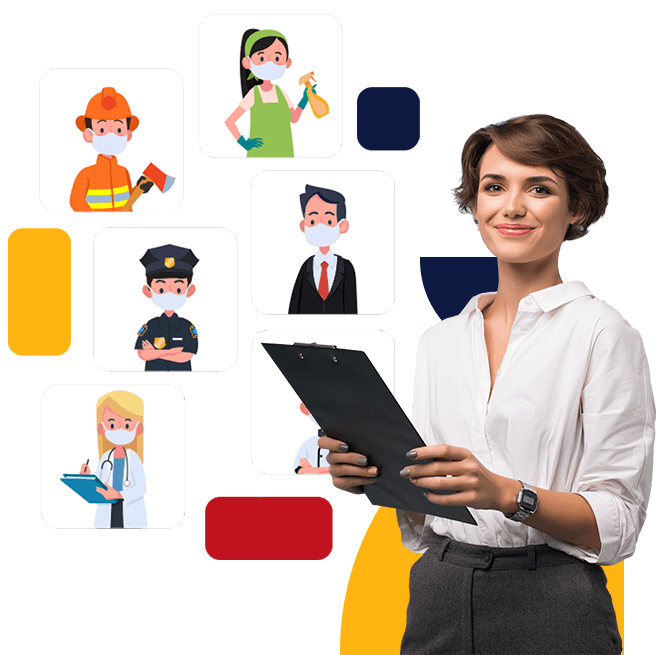 Time-saving
Processing your employees' visas and work permits can be incredibly time-consuming and complex. This is particularly true if you don't have specialists that take care of this matter.
The service provider can take full responsibility of your immigration processes so you can focus on your business core activities.
Understanding more about outsourcing can help you make a great decision to boost your business. Don't worry about Global employment outsourcing costs since you can get these outstanding benefits at competitive rates.
Assistance with each stage
The UAE immigration procedure involves several stages. From receiving the entry permit to looking for medical insurance coverage, it may be difficult to keep up with it. By delegating this responsibility to a service provider you can receive assistance on each stage to ensure great outcomes.
What is Global Employment Outsourcing (GEO)?
Considering employment visa outsourcing it's also worth mentioning that Global Employment Outsourcing also includes this service.
With a Global EOR, you not only get assistance with visas and work permits, but you can also receive a comprehensive solution from an international employment company that acts as your legal employer in the UAE.
This service is aimed at the following businesses:
Organizations that want to start operations in a country where they don't have a registered company.
Foreign companies that want to set up a new legal entity
Corporations that need assistance with local labor laws and tax law
An Employer of Record is the organization in charge of offering Global employment outsourcing.
Which services are included in Global Employment outsourcing?
With Global employment outsourcing you can get the following benefits:
Assistance with immigration procedures such as processing visas and work permits
Administration and processing of your payroll and taxes
Access to better employee benefits and receive employee benefits management
Help with employment contracts and assistance to understand the UAE Labor Law
Medical Insurance coverage
Compliance with local laws
What are the advantages of Global Employment Outsourcing?
Since Global employment outsourcing offers assistance with several HR and administrative tasks, your business can receive the following advantages:
Enter new markets quickly and easily
Entering a new market can be daunting and difficult. With the help of an EOR company you won't need to establish a local entity thus you can enter the market quickly and easily.
When you're considering operating as a multinational, you need to have an ally for your growing organization. Since each country has its own set of rules as well as immigration procedures, you need to know how to obtain your documents and operate legally.
By partnering with a service provider you just have to focus on growing in your new market while the EOR focuses on handling your other administrative tasks.
Accurate payroll
When you choose to use EOR services you get an additional benefit which is an accurate and reliable payroll. Since the service provider becomes the employer of your employees, it will handle the payments for your workforce.
In addition, with payroll services you also get assistance with taxes and deductions. It ensures a great administration of your resources.
Reduce compliance risks
Entering a new market means that you'll have to deal with new rules and regulations that may differ from your home country. Thus, you need help understanding them.
Streamlined and cost-effective HR processes

Your HR processes need to be streamlined if you want to reduce errors and optimize your time. Opening a new entity in another country means you'll have to deal with high costs so sometimes it's best to rely on a third party that can offer you a great solution at competitive rates.

When you outsource, you don't need to spend a lot of resources on an in-house HR team. So, you save money on office space, hardware, and software.

Higher productivity

Another great advantage you can get with an EOR is improved productivity and communication. When you partner with a service provider that offers a comprehensive solution, you'll just have a single point of contact for any inquiry you may have.

Thus, this has a great impact on efficiency and also ensures you deal with issues quickly.

Reduce Non-Compliance Risk
An EOR can assist you by offering in-depth local knowledge so you can ensure compliance. In this regard, it's useful to have a partner that has a local presence in the UAE to ensure reduce non-compliance risk.
Who needs to work with an EOR or PEO?
Deciding to enter the UAE market can be the best choice for your business. With its thriving and flourishing economy, it's considered one of the top destinations for businesses that are looking to expand to other territories.
A PEO or an EOR can be of tremendous help for your expanding business. How can you determine which one you need to work with?
Foreign companies that don't have established their presence in the UAE should work with a Global EOR.
Companies with a local presence in the UAE should partner with a PEO.
Foreign companies, on the other hand, can receive huge benefits from Global employment outsourcing. This is because they can receive a comprehensive service that handles not only immigration tasks but also HR functions to ensure total compliance.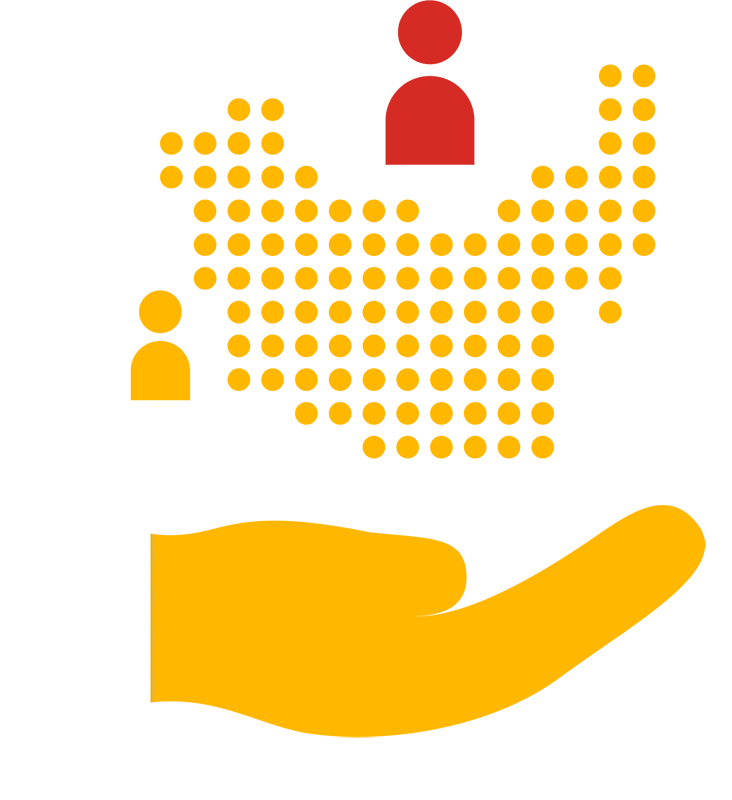 The main difference lies in the fact of whether you have established your presence in the UAE or not. Even companies with a local presence can take advantage of the fact of working with experts.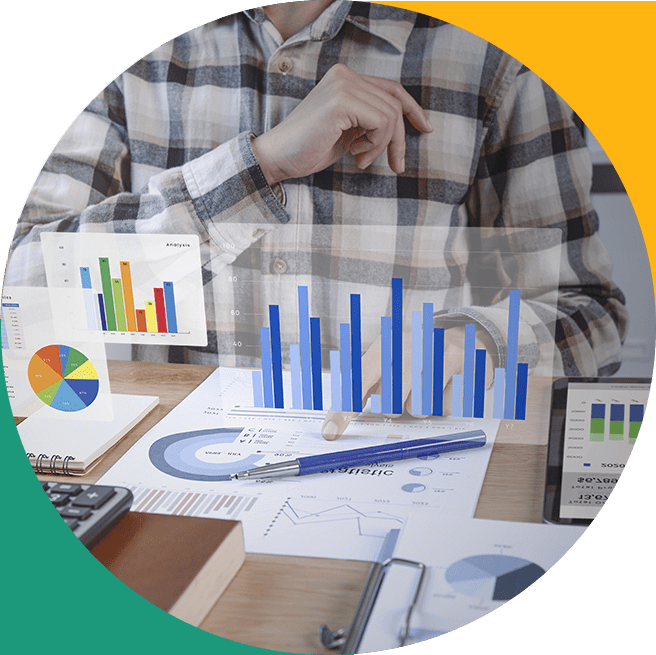 Payroll services
In case you're an organization that has established a local presence in the UAE, but you lack local HR support, you don't need to invest in an in-house team, since you can receive payroll services.
We ensure the complete management and administration of your payroll by carrying out tasks such as payment calculations, tax filings, allowance management, expense management, and more.
When do you need to receive global employment outsourcing solution?
Depending on your business's current status, you may need a dedicated Global employment outsourcing service.
GEO Services
If you're a company that doesn't have an entity in the UAE and you lack local HR support, you need International GEO Services.
With this comprehensive solution, you can get EOR services, payroll outsourcing, management of employment visas, and more.
Immigration services
If you only need assistance with global immigration, here in Connect Resources we offer to handle your employees' visas, work permits, applications, sponsorship, and more.