What is the 'Unemployment Insurance scheme' and How it works?
The Unemployment Insurance scheme is a program that provides financial assistance to Emiratis and residents who lose their jobs due to termination by their employers. 
The worker will receive financial support in exchange for paying a monthly insurance premium while they were employed.
When it will start and what you will get in return
The Unemployment Insurance Scheme begins accepting subscribers on January 1, 2023, with the purpose of offering protection to employees by providing them with a maximum 3-month cash compensation, as long as they were not terminated for disciplinary reasons or resigned voluntarily.

The unemployment Insurance Scheme applies to:
All workers in the private and federal sectors, with the exception, of you falling under certain categories:
investors, business owners who own and manage their businesses themselves

domestic workers

employees on a temporary basis

juveniles under the age of 18

retirees who receive a pension and have joined a new employer.
How much it will cost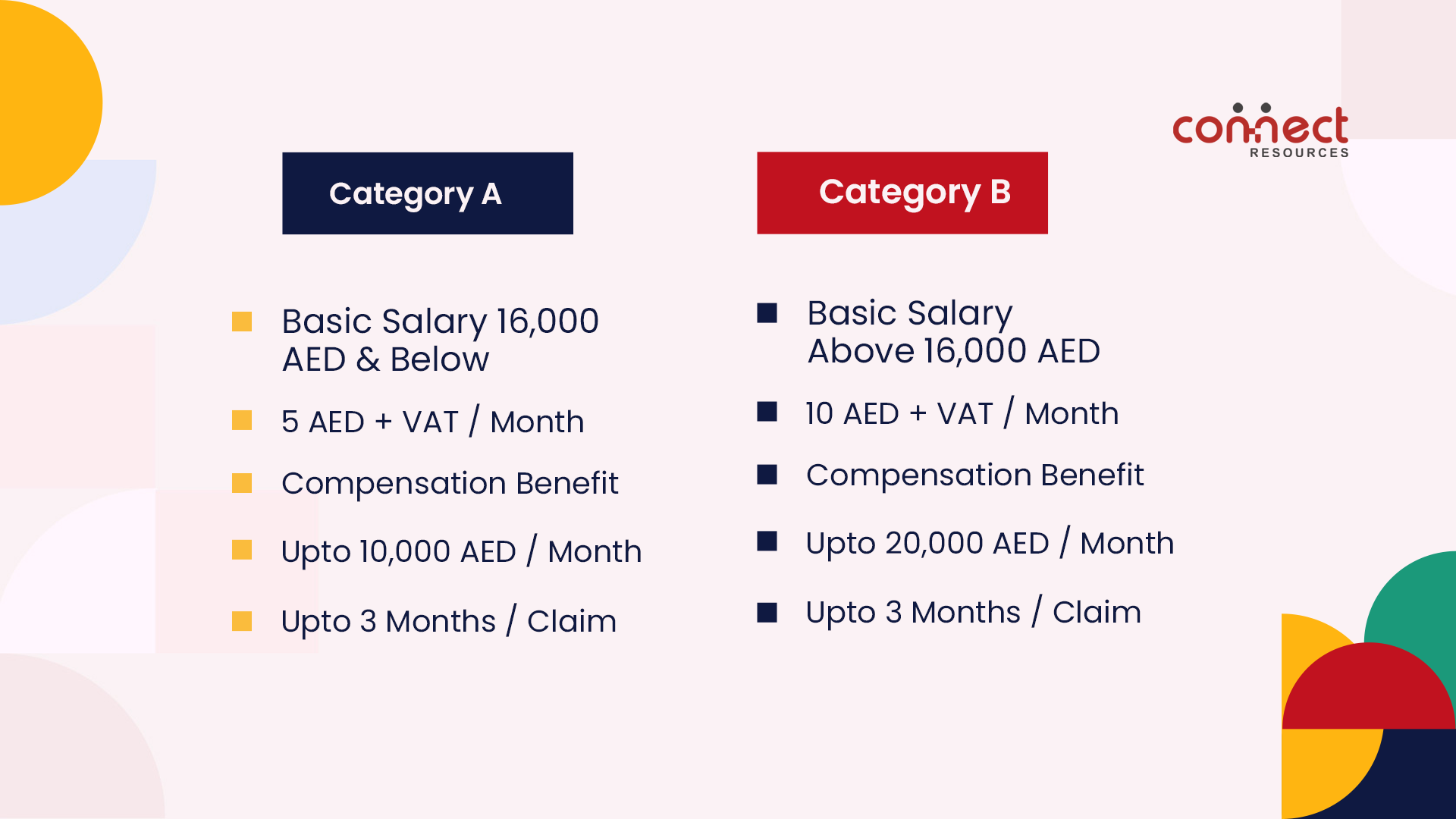 CATEGORY A: 
If you are earning a basic salary of AED 16,000 or less, you will be required to pay a monthly insurance premium of AED 5, which annually is AED 60.
CATEGORY B:
If your salary is above AED 16,000 you will be required to pay a monthly insurance premium of AED 10, which annually is AED 120.
The insurance premium can be paid on a monthly, quarterly, semi-annually or annual basis, depending on your preference.
Compensation Benefits 
The monthly compensation is calculated as 60% of the average basic salary earned over the six months preceding the involuntary loss of employment.
Maximum Claim Benefit 
CATEGORY A: 10 000 AED per month
CATEGORY B: 20 000 AED per month
The maximum compensation for a single claim is 3 consecutive months. The maximum benefits period is 12 months during the entire work life in the UAE, regardless of the number of claims submitted.
Remember: To be eligible for the compensation, you must have paid the monthly premium for at least 12 consecutive months.
Where can you subscribe 
Direct channel (no additional costs)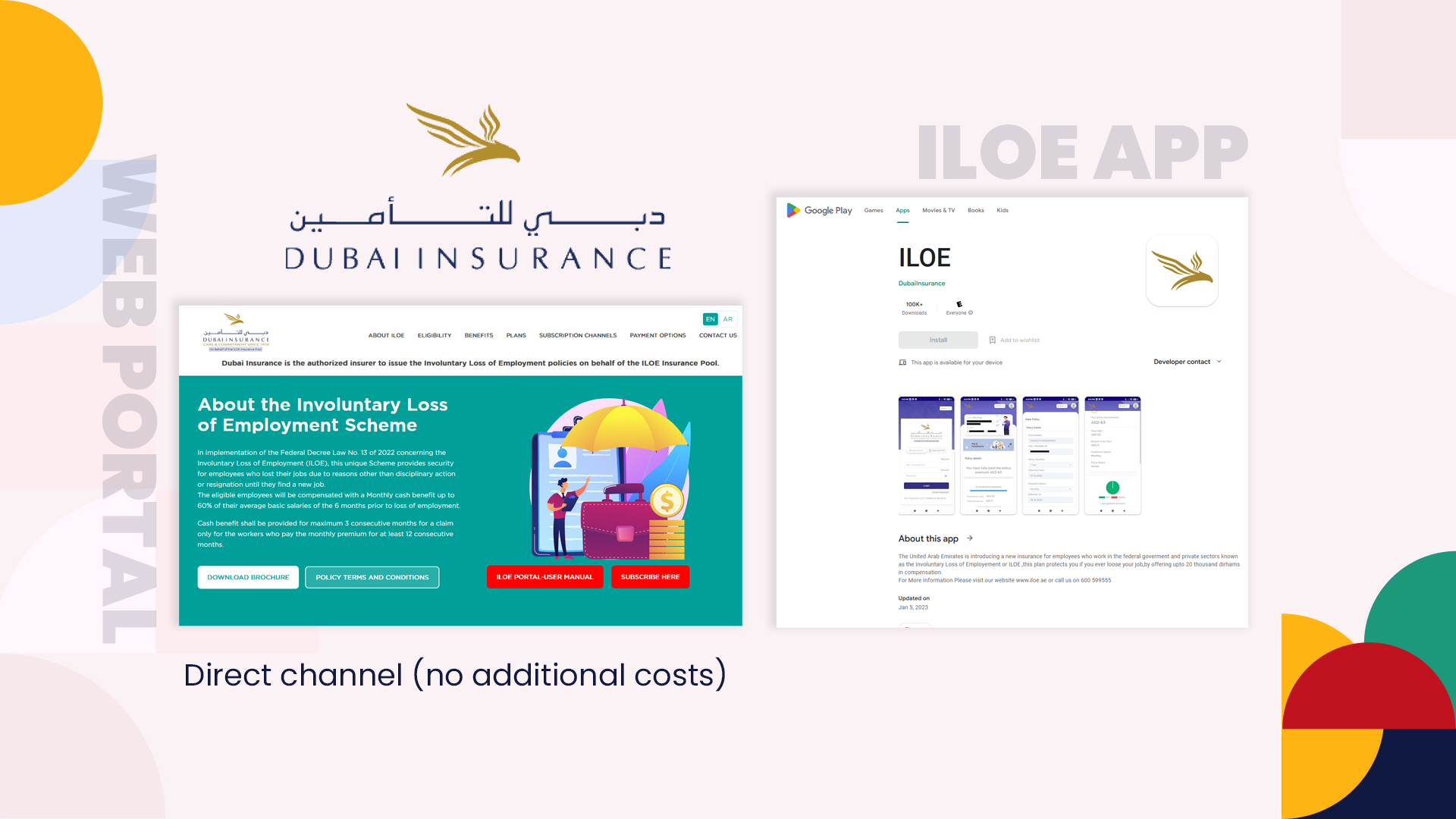 Other channels (additional service charges)

Last but not least – the fines!
Failing to enroll in the Unemployment Insurance Scheme will result in a penalty of AED 400. If contributions are not paid for more than three months after failing to register, an additional fine of Dh200 will be imposed.
Remember: You must subscribe to the unemployment insurance policy before June 30th, 2023!