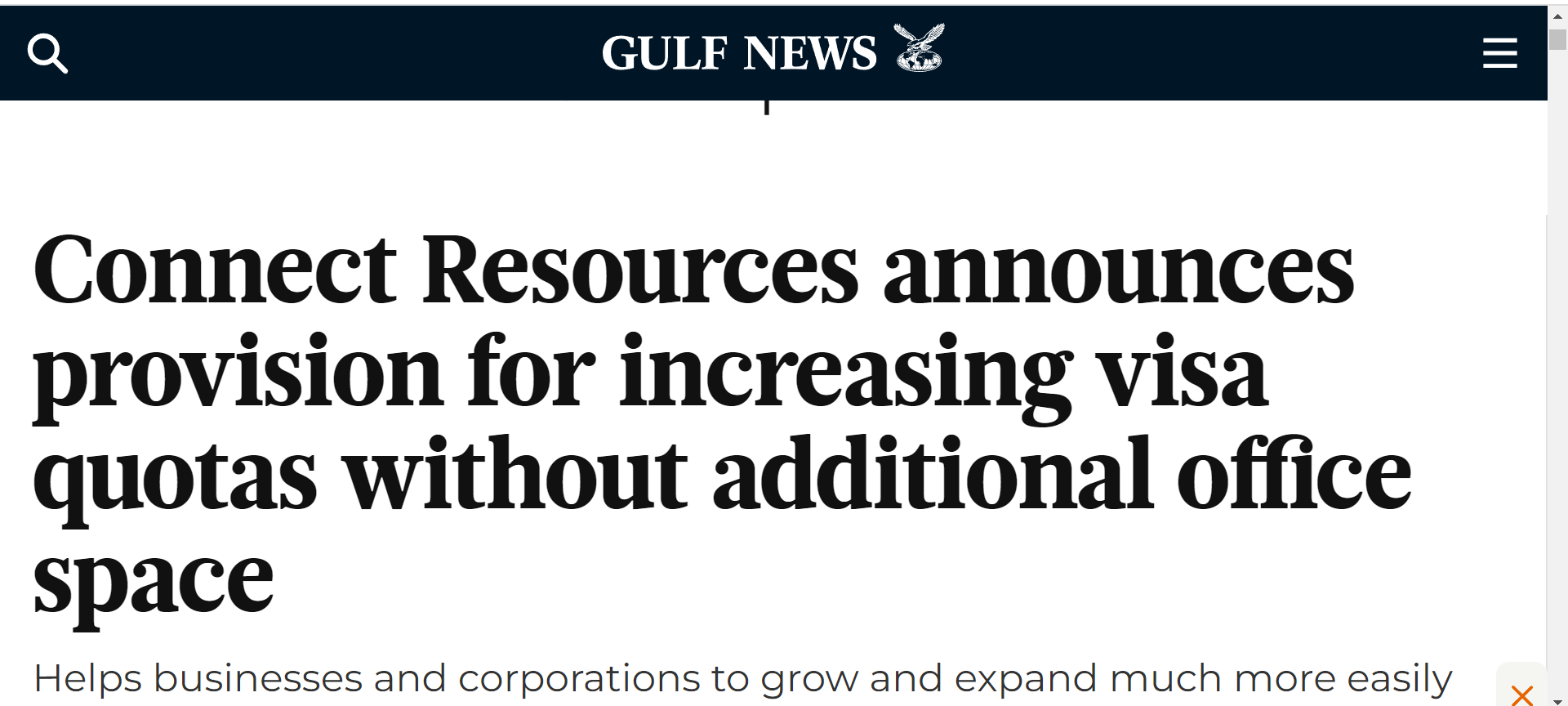 Last year, Connect Resources was the main subject of a report published by Gulf News. One of the most important news portals of the Middle East. The piece is about the provision for increasing visa quotas without additional office space.
In the article, GulfNews.com says that Connect Resources provides corporate services that will resolve any limitation with businesses' visa quota. Subsequently, helping them grow and expand with ease. Supporting companies to conduct their operations, while focusing on avoiding potential legal issues. Ultimately, ensuring employers' and employees' wellbeing at the same time.


Furthermore, Gulf News appoints us as "one of the topmost business and corporate service providers". Aaron Portero – Managing Director of Connect Resources, comments on the necessity of increasing these visa quotas. Allowing businesses to use the company's quota and helping them develop into other regions.
Connect Resources' main objectives will always be providing constant support and ensuring that companies will remain compliant with the law. Therefore, providing the necessary knowledge and expertise concerning issues such as visa and permits regulations, enhancement of workforce, and business consultancy. Ultimately, offering the best rates in the market.
Recognitions like this work as an incentive to keep guiding and supporting corporations through any legal matter they will encounter on their way to success. Consequently, helping the community to grow and providing job opportunities to skilled and qualified professionals who may need them.